We are excited to announce three Samsel Architects projects received a 2022 AIA Asheville Award during their annual Design Awards ceremony on the evening of May 12. We appreciate AIA Asheville for the awards as well as the project team for each winner.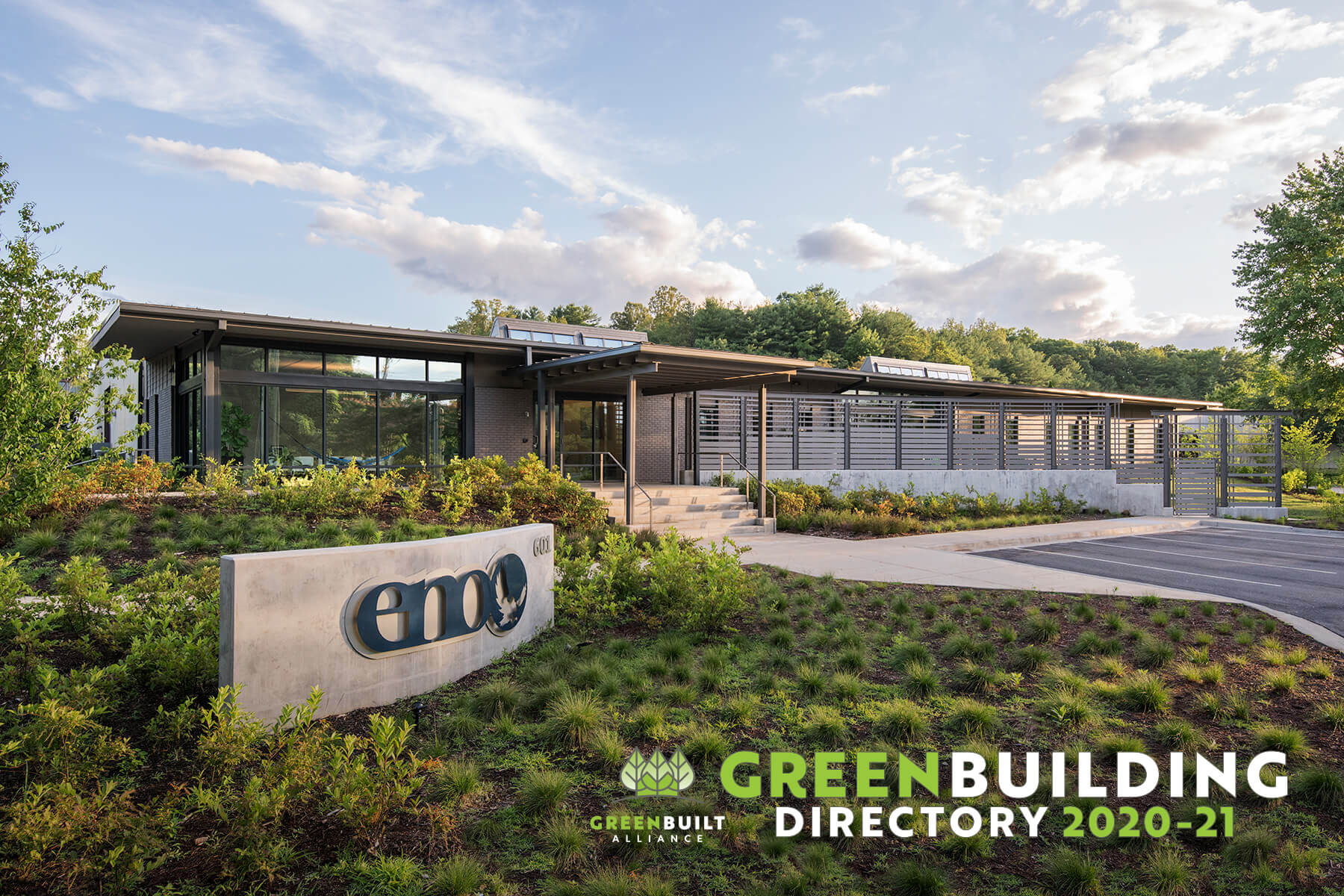 The 2020 Green Building Directory from Green Built Alliance features an article about biophilic design written by one of our staff members, Margaret Chandler. Biophilic design is a design principal used to reinforce connectivity to nature inside a building through thoughtful space planning. The feature details our approach to biophilic office design in our renovation of Eagles Nest Outfitters headquarters in East Asheville. From the article: "The opportunities for biophilic architecture in an industrial office park are not as limited as they might seem. Eagles Nest Outfitters, an Asheville-based outdoor company also known as ENO, had outgrown their downtown Asheville location and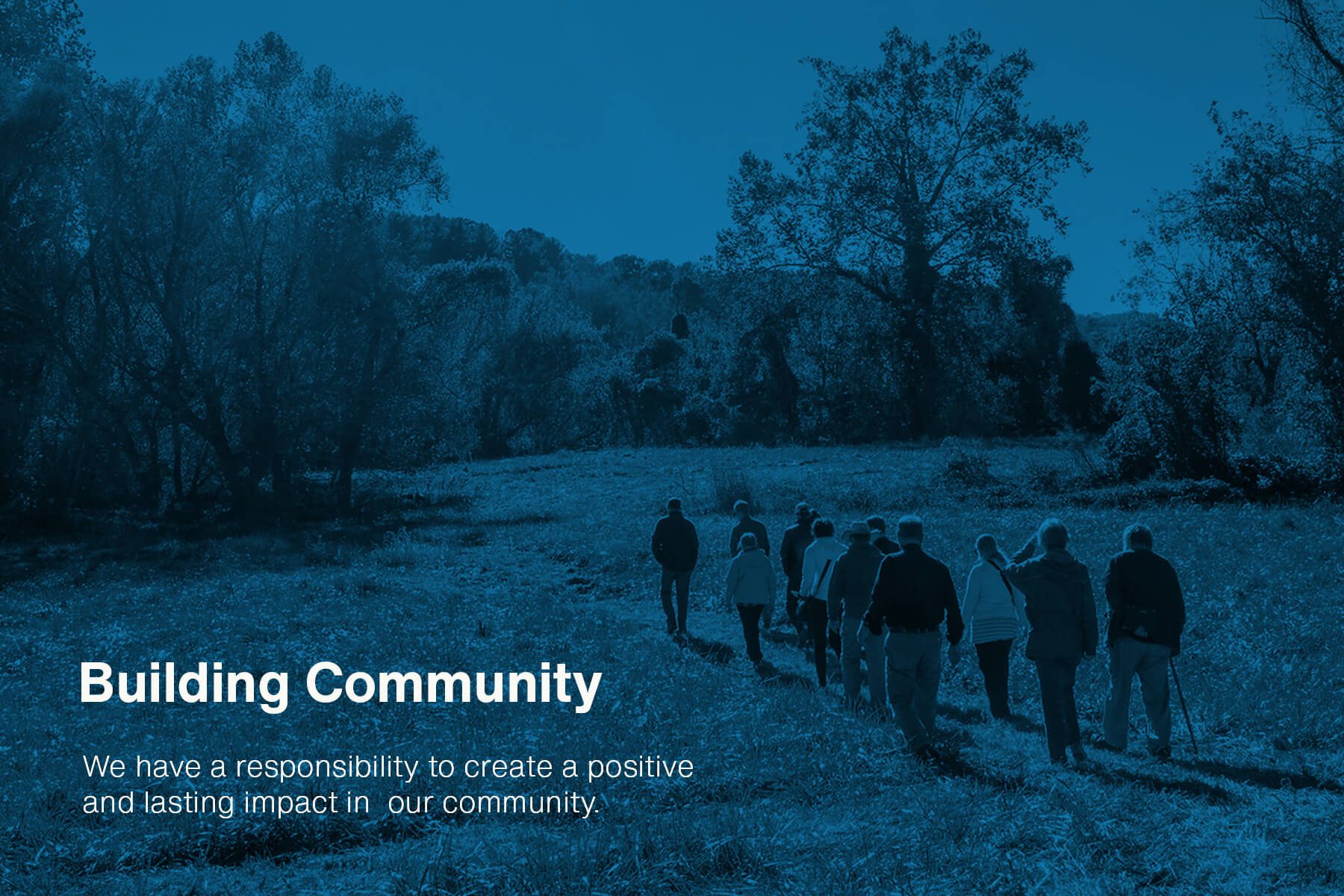 We know this is the first step of many to come and the conversation cannot end here. We challenge all of our friends and partners to reflect on the power you have to change our world and commit to giving to organizations that are making a difference.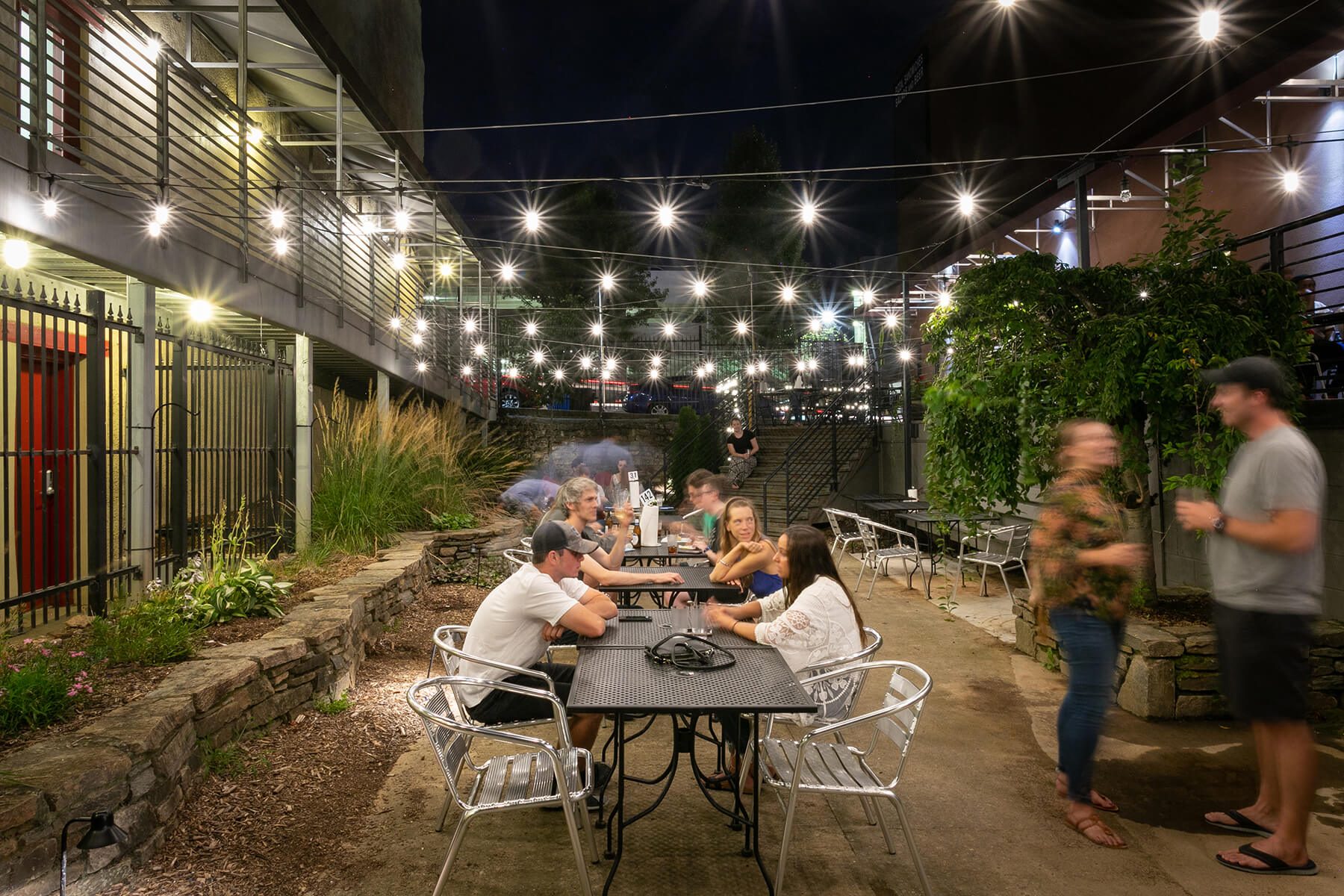 Part of our commitment to adaptive reuse is to re-imagine old buildings and to breathe new life into neglected spaces. The owner of 27 Biltmore Avenue contacted Samsel Architects to help convert their building, which used to house Hannah Flanagan's Irish Pub, into a restaurant, several retail and office spaces, and private apartments. The street-level tenant, Manicomio Pizza, asked us to develop the outdoor patio into a space for their patrons to enjoy al fresco dining. The owner wanted to "make it a place where people can bring their kids and pets or just come and chat with friends over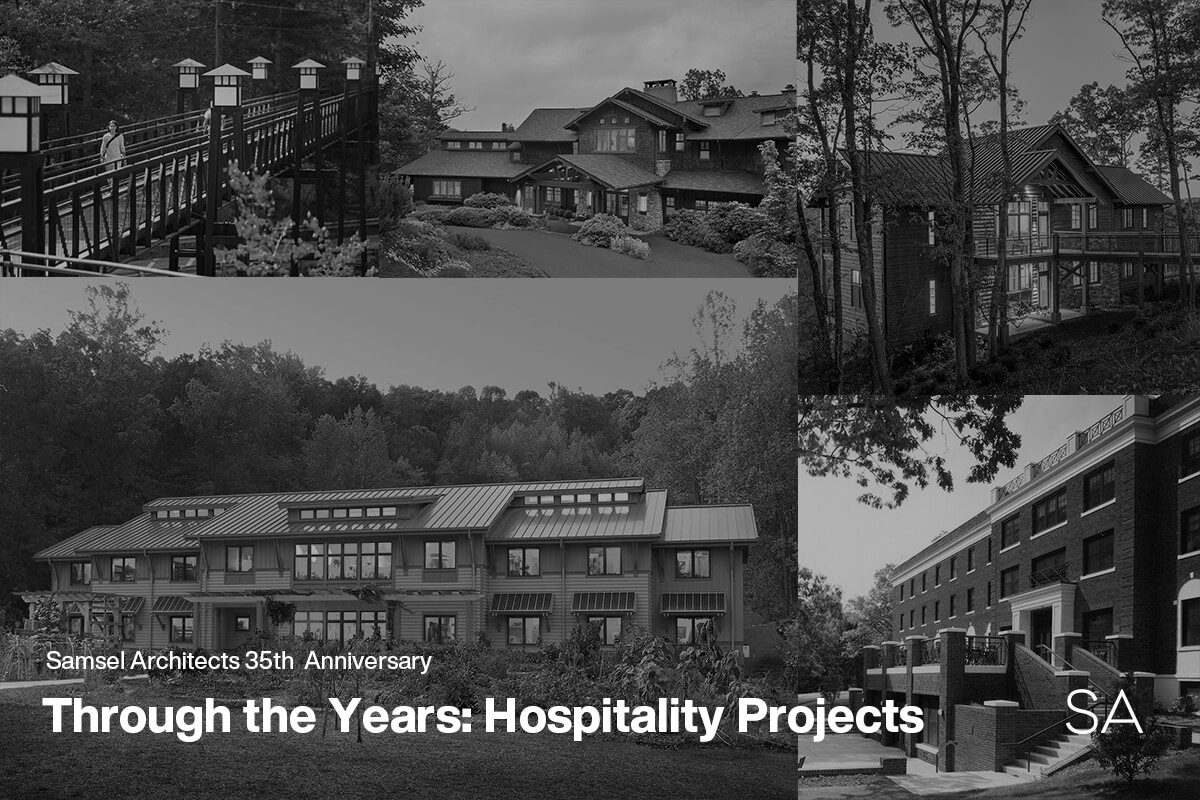 2020 marks thirty-five years for our firm. Since our founding, we have worked on hundreds of projects of many types throughout the Southern Appalachian region. This summer, we are reviewing the evolution of our projects since opening our doors in 1985. Today we take a glimpse at a handful of our hospitality and educational projects, from the EcoDorm - the US's first LEED Platinum certified dormitory building, to a luxe resort in Virginia's Blue Ridge Mountains.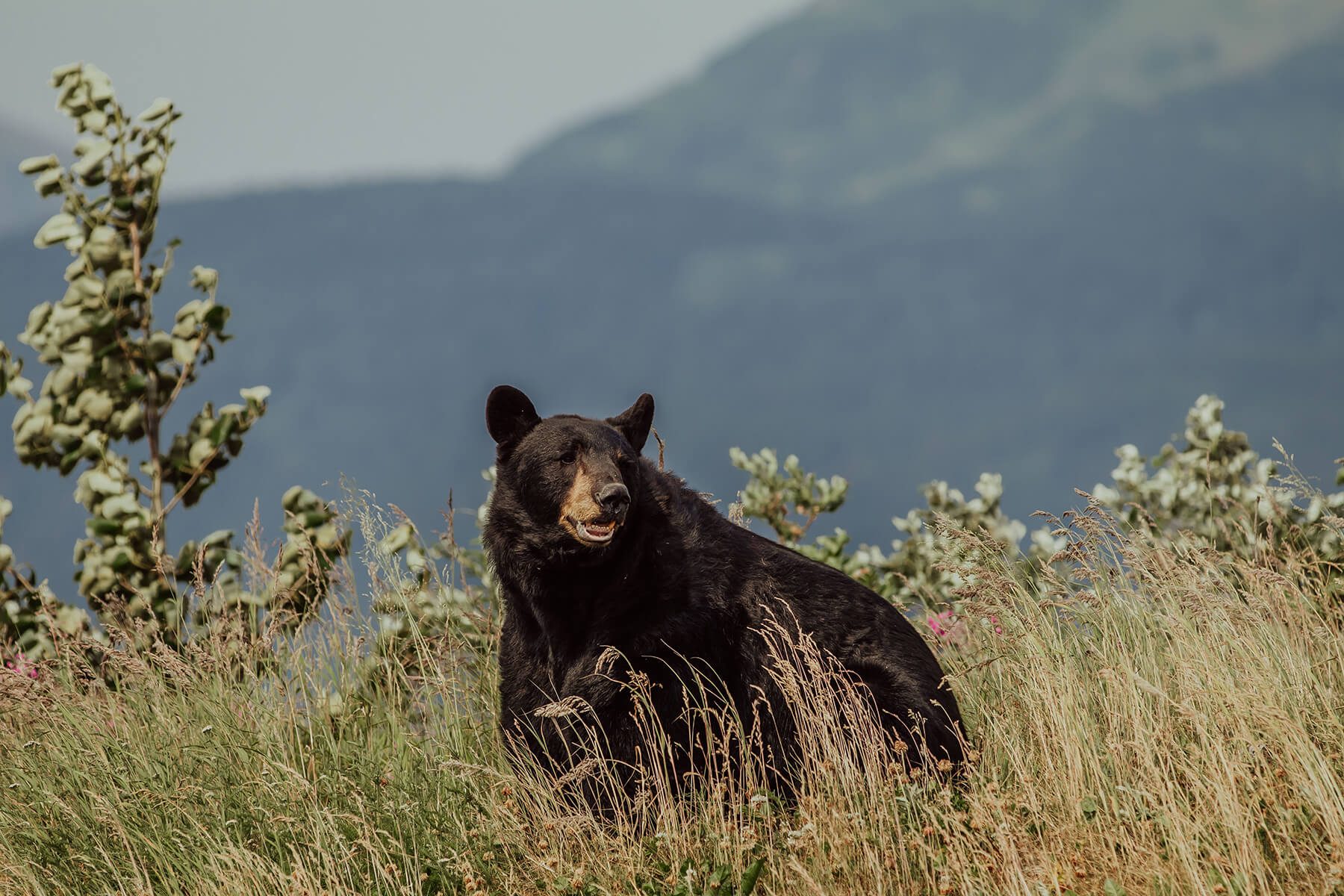 While we humans have been spending more time at home because of the pandemic, the wildlife in Western North Carolina has been venturing out more into our public spaces. Black bears roam our neighborhood streets and are even in the streets of downtown Asheville. Existing safely alongside black bears is part of living and working in our region and we must be thoughtful about maintaining our homes and job sites. The organization BearWise is dedicated to helping people live responsibly with black bears. Our client, Janet Winemiller, is an ambassador for the program and was recently interviewed about her involvement (you
Our renovation at 67 Broadway in downtown Asheville has won a 2020 Griffin Award from The Preservation Society of Asheville and Buncombe County. 67 Broadway is home to Center for Craft's National Craft Innovation Hub. This is the 17th Griffin Award for our studio since we opened the doors in 1985. The Center for Craft headquarters is in a historic four-story brick structure that was built in 1912. We worked with Center for Craft to renovate the building, maintain its historic certification and highlight the beauty of its existing structural systems. Breathing new life into three of the building's four stories,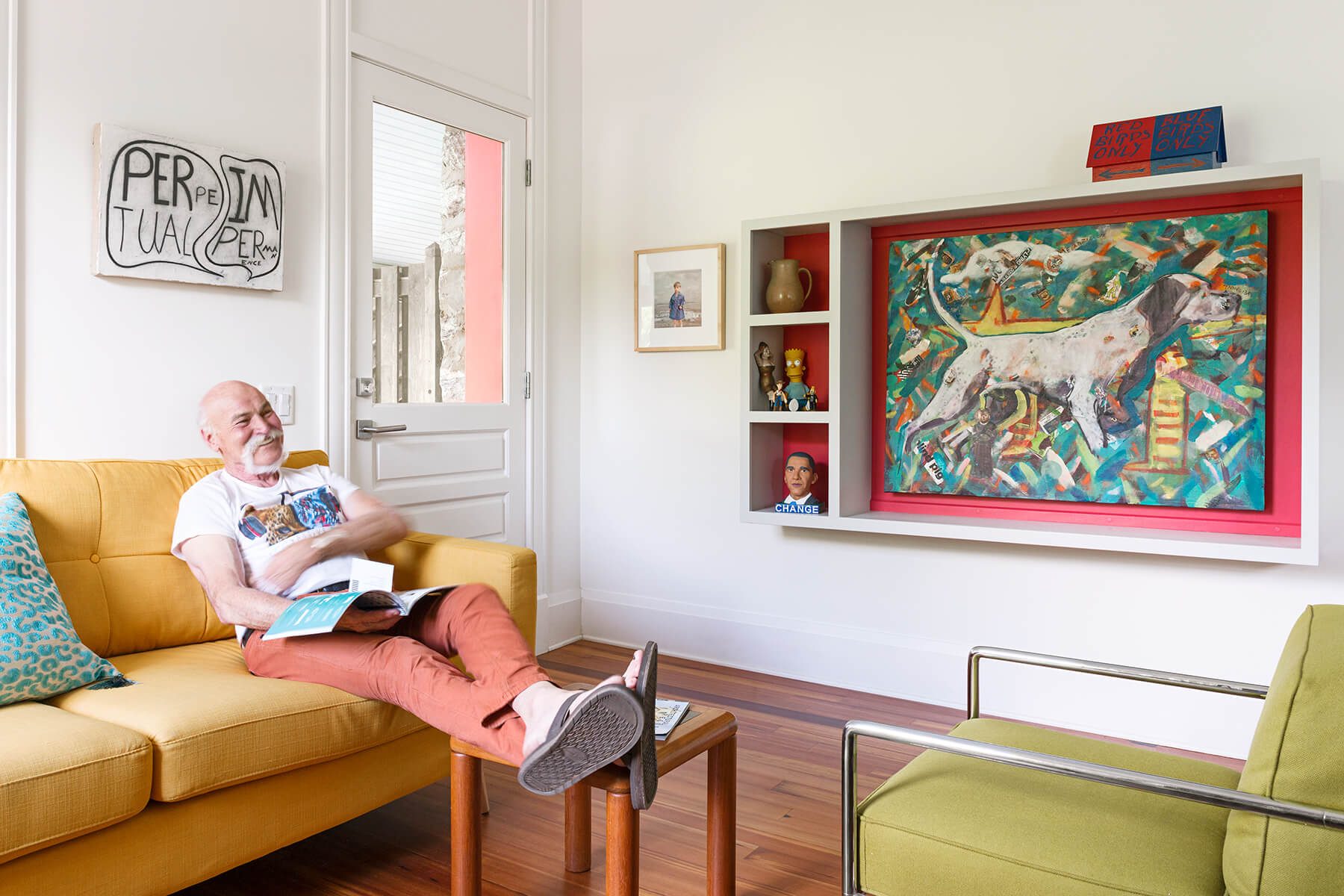 May is National Preservation Month, and to celebrate we are revisiting one of our historic renovation projects in Downtown Asheville. This apartment is on the top level of a 1905 building that is on the National Register of Historic Places. For our renovation, we redesigned the cramped interior to be open and modern while still preserving the historic charm of the granite building. To learn more about Preservation Month, you can visit The National Trust for Historic Preservation. This month, they have virtual tours of important landmarks across the US. You can also visit and learn from our local society, The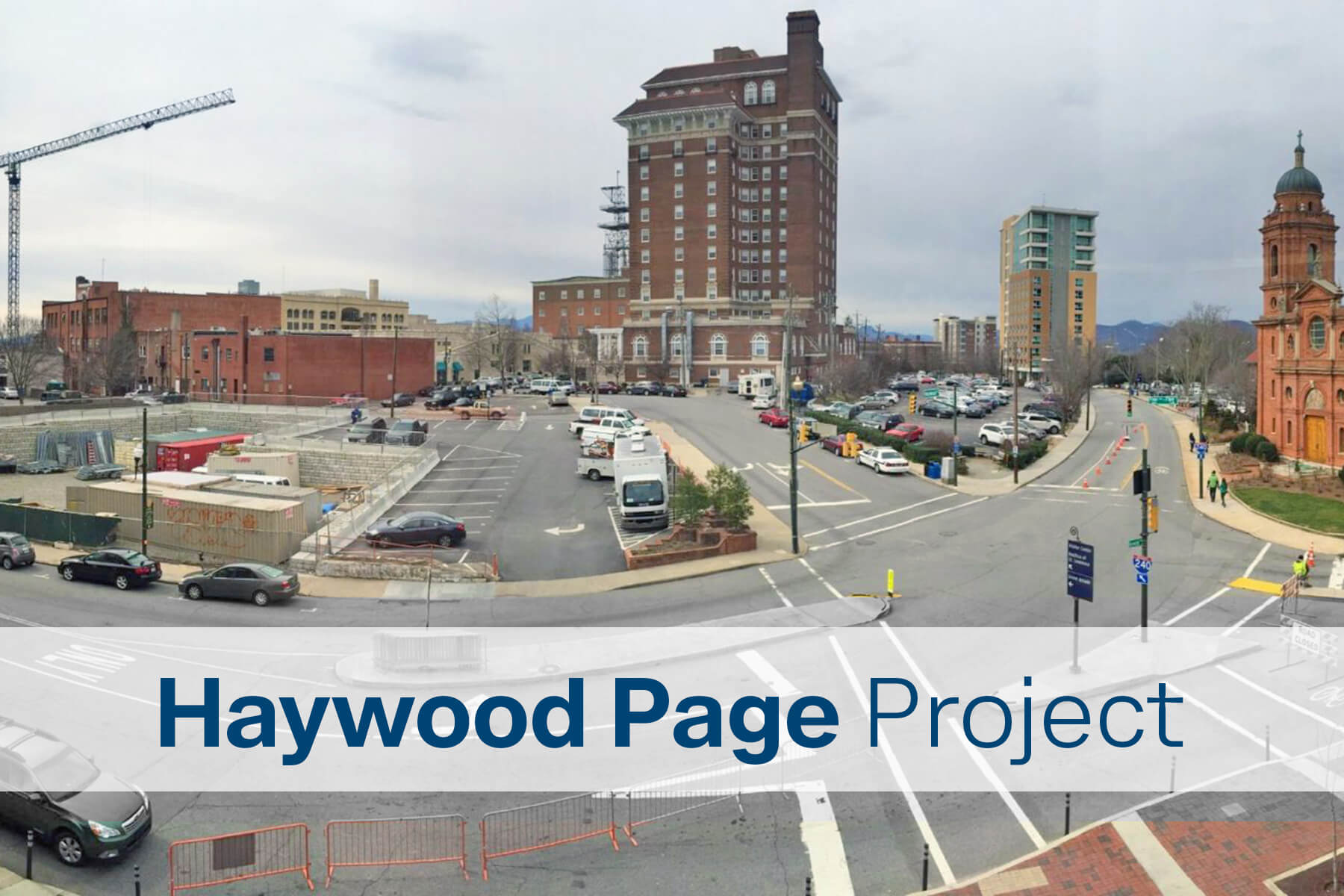 Samsel Architects is part of the design team creating the master plan for the property at the junction of Haywood Road and Page Avenue, known locally in Asheville as the "Pit of Despair." We teamed up with Nelson Byrd Woltz Landscape Architects and the City of Asheville to transform this neglected area into a unique cultural center. History This area of Asheville was home to the original Battery Park Hotel, which sat upon Stony Hill at an elevation seventy feet above the current site. The Hotel was demolished and Stony Hill excavated to flatten the area for the new Battery Park Hotel