We create inspired and thoughtful buildings in our mountain region that serve the greater good, reflect their natural settings and uplift the human spirit.
Altura Architects' mission is to create spaces that reflect the unique aspirations of each client while minimizing the environmental impact of the buildings we design. We do this by collaborating with our clients, partners and community; incorporating sustainable design principles; and working intentionally with the surrounding landscape.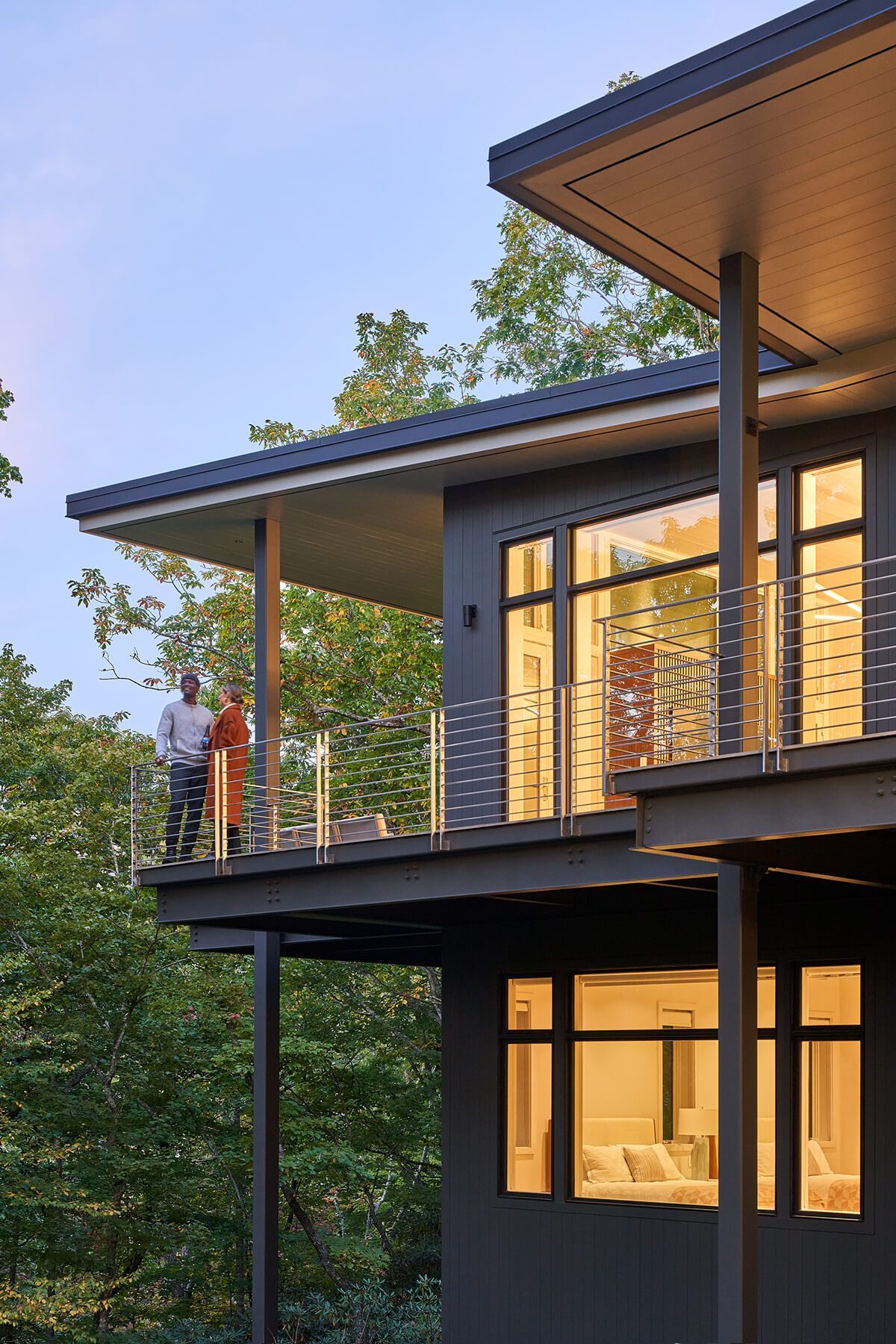 Timeless. Trusted. Sustainable.
Timeless, custom architecture – built to last.
Exceptional artistic vision and technical skill meet in our architecture that reflects the unique character of our mountain region. We value care for our clients, the environment and our hometown of Asheville.
A trusted guide and partner, each step of the way.
We have a proven record of creating architectural solutions that achieve our clients' aspirations. We do this by listening to what they say and collaborating with them and other partners. We are trusted guides through the building process, helping our clients make informed decisions and supporting them in overcoming obstacles to achieving their visions.
Sustainable design is intrinsic to who we are.
Since our founding, we have been guided by sustainable design principles, which are built into our processes and work with clients. We are leaders in sustainable building within the Asheville community.
Building Community
We believe we have a responsibility to create a positive and lasting impact in our community. We give back by volunteering our staff and personal time to public works and pro-bono projects and by donating 8% of our annual net profits to local non-profit organizations that support and foster these causes:
Creativity and the Arts
Equity, Diversity, and Social Justice
Education and Mentorship
Local Entrepreneurship
Environment and Sustainability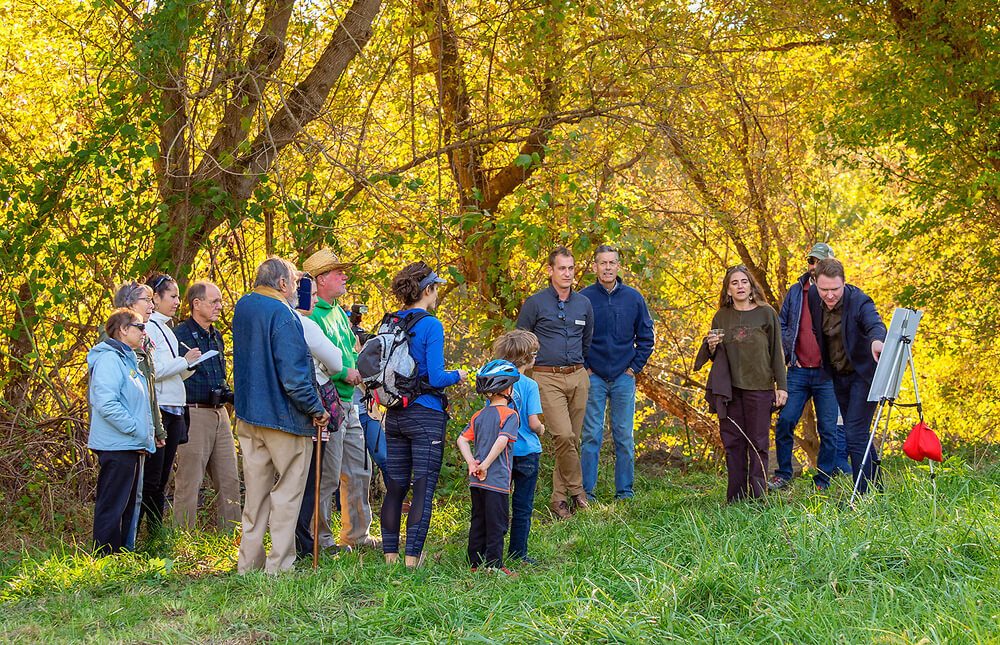 Our Values
Our values come from our firm's character and heart. They lead us in our decisions and actions with our clients, with our coworkers, and with our community. Our values are fundamental to how we run our business now and in the future.
Service
We are deeply committed to meeting and serving the needs of our clients, our community and each other. Our service transcends just volunteerism and is embedded in our belief that we work for the betterment of others.
Discovery
We love the NEW. New people, new projects, new ideas and processes. Central to our joy are the possibilities we discover every day as we seek out new opportunities to create, invent and innovate.
Creativity
Creativity is transforming a discovery into an idea, and the idea into its potential. It is what we do with everything we discover. It is how we move into the future. It is how we participate in making a new world for our community, our clients, and ourselves. Creativity is woven into our entire process.
Inspiration
From our own inspiration, we believe that our buildings can touch the heart and spirit and evoke emotions of love, joy, satisfaction, comfort. Our work can inspire expansion and endless possibilities in others.
Design Excellence
Everything we design comes from a deep understanding of lives, stories and sense of place. We are committed to the highest level of detail and execution and we are dedicated to the best solution, regardless of circumstance, time, or effort.
Achievement
We are proud of our accomplishments, including recognition for the quality of our work, design awards, consistent positive feedback, and being published in both print and digital media outlets. We are also proud of our internal measures of success: achieving financial profitability and solvency, longevity of our firm, and the strength of our brand.
Sustainability
We understand that we are part of a greater system. We believe we have a responsibility to create a positive and lasting impact on that system through our people and projects. We also believe in supporting people and projects that value equity and diversity, health, economy and education.
Stewardship
We believe that our connection to nature is at the core of human happiness. That is why we respect the finite resources of this earth and are responsible for how we use them to develop the buildings and communities we live in.
Civic Responsibility
We stay informed of local, regional and global issues and make time for service to these issues and our community. We are advocates for society's shared success and believe that one person can make a difference.
Integrity
Integrity is the foundation of our words and actions in the world. These are our principles: Care. Be trustworthy with our clients' lives and resources. Take the high road, always. Be truthful and honest. Fix mistakes. Do the right thing and do it the right way. Look in the mirror and tell the truth.
Evolution
As individuals and as a firm, we value learning in every way. We are most satisfied when we challenge the status quo in our design and in our own lives. We move the bar, play with the existing paradigm, and are unafraid to let go of what is for what can be.
Family
We work in a place where trust and communication create meaningful human relationships. We support each other, we laugh and cry together, we enjoy the challenges of our work together and we appreciate each other. We believe in supporting each other as we grow as humans and as architects.