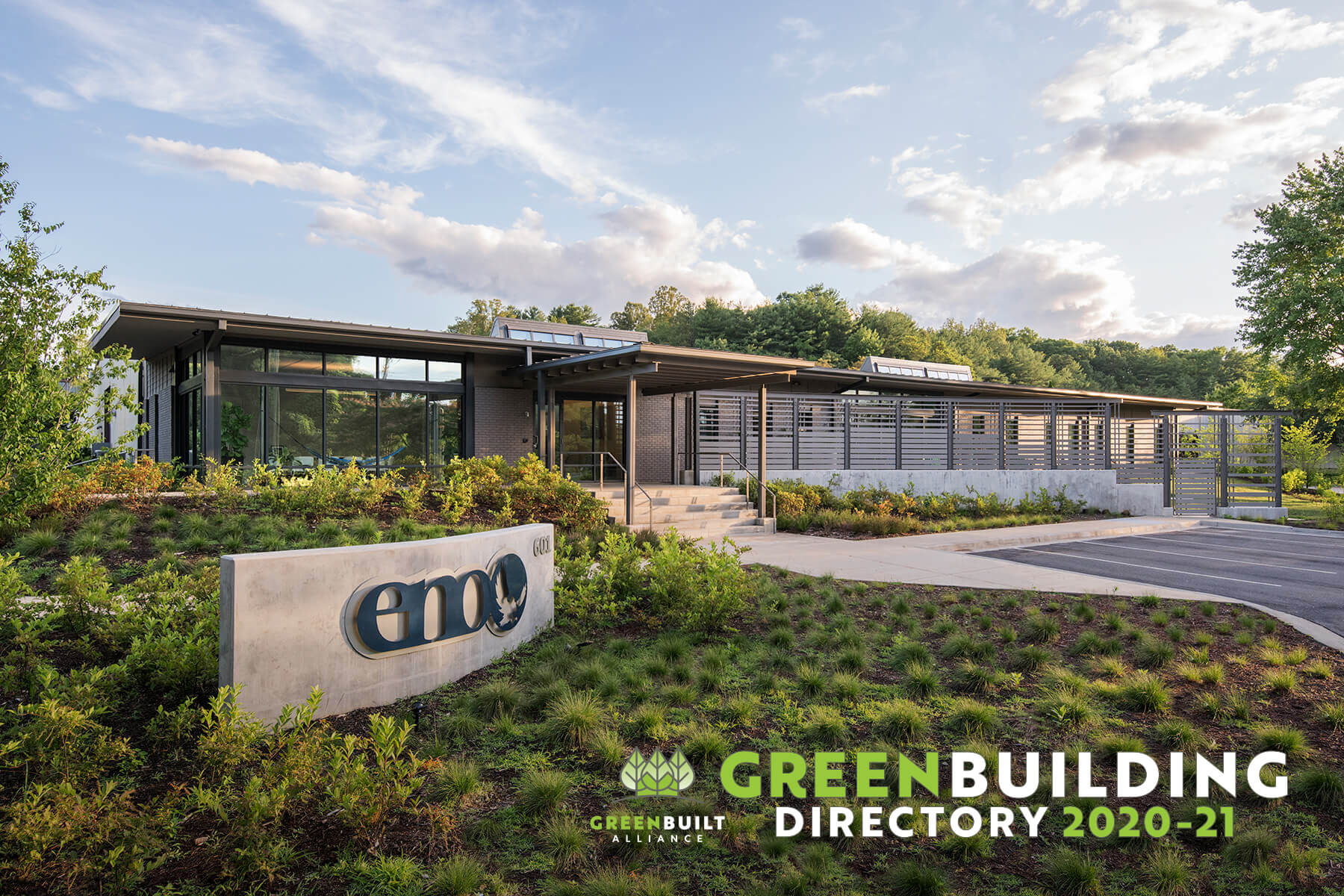 Biophilic Design Feature in Green Building Directory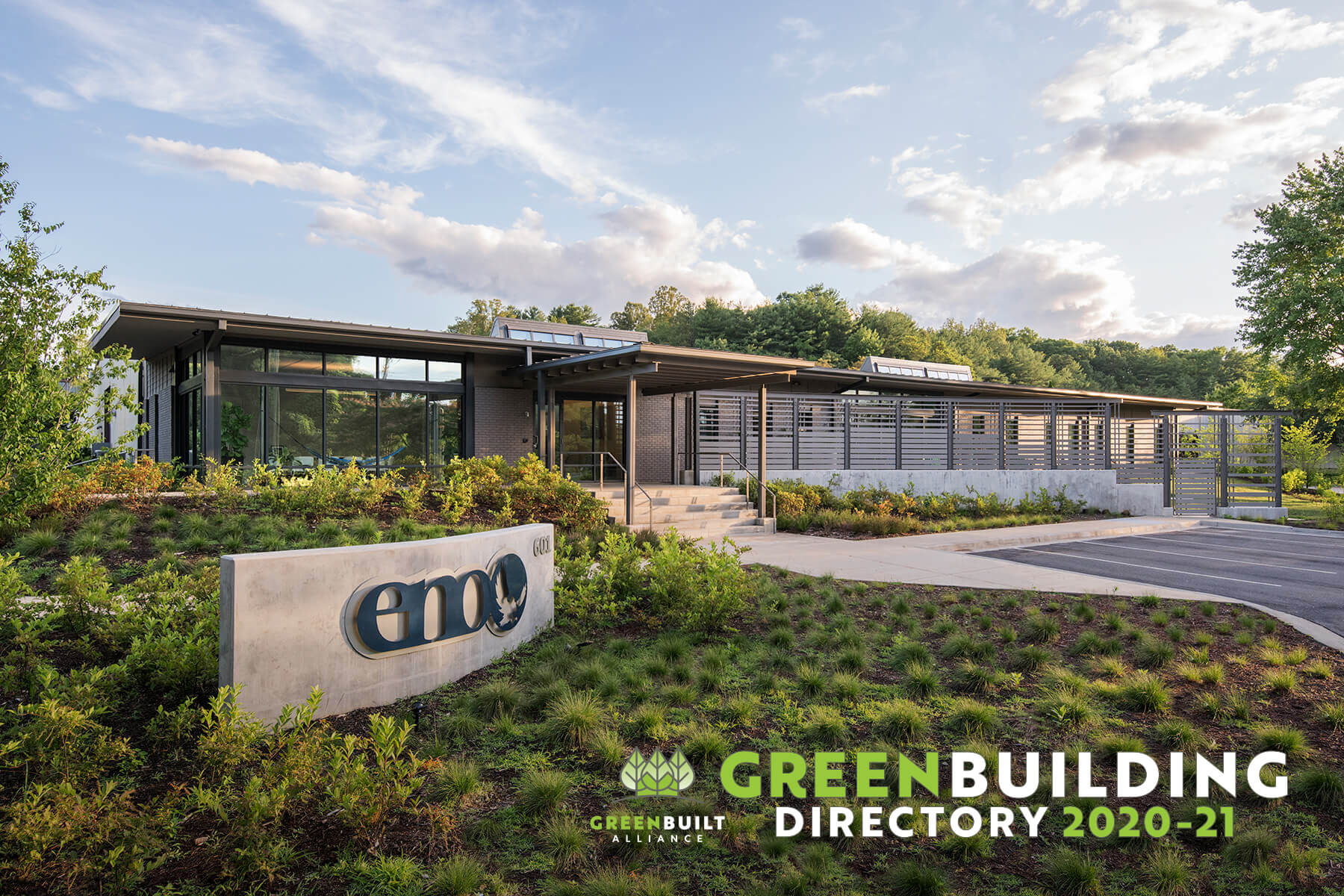 The 2020 Green Building Directory from Green Built Alliance features an article about biophilic design written by one of our staff members, Margaret Chandler. Biophilic design is a design principal used to reinforce connectivity to nature inside a building through thoughtful space planning. The feature details our approach to biophilic office design in our renovation of Eagles Nest Outfitters headquarters in East Asheville.
From the article:
"The opportunities for biophilic architecture in an industrial office park are not as limited as they might seem.
Eagles Nest Outfitters, an Asheville-based outdoor company also known as ENO, had outgrown their downtown Asheville location and approached our studio to design a modern office renovation. While the building provided them with the warehouse space they needed, the attached office was a dark, water-damaged maze of outdated cubicles. Their new space needed to enhance creativity, collaboration and productivity while conveying a strong connection to the outdoors."
To read this article, you can pick up your free copy wherever the Mountain Xpress is distributed or view online here.
About the Green Built Alliance
Founded in 2001, Green Built Alliance is a nonprofit organization advancing sustainability in the built environment through community education, measurable standards and regional action. 2020 marks the 16th year for the Directory and has become a leading resource for green building in our region and includes a variety of topics for both professionals and homeowners.