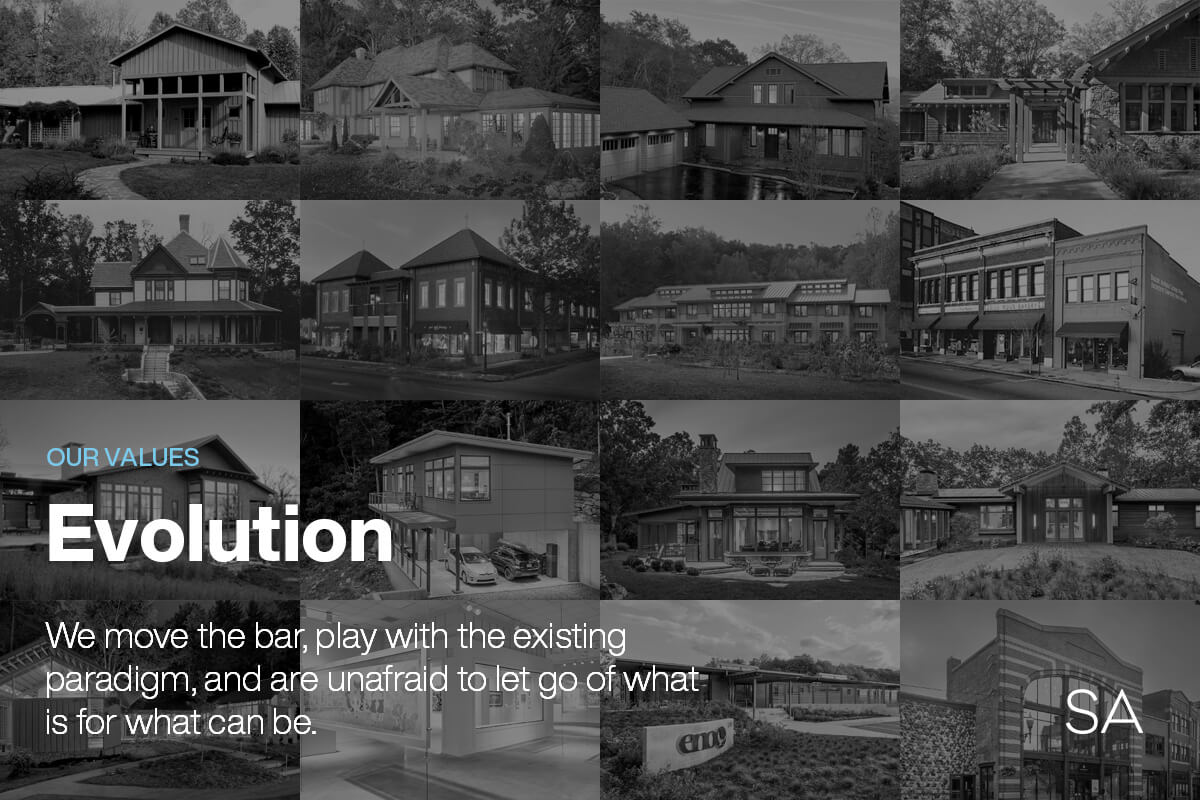 Our Values: Evolution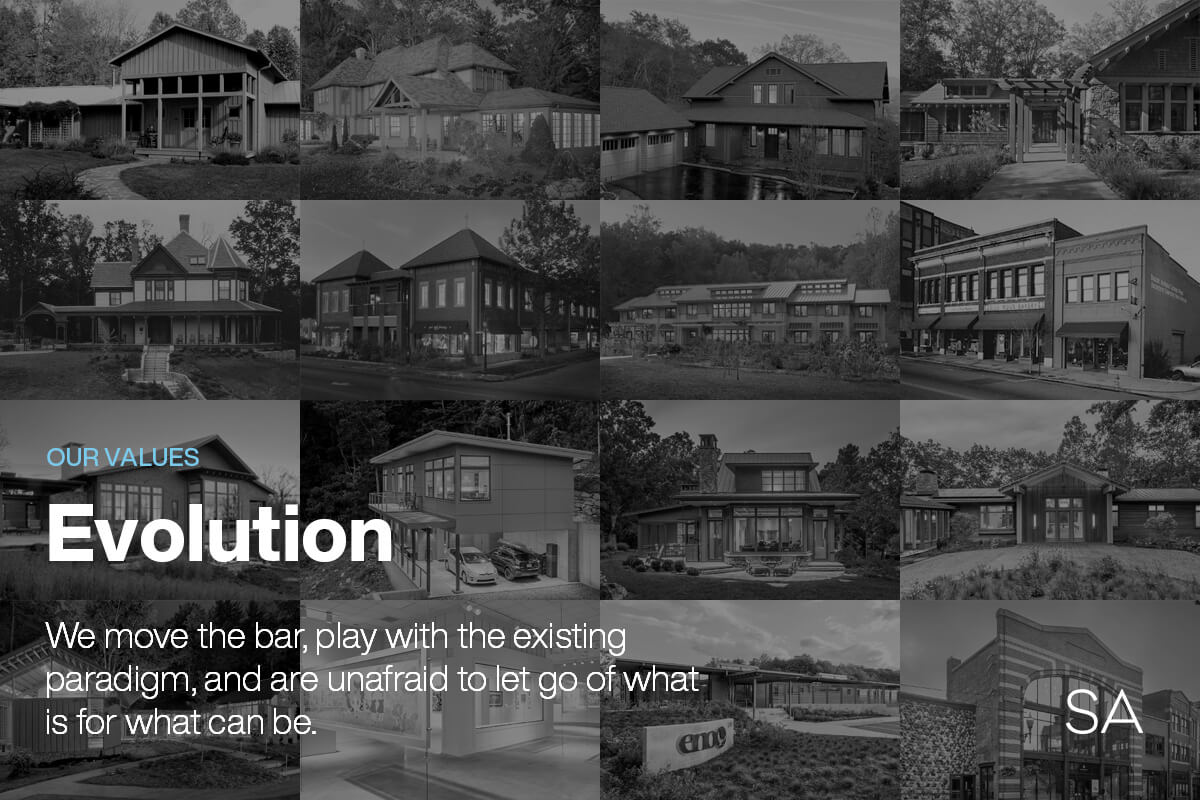 Continuing with our blog series that highlights each of our studio's core values, today we will focus on Evolution. At Samsel Architects, we thrive on evolution. We spend time during the design process in each project to explore new ideas and push our design, building on our past to push us towards our future.
As individuals and as a firm, we value learning in every way. We are most satisfied when we challenge the status quo in our design and in our own lives. We move the bar, play with the existing paradigm, and are unafraid to let go of what is for what can be.
Drawing from a strong foundation established in 1985, we continue to push our designs toward the future. Through the decades, our style has evolved, but each project comes from the same foundation of creating a sense of place and stewardship of the environment. We've made significant achievements including the LEED Platinum certified EcoDorm, AIA- North Carolina's 2016 Firm of the Year Award, and completed a Certified Net-Zero residence.
Over the past 35 years we have developed a diverse design sense and portfolio of experience. We have continued to evolve while our core principles of environmentalism, design excellence, and a commitment to serving our community have remained constant. Our staff continues the legacy of our values while challenging ourselves to innovate with every client and every project.
We recently featured a retrospective of projects on our blog. You can see more of our past projects at the links below:
Commercial Projects
Hospitality Projects
Residences 1
Residences 2
Preservation Projects