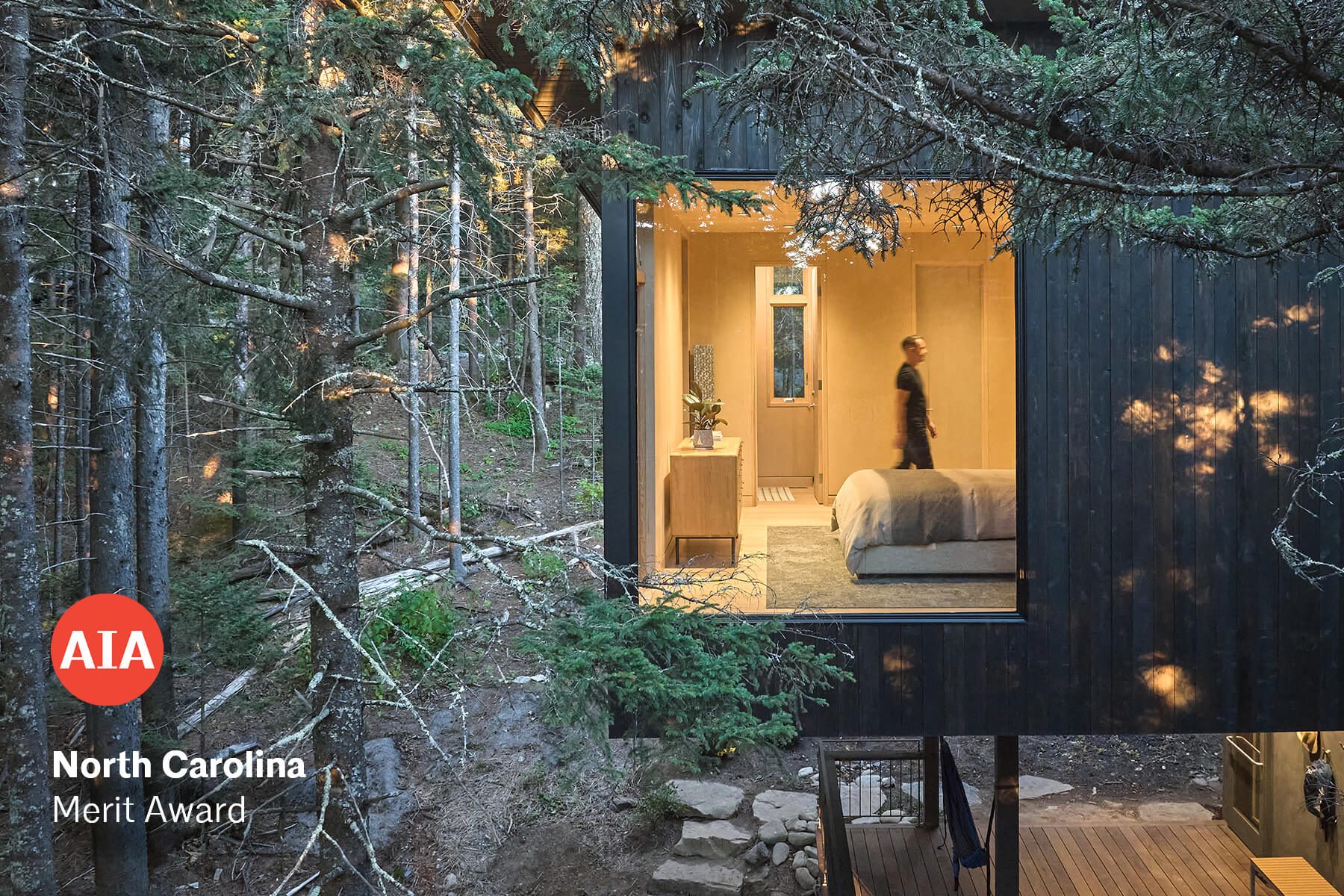 Altura Architects Receives AIA NC Award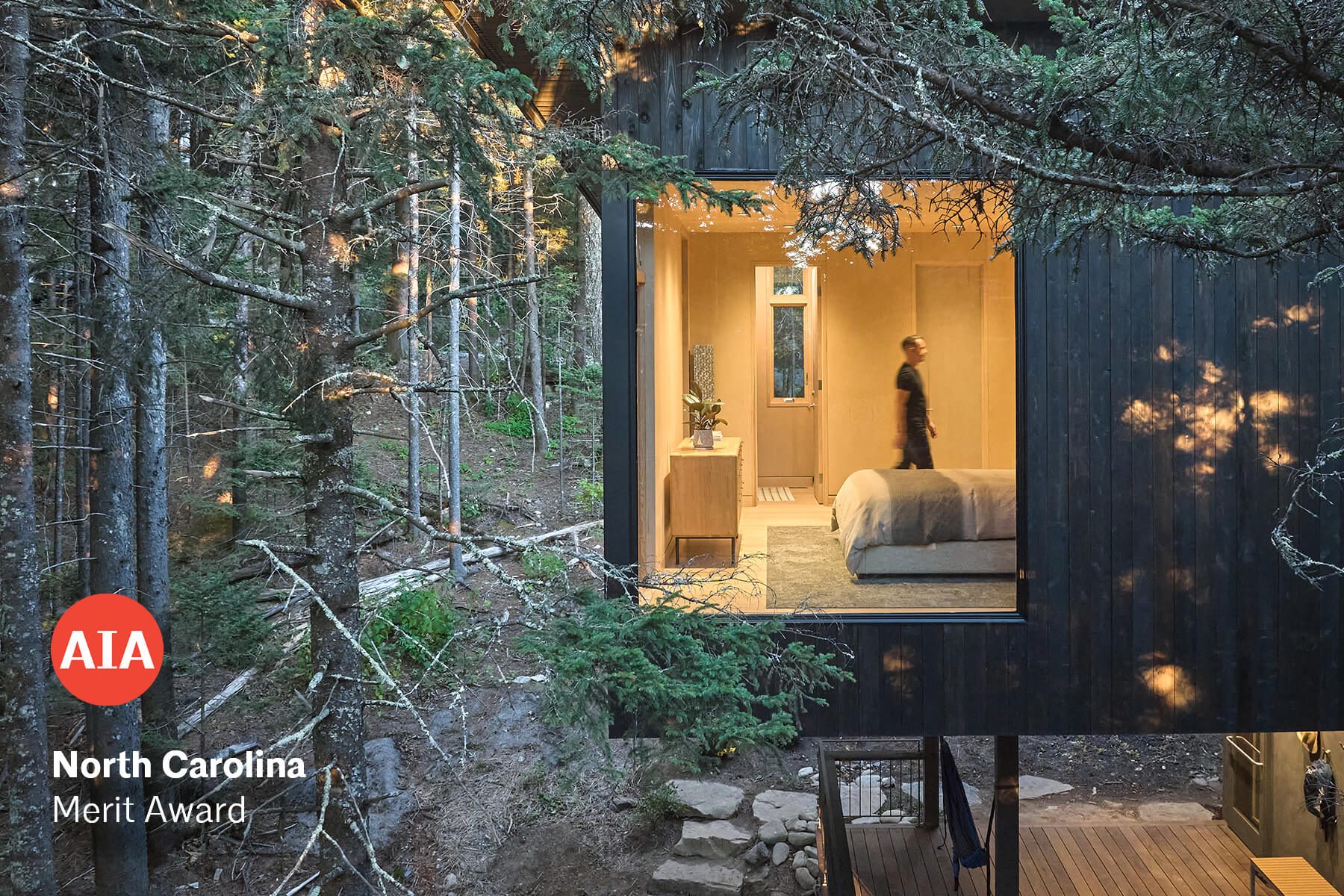 We are thrilled to announce that our Spruce Ridge Cabin residence has received a 2023 AIA North Carolina Merit Award. The award ceremony was held in Charlotte on October 26th at the Foundation for the Carolinas. With over 140 projects submitted state-wide, we are proud to be one of the 24 recognized. We extend our gratitude to AIA North Carolina and the jury for recognizing Spruce Ridge Cabin. This recognition marks the third accolade this project has brought home for us and it reinforces our passion for creating timeless and sustainable architecture.
Hidden within a dense forest at nearly 6,000 feet, the Spruce Ridge Cabin provides an immersive experience in nature. The high elevation creates a micro climate and habitat that supports rare species of flora and fauna. Paramount to the design process was to minimize the impact on this fragile ecosystem. Modest in appearance and reflective of the surrounding nature, the home has a minimal footprint with two cantilevered forms clad in dark cedar. A foot bridge leading to the main entry provides a physical and emotional transition into nature.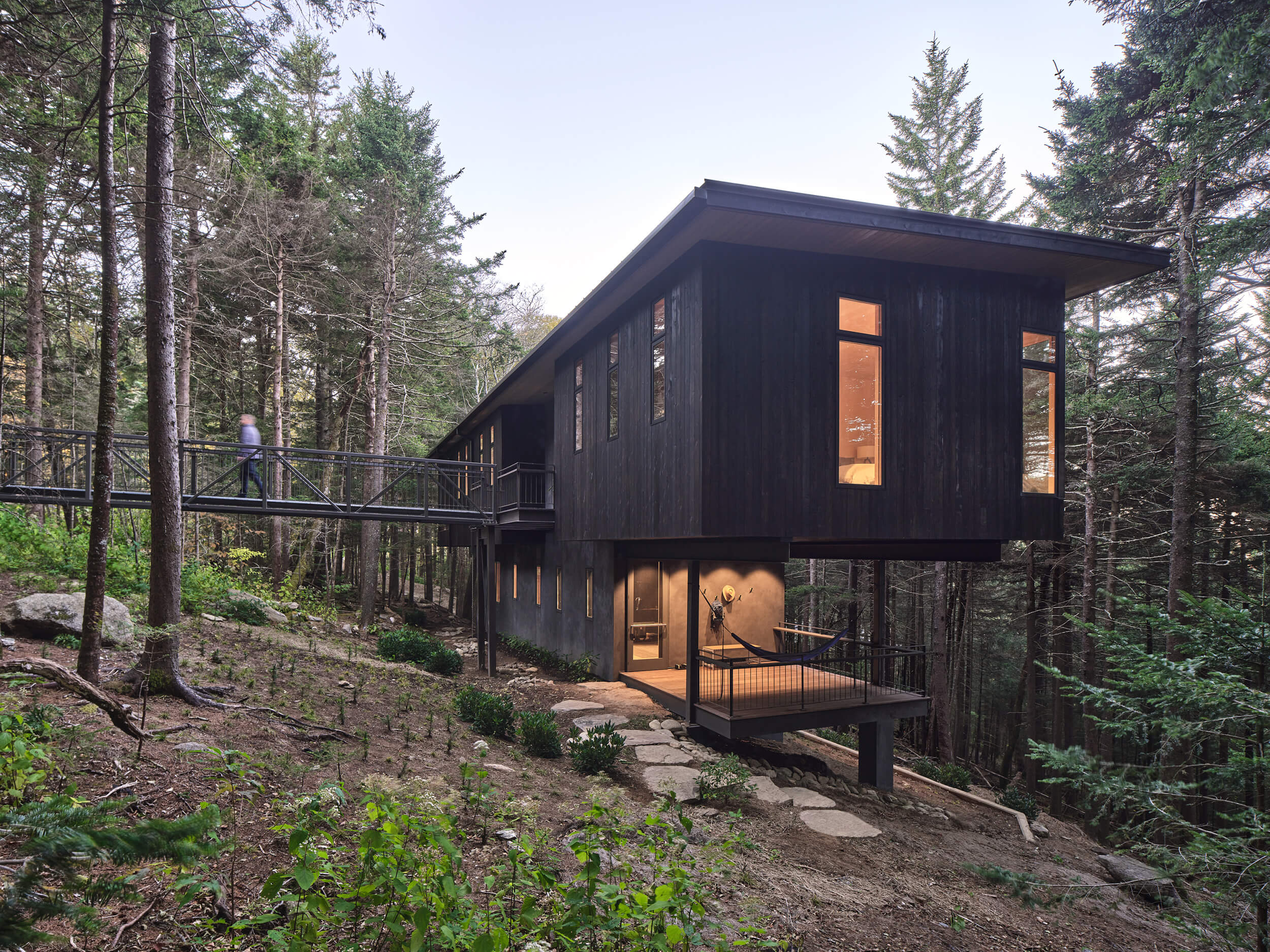 You can watch the award ceremony video with all the winners below: