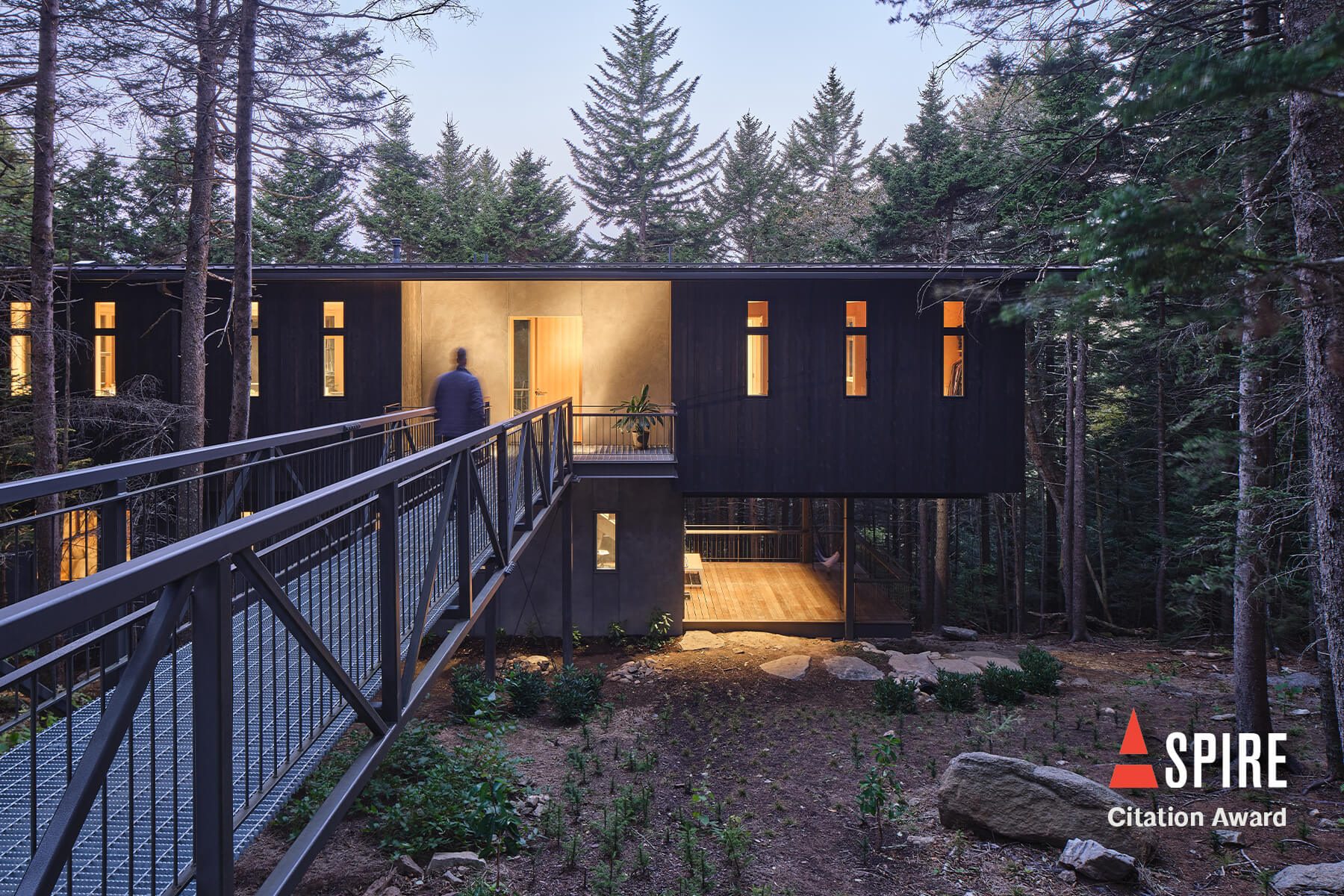 Spruce Ridge Cabin Receives AIA Aspire Award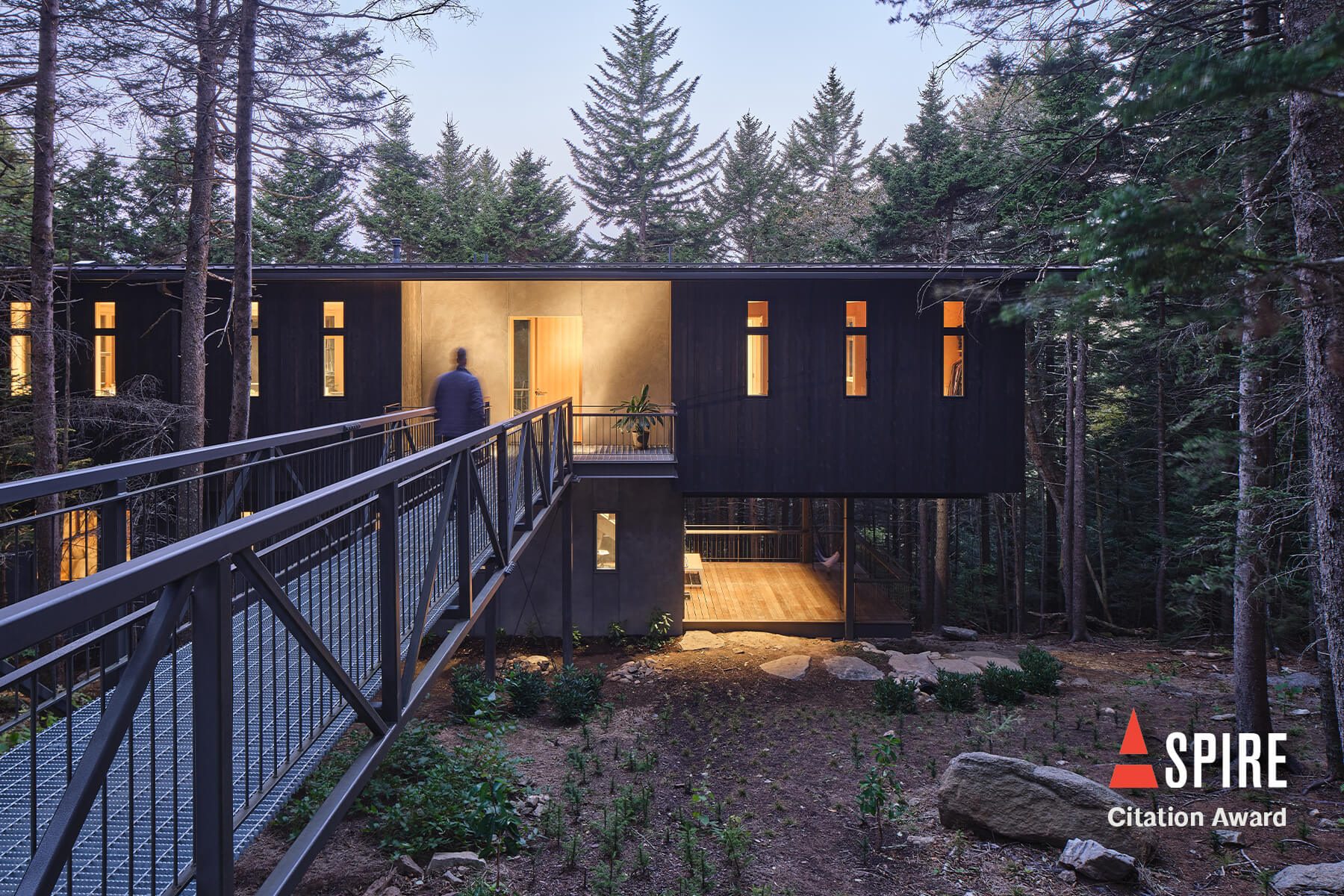 We are honored to receive an AIA ASPIRE Award for our Spruce Ridge Cabin residence. This project received the Citation Award at a ceremony on the evening of September 10. The ASPIRE Experience is an design annual conference hosted by the AIA state chapters of Georgia, North Carolina, and South Carolina. Thank you to ASPIRE for the recognition and the project team for a job well done.
Spruce Ridge Cabin is located in a dense forest at a high elevation. Our design needed to minimize impact on this unique microclimate. One of the ways we did this was building a 40′ pedestrian bridge that connects the cabin to the parking area and road. This allowed us to preserve the red spruce forest below. ⁠
The exterior emulates the surroundings with dark pine tar stain and strong vertical lines to reinforce the rhythm of the surrounding trees. Interior spaces are wrapped in birch to provide warmth and light inside the dark forest.