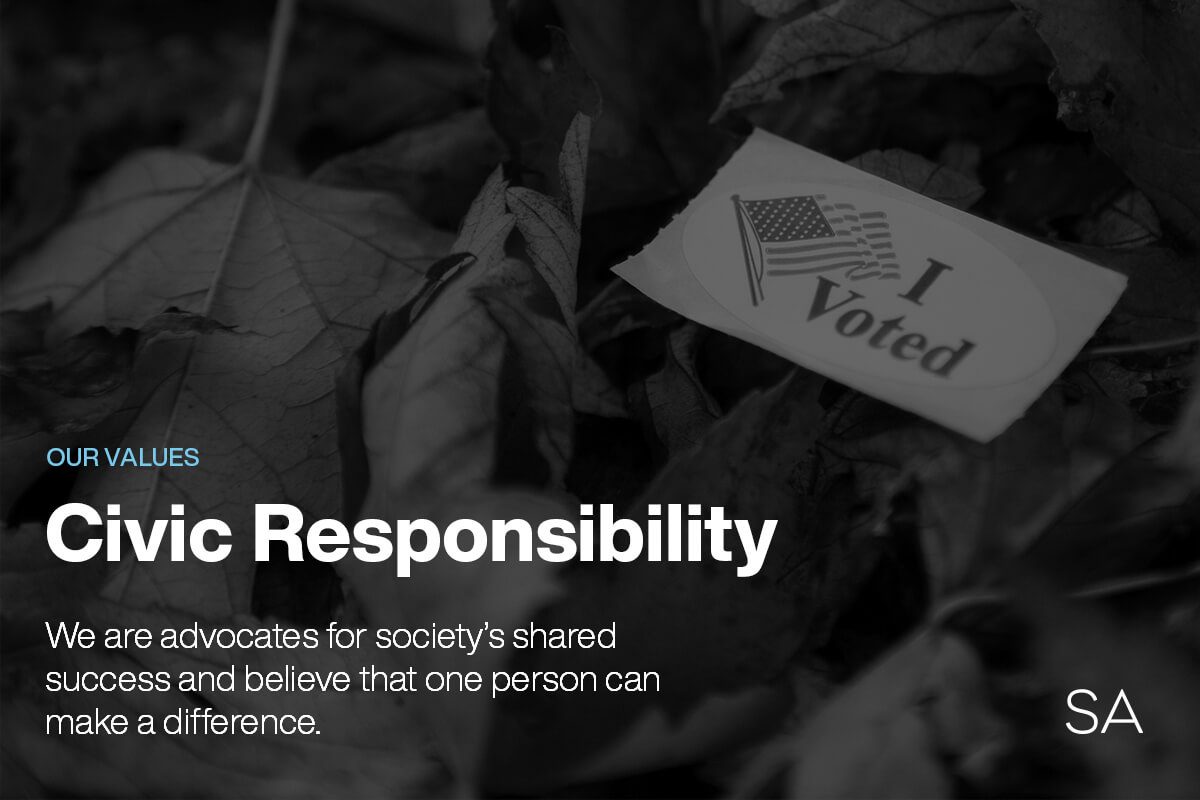 Our Values: Civic Responsibility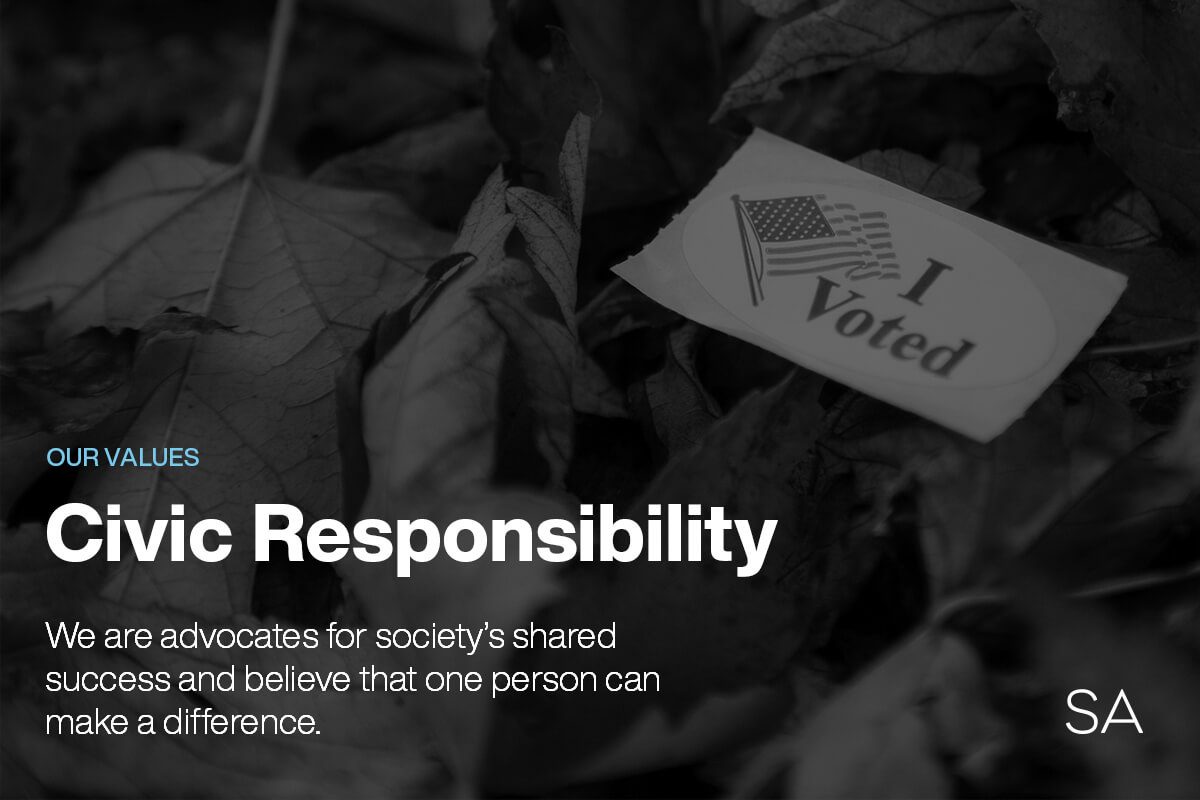 We are continuing our blog series on our studio's core values. Today we focus on Civic Responsibility.
"We stay informed of local, regional and global issues and make time for service to these issues and our community. We are advocates for society's shared success and believe that one person can make a difference."
2020 has brought many changes to our studio: we celebrated our 35th anniversary, we transitioned our team to working remotely, and supported our clients in adapting to a pandemic. On November 3th we all have the opportunity to create change in our community by using our vote to participate in our democracy.
Change begins in our neighborhoods and communities. At Samsel Architects, we give our team time off to vote and encourage each other to contribute to causes we are passionate about. We support the many organizations in Western North Carolina that are committed to building our community and know how important the 2020 election is to our future.
The election has implications for the architectural industry. The candidates views on climate change, racial equity, affordable housing, school safety and even student loan debt will impact the future of our industry. The American Institute of Architects has a summary of the presidential candidate's positions here.
We encourage you to learn more about where your candidates stand on the issues important to you and to use your vote to affect change in your community today and in the future. To find out more about the elections in your area, visit vote.org