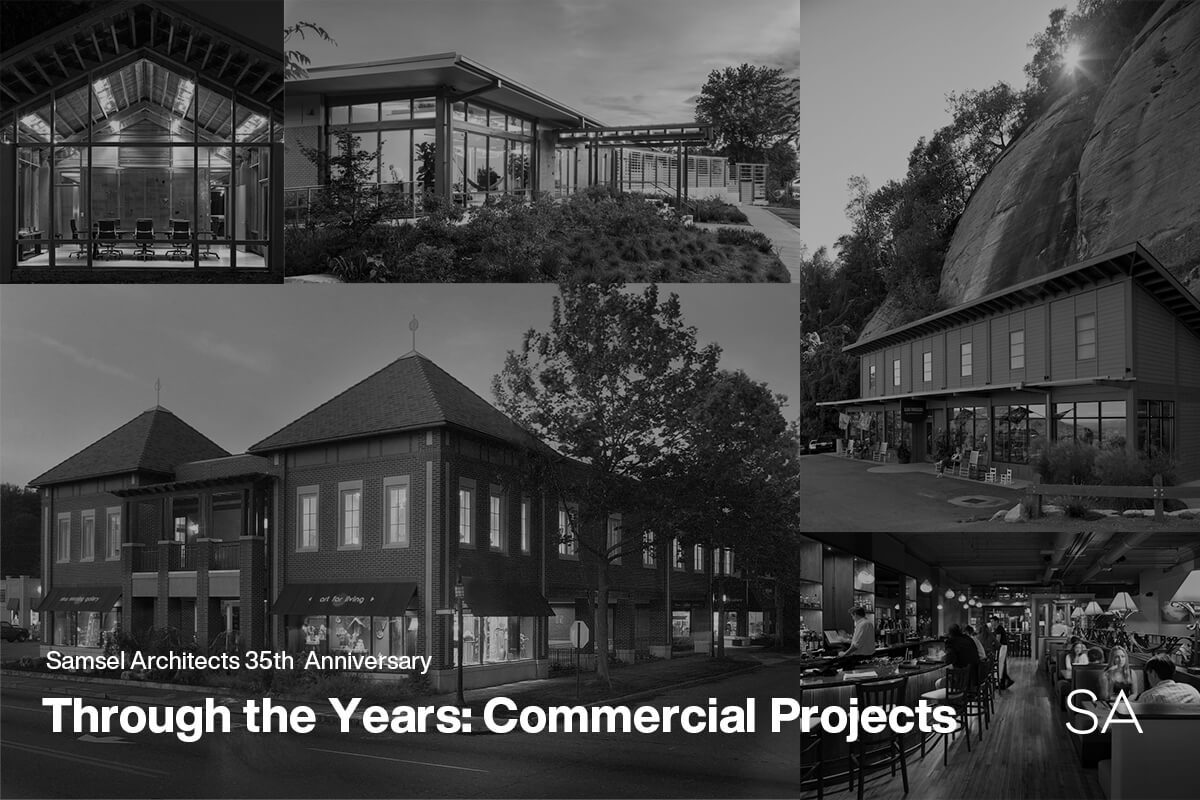 35th Anniversary: Commercial Projects Through the Years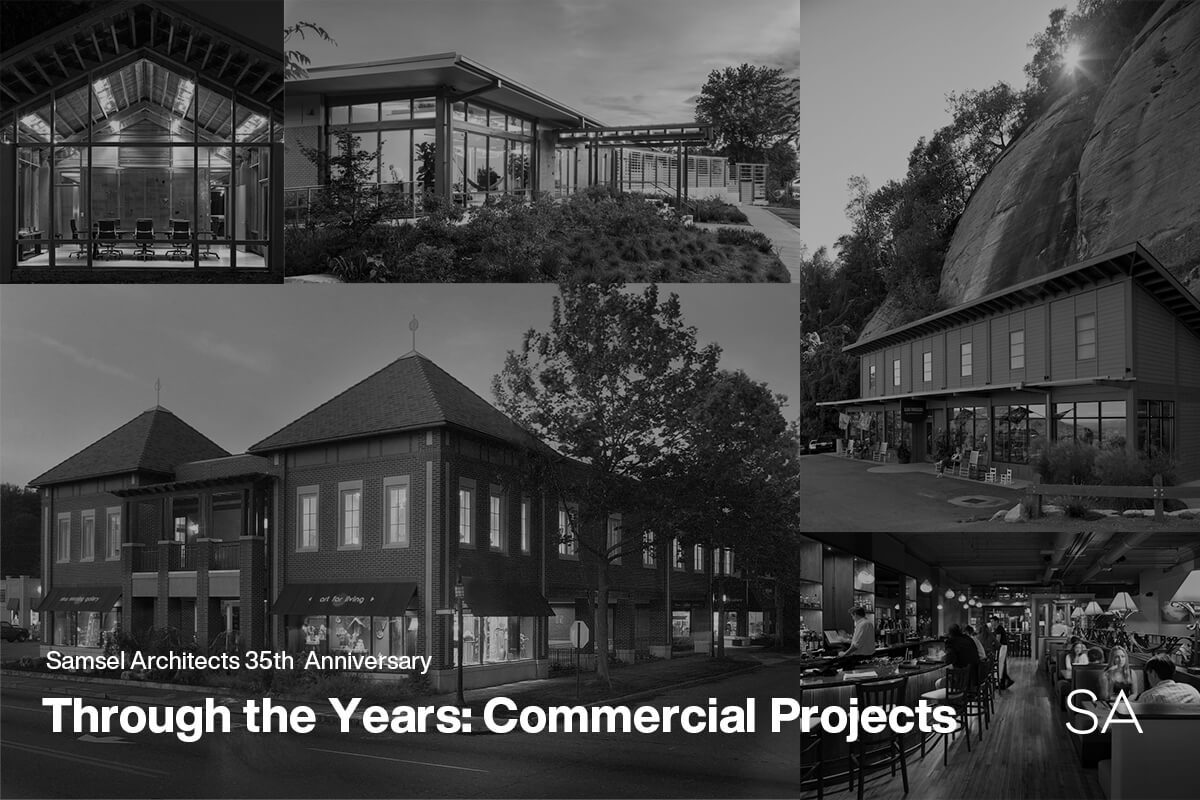 2020 marks 35 years for our firm. Since our founding, we have worked on hundreds of projects of every variety throughout Western North Carolina. This summer, we would like to take this opportunity to look back at the evolution of our projects since opening our doors in 1985. Today we will take a look back at a sampling of our commercial projects.
1999: New Morning Gallery Expansion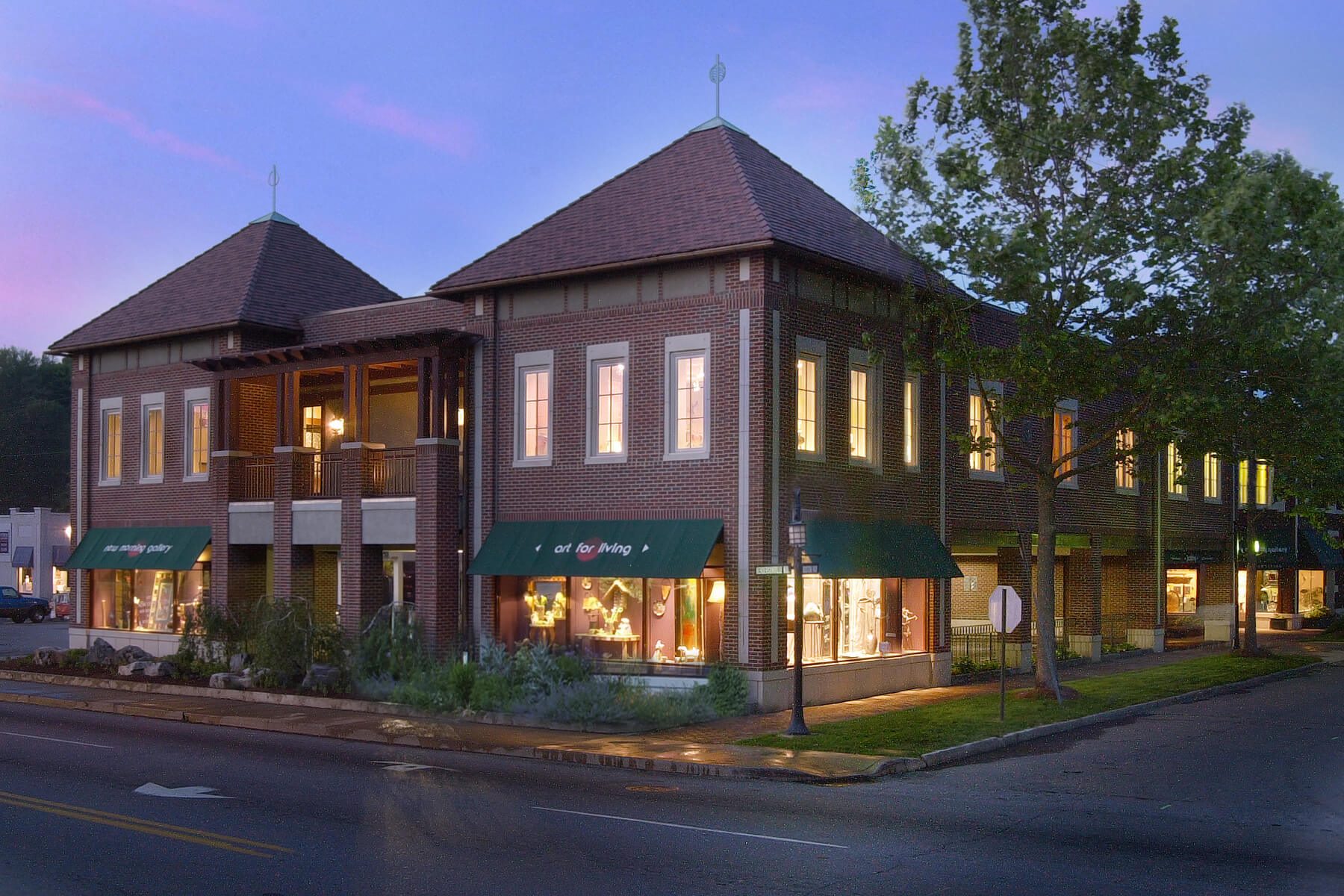 New Morning Gallery is located in the heart of Biltmore Village. In business since 1973, we completed a renovation and significant addition to the building in 1999. We used materials and style that were in keeping with the charm and character of Biltmore Village's National Register Historic District. The building features energy efficient upgrades and a rainwater collection system that is concealed and integrated into the building's structure. The interiors have plenty of natural light from clerestory windows above while providing maximum wall display area. The 6,500 square foot addition sits above main level parking (in a flood zone) and provides a graceful presence to Biltmore Village's Hendersonville Road edge. The New Morning Gallery expansion received an award from the Preservation Society of Asheville and Buncombe County in 2001.
2003: Cliff Dwellers at Chimney Rock Park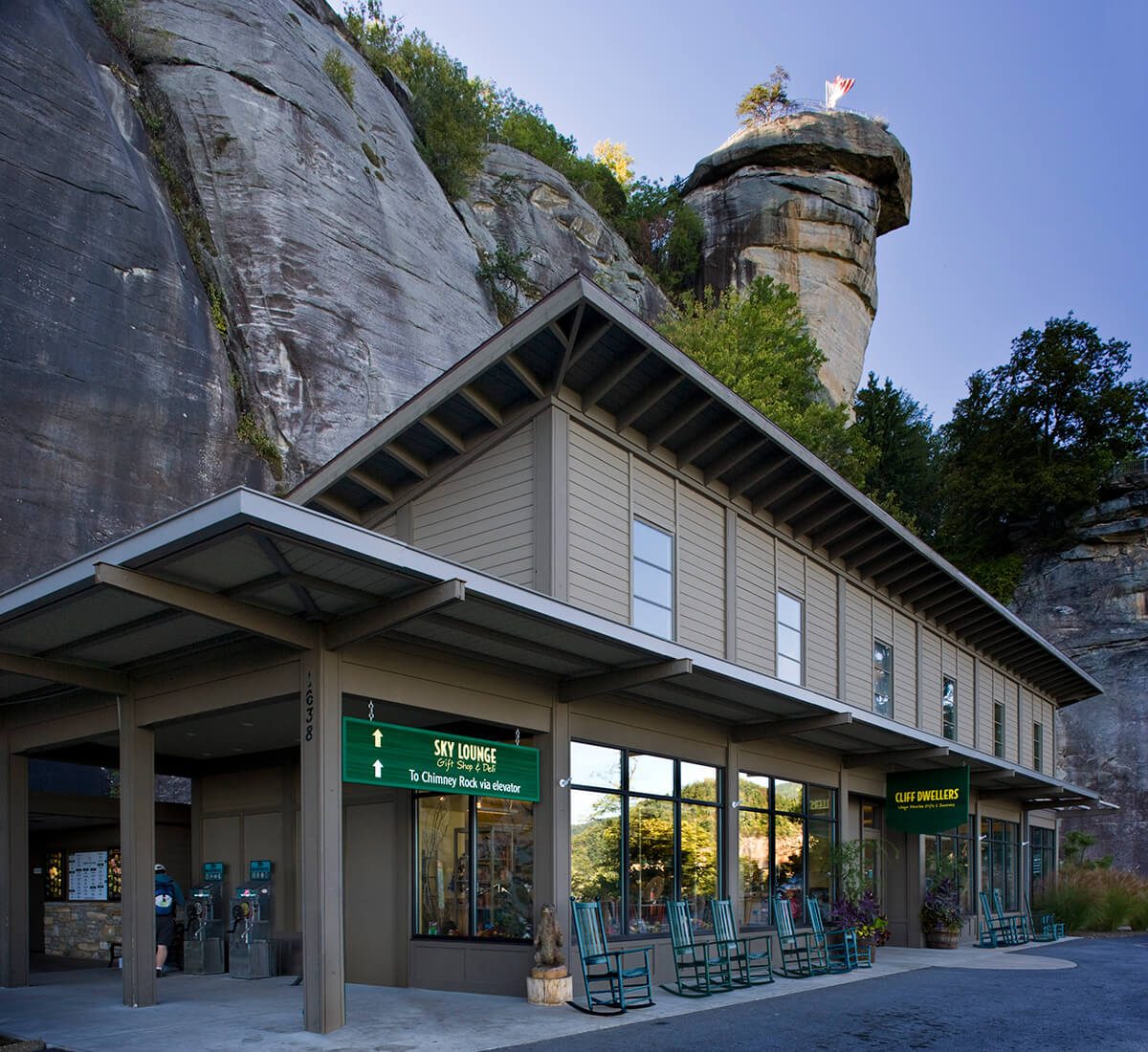 Chimney Rock State Park is a famous attraction in WNC. In 2003, our studio was commissioned to design a new office and retail center. The center, called Cliff Dwellers, is named after an old inn that once stood on the mountain many years ago. The new building sits at the base of the "chimney" and acts as a gateway for the park. The building provides a sheltered gathering spot for those ascending the elevator to the top of the rock. It also holds a gift shop and restrooms on the first floor and the upper level contains offices for park personnel.
2005: The Ramble Preview Center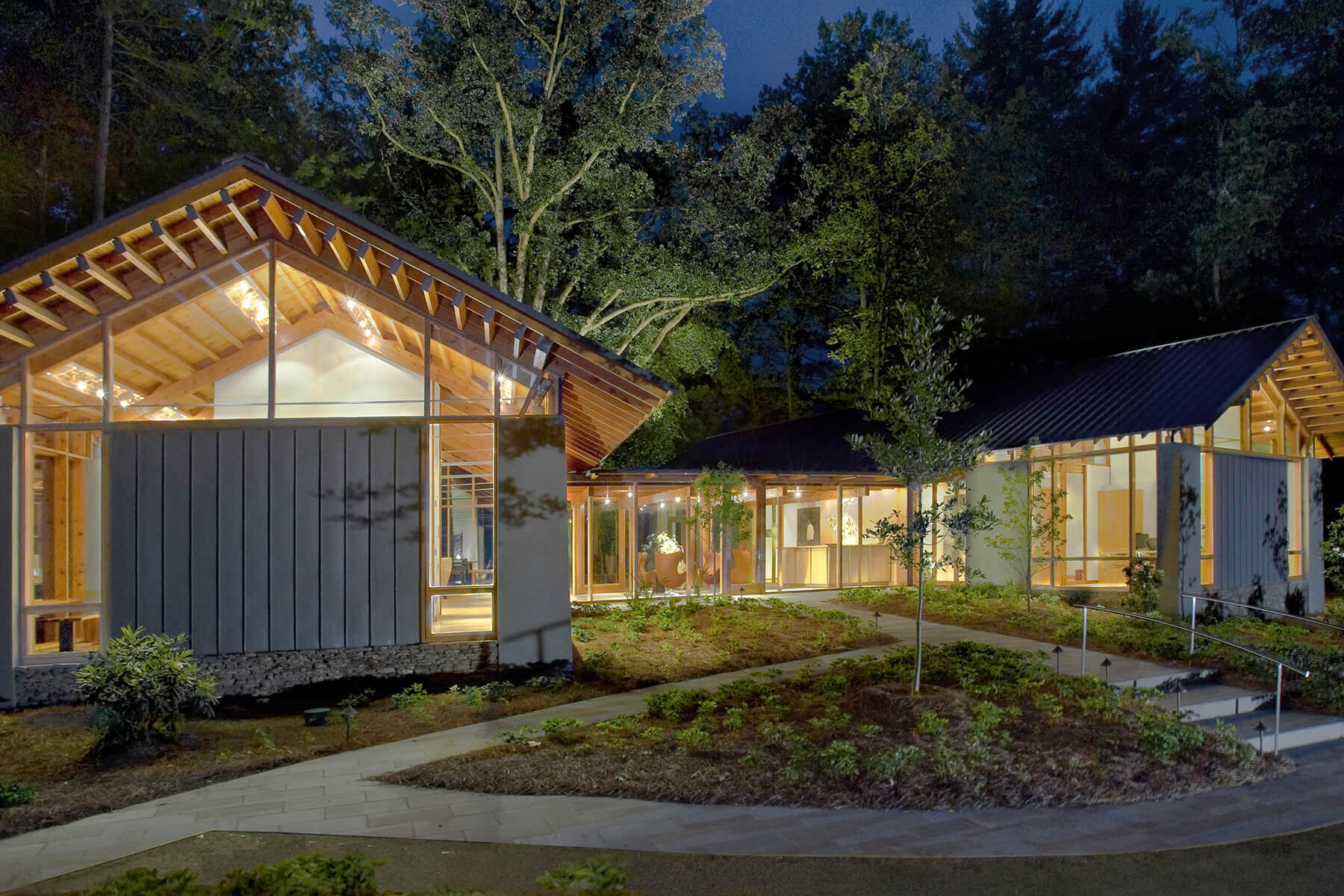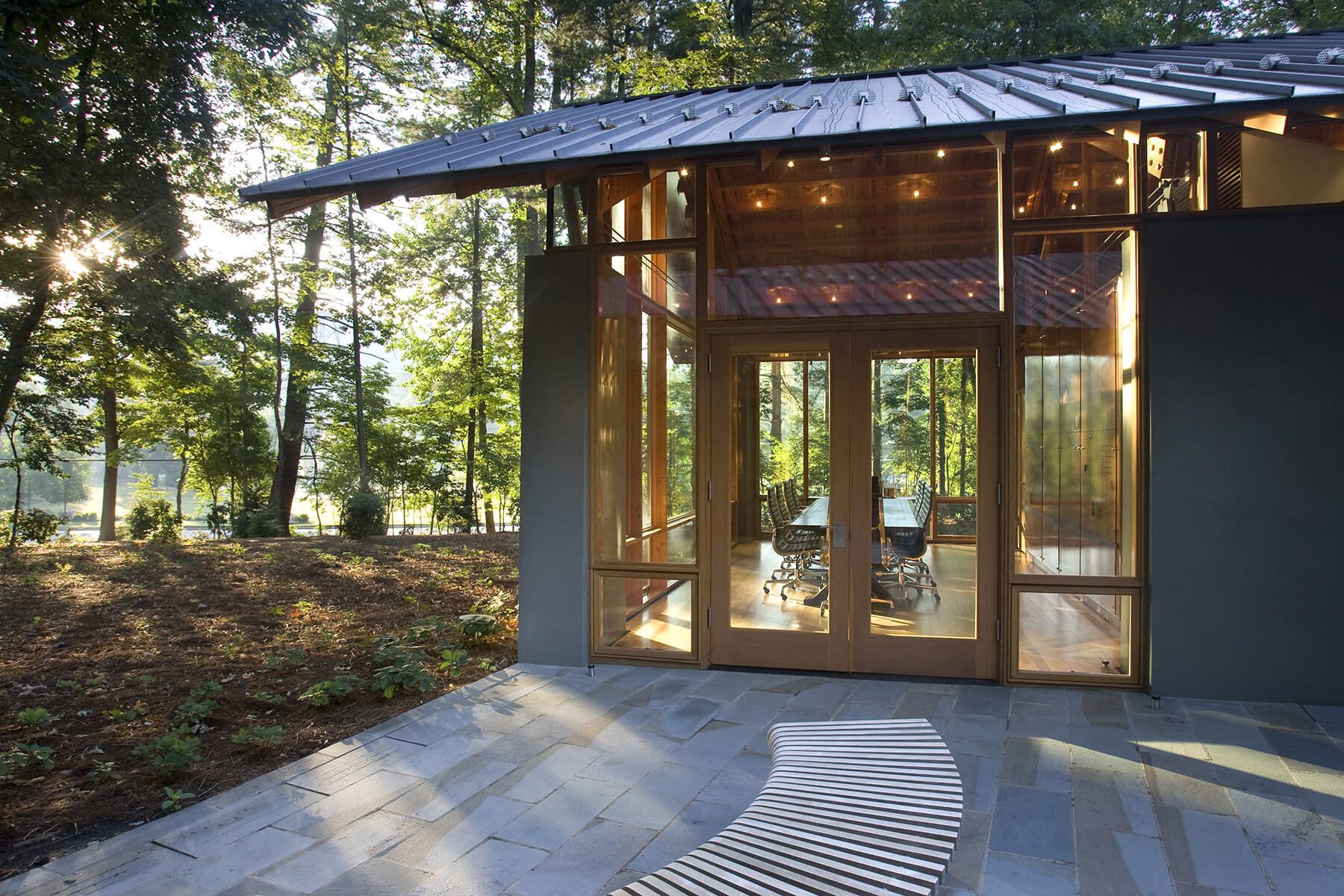 The Preview Center is a welcome center, residential sales center and community gathering facility at The Ramble in Biltmore Forest. The Ramble is a residential community that upholds the style and sustainable values of Olmsted design of the Biltmore Estate and Biltmore Forest. The Preview Center is sited on the crest of a small hill and designed to visually connect the occupants with its beautiful surroundings.
This project was designed in association with Cutler Anderson Architects in Seattle, Washington and received an AIA NC Honor Award in 2008. You can see more of this project at our site here.
2012: Chestnut Restaurant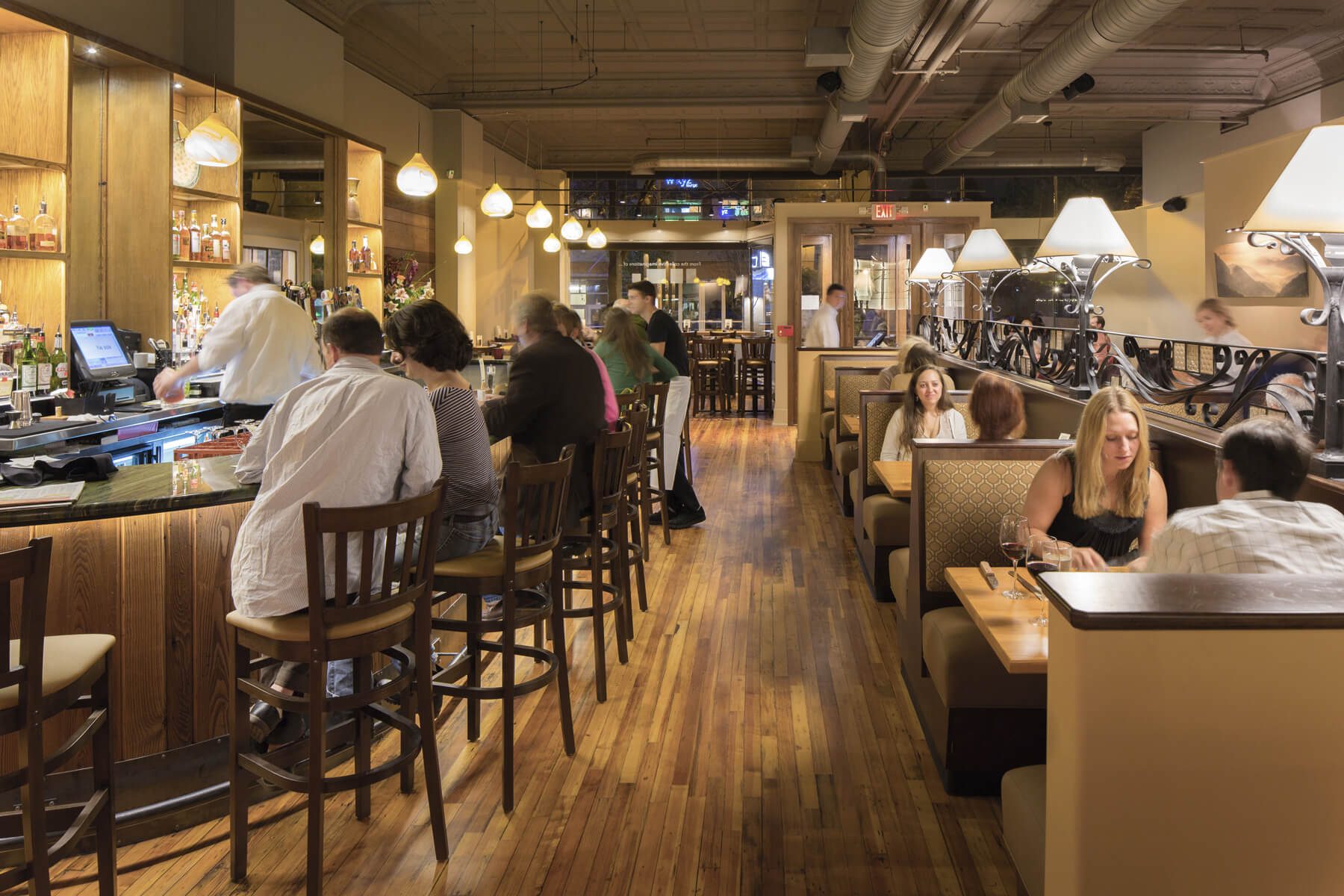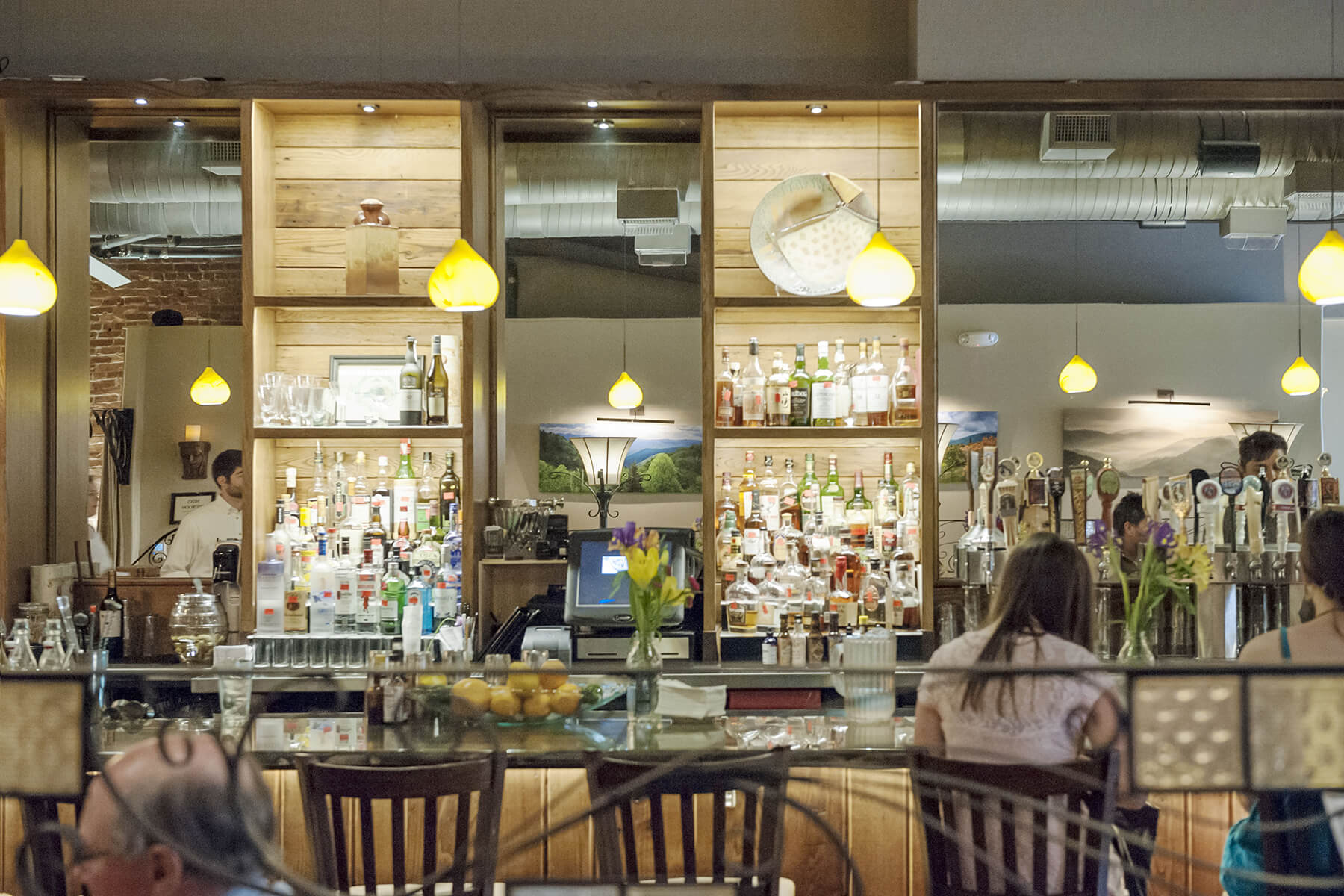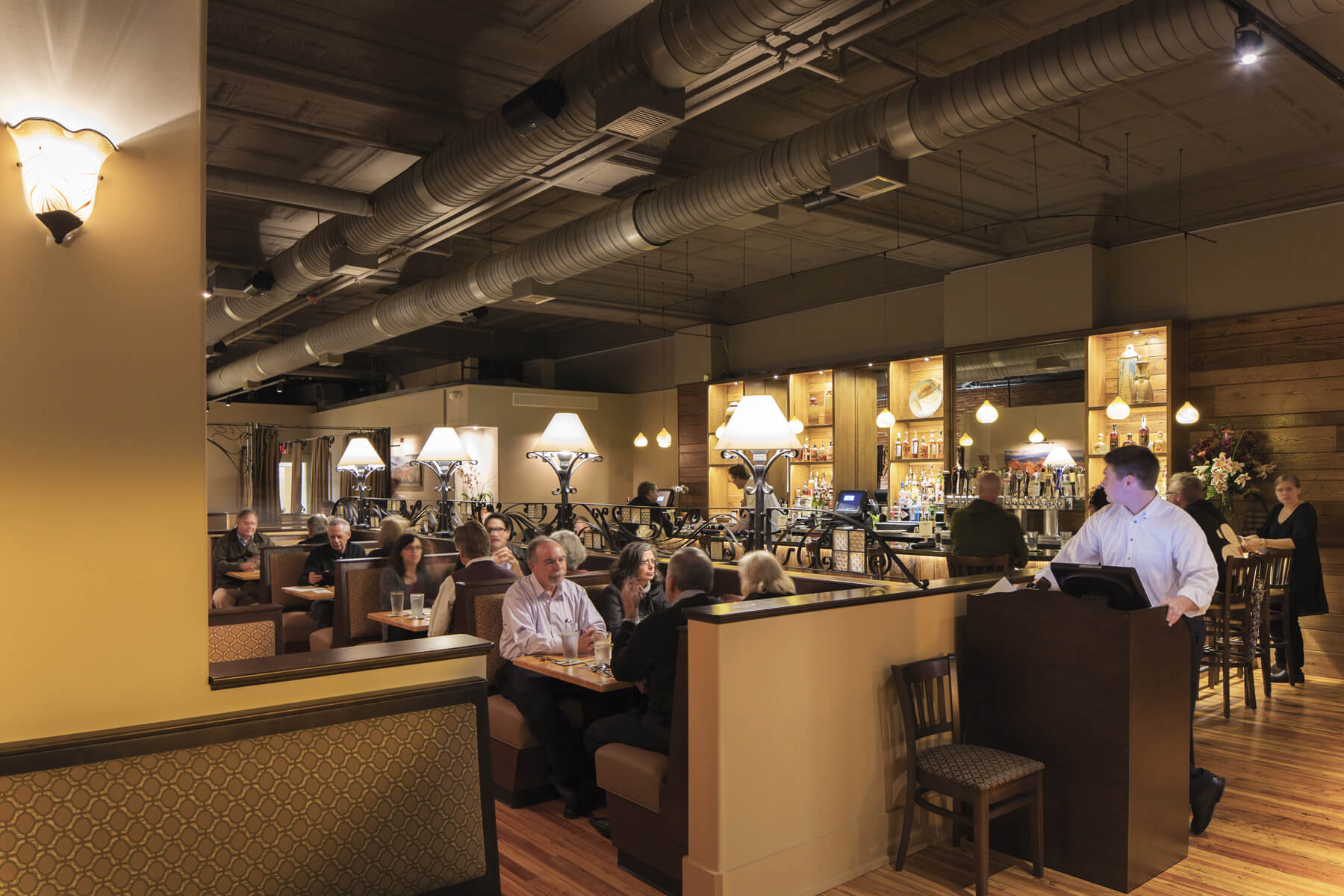 The owners of the popular Biltmore Village restaurant Corner Kitchen decided to renovate a storefront restaurant in downtown Asheville. The new Chestnut Restaurant and Bar wanted a comfortable atmosphere that matched their high-quality food without feeling pretentious. The main design challenge: how to make the long, dark, and narrow space feel like a warm and activated neighborhood spot.
To create an inviting entry sequence, the design team chose to define a series of intimate gathering areas: the bar, which has chestnut paneling and subtle backlighting, comfortable booths throughout, the large "Chef's table" at the storefront window, and a reserved seating area in the rear. The restaurant design use space planning, acoustics, and a warm interior palette to create an atmosphere of casual elegance.
You can see more of this project at our site here.
2015: ENO Headquarters Renovation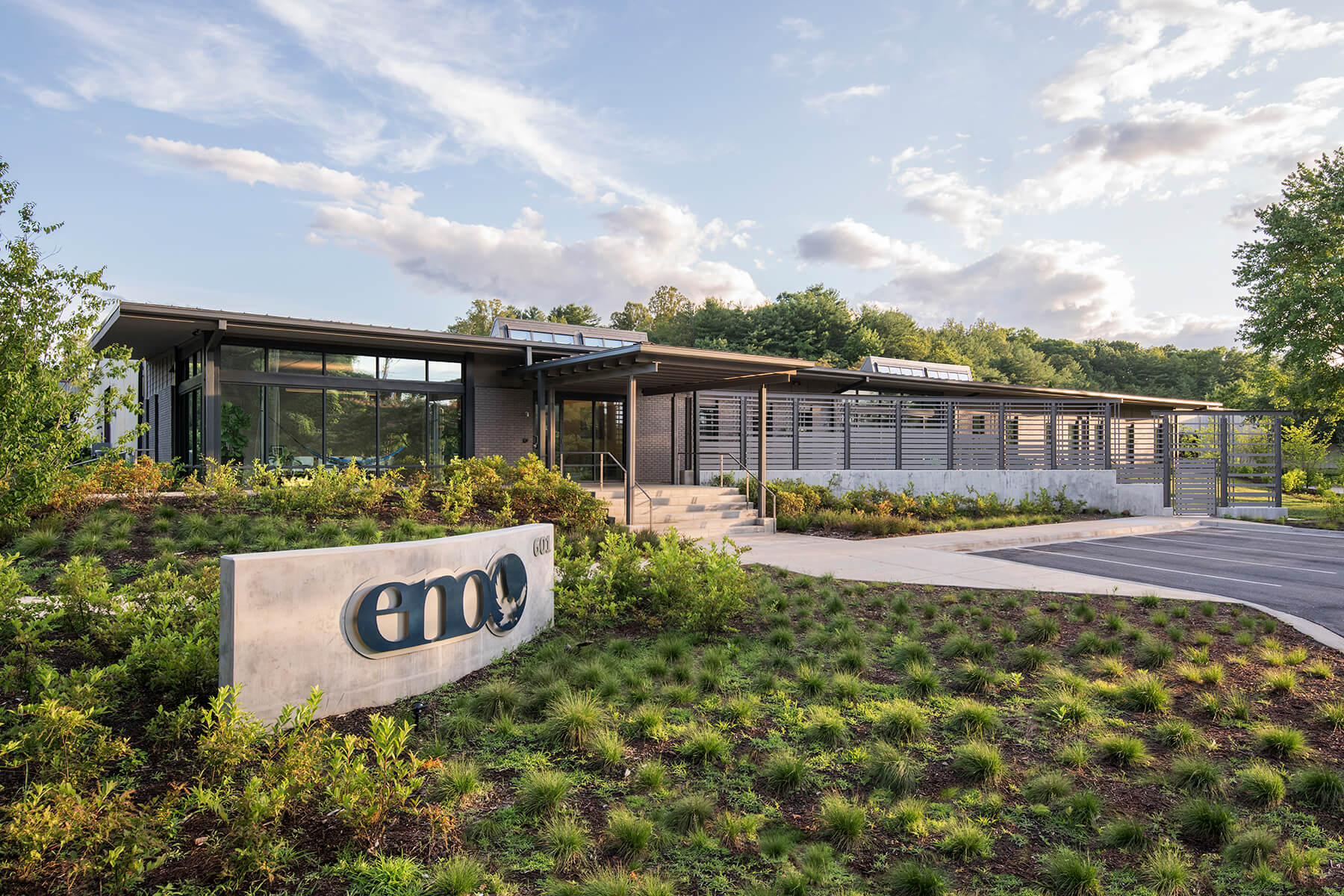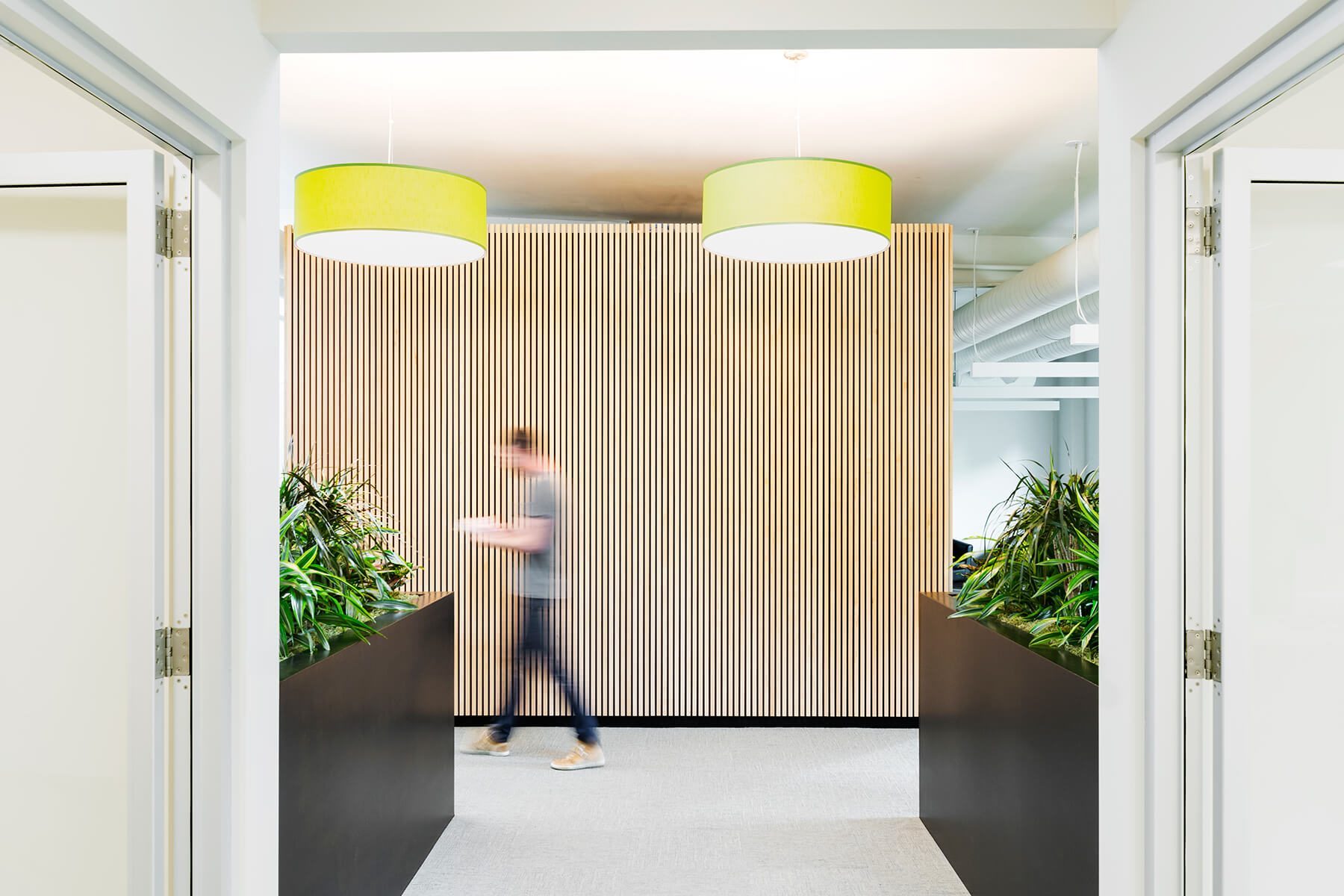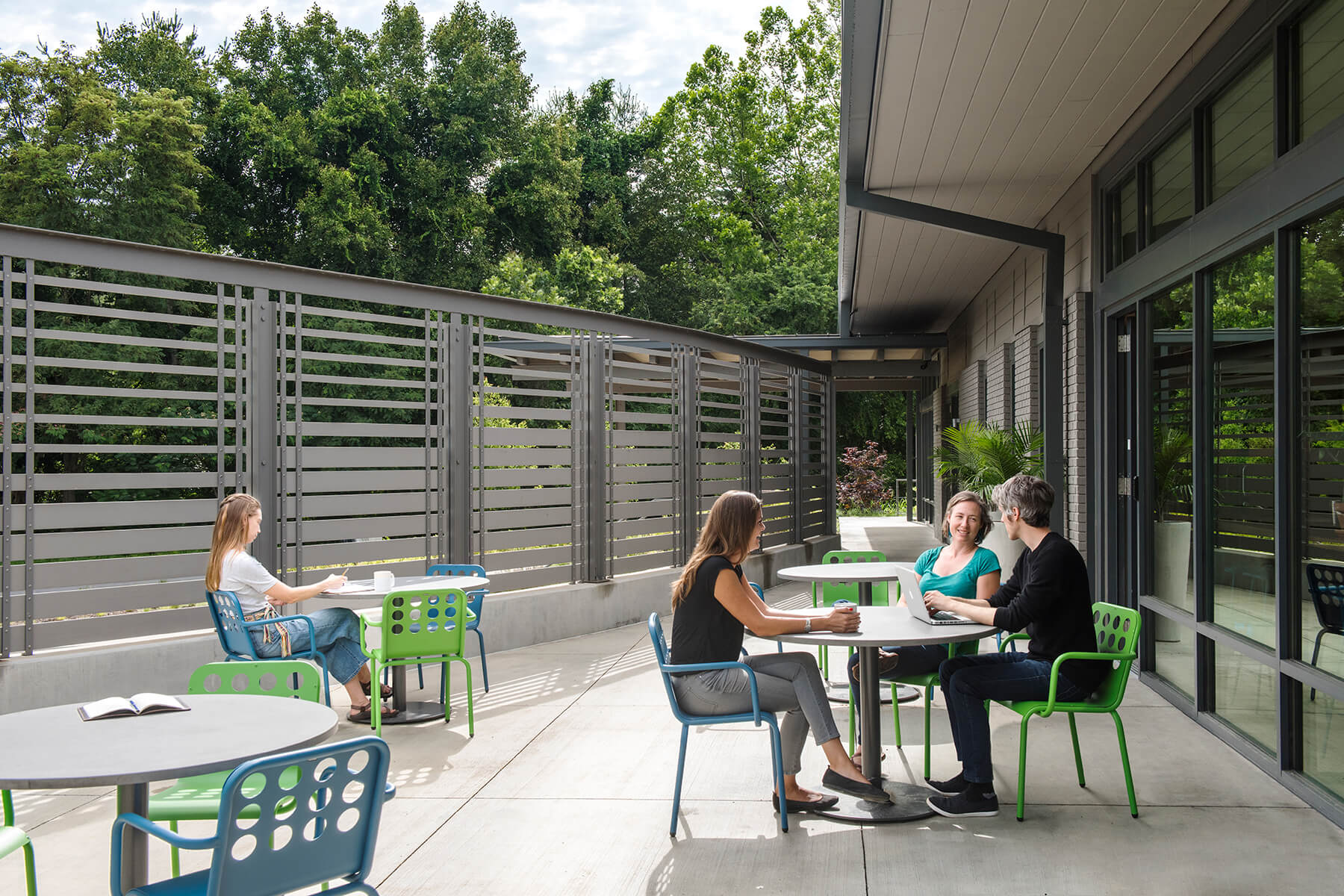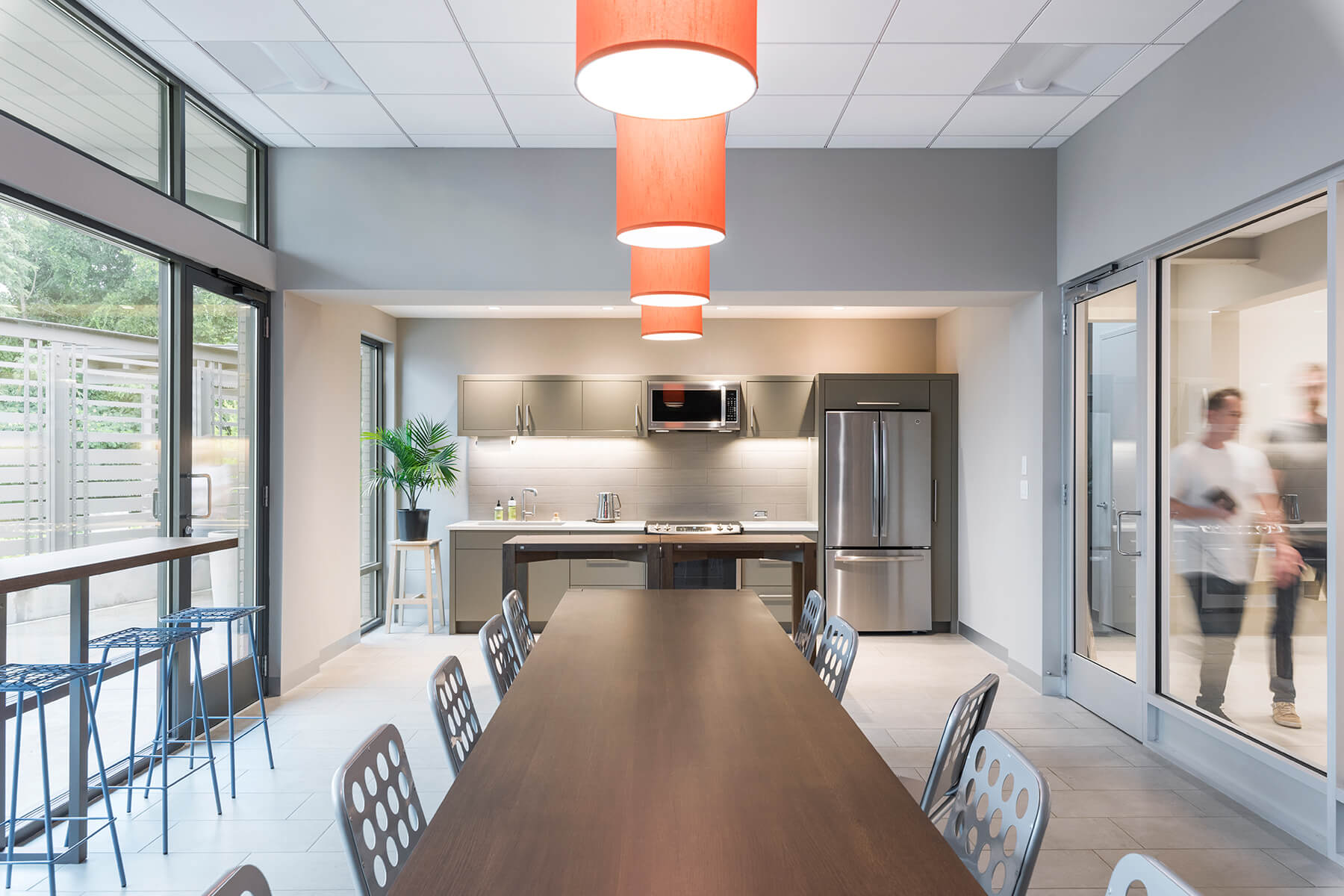 ENO is an Asheville-based outdoor company that challenged our studio to take a dark office building from the 1970s and transform the space into a day-lit, modern office. The space needed to enhance creativity, collaboration and productivity while also conveying a strong connection to the outdoors. Stripping the building down to its bones allowed us to give ENO the office they were envisioning – a functional and beautiful space that embodies professionalism, fun, and a sense of calm.
You can see more of this project here.
We look forward to seeing the next generation of commercial projects in our community. Stay tuned for more posts about our past projects.