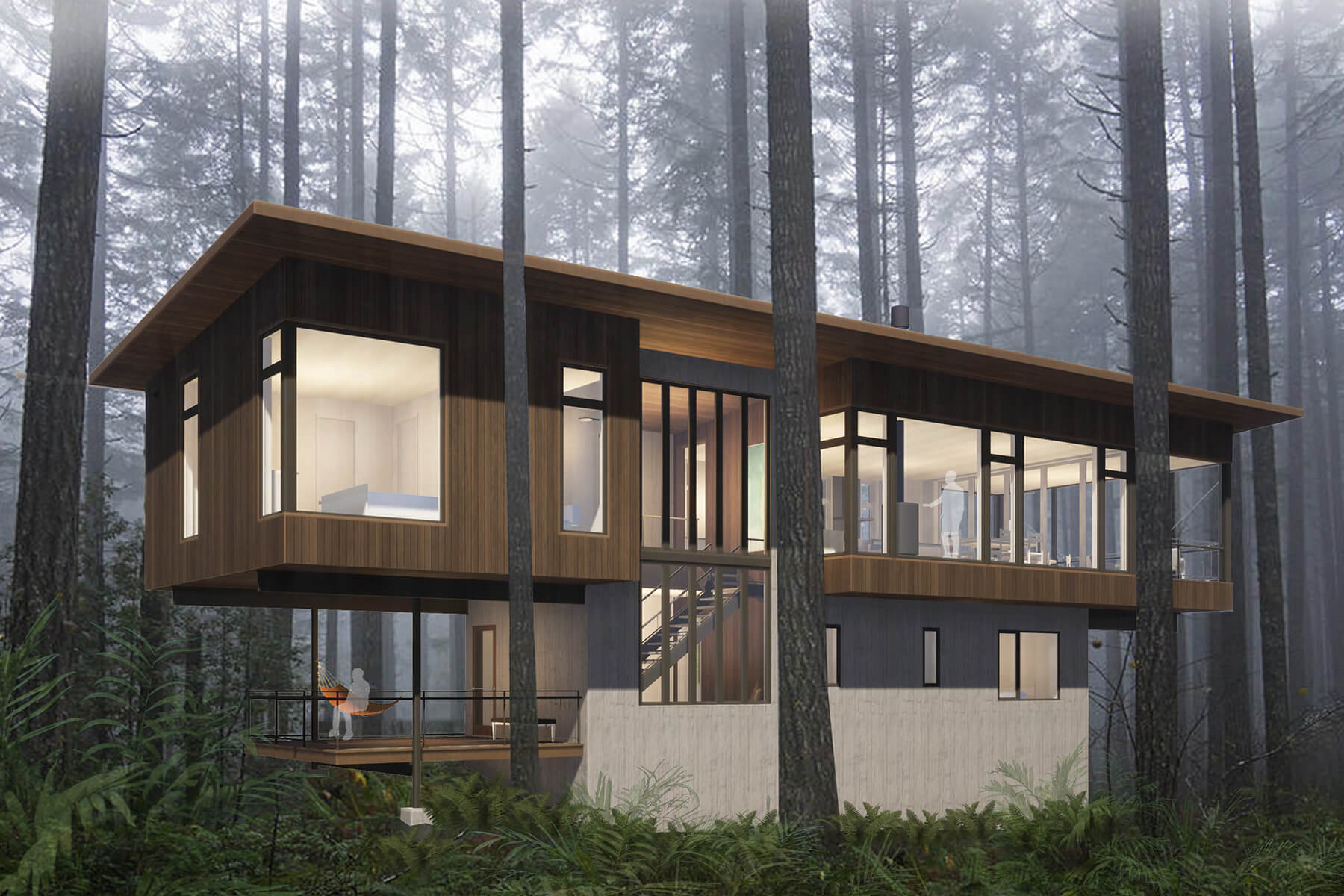 Modern Cabin among the Red Spruces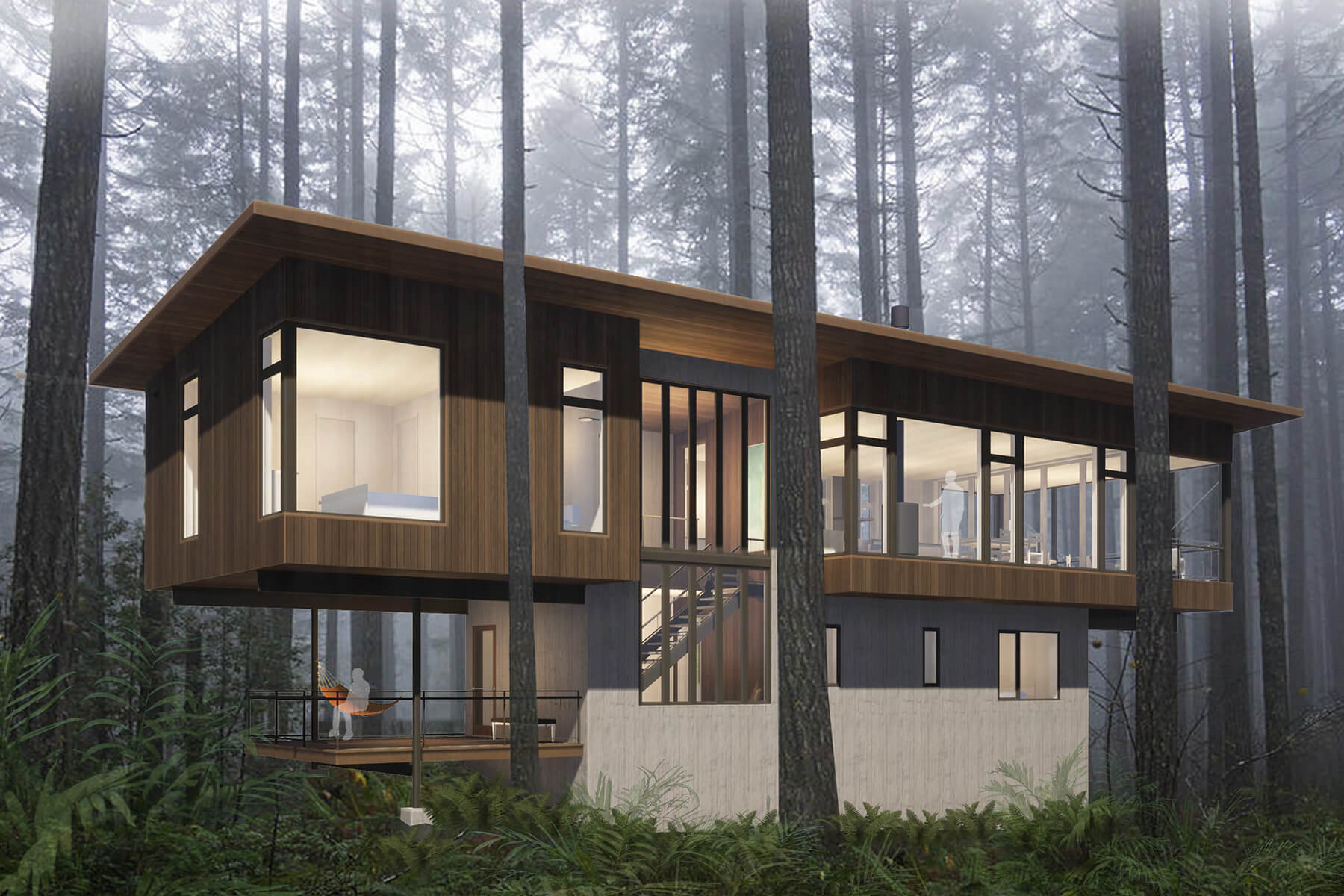 Our client, an avid outdoorsman and environmentalist, came to us with a unique piece of land in the southern Appalachian Mountains. Our shared vision for this modern cabin design was to minimize the impact on this fragile ecosystem. The building site is within a dense red spruce forest at 5,700 feet elevation. The evergreen forest and high elevation create a micro climate and habitat that supports rare species of flora and fauna.
The design concept began with concealing the visual impact of the cabin as much as possible. We placed the cabin downhill, away from the parking area and preserved a 40' wide portion of the forest to help screen the building. A pedestrian bridge crosses the forest and provides a physical and emotional transition, further separating the cabin from civilization.
The exterior palette emulates the colors of the red spruce forest. Two cantilevered forms are clad in vertical cedar siding that reinforce the lines of the surrounding trees. A dark pine tar stain complements the tone of the tree bark, repels insects, and prevents moisture penetration. The base and central connector of the cabin are finished with vertical board formed cement.
A key aspect of building responsibly on a sensitive landscape is to work with a team of experts that understand the land. Environmental consultants and an arborist helped us develop a site concept that reduces the cabin's impact on the land during the construction process and after. The strategy includes an integrated stormwater system, reduced building footprint, tree and soil preservation, and a forest management plan.
Each decision through our process prioritizes the preservation of the existing ecosystems of the site. With thoughtful design, a home can provide a comfortable retreat that also supports a lifestyle and daily experiences that foster a meaningful relationship to the surrounding land.