Three Samsel Projects Receive AIA Asheville Awards
We are excited to announce three Samsel Architects projects received a 2022 AIA Asheville Award during their annual Design Awards ceremony on the evening of May 12. Our historic renovation at 52 Broadway won the Historic Preservation Citation Award, the Camp Campos project won a Residential Honor Award and The Lookout won a 2022 Student's Choice Award. Find out more about the project below. We appreciate AIA Asheville for the awards as well as the project team for each winner.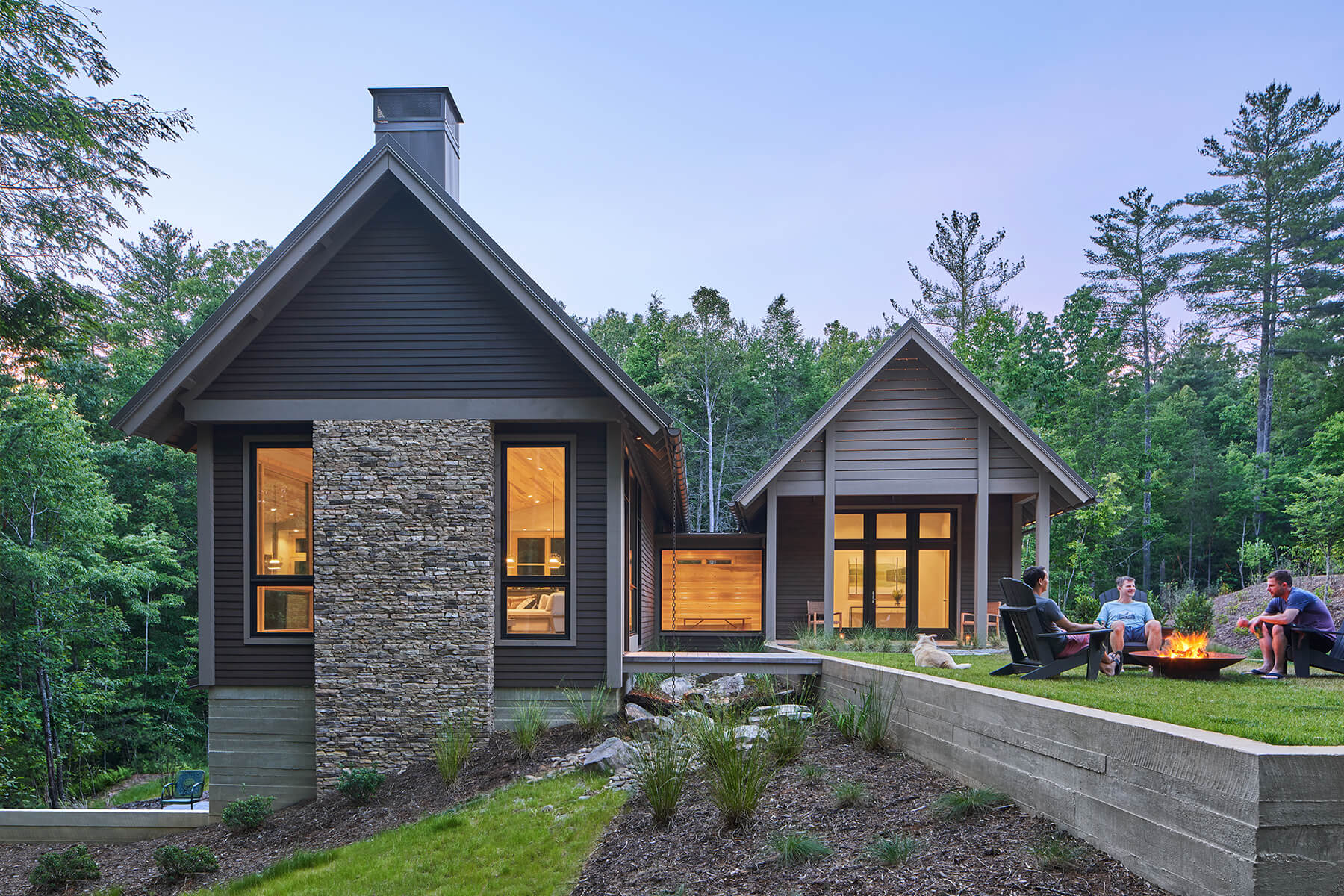 Residential Honor Award – Camp Campos
This home celebrates connection to family, place and nature. With busy lives working in medicine and raising two young daughters, the owners wanted a place to unwind. The design of the house takes cues from historic vernacular architecture to create a modern home that still feels timeless and rooted to place. The layout is a compact and practical dual-cabin concept. The two sides are joined by a low connector, which delineates the public/private and daytime/nighttime dynamics.
See more of this project here.
Historic Preservation Citation Award – 52 Broadway
This four-story brick building has long been part of the downtown Asheville landscape since it was built in the 1920s. It has served many purposes over the years but with new ownership at the helm, this adaptive reuse project ensured the building would endure for another one hundred years. It is now home to a premier art gallery on the first two floors and extended-stay hotel above. After a thorough renovation, the building's long-term viability has been renewed and transformed into a new space downtown for art and living.
See more of this project here.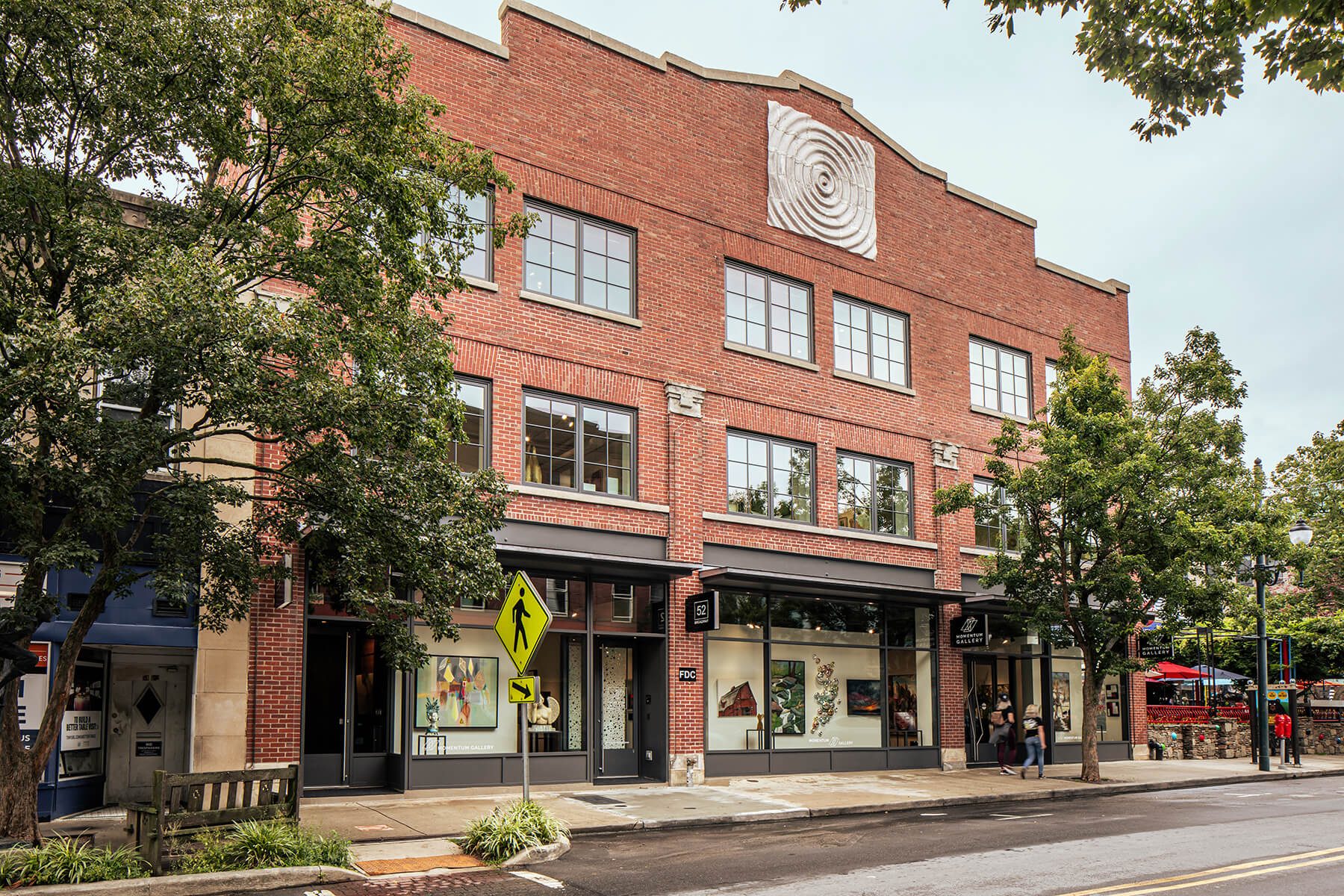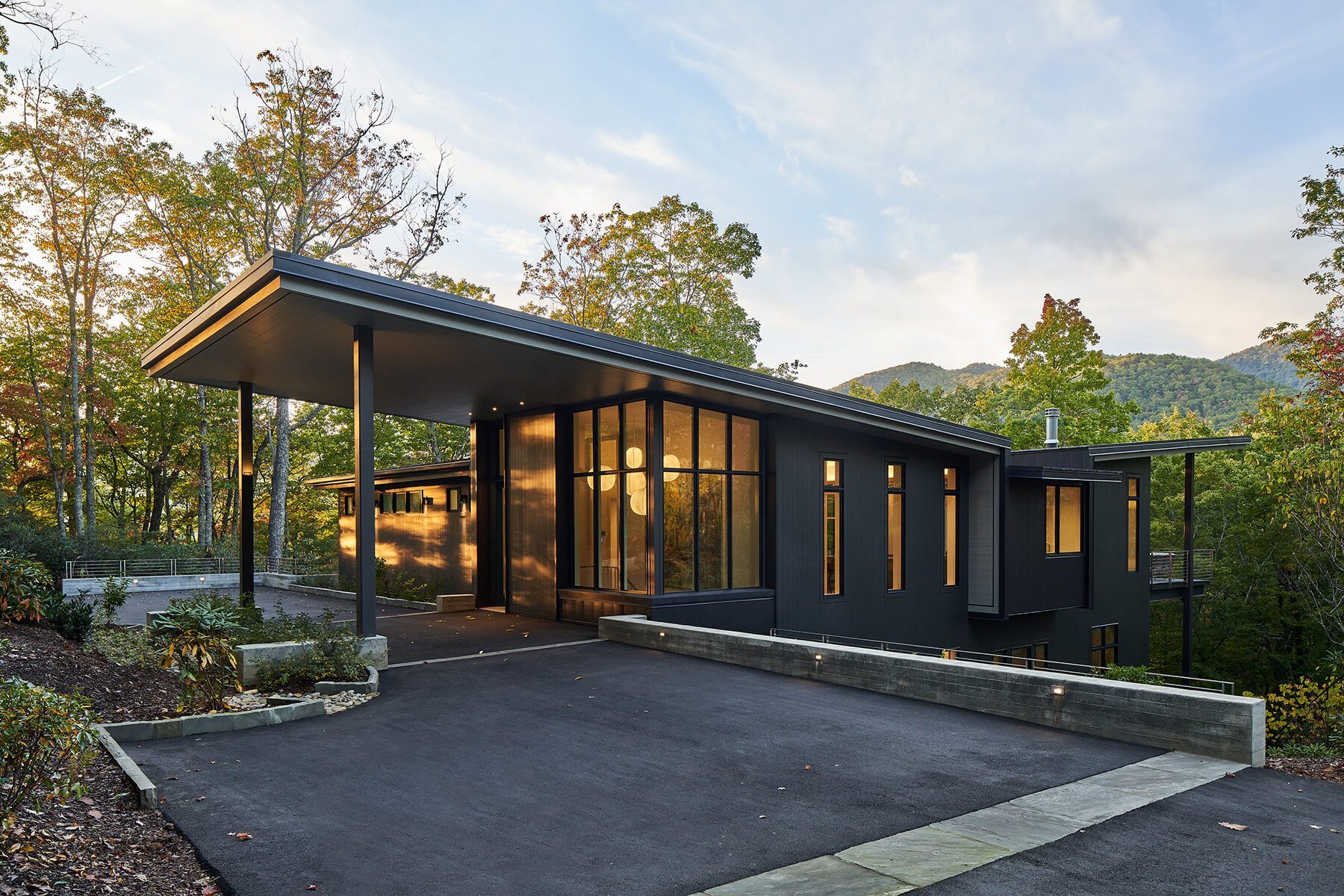 Student's Choice Award Winner – The Lookout
Discreetly tucked among the trees, this modern treehouse-like hideaway exists to serve as a family home for the generations. The guiding design principle was to create a house that feels hidden and private while still providing a strong connection between the inside and out. With a combination of open living spaces and separated bedrooms on both levels, this home has the ability to feel comfortable no matter if it's accommodating just the owners or a full house.
See more of this project here.