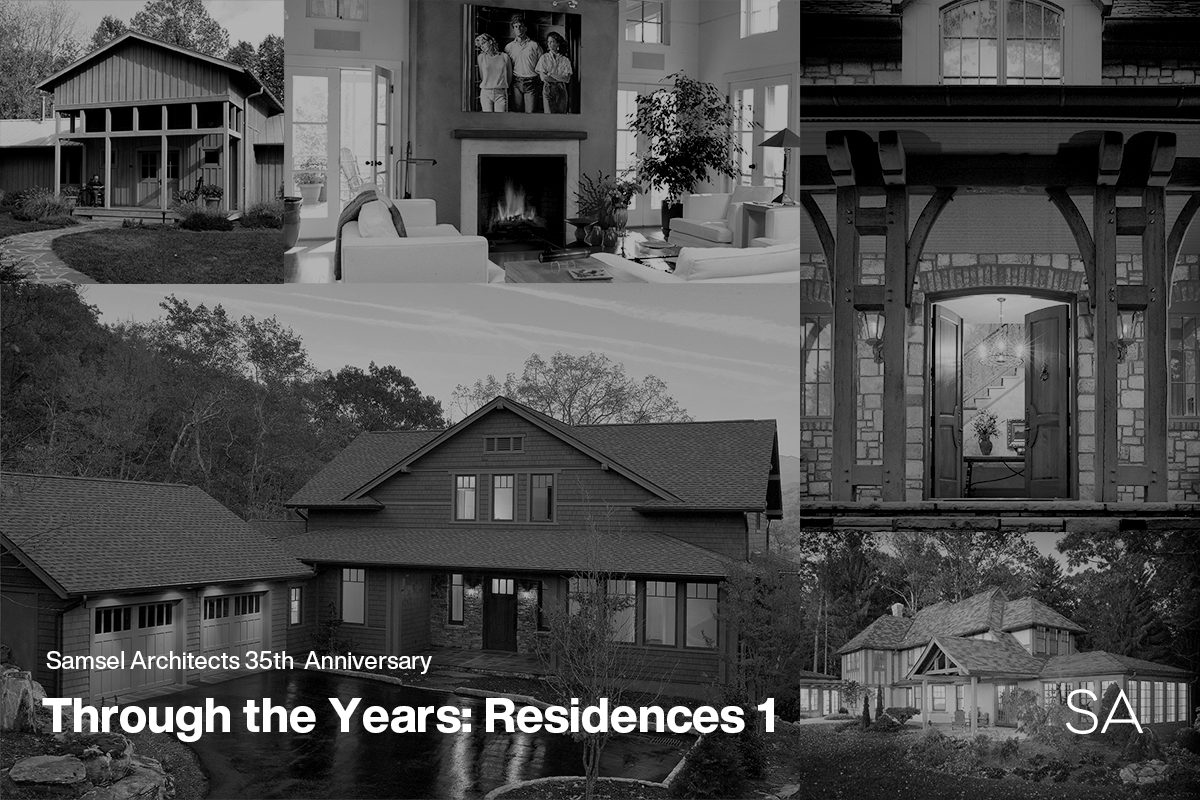 Through the Years: Residential Projects 1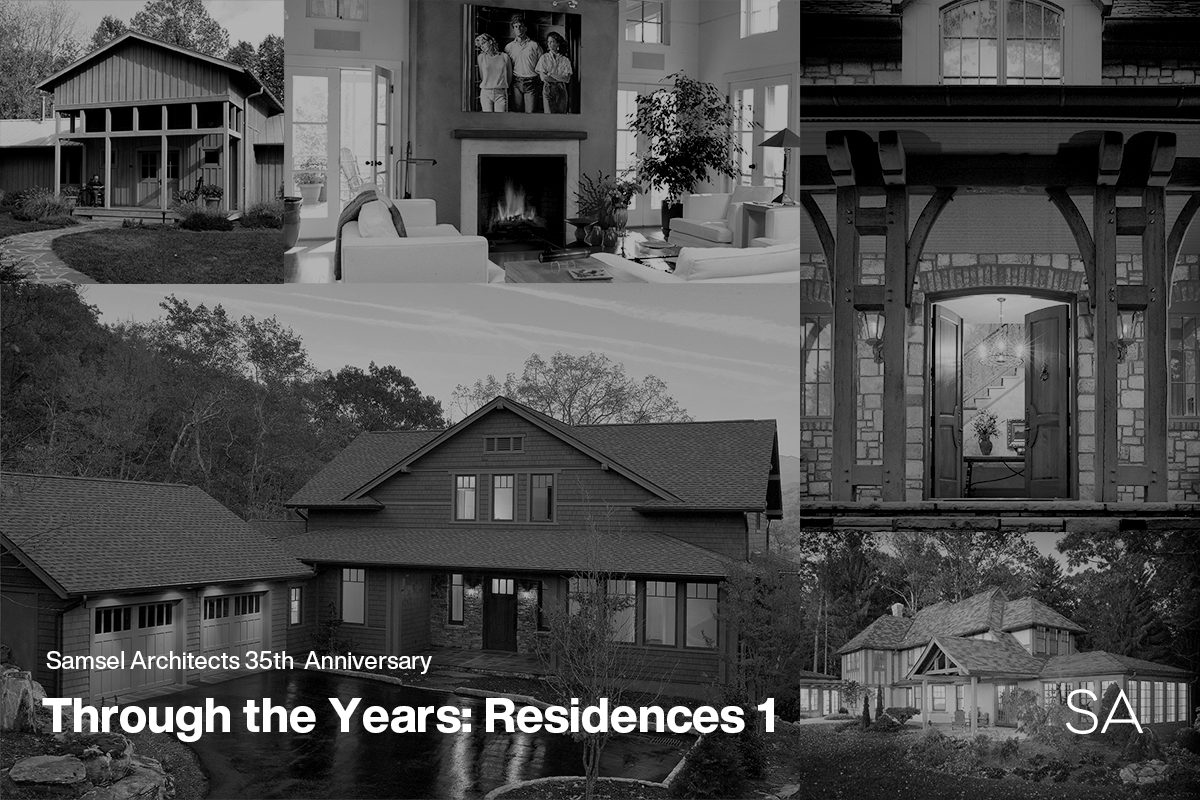 2020 marks thirty-five years for our firm and we have decades of past work that won't fit on our website. So, this summer, we are digging through our archives and looking back at the evolution of our work since opening our doors in 1985. Today we take a glimpse at some of our past residential projects.
This home, located in Saluda, NC, offers functional livability and provides a gallery-like backdrop for collectibles and artwork. The exterior features a center gable, board-and-batten siding and a metal roof reference the traditional vernacular of mountain homes. The interiors are more contemporary and the living room has a 16′ barrel vaulted ceiling that creates a voluminous space, but maintains a scale that is comfortably personal. This home was featured in Southern Living Magazine.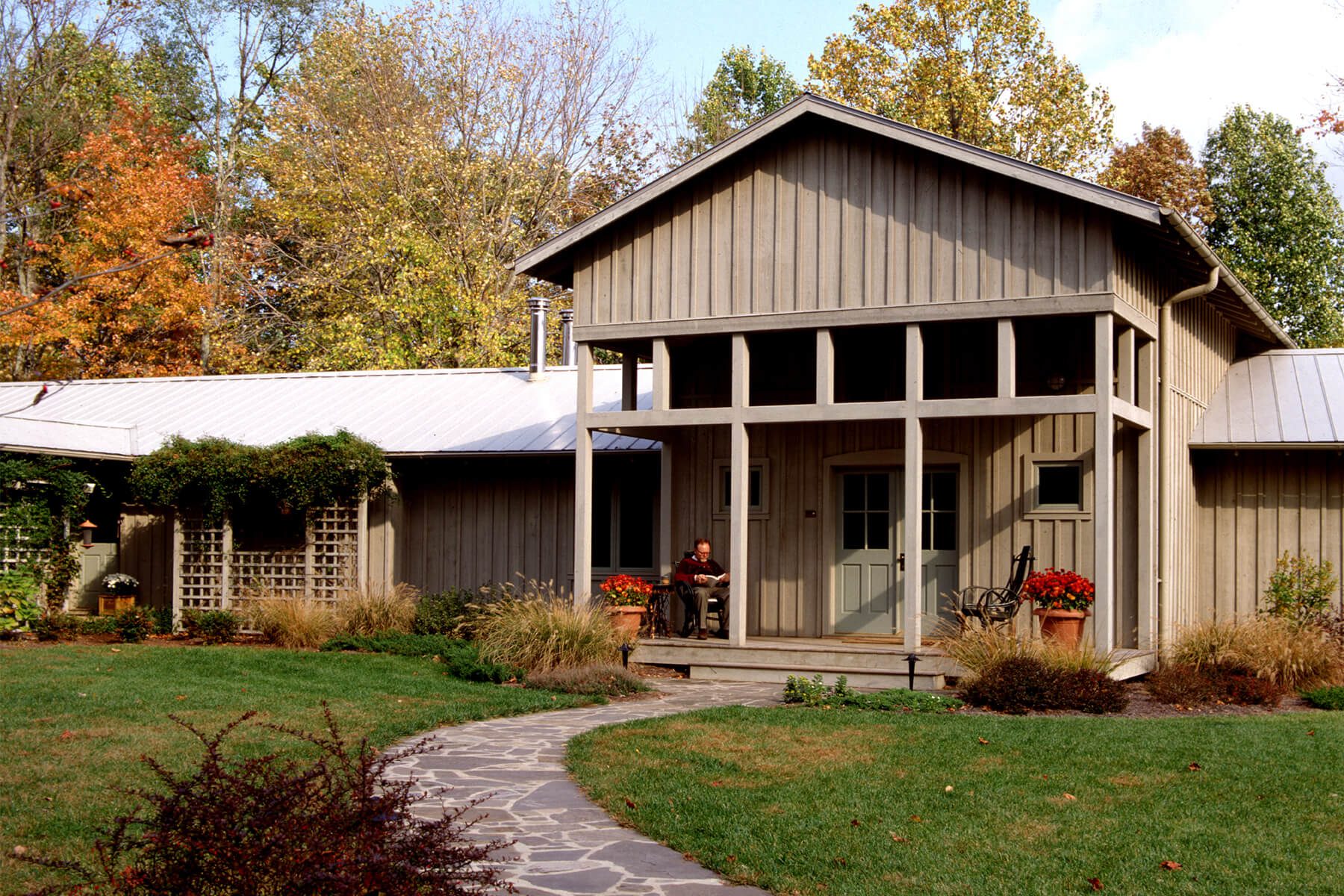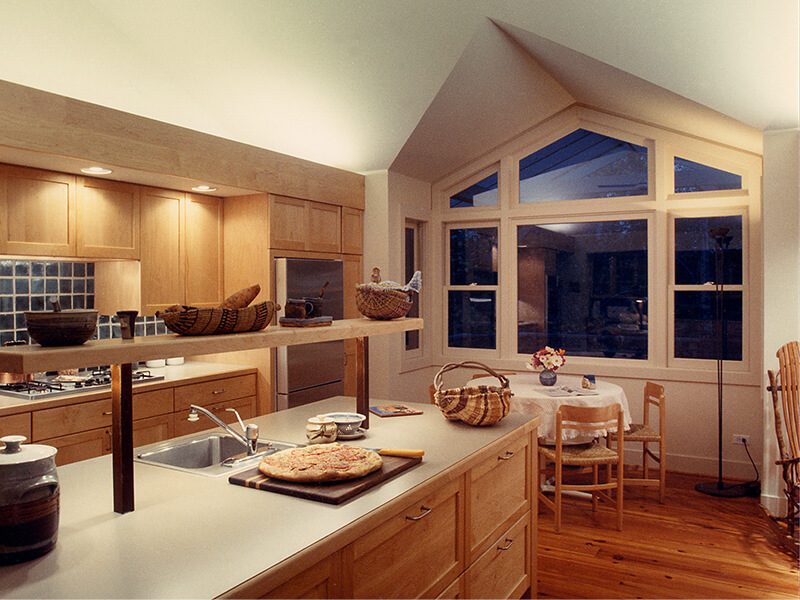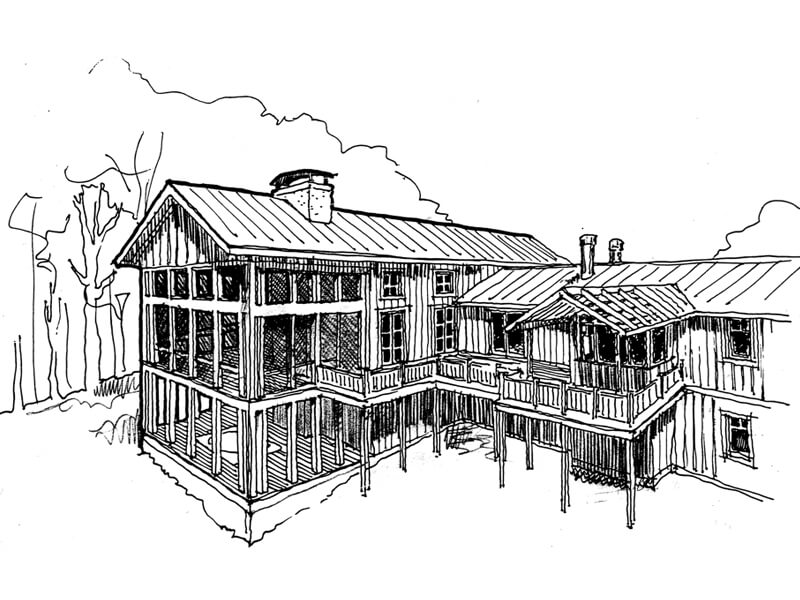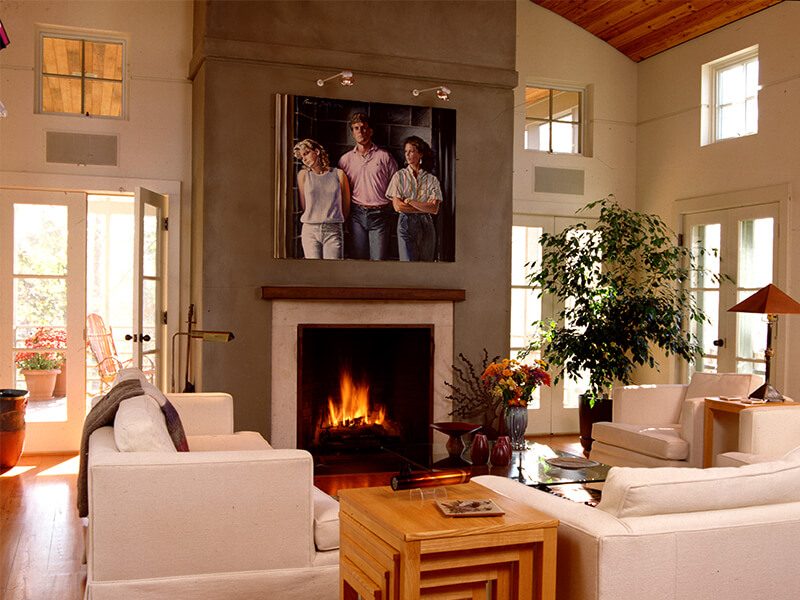 This cottage style home is located in Montreat, NC. The home is built with close side-to side neighbors, so our challenge was to provide the owners with the ample space they desired while maintaining a cozy cottage appearance. We were intentional with the roof lines and massing so that the 4,000 square foot house wouldn't be an overwhelming presence in the neighborhood. The rear of the house provides connection to the outdoors with the primary living spaces via a screened porch and generous deck. Additionally, a semi-recessed upper level balcony provides a tree-top vantage point from both the study and one of the guest bedrooms. This project was featured in Southern Accents magazine.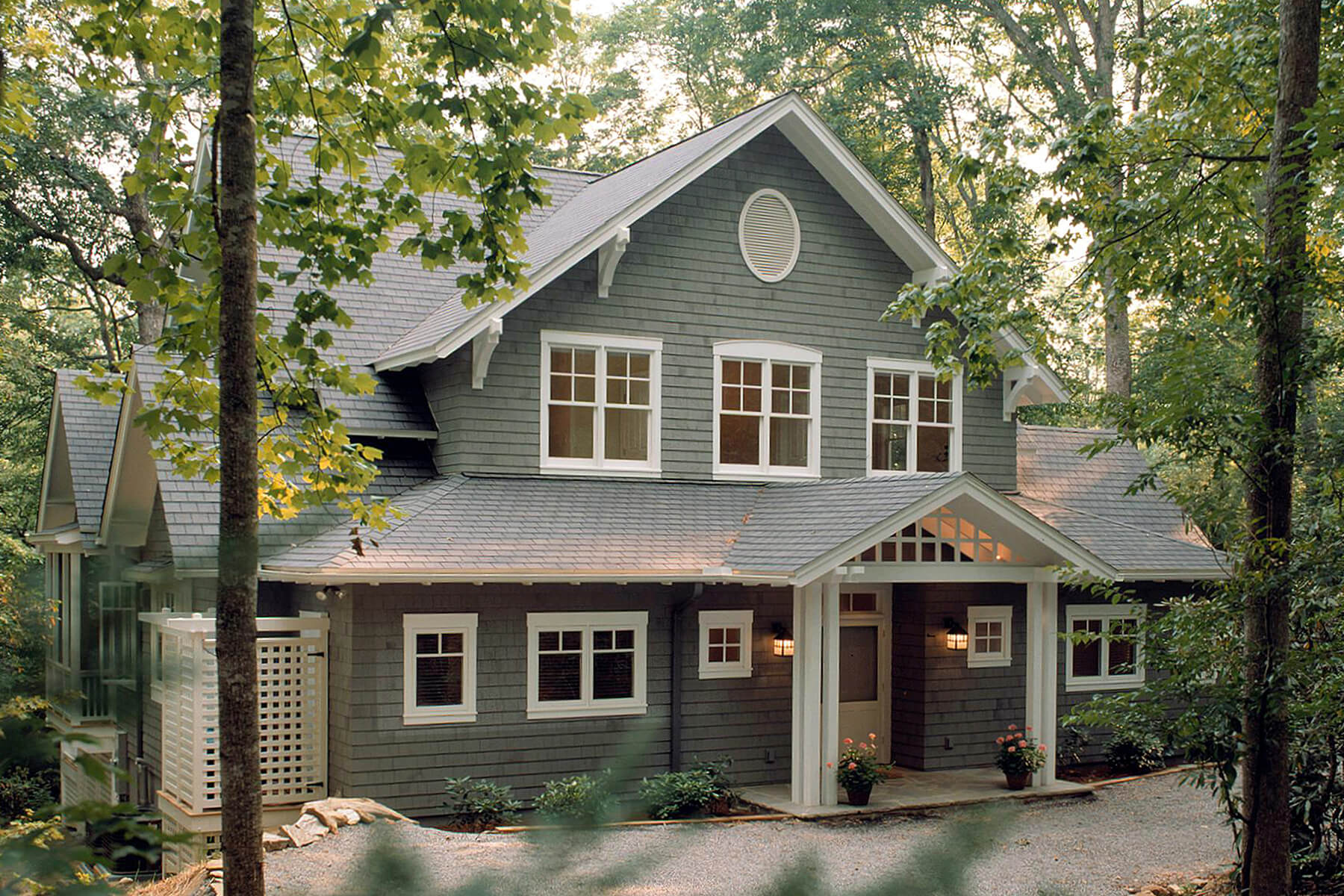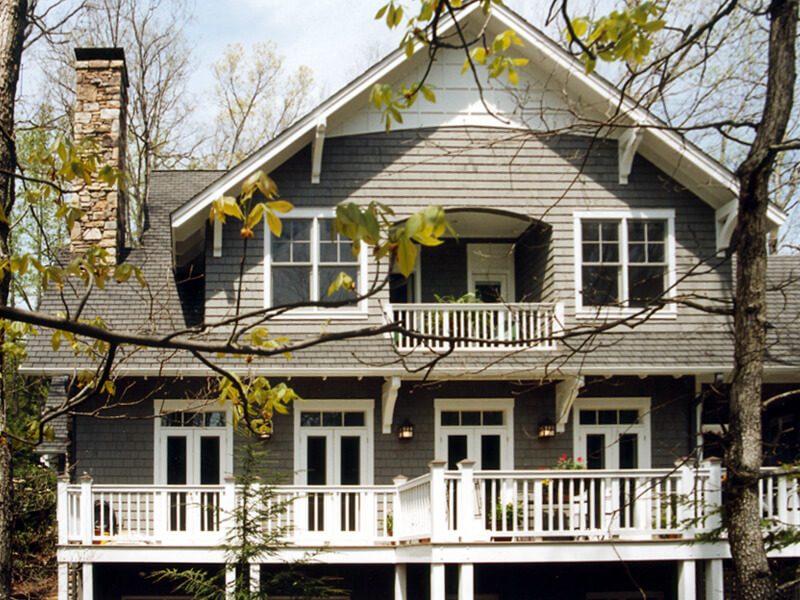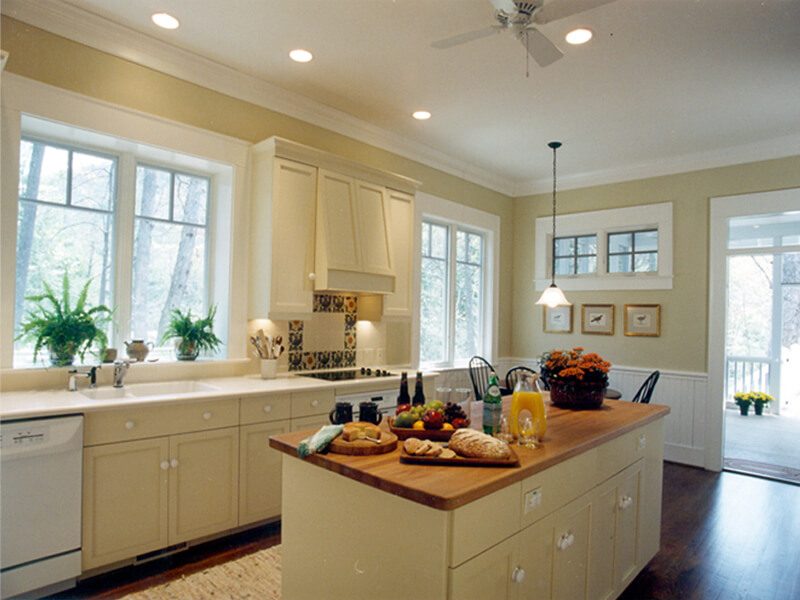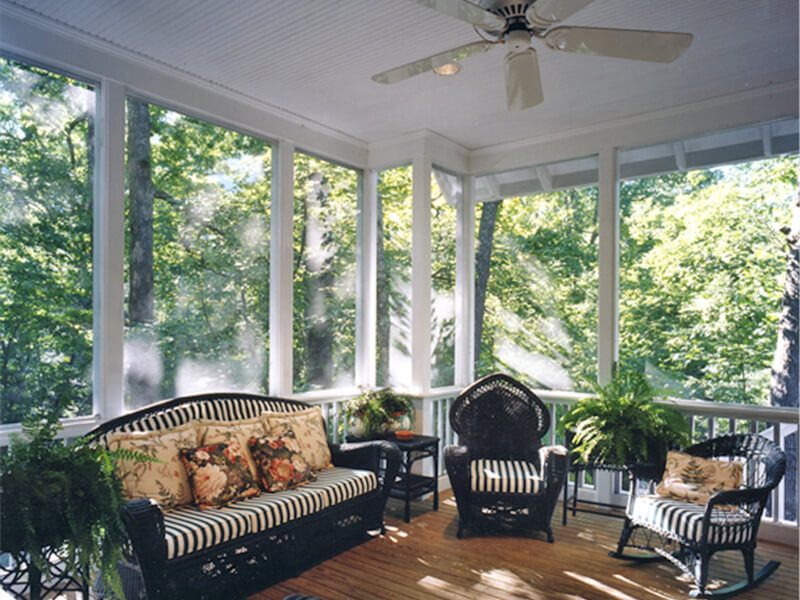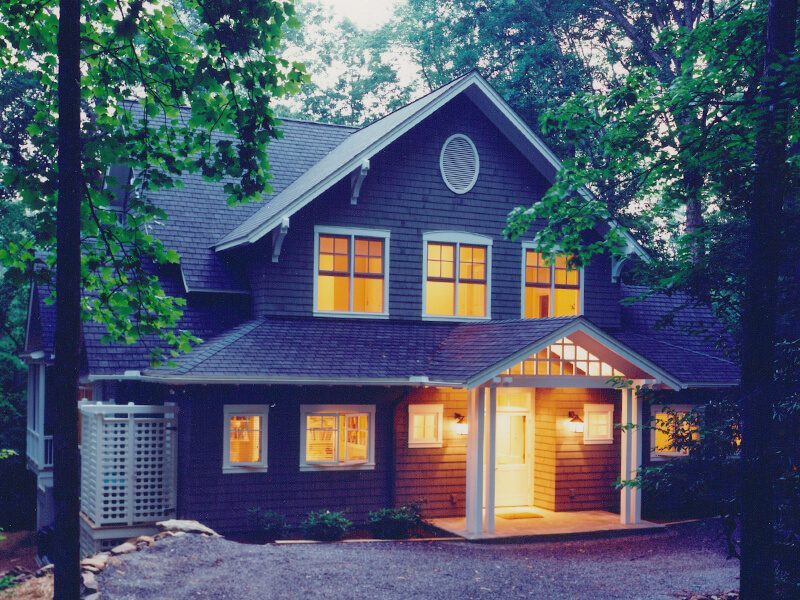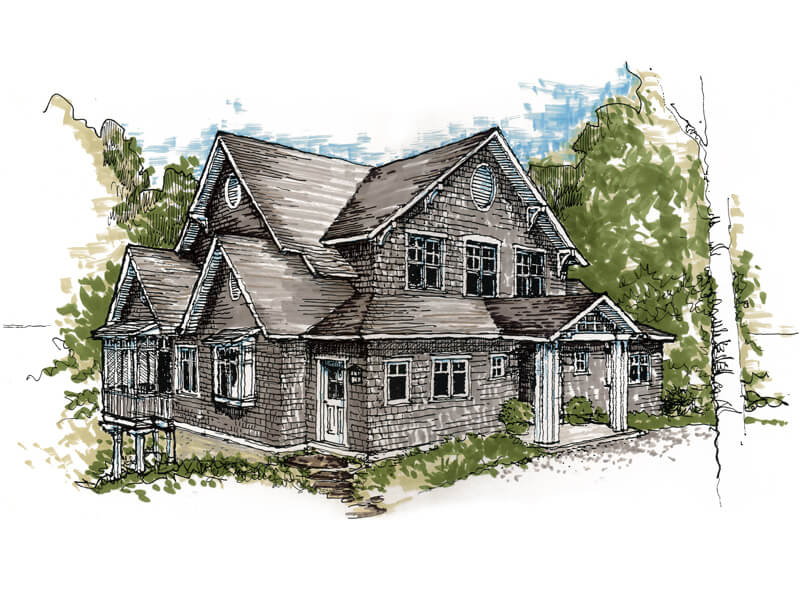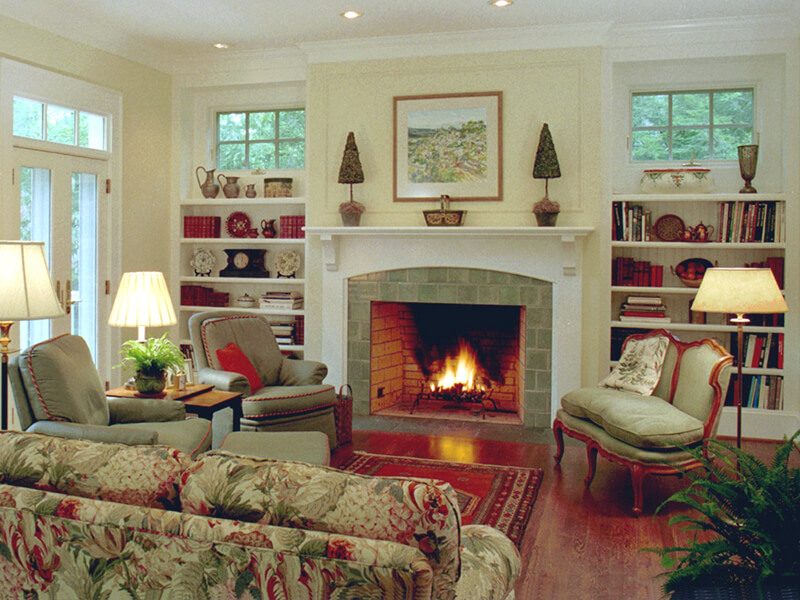 Long time residents of the area, our clients wanted their home to be connected to the local, natural, and cultural environment. The home we designed was inspired by the Arts and Crafts movement, with low pitched roof lines, natural materials and custom built-ins. Located outside Black Mountain, we oriented the home and floor plan to maximize the magnificent mountain views. This home was also featured in the book All New Built-Ins Book by Joanne Bouknight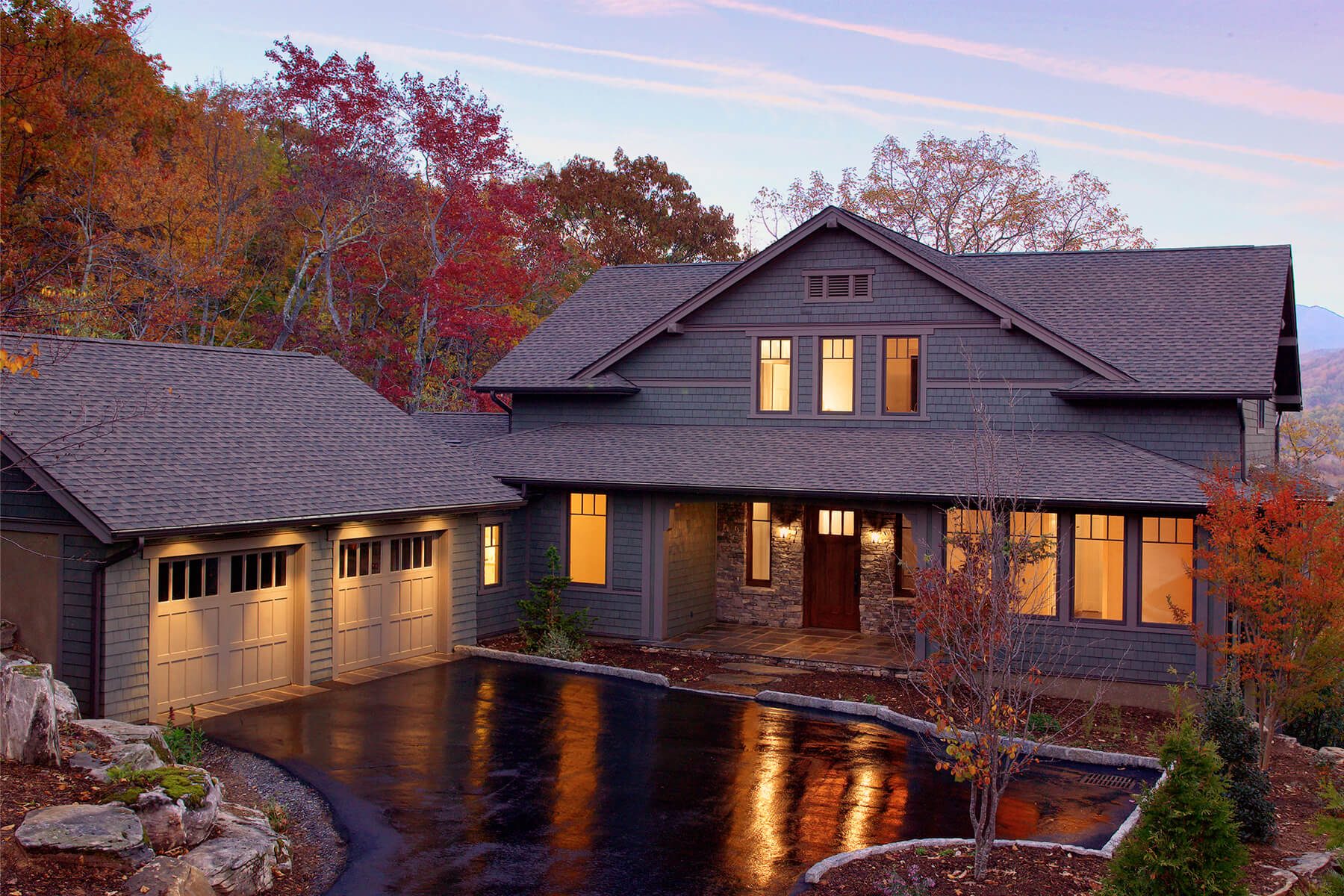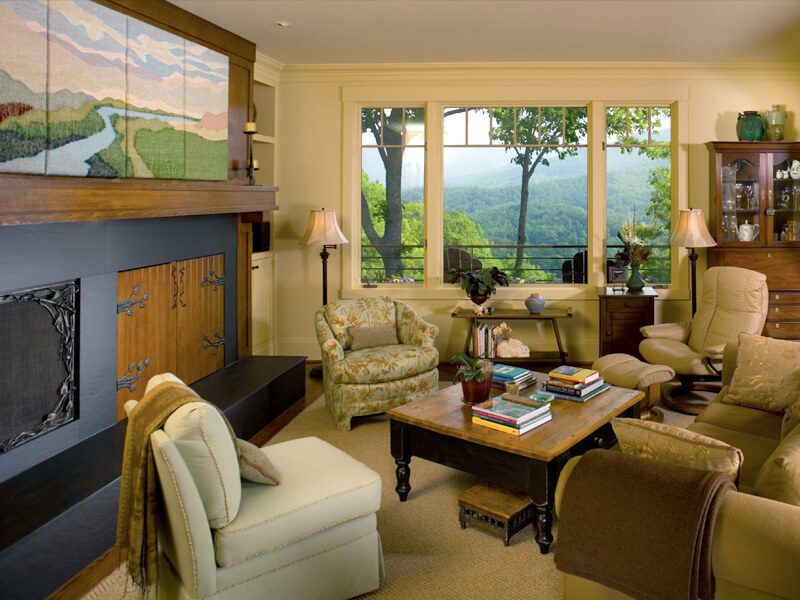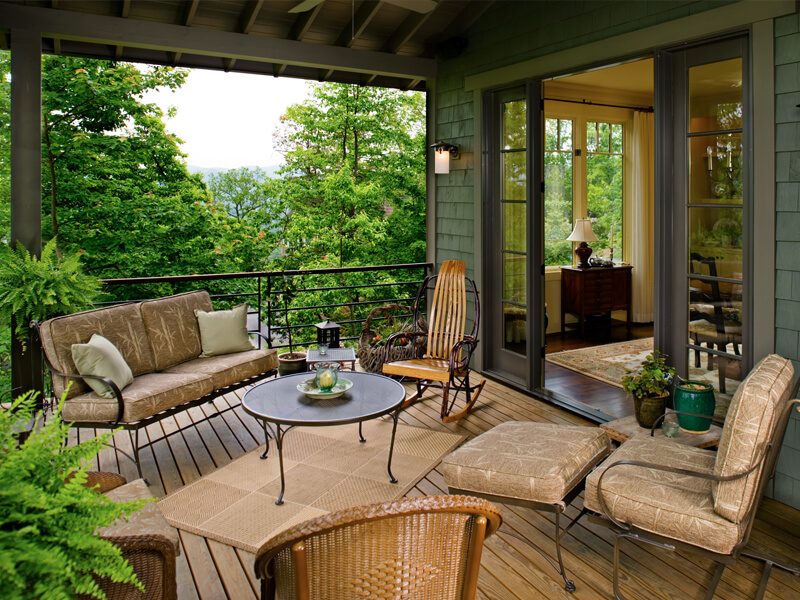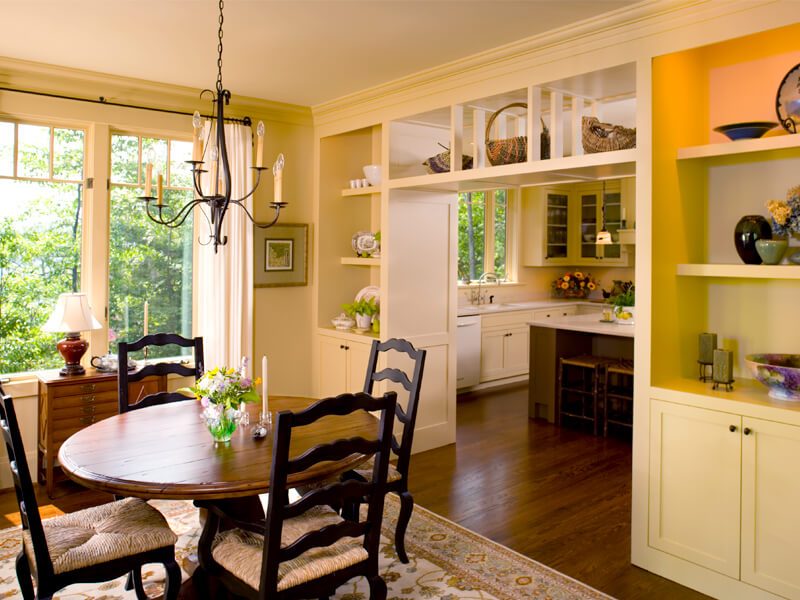 Stuyvesant Renovation and Addition
This home was completely transformed inside and out from the original 1920s Tudor-style. The re-envisioned home has a new kitchen and breakfast room with views through the semi-circular apse, opening onto the rear terrace. Upstairs, a new owner suite was created by adding a spacious bathroom and closet into an extended dormer addition. Thoughtful changes throughout the project provide a fresh updated feel and more functional flow of rooms, while retaining the original character of this classic home.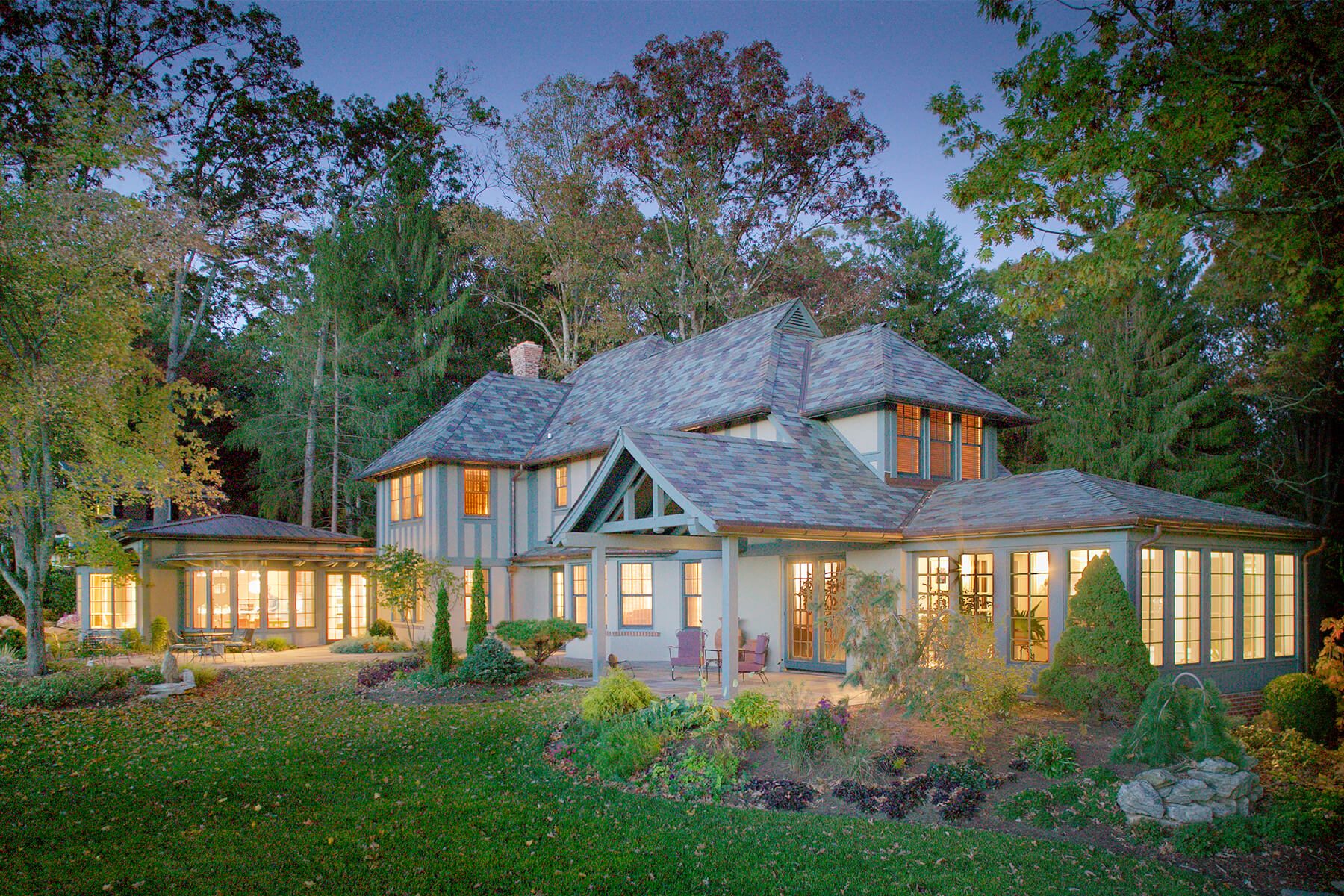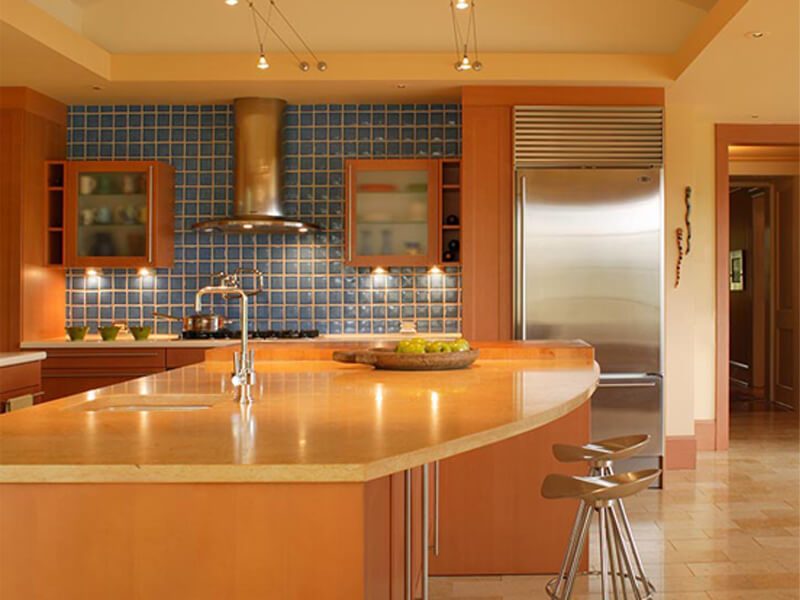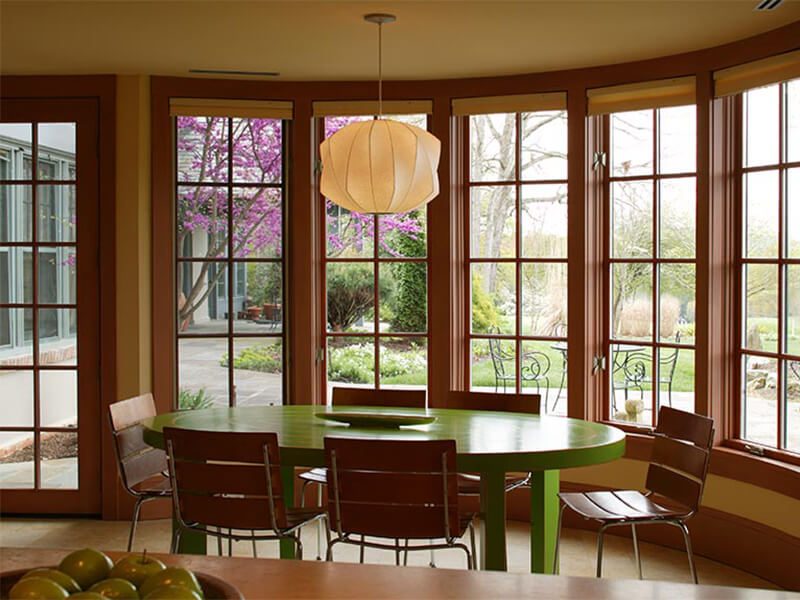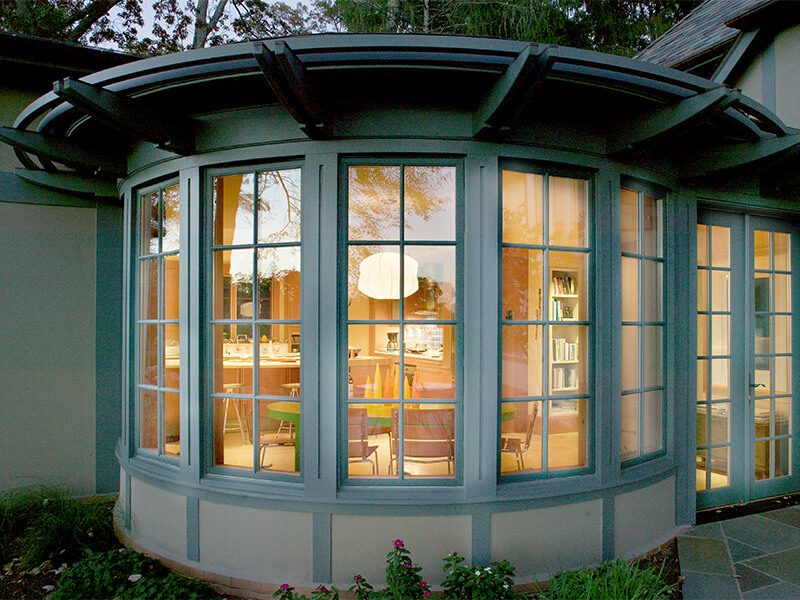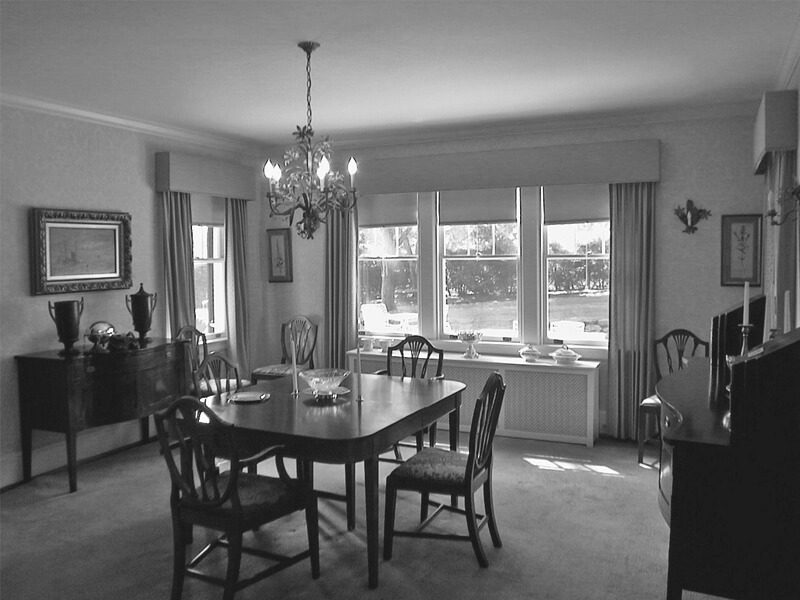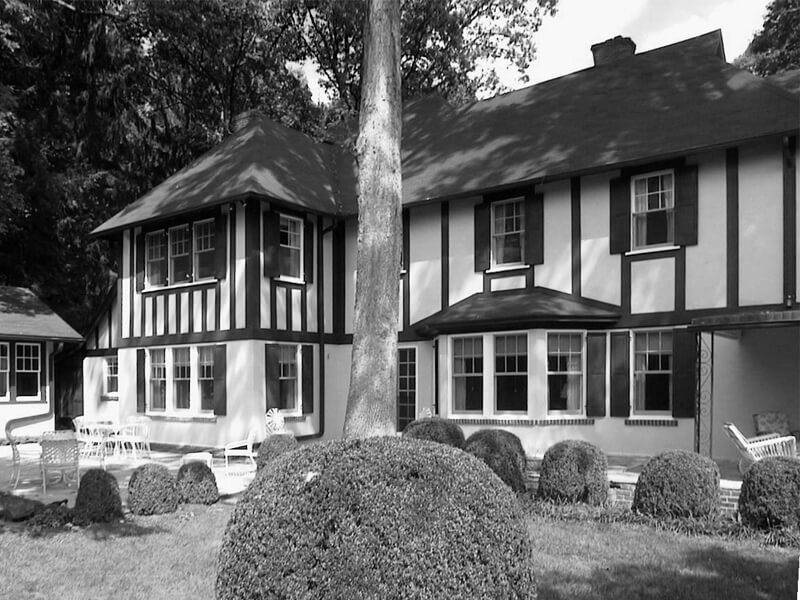 This new construction in Biltmore Forest captures old-world charm while meeting the desired functionality of modern day living. The residence houses a showcase of antique furnishings, highlighted by thoughtful sightlines and framed openings.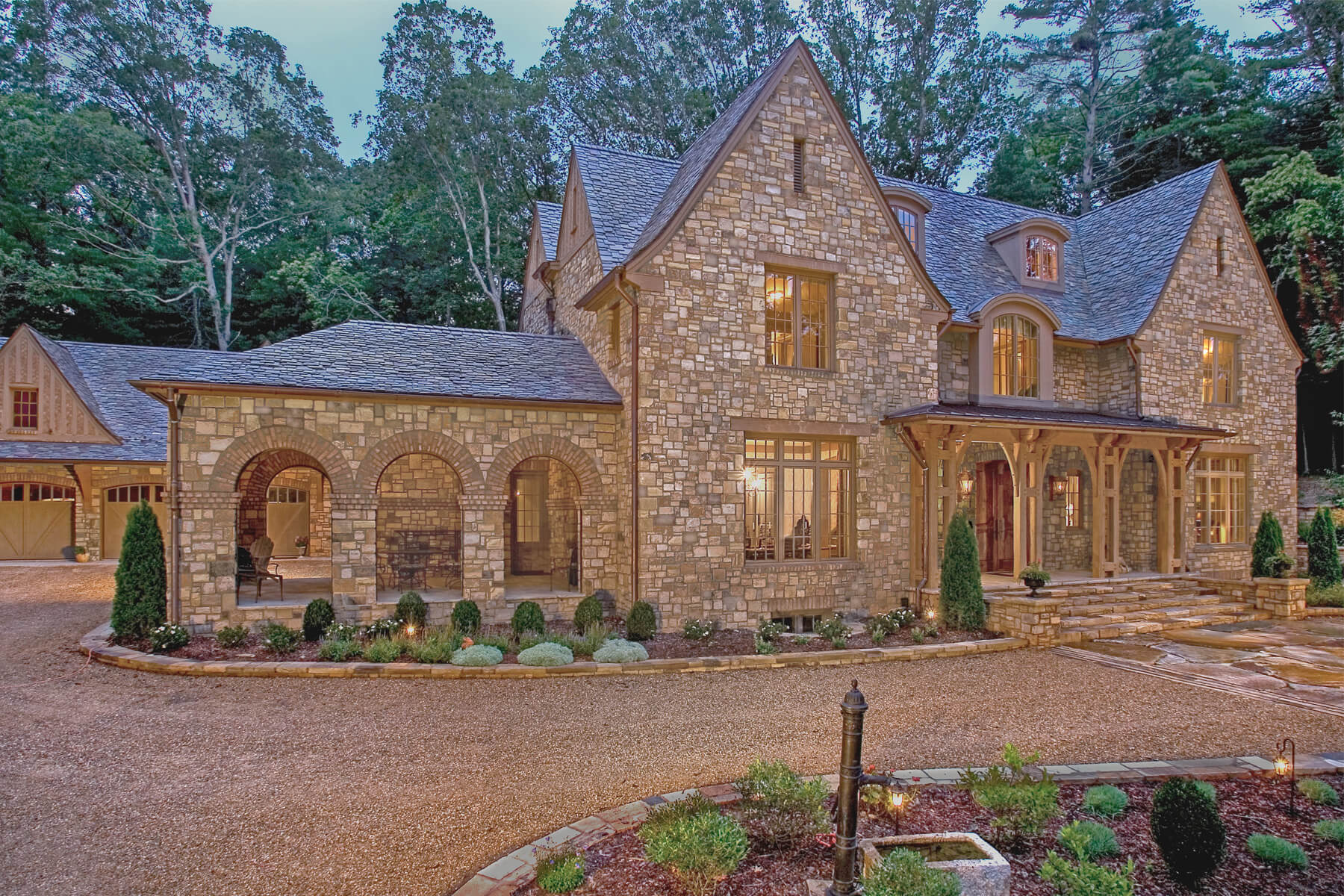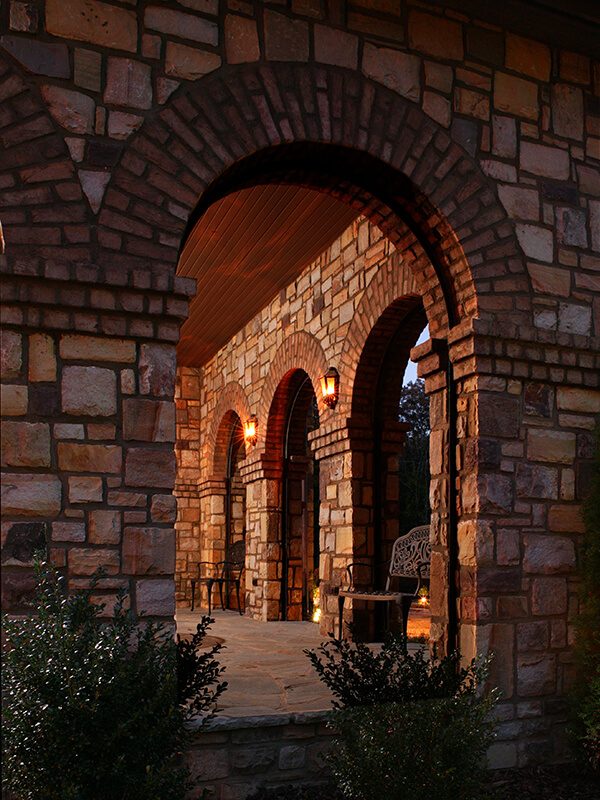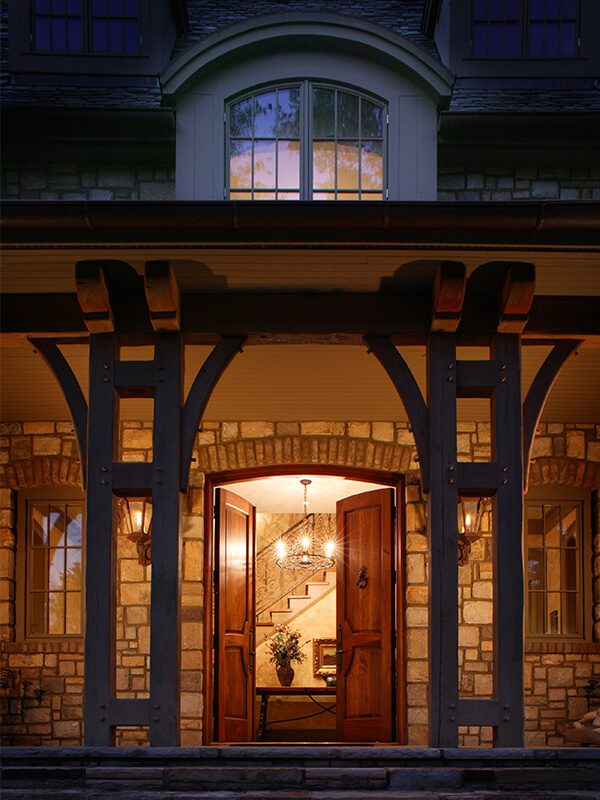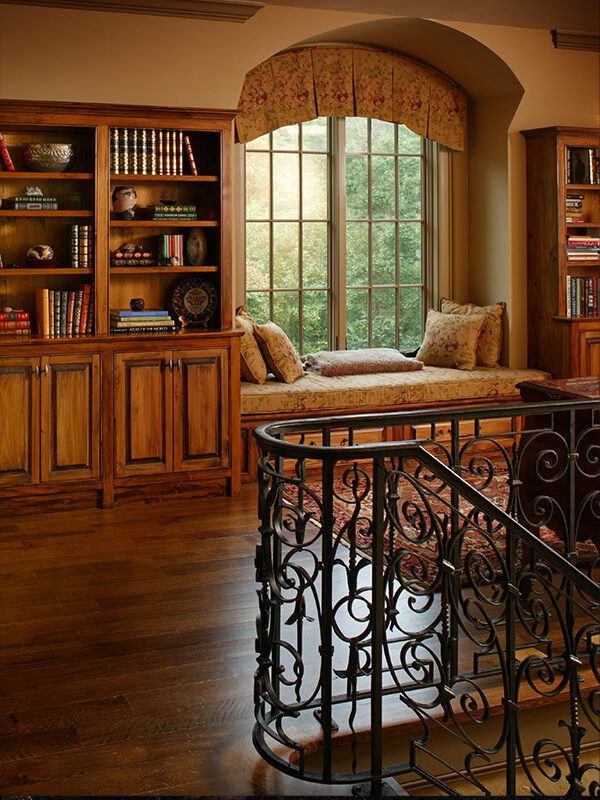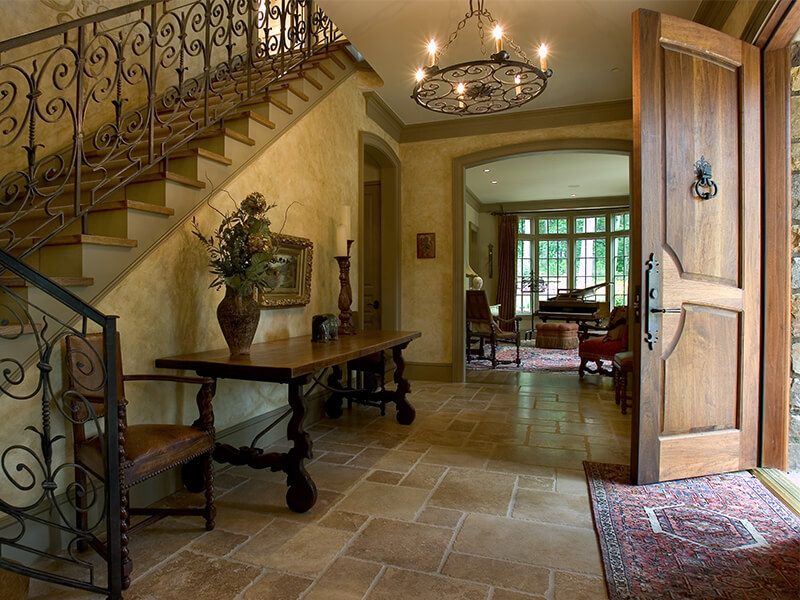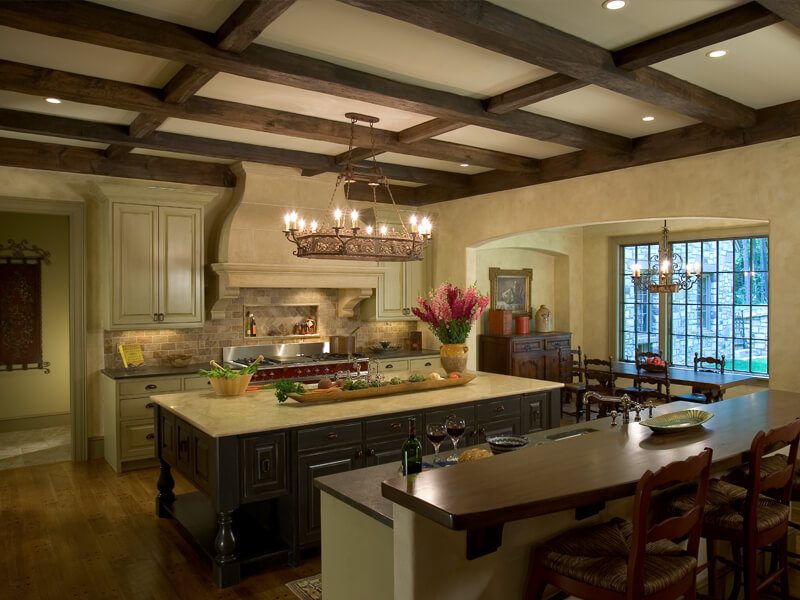 Check back soon for even more of our project archives.