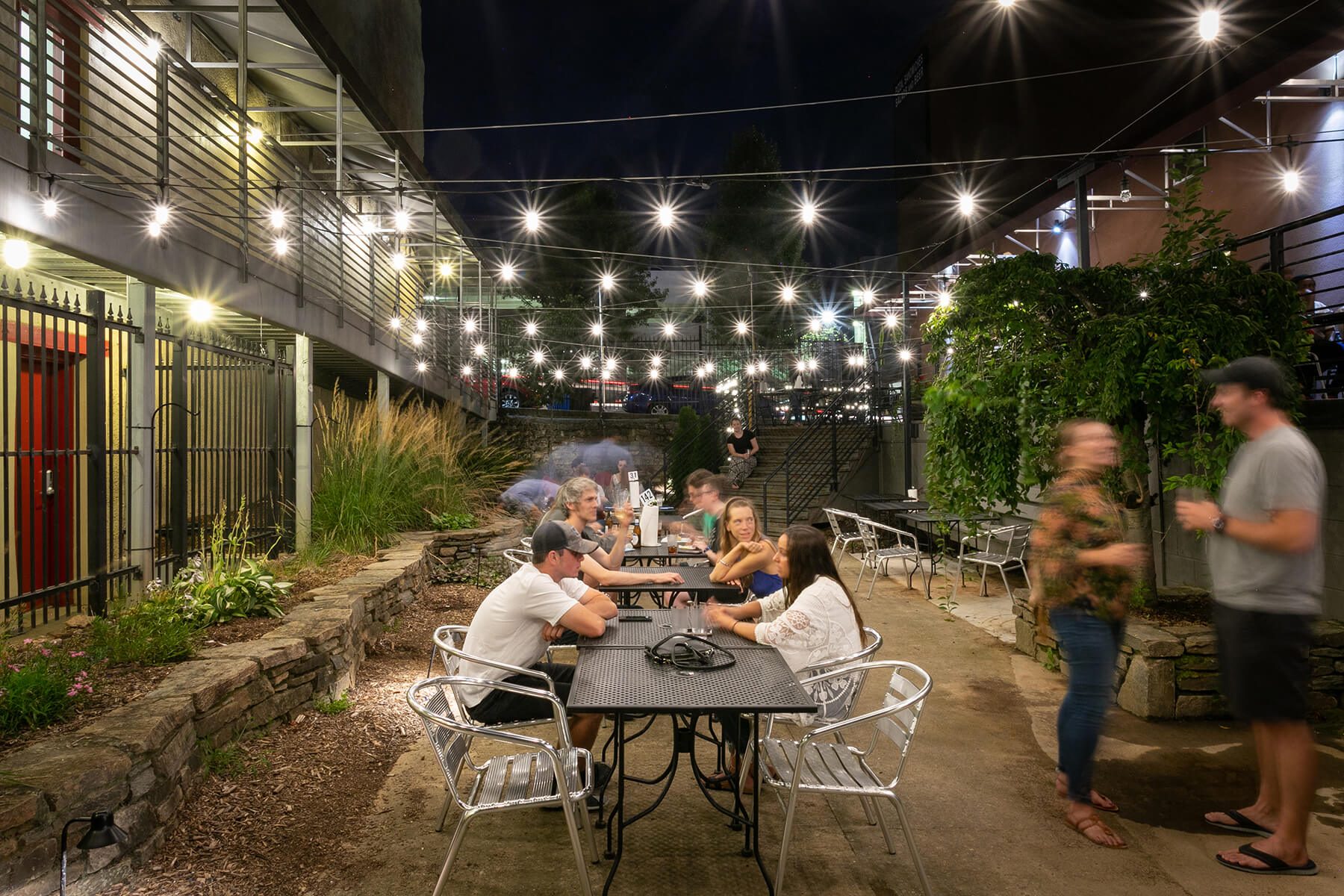 27 Biltmore Patio Life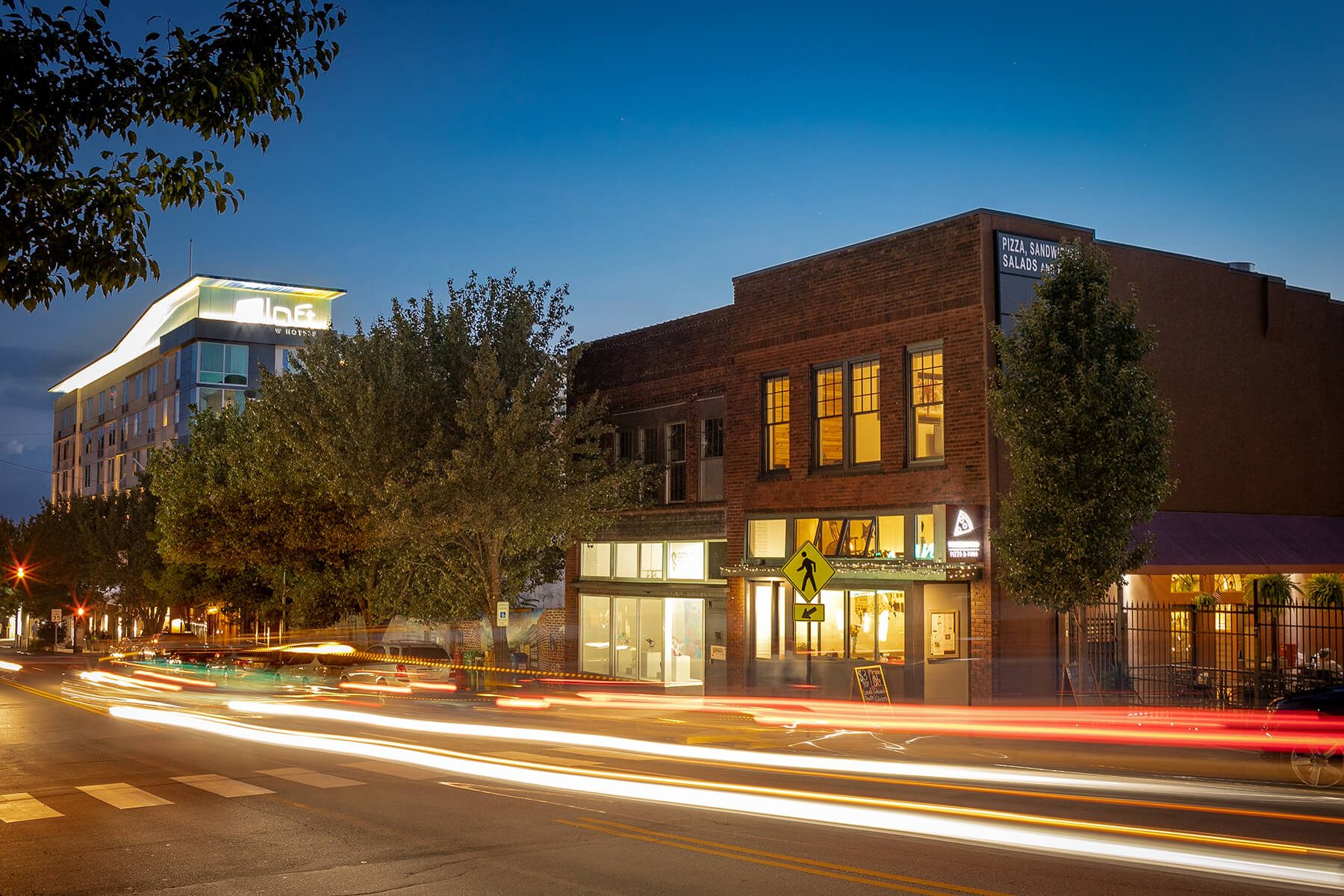 Part of our commitment to adaptive reuse is to re-imagine old buildings and to breathe new life into neglected spaces. The owner of 27 Biltmore Avenue contacted Samsel Architects to help convert their building, which used to house Hannah Flanagan's Irish Pub, into a restaurant, several retail and office spaces, and private apartments. The street-level tenant, Manicomio Pizza, asked us to develop the outdoor patio into a space for their patrons to enjoy al fresco dining. The owner wanted to "make it a place where people can bring their kids and pets or just come and chat with friends over a beer or coffee."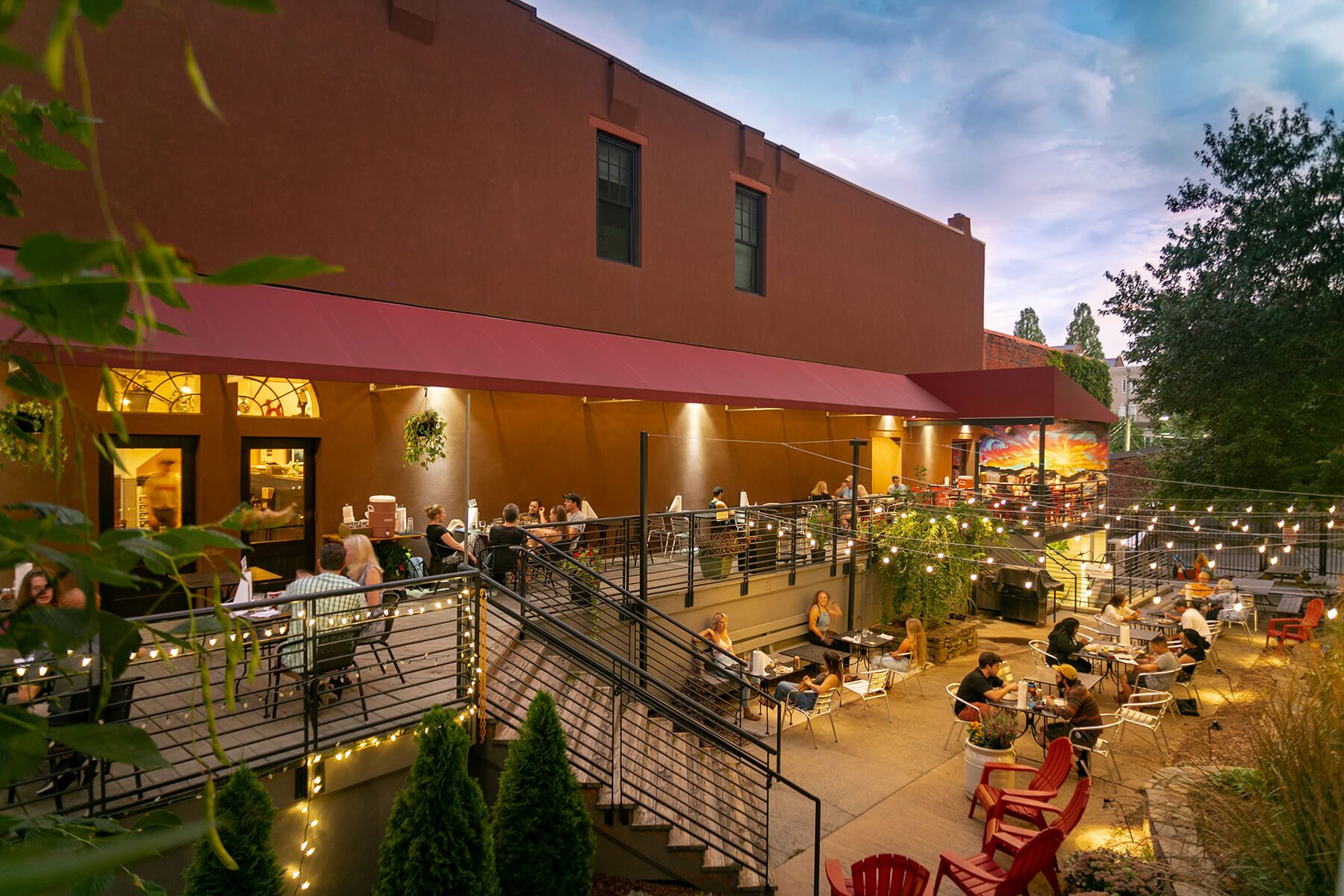 Looking down into the patio space.

The large porch allows for seating overlooking the lower patio. Landscaping around the patio creates a casual garden feel in the heart of a bustling downtown. The outdoor space also had to be cleverly designed to allow egress from the main building and the retail spaces tucked in below the street-level restaurant.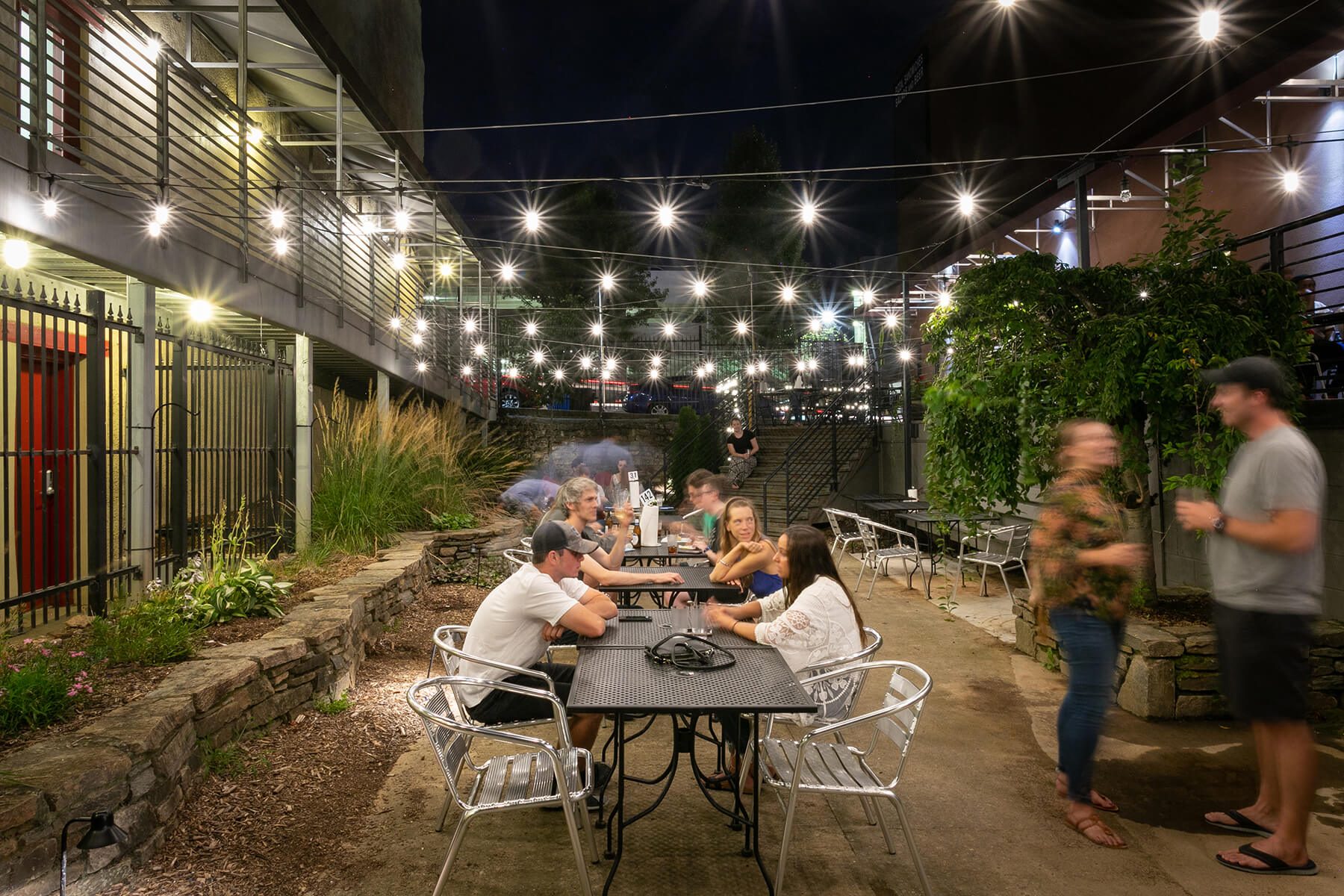 In the outdoor dining space looking toward Biltmore Avenue.
We always strive to seamlessly blend outdoor and indoor dining. Physical and visual connection is key in making easy and comfortable spaces that flow into each other. We have the perfect climate in WNC for eating out of doors and the patio at 27 Biltmore is the perfect place to meet and connect with friends.
See more of our downtown projects here.