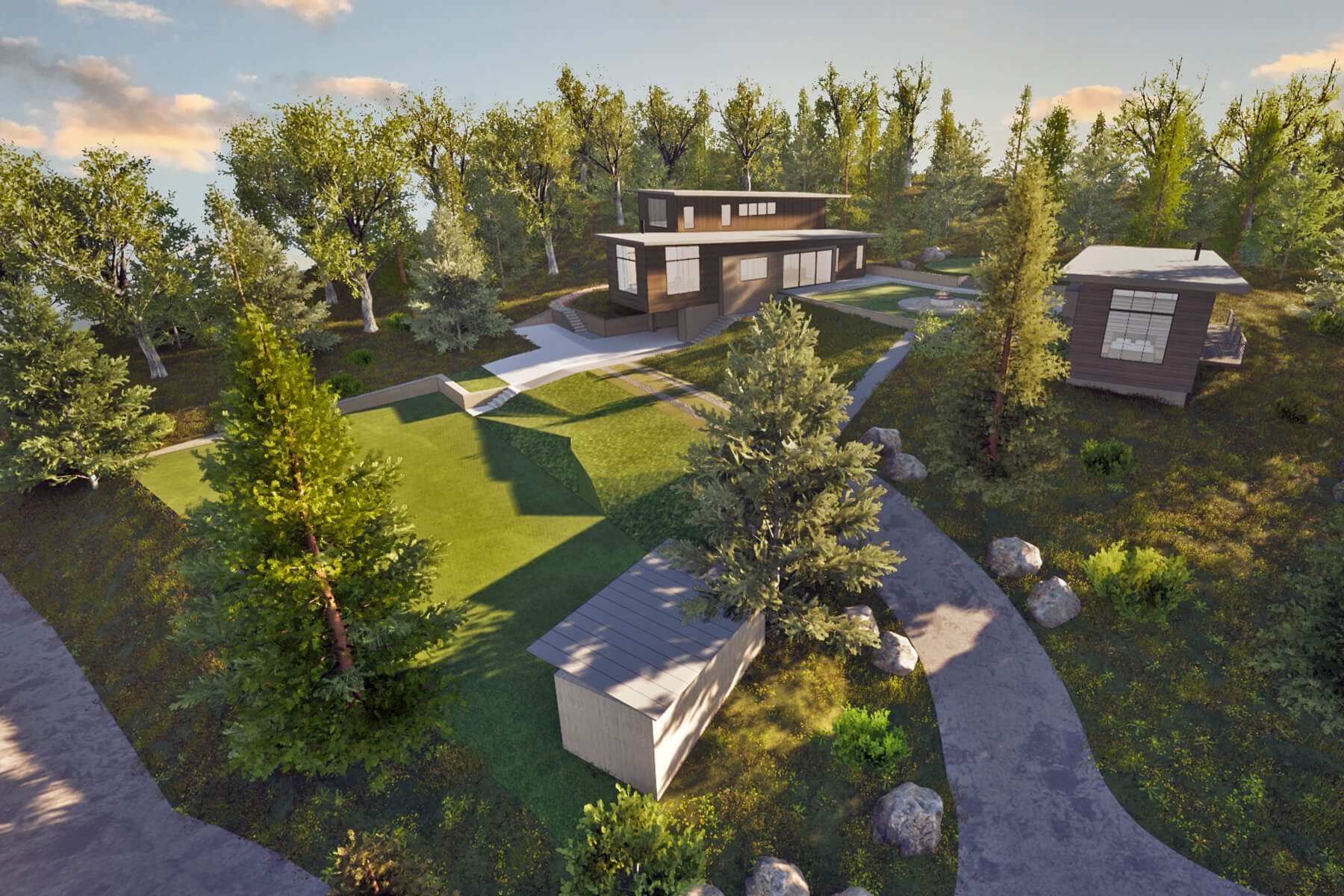 A Bach in the Mountains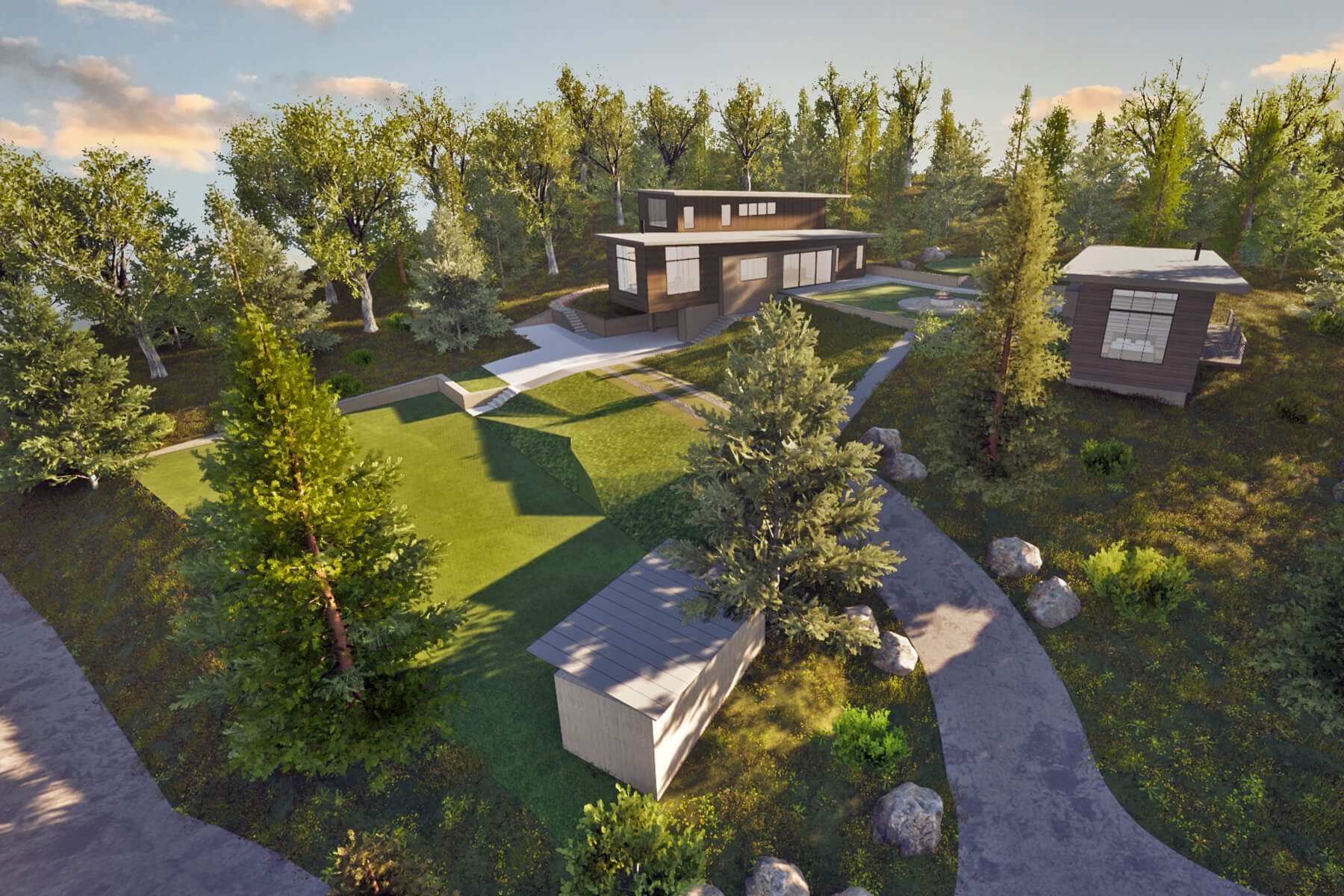 We have fallen in love with the "bach" – and so have our clients! While living in New Zealand, our clients discovered the bach (pronounced "batch"), a traditional and modest beachside home tucked among the cliffs. The name is thought to derive from "bachelor pad" or perhaps from the Welsh word for "small." The humble structures were historically used as temporary houses and were often constructed from materials found on the building site.
As times changed, the bachs evolved into family beach houses along the coast and designs became more modern. The simple homes blend into the landscape and feature large openings and porches to capture mountain views and ocean breezes. Now the term "bach" is synonymous with vacation home, and is exactly what our clients envisioned for their family property near Lake Logan, NC.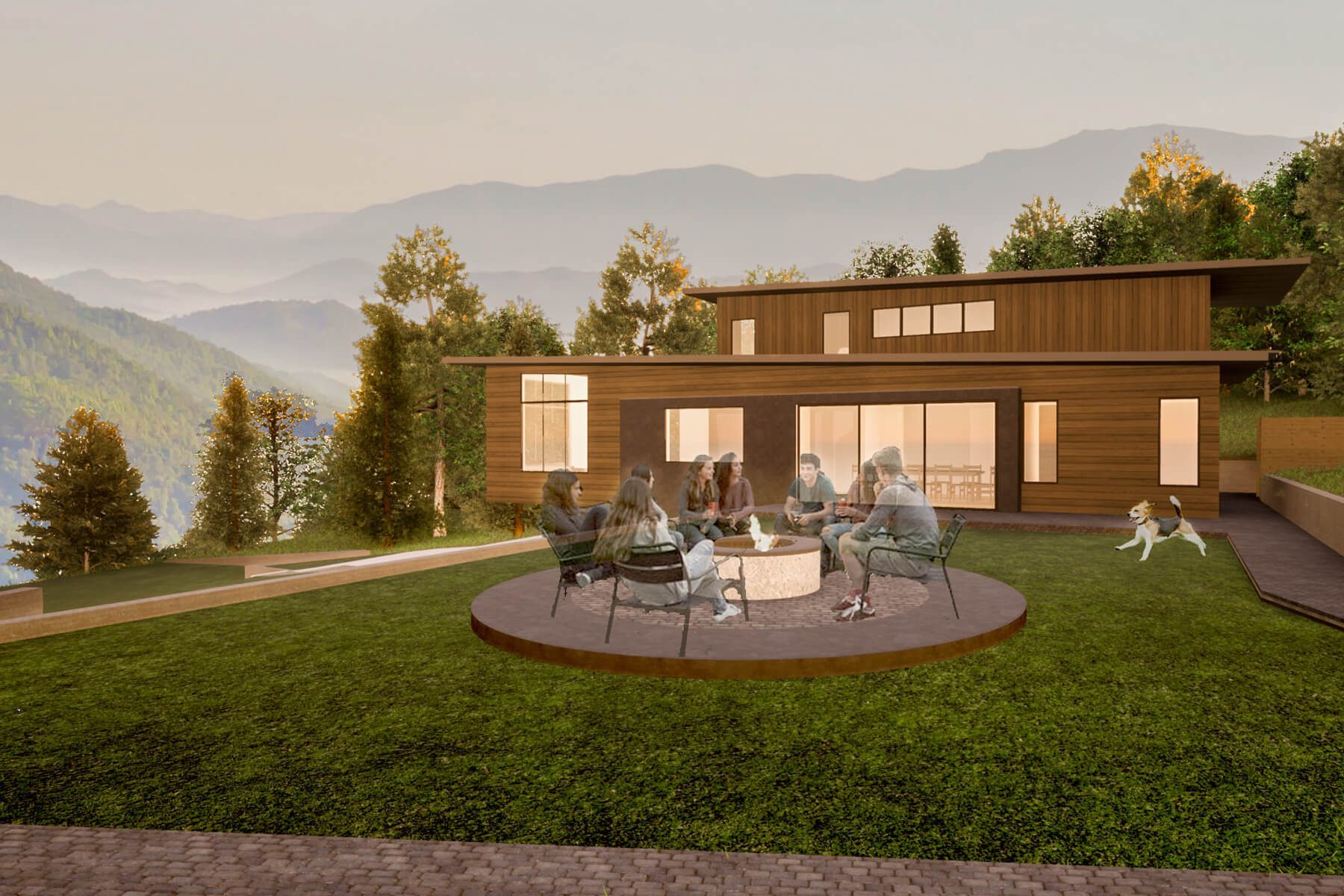 Our initial designs feature a modest bach and a corresponding larger cottage to accommodate family vacations. A terraced lot, thought to be an old logging site, creates a gentle slope from the crest of the hill down to the driveway.
The two simple forms are anchored into the land on one end, while cantilevered volumes on the other end reach toward the river. Drawing inspiration from the outdoor/indoor connection of the historic bach, the long sides open completely to invite breezes into the main living areas.
The terraced land also lends itself to several flat, outdoor spaces for playing yard games or setting up a tent to enjoy on warm summer nights. The central fire pit will invite family dinners spill from the large kitchens to the outdoors.