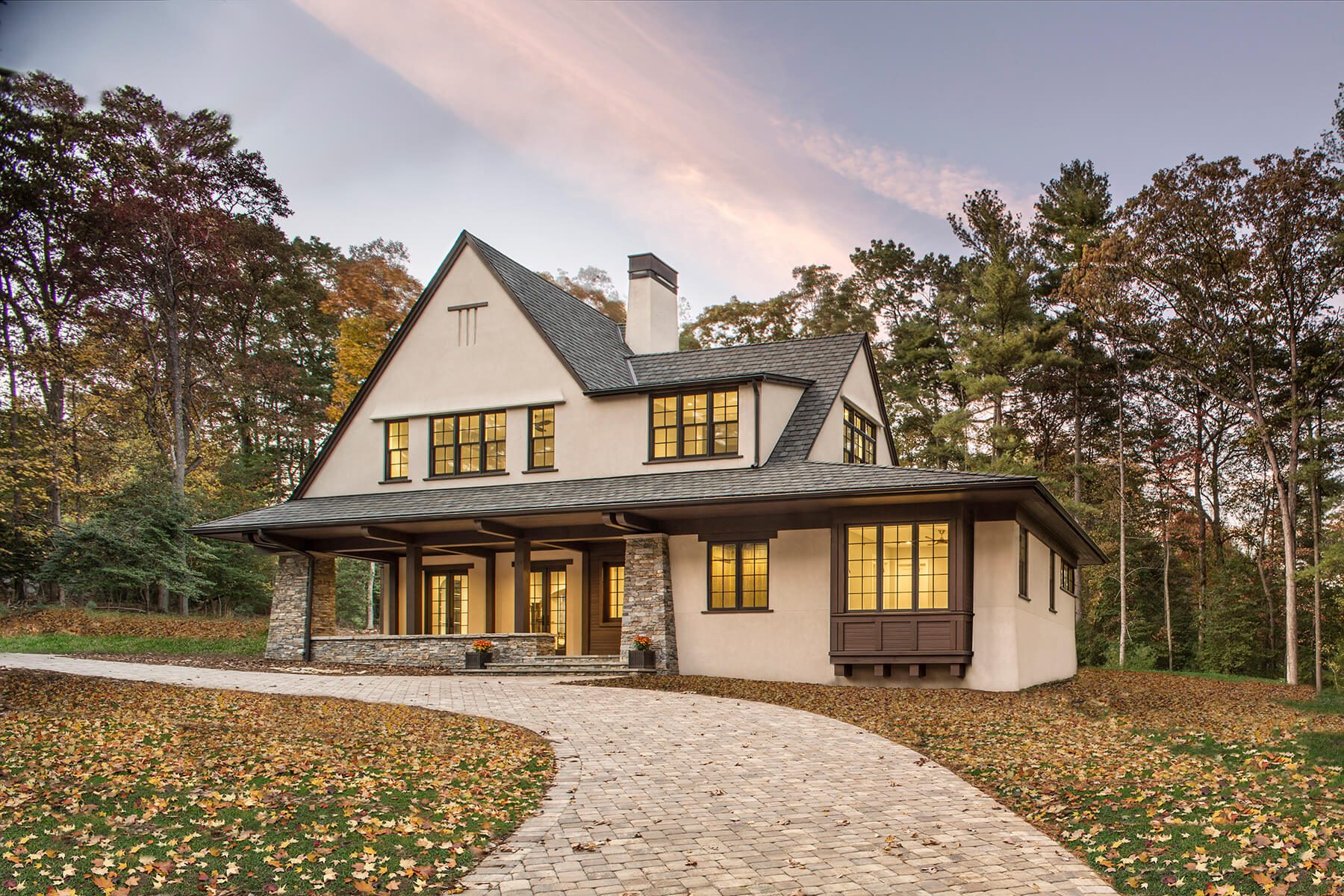 Modern Cottage in Biltmore Forest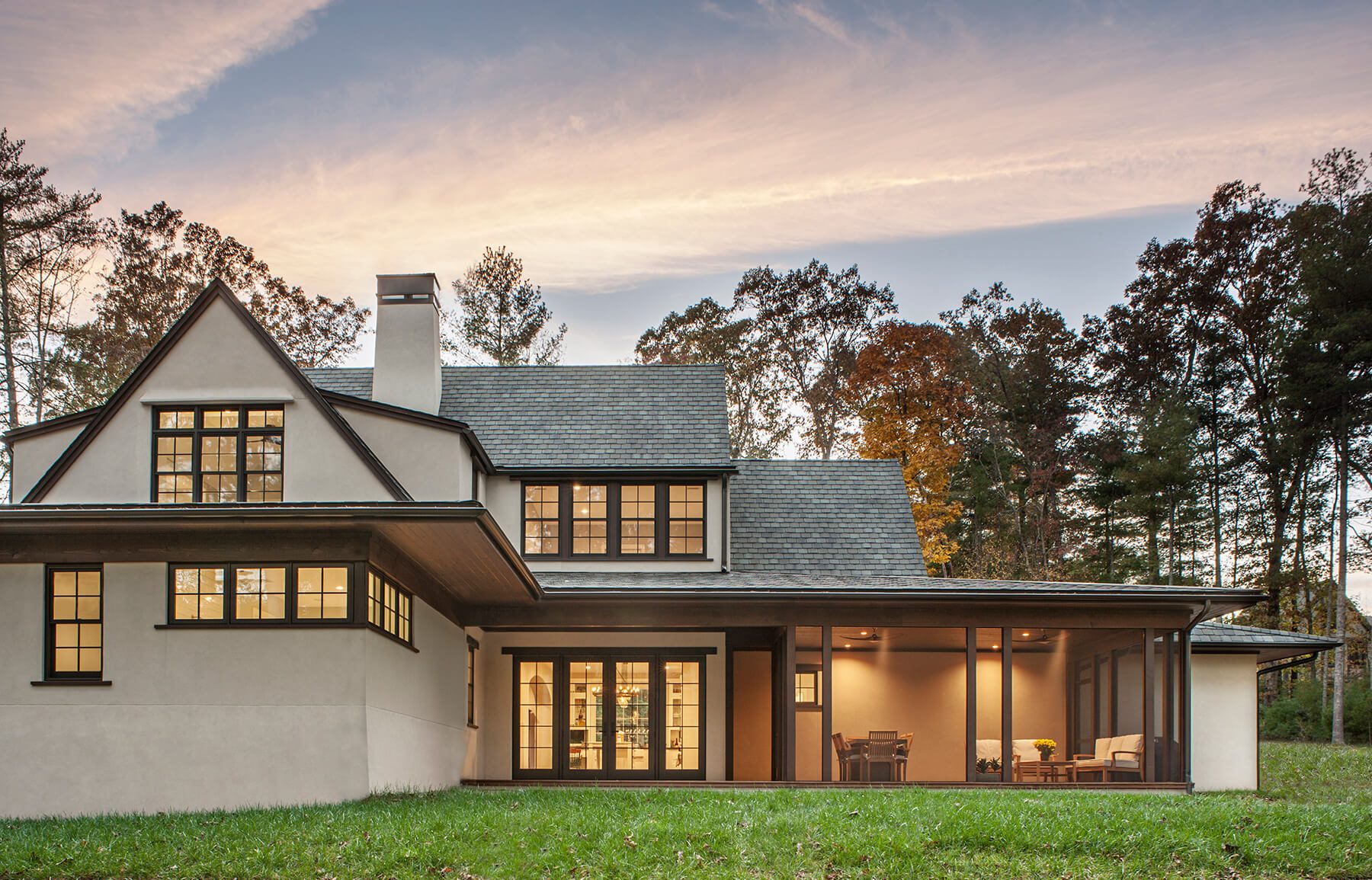 This woodland cottage, located in the Town of Biltmore Forest, near Asheville, North Carolina and the landmark Biltmore Estate, is modern in its construction while holding true to historic examples in the area. From the first glimpse of the exterior through the trees, the house appears as if it has always been there.
In response to our client's request that the house not appear dominant or outwardly showy, we rotated the home's linear footprint to greet guests with its shortest façade, presenting the impression of a small cottage. The design of the house alludes to the countryside homes of C.F.A. Voysey, a 19th century architect known for his emphasis of function and simplicity of form.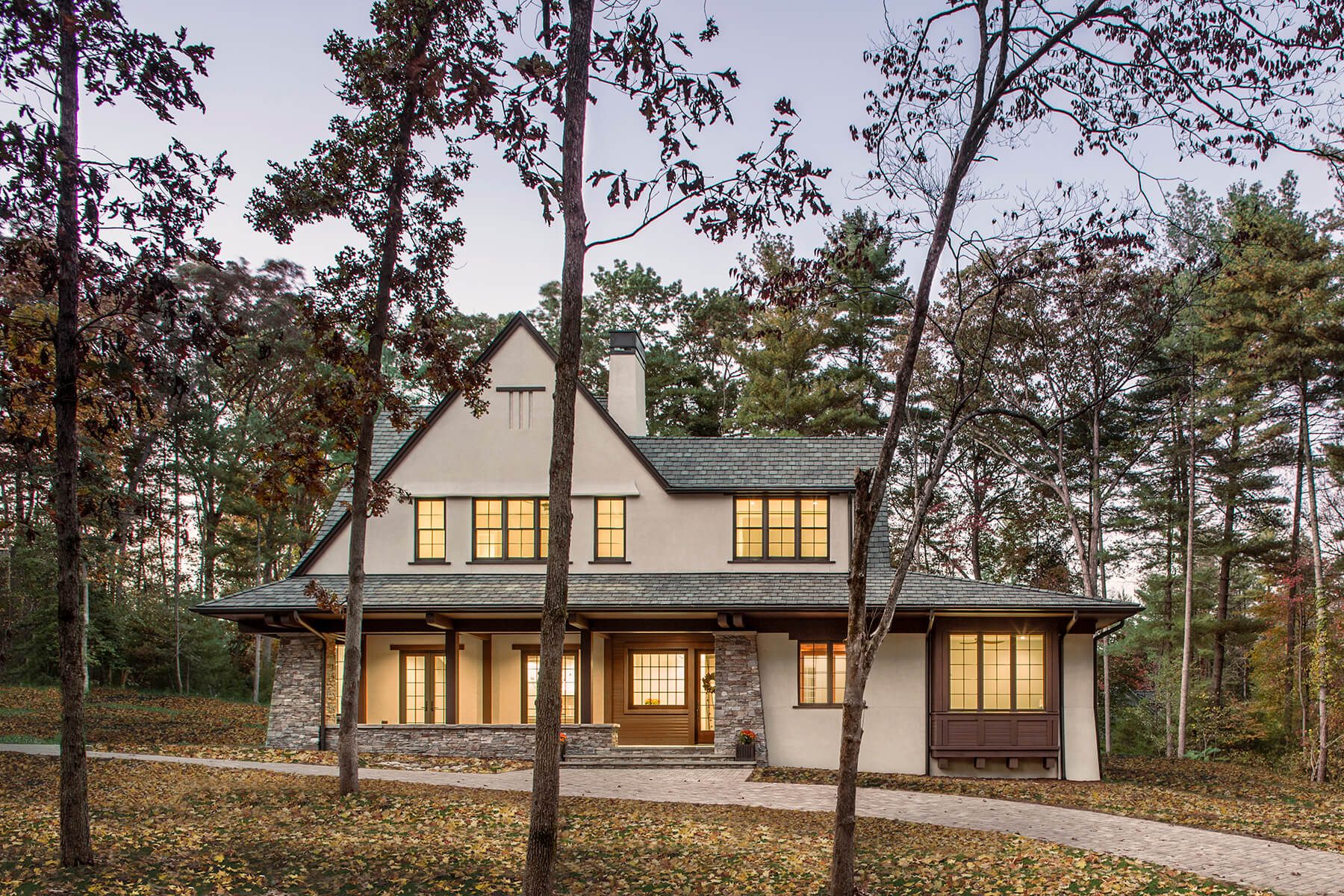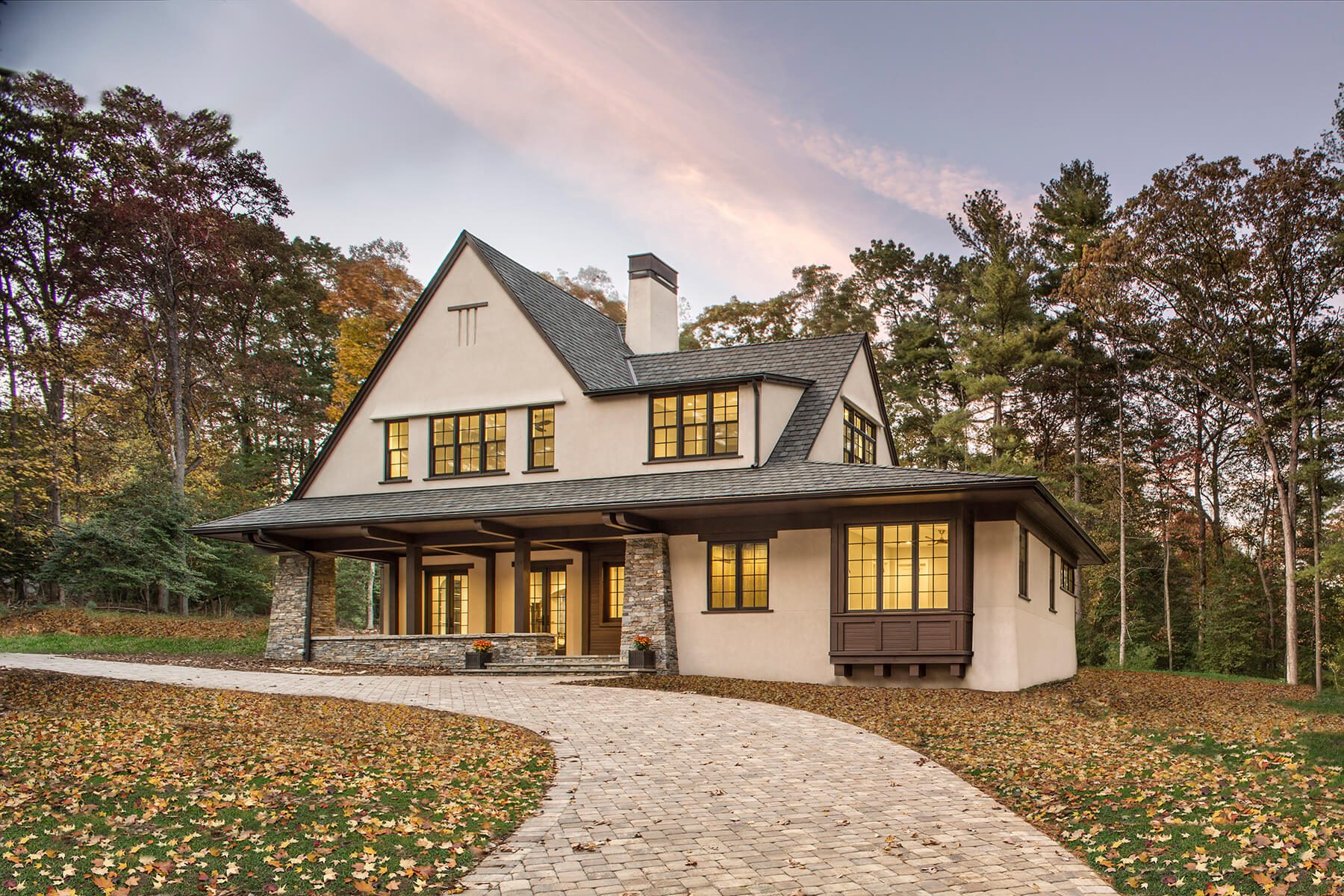 Our design pairs simple geometric forms with subtle curves and warm, natural materials. Curved stucco details, timber posts and beams, and wood-trimmed bay windows add rich character to the home. Steep roof pitches that transition to horizontal shed dormers and low roof eaves help ground the house on the site and emphasize its cottage feel.
The shaded front porch carved from the main gable invites guests in to a small entryway. Once inside, the house reveals a sequence of private, cozy spaces within larger ones, encouraging physical connectedness. Deep elliptical-arched portals throughout the main floor echo the curves on the exterior and help define the living spaces. More curves are seen in the unique shape of the central stair.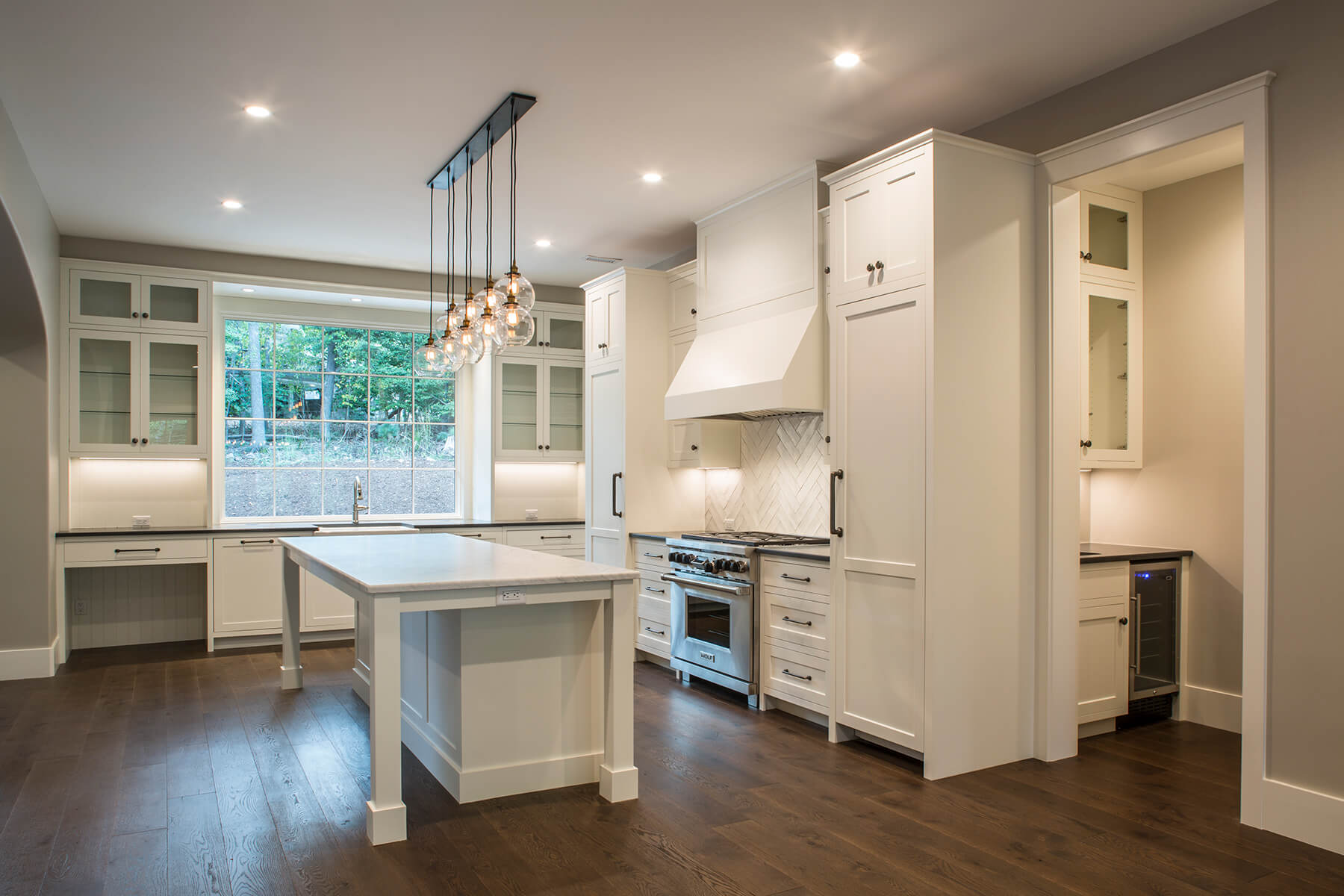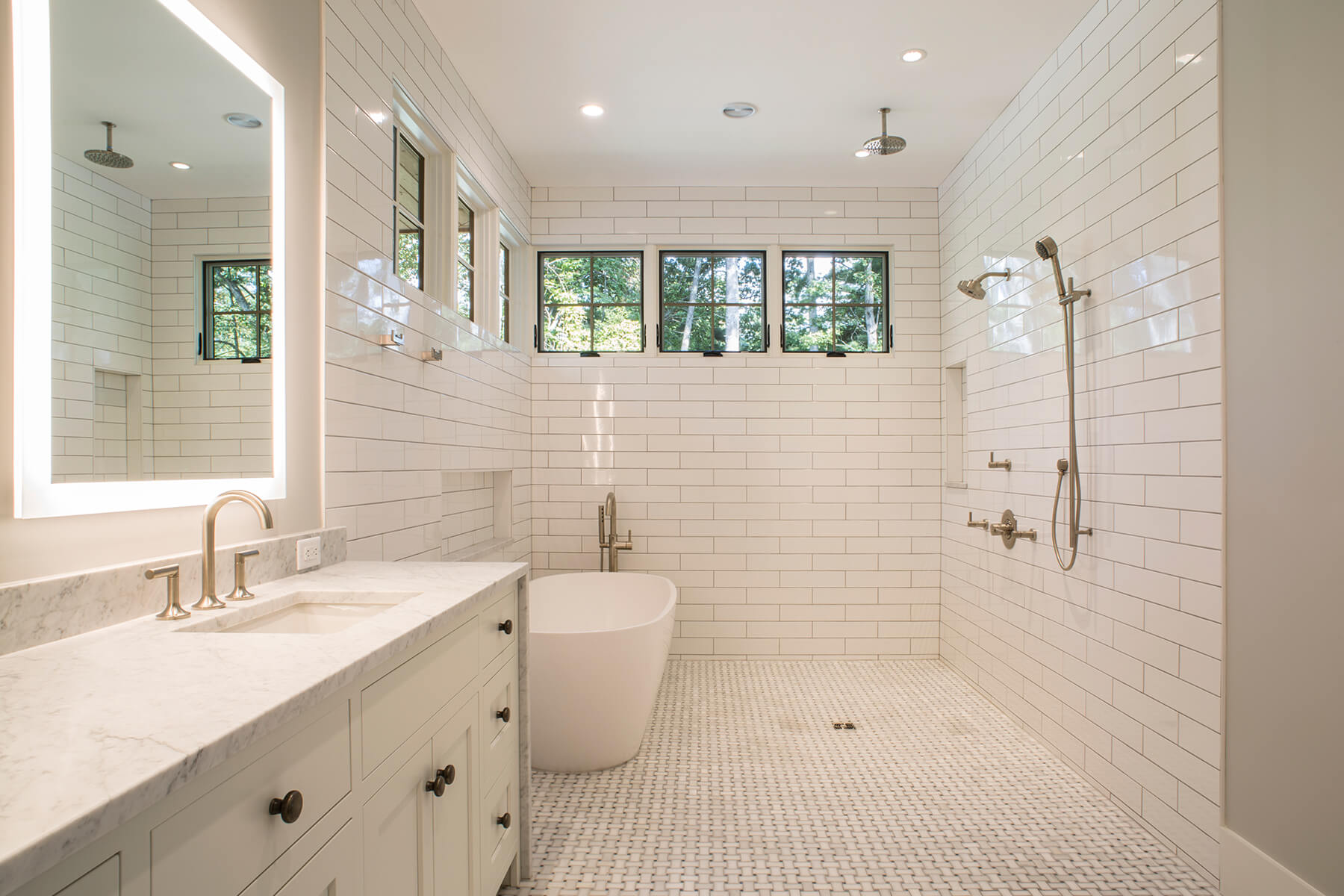 While this project, in partnership with Build Carolina, began as a challenge to to design a home that was modest in scale while still allowing our clients to use open spaces to bring their family together, it ended with a nod to timeless architectural principles and a modern, flexible floor plan.