Center for Craft Renovation wins 2020 Griffin Award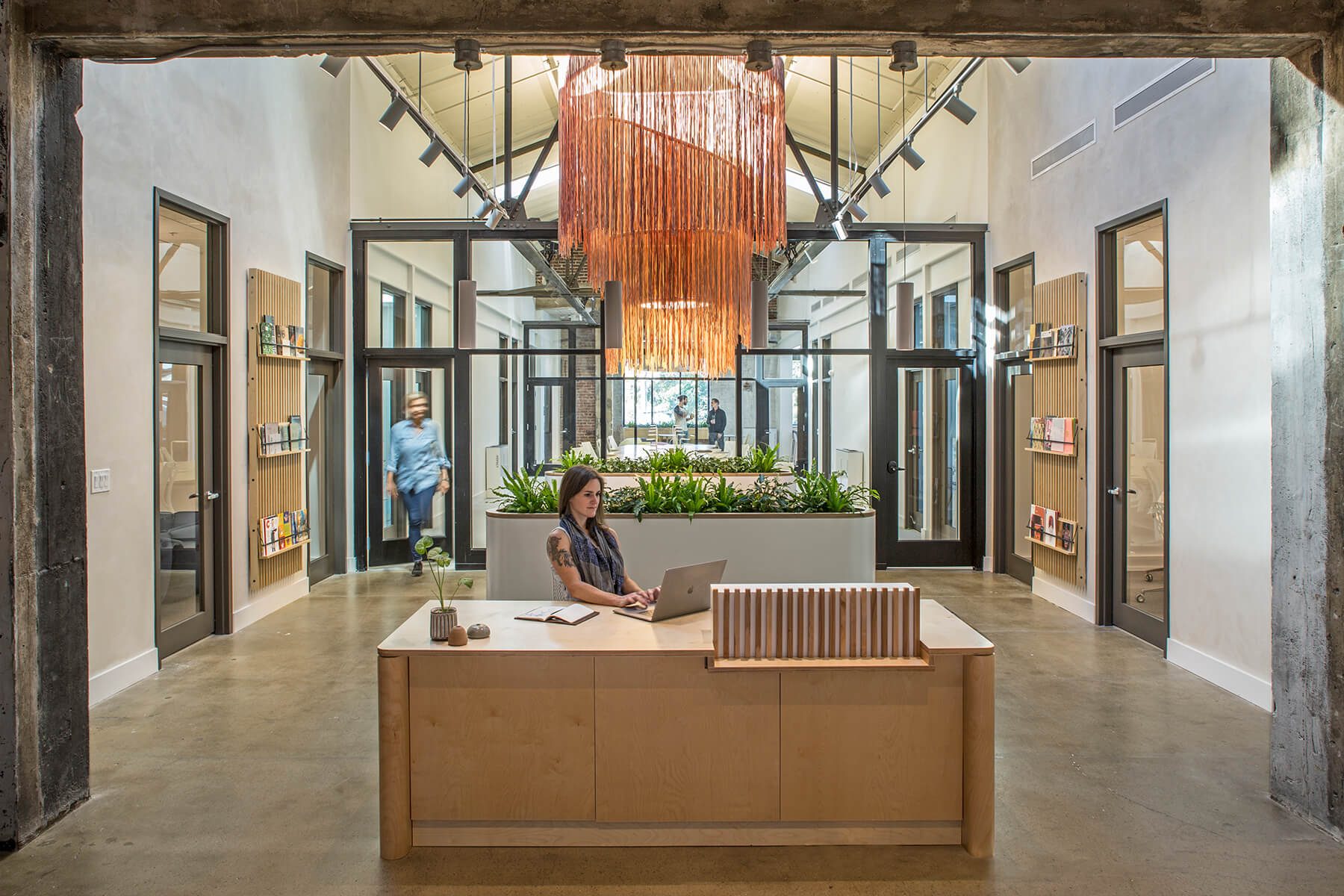 Our renovation at 67 Broadway in downtown Asheville has won a 2020 Griffin Award from The Preservation Society of Asheville and Buncombe County. 67 Broadway is home to Center for Craft's National Craft Innovation Hub. This is the 17th Griffin Award for our studio since we opened the doors in 1985.
The Center for Craft headquarters is in a historic four-story brick structure that was built in 1912. We worked with Center for Craft to renovate the building, maintain its historic certification and highlight the beauty of its existing structural systems. Breathing new life into three of the building's four stories, we sought to bring attention to new modern elements while retaining the layered history of the building's masonry walls. Balancing conservation with cost-effective solutions resulted in the juxtaposition of thoughtful new design elements to the concrete shell.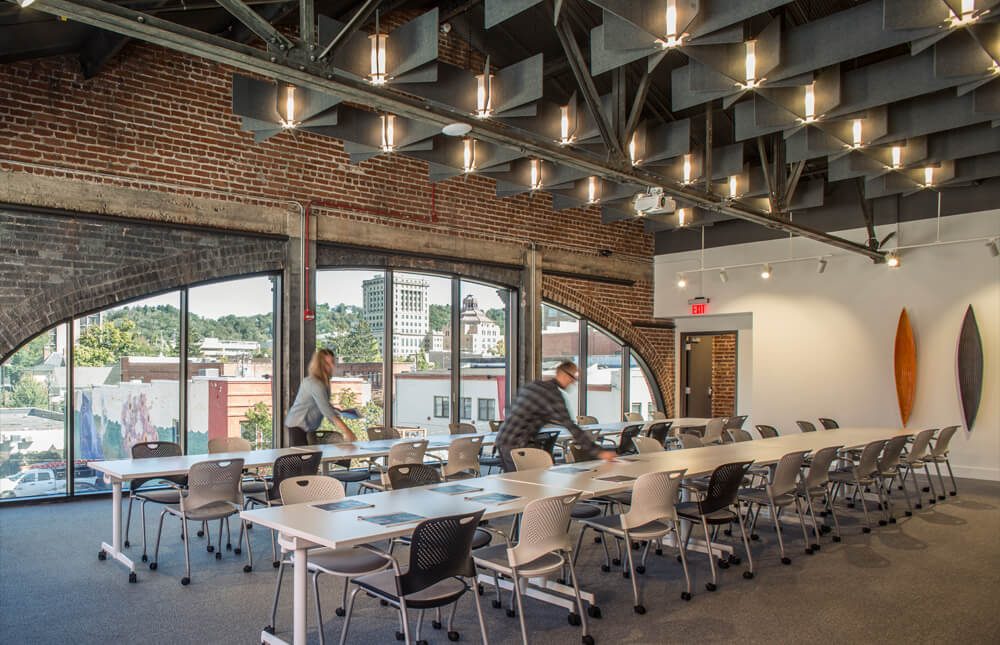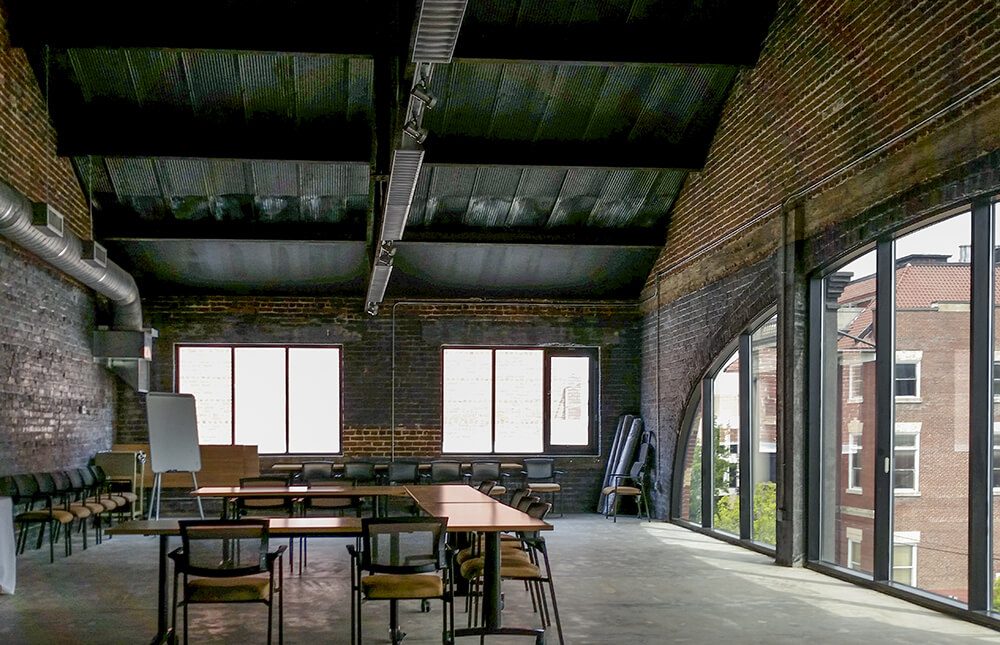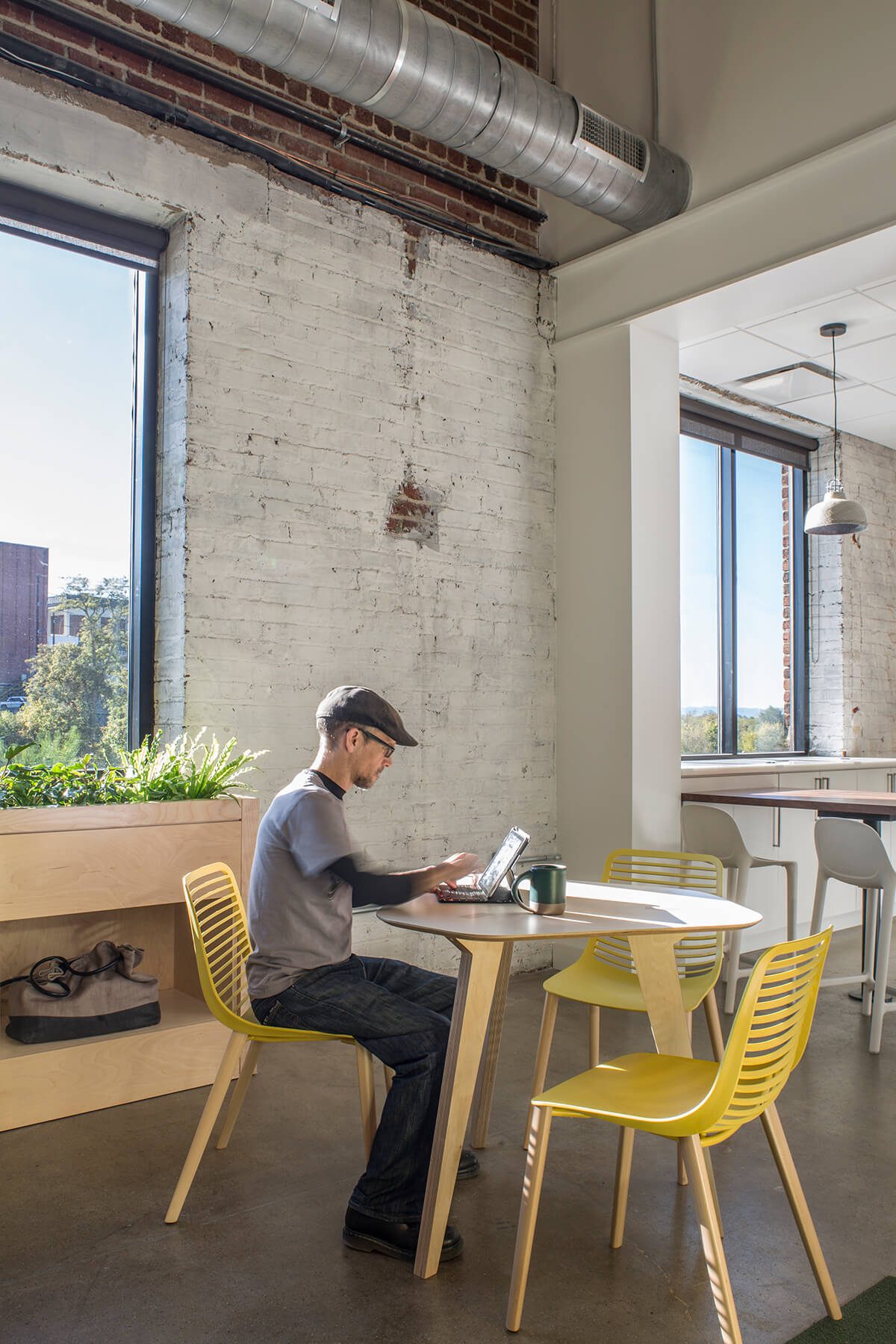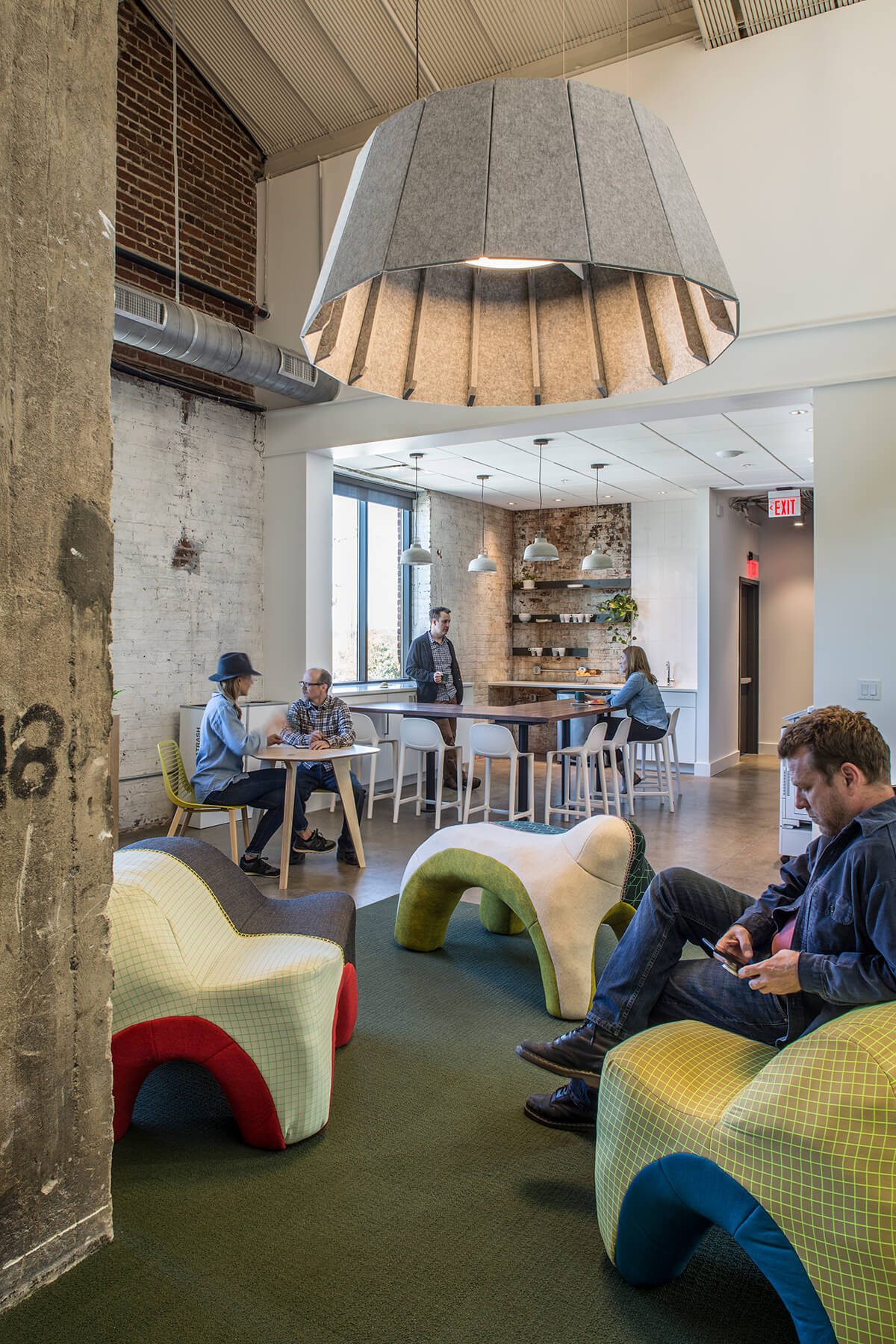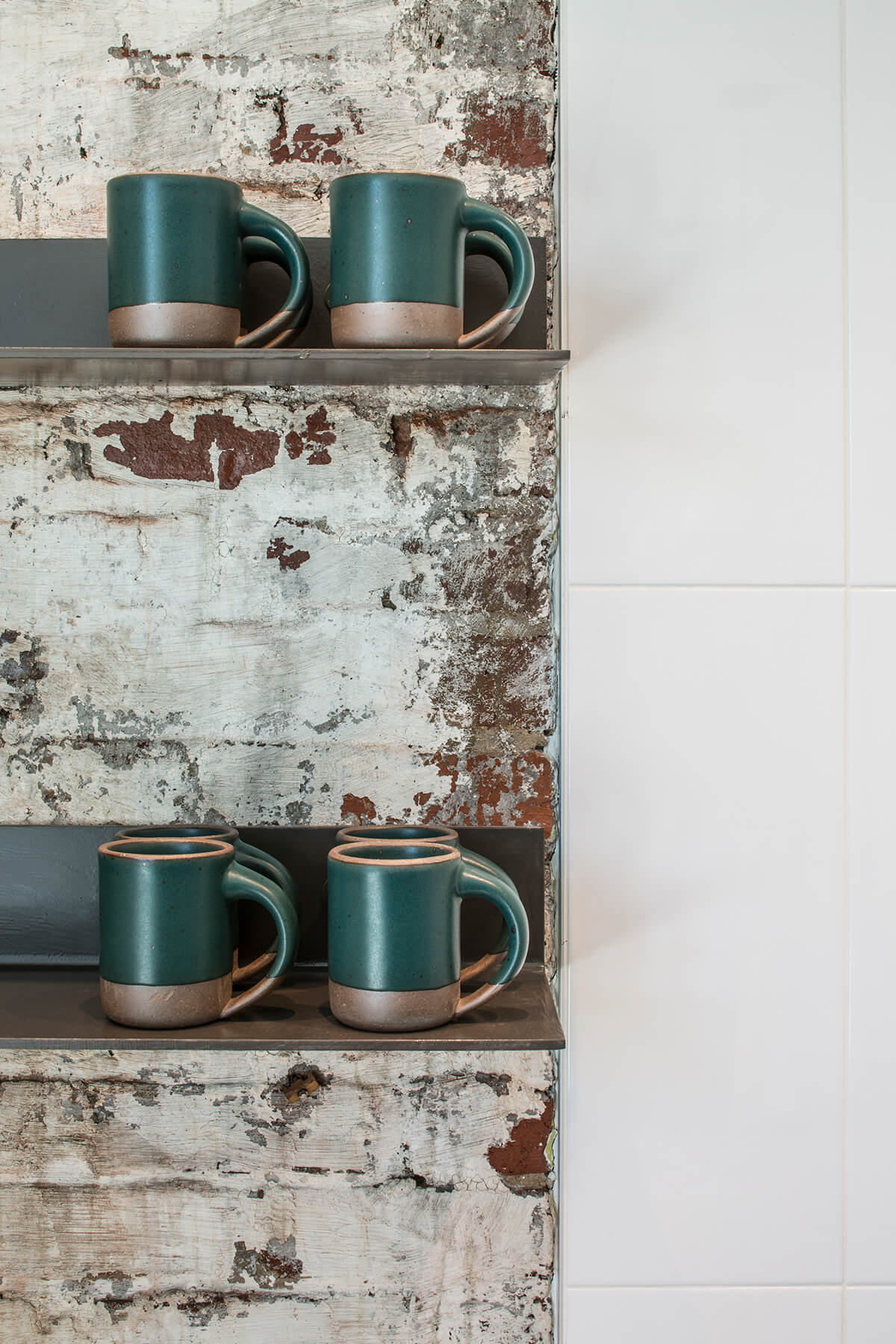 The building now provides the Center with 16,000 square feet of space including new art galleries, versatile event spaces, private and open offices, a commercial coffee bar, flexible lecture/meeting spaces, a catering kitchen, and more. Our design intention was to bridge the gap between the past and future by retaining the building's historic features while pushing the boundaries of craft through highly innovative and modern design. You can see more images from this project here.
Unfortunately, the PSABC was not able to have an awards program in person this year. Instead we are all celebrating virtually and the PSABC has created a video for each award recipient. You can watch the video about 67 Broadway below.
We would like to thank the Preservation Society of Asheville & Buncombe County for this award and extend our thanks to everyone who helped with this truly unique and beautiful project!
Congratulations to all the other 2020 Griffin Award winners for keeping history alive! If you would like to see more Griffin Award winners, head to their website here.
Project Team
Builder: Vannoy Construction
Interior Designer: Alchemy Design Studio
PME Engineer: Tilden White
Structural Engineer: Prosim Engineering