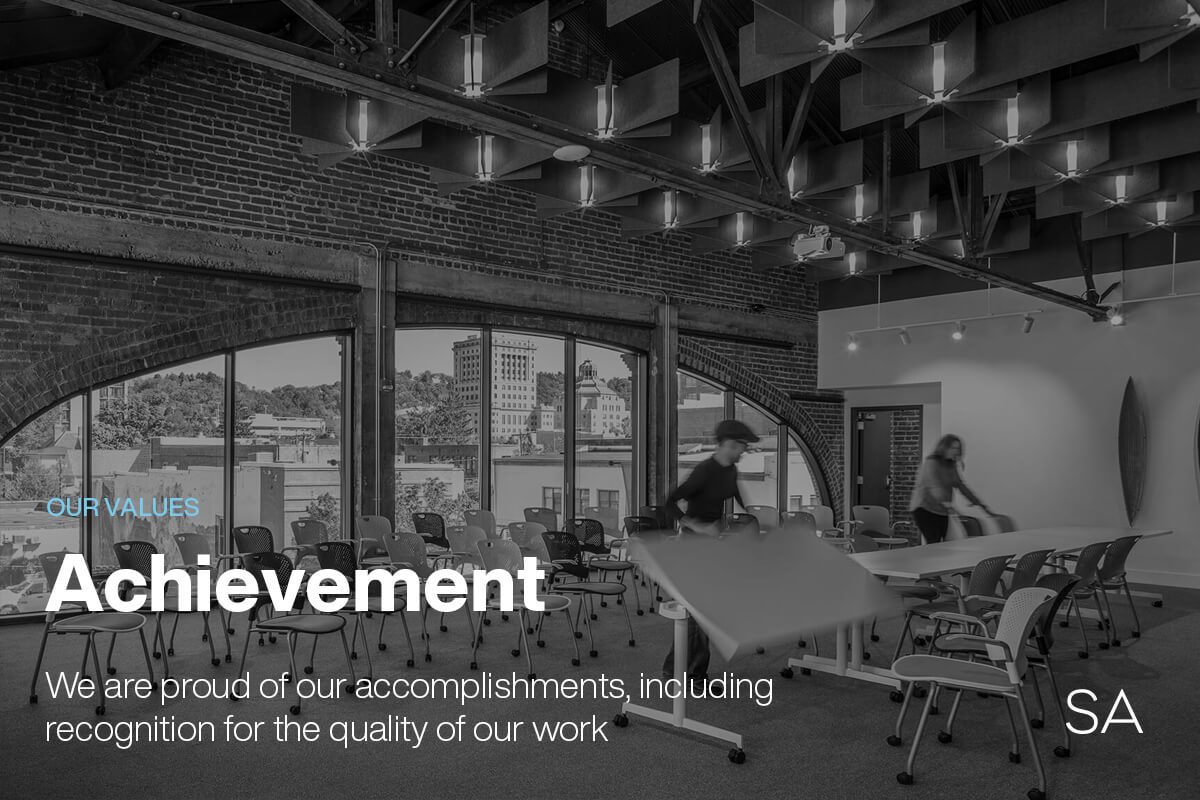 Our Values: Achievement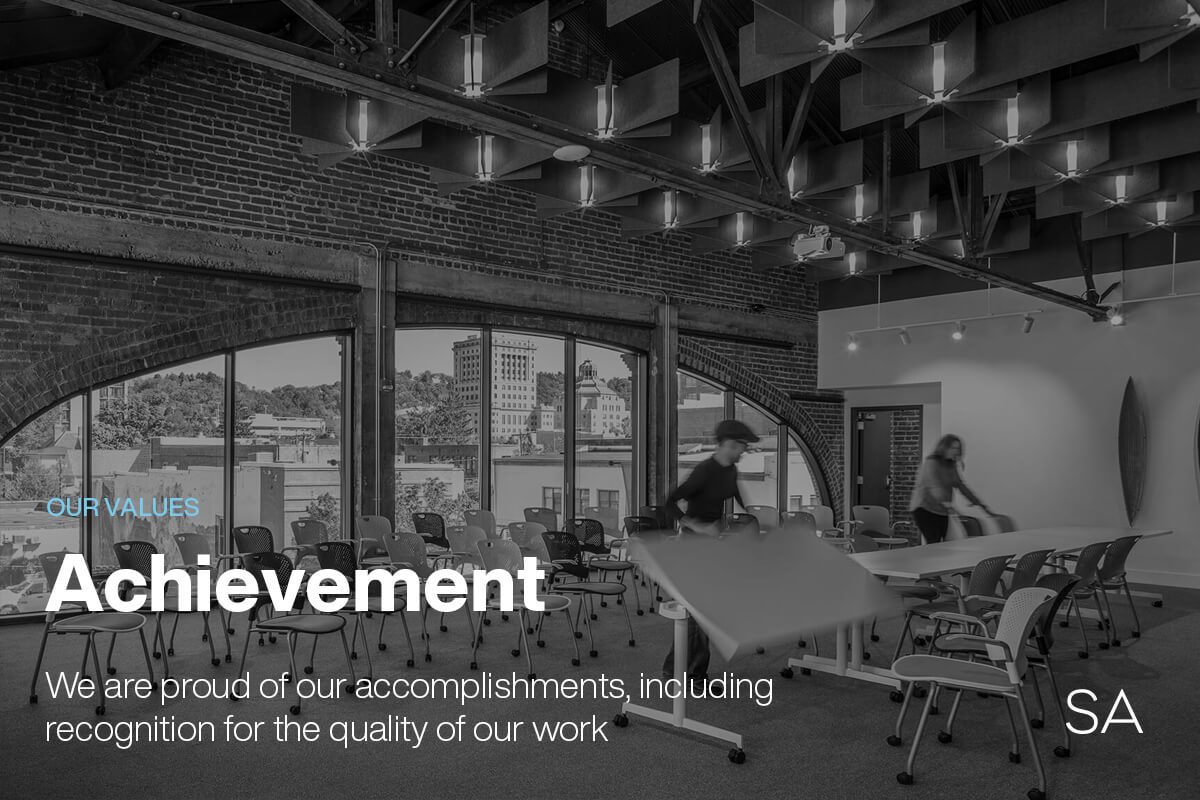 Continuing with our blog series that highlights each of our 12 values, today we will focus on Achievement.
We are proud of our accomplishments, including recognition for the quality of our work, design awards, consistent positive feedback, and being published in both print and digital media outlets. We are also proud of our internal measures of success: achieving financial profitability and solvency, longevity of our firm, and the strength of our brand.
2020 marks our 35th anniversary and we are celebrating the longevity of our studio – since 1985. In 2016, Samsel Architects was recognized by AIA North Carolina as the Firm of the Year. This award is the highest honor the Chapter can bestow and is awarded every year to one North Carolina firm that has consistently produced quality architecture with a verifiable level of client satisfaction for at least 10 years.
Many of our projects can take several years from conception to completion. At the end of a project, we feel it is important to take a moment to acknowledge the confidence our clients have given us throughout the process and the hard work of each member of the team.
Thank you to all our clients and friends who have supported us over these past 35 years.