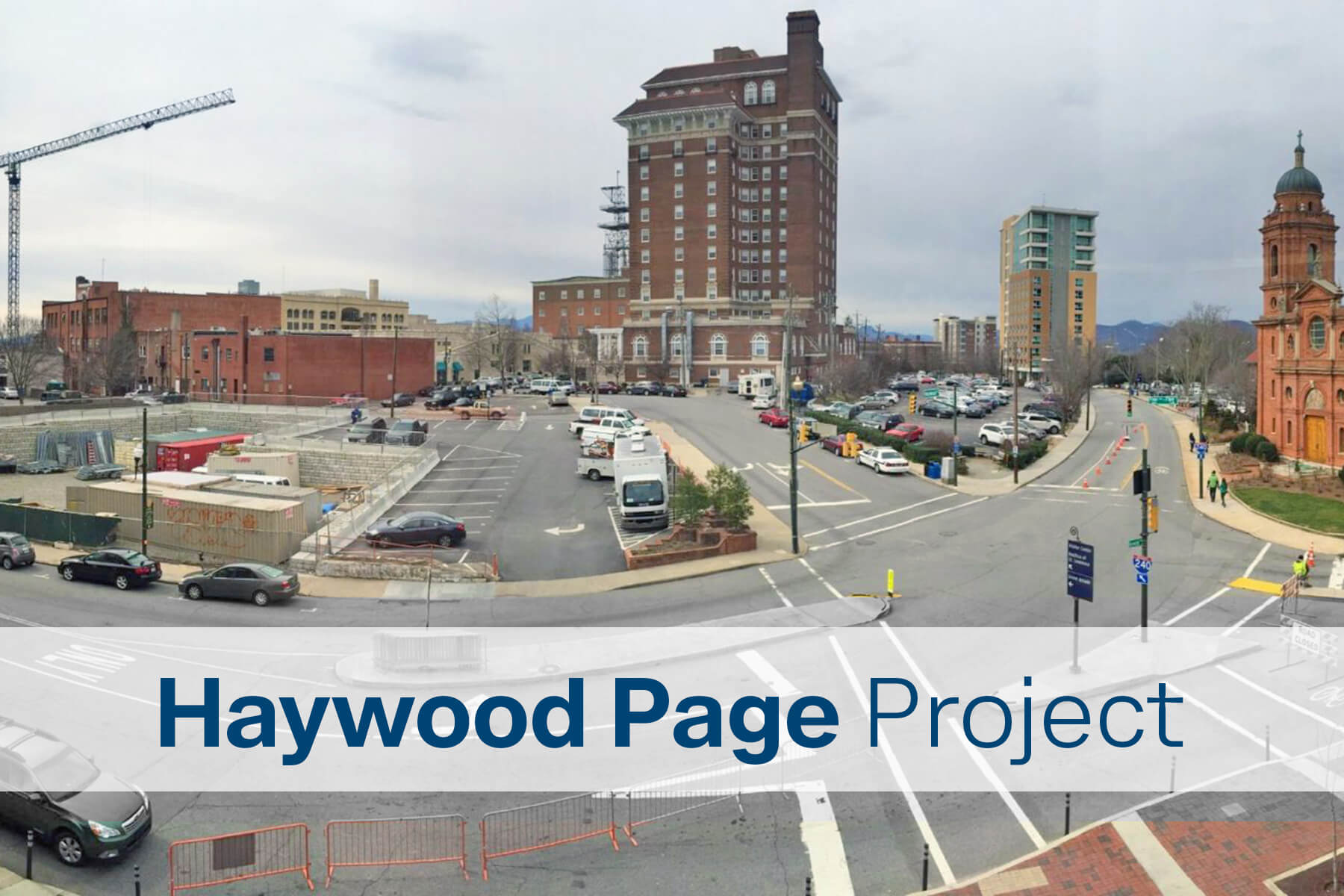 Haywood Page Project Update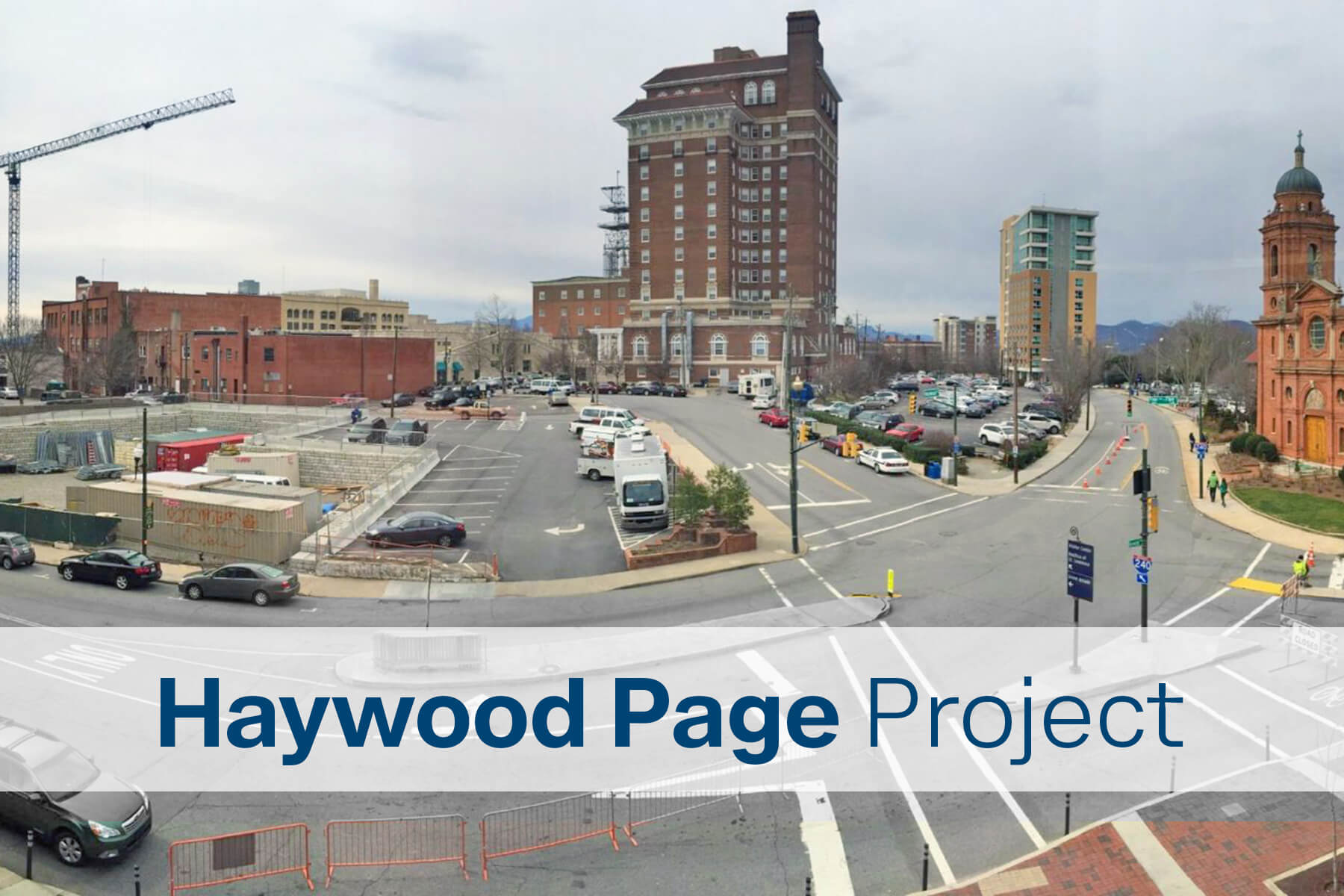 Samsel Architects is part of the design team creating the master plan for the property at the junction of Haywood Road and Page Avenue, known locally in Asheville as the "Pit of Despair." We teamed up with Nelson Byrd Woltz Landscape Architects and the City of Asheville to transform this neglected area into a unique cultural center.
History
This area of Asheville was home to the original Battery Park Hotel, which sat upon Stony Hill at an elevation seventy feet above the current site. The Hotel was demolished and Stony Hill excavated to flatten the area for the new Battery Park Hotel and ease increasing vehicular traffic. The excavated material was used to fill a creek that became Coxe Avenue. Haywood Road still follows the curve of the base of the Hill.
Although it is bordered by significant Asheville landmarks, including the Basilica of St. Lawrence, Thomas Wolfe Auditorium, and Battery Park Apartments, the property has stood empty for over 20 years. It is a challenging area due to existing roadway layouts, poorly designed intersections, the steepness of the site, and a converging of public and private property. Currently, it is being used mainly as a small parking area.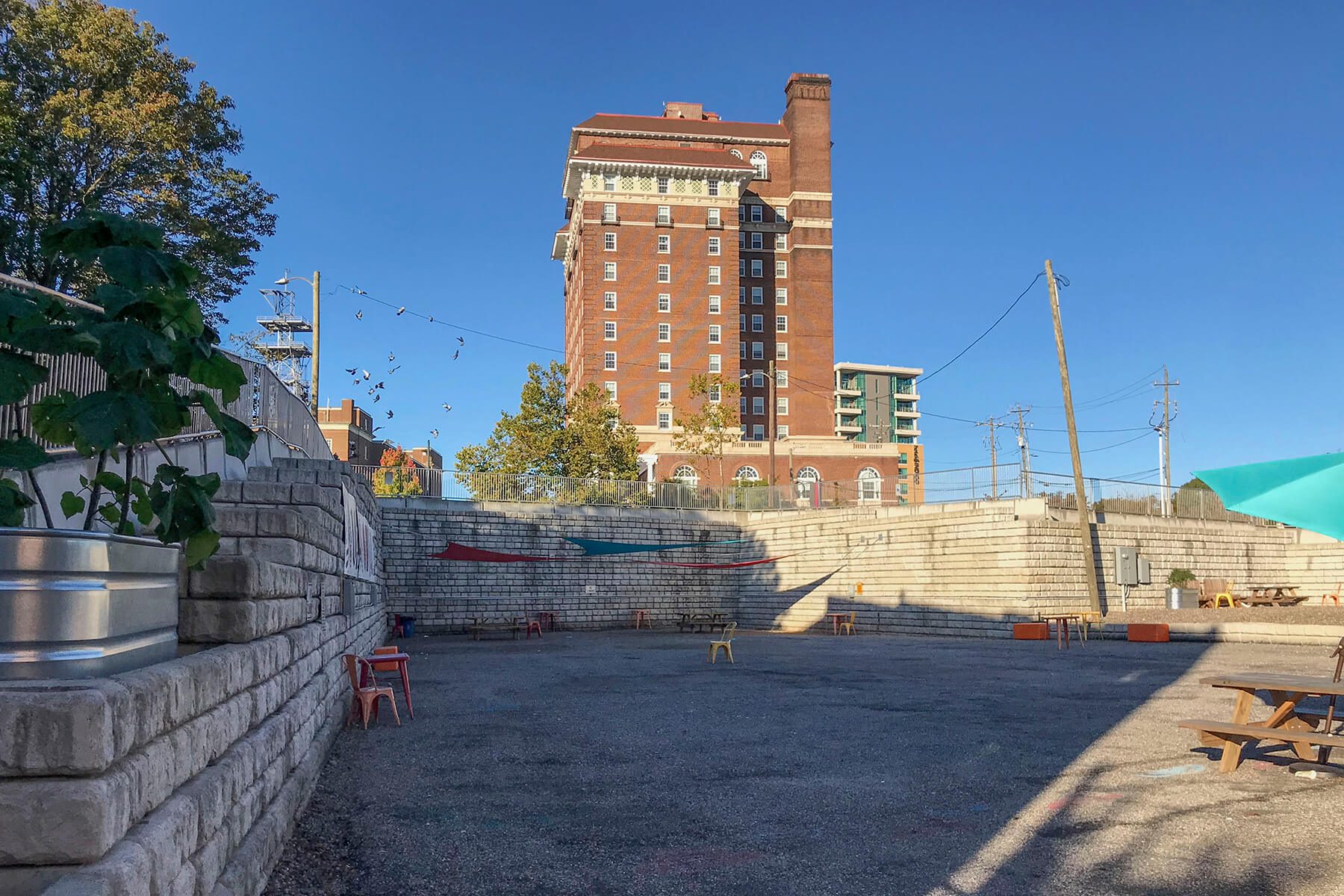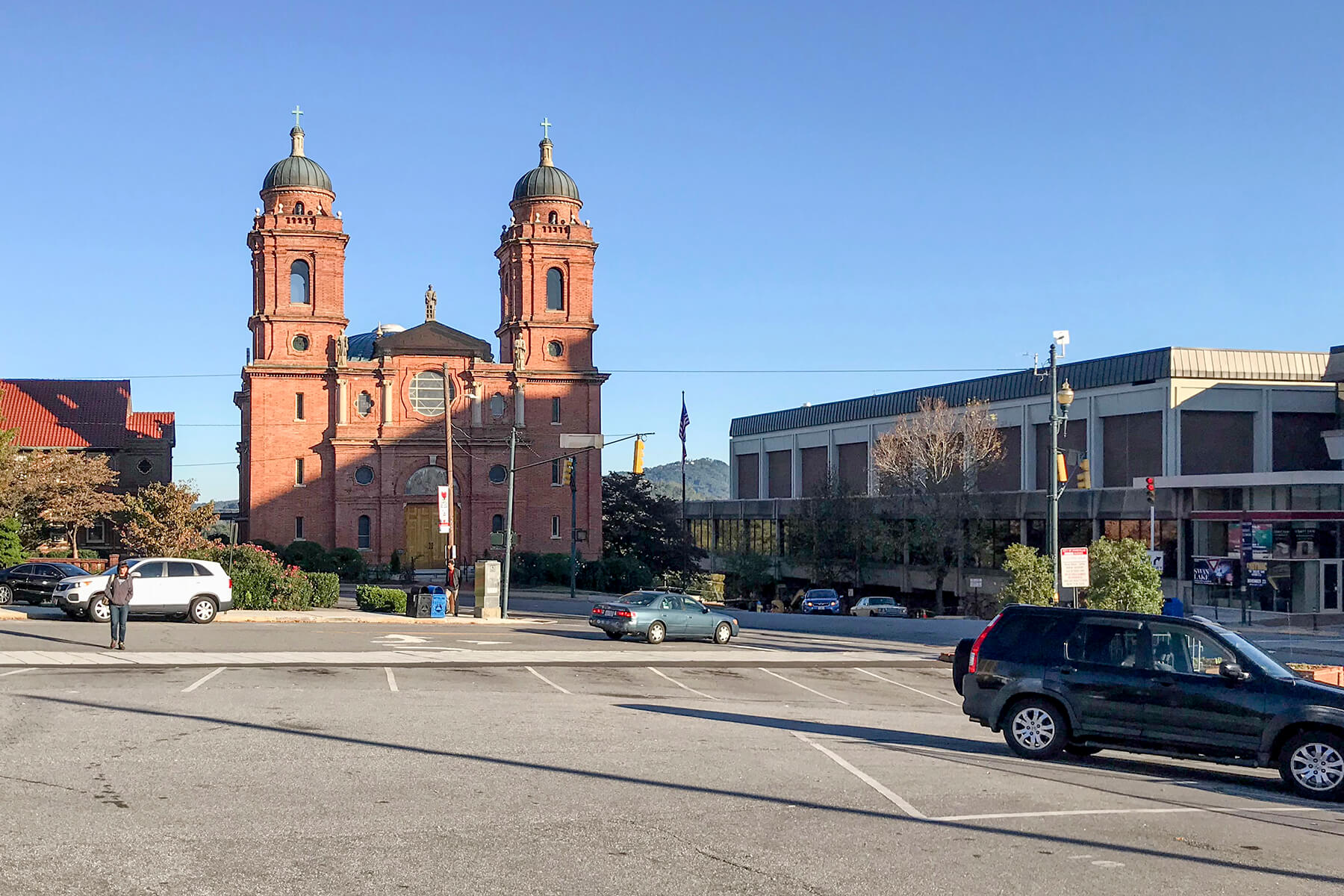 Master Planning
The main goal of the master planning is to design a space that will engage people walking down Haywood Road and Page Avenue or attending events nearby. The plan features a shaded public plaza, various seating areas, native plantings, and pathways throughout the site. Samsel Architects has been focusing on conceptual massing and programming for a building to help anchor the site.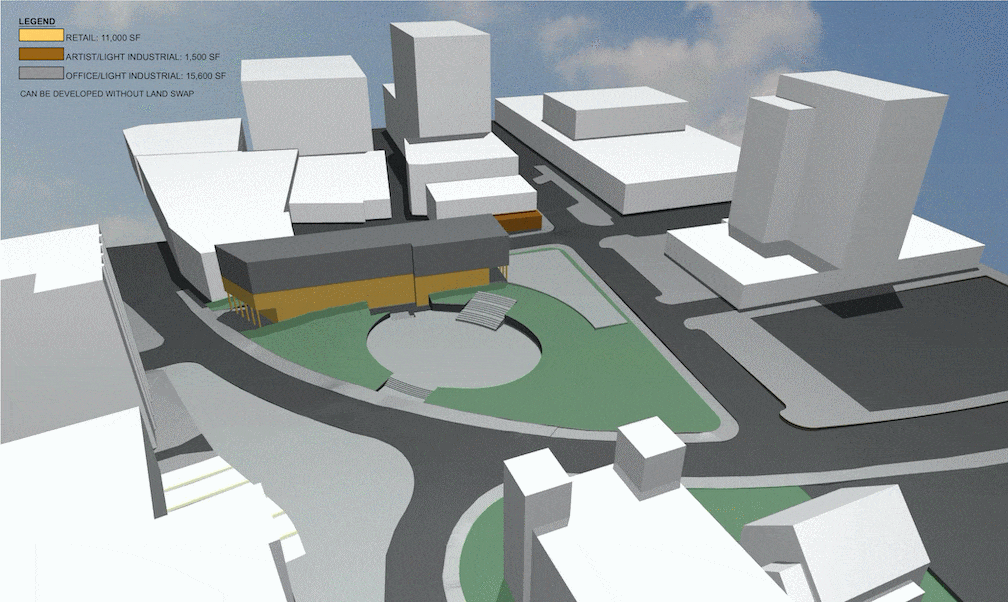 Capacity Studies of the property by Samsel Architects.
The design team has presented twice to the community during the master planning process. The first was to discuss concepts, history and walk through the site with the public to hear their thoughts. The second was to look at three design concepts and have people weigh in. The public's insight and opinions are instrumental to guiding the design team's process.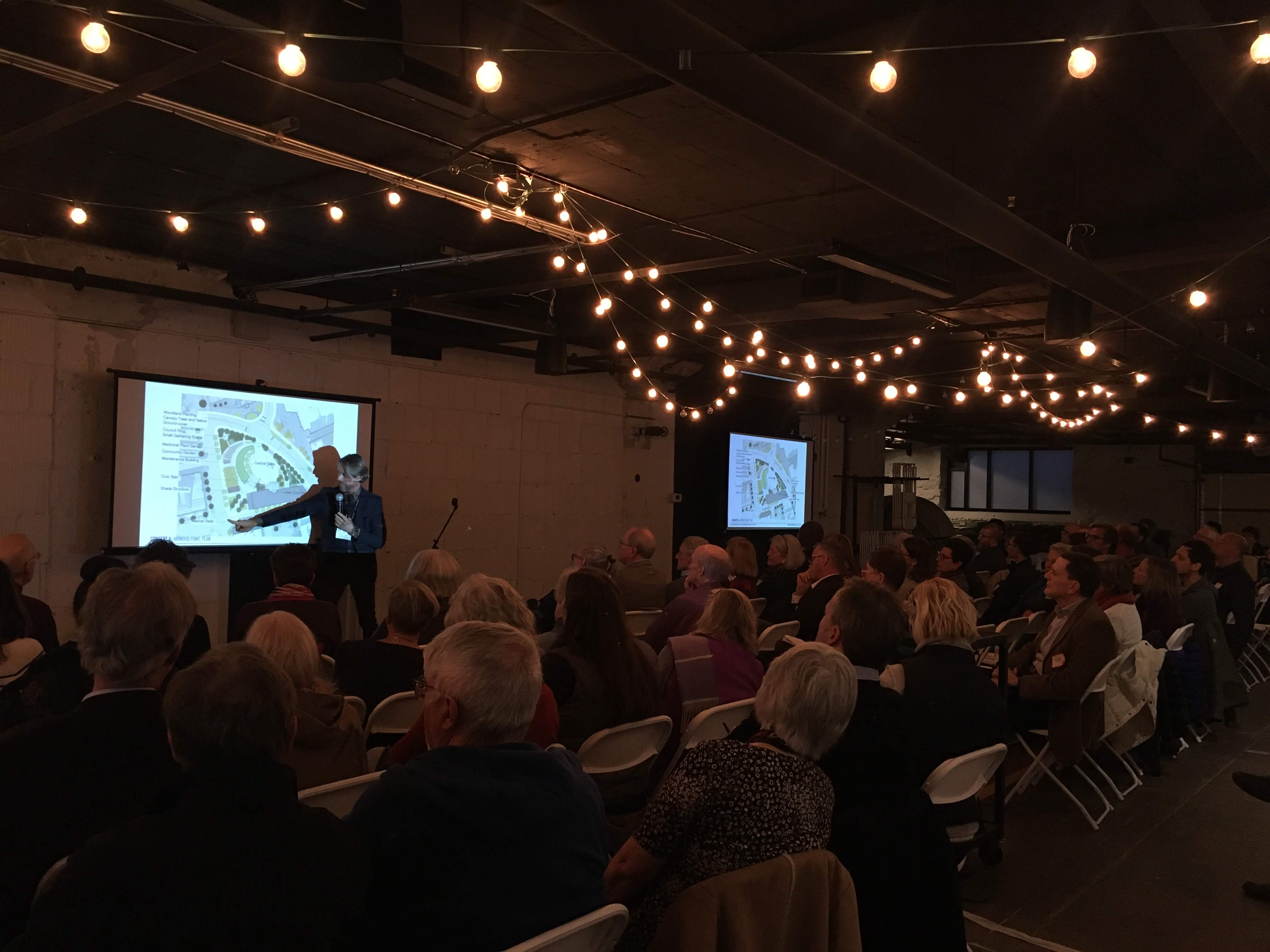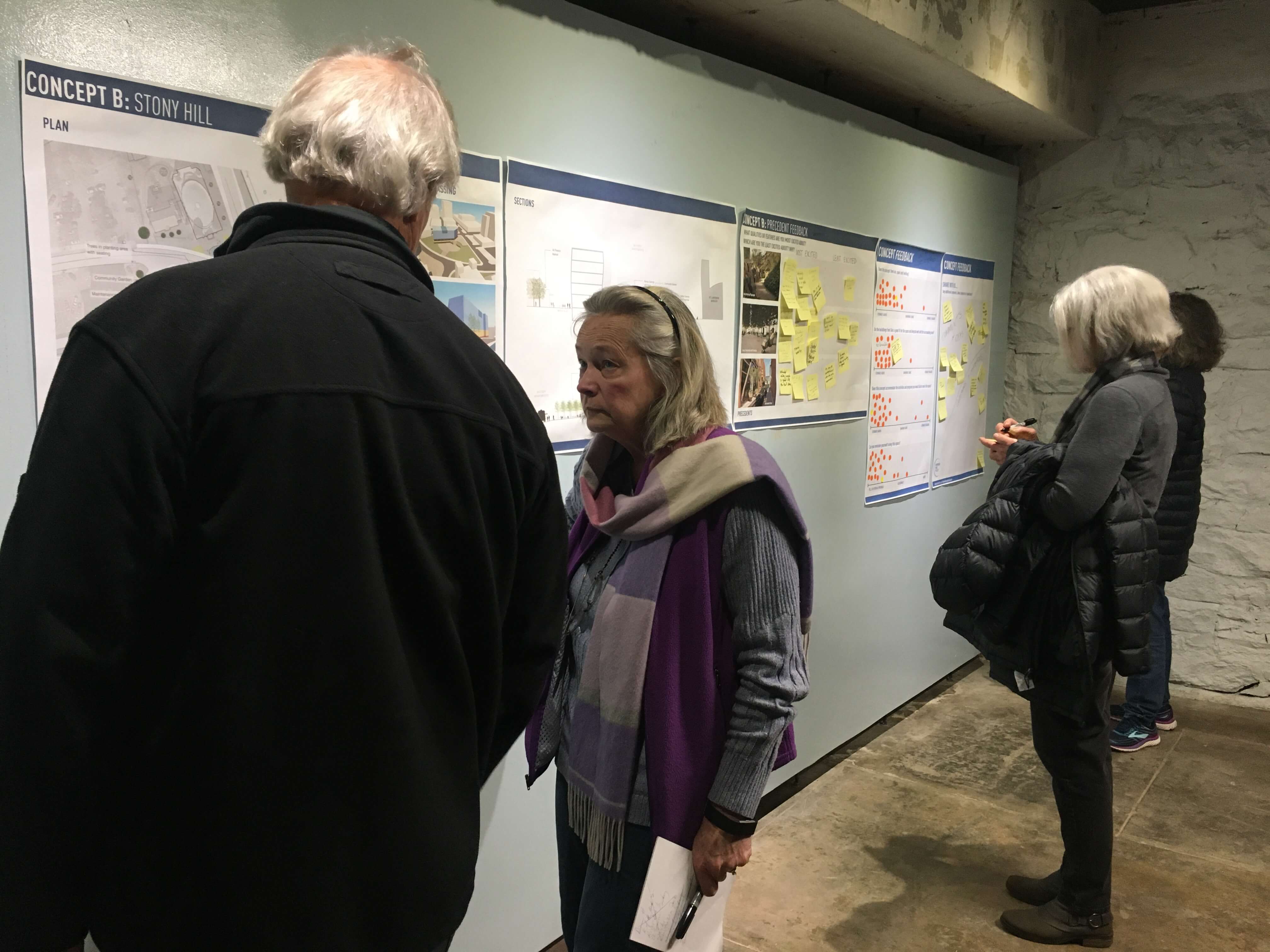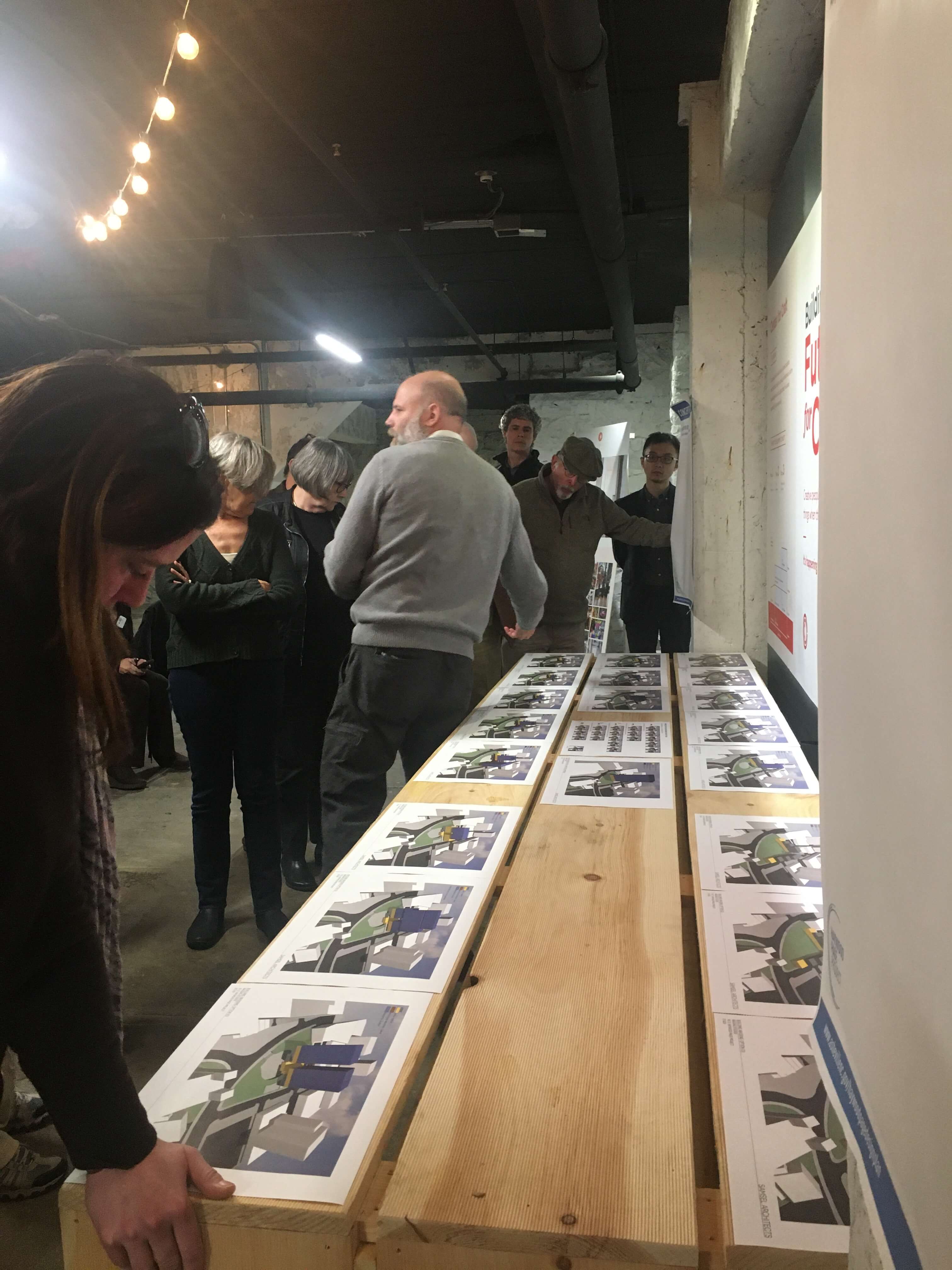 You can read more about this project and review the public presentation materials at The City of Asheville's website.