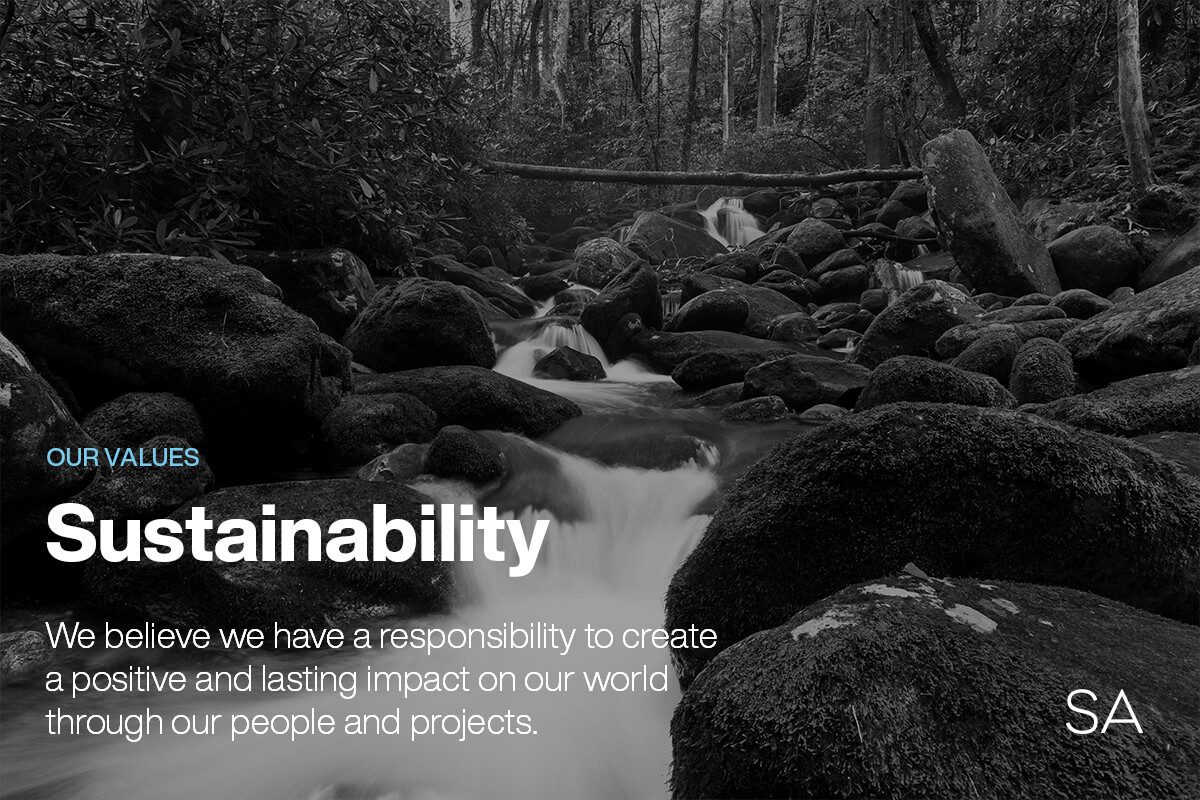 Our Values: Sustainability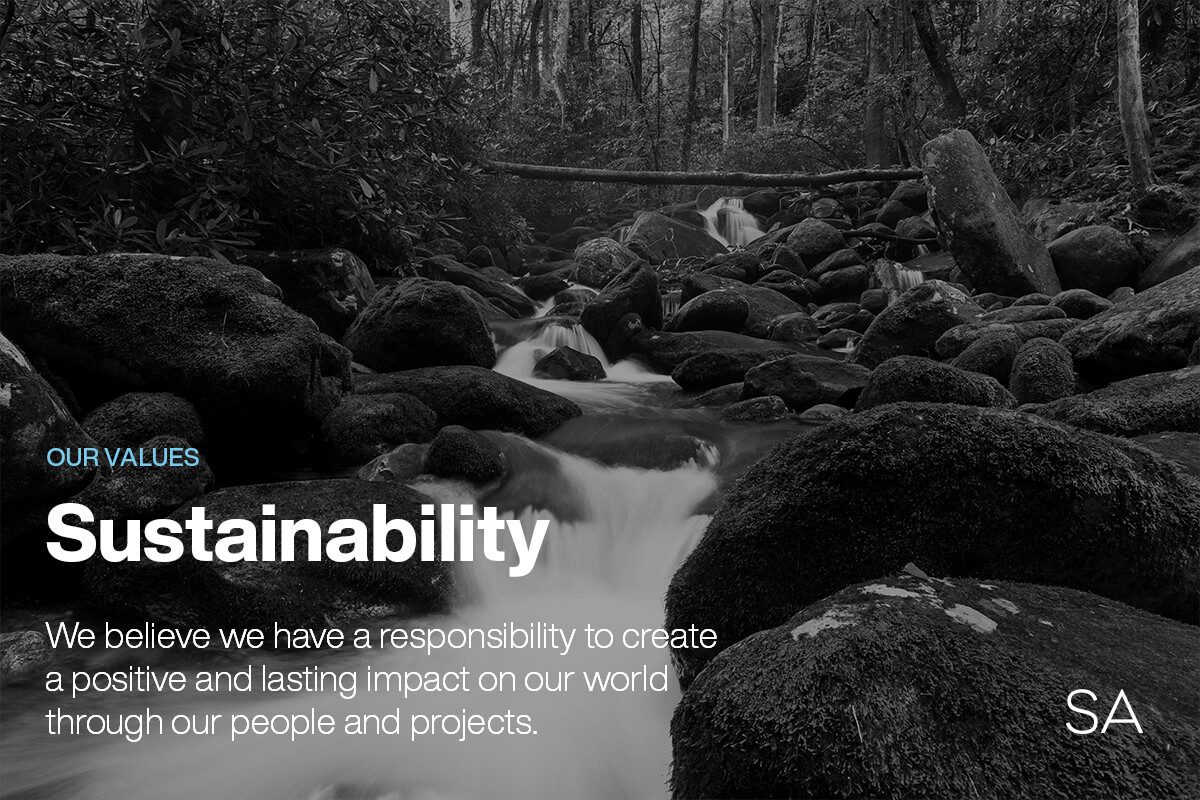 At Samsel Architects, we have a set of 12 values that are carried throughout our work and define who we are. We are doing a blog series that highlights each value, and since today is the 50th Anniversary of Earth Day, we will focus on Sustainability. Sustainability is the backbone of our studio and work.
"We understand that we are part of a greater system. We believe we have a responsibility to create a positive and lasting impact on that system through our people and projects. We also believe in supporting people and projects that value equity and diversity, health, economy, and education."
For 35 years, our studio has been committed to environmental design. We feel a responsibility to be good stewards of the earth because we know the built environment has enormous effects on our planet. For each of our projects, we carefully consider how to achieve our client's goals in a way that is environmentally responsible. Some factors we consider include the physical location of the project, keeping the land or existing buildings as undisturbed as possible, sourcing local products and materials, and high efficiency heating and cooling systems. Green architecture consists of a variety of factors, large and small, that add up to positive change.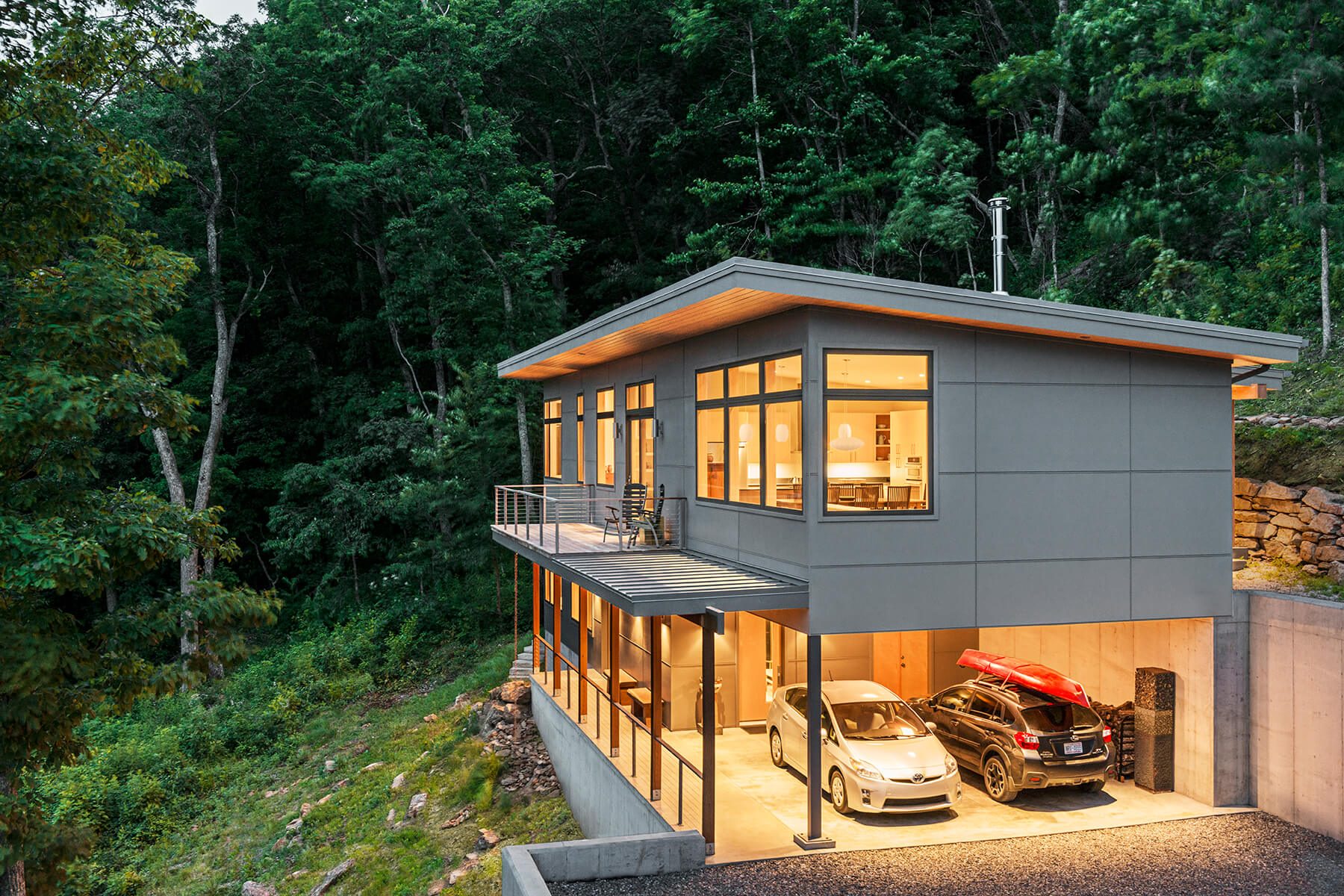 Certified Net-Zero Residence
A top design priority for this Asheville residence was minimizing energy use as much as possible while using cost effective and conventional building techniques. The result is a comfortable and cozy modern house in the mountains.
Read more here
Our commitment to sustainability is not limited to what we design, it also informs how we work, who we are and where we live. In this uncertain time, we have an obligation to support our team as they work from home, support our clients as we continue to provide our services remotely, and support our community as we navigate this crisis together.
As many of us are staying home this Earth Day, we should take this opportunity to reduce our carbon footprint. There are easy ways to make simple changes to promote sustainability at home.
Replace inefficient incandescent bulbs with efficient LEDs
Start a composting system for your garden
Use cloth towels instead of paper ones
Sign up for paperless billing
Teleconference (quarantine is making this the only option for some!)
Buy locally-sourced food when possible
Take shorter showers
Turn off and unplug electronics you're not using
Turn off the lights when you leave a room
---
Earth Day Events
Even while we keep our distance, there are some amazing digital events happening today. We invite you to join us in raising our voices for climate action and protecting our planet.
Riverlink Earth Day Kids' Festival Virtual Event