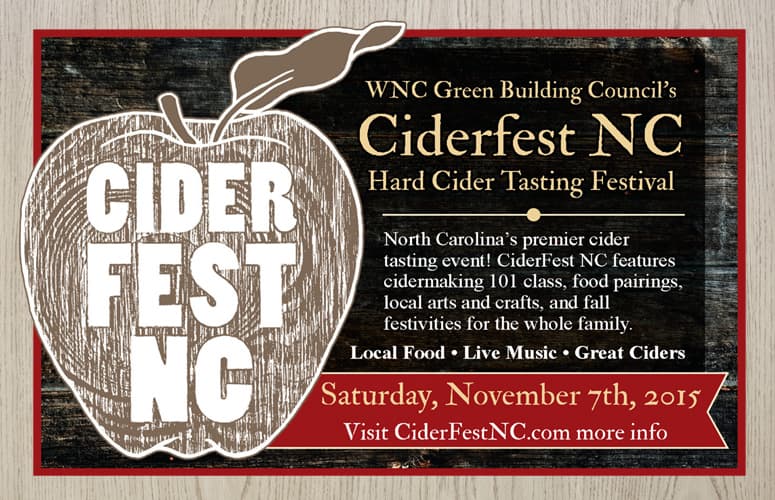 WNCGBC Hosts 3rd Annual CiderFest NC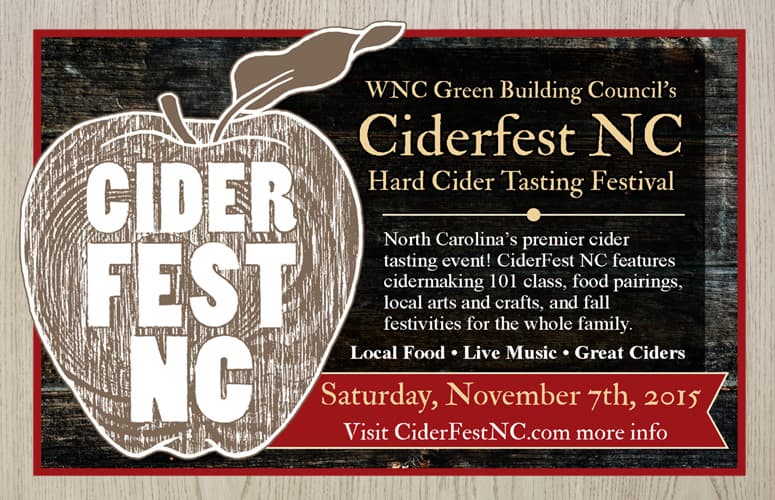 The WNC Green Building Council will be hosting the 3rd Annual CiderFest NC in November. This premier cider tasting event will feature local food, live music and, of course, great ciders. The festival will be held at the WNC Farmers Market – 570 Brevard Rd., on Saturday, November 7th from 1 – 5 PM.
This year more than twenty cider makers from throughout the region and beyond will be serving up their tasty ciders, as well as two local mead makers. To compliment the cider, a Chef's Station will be serving small plates with apples and hard ciders as the featured ingredients. Local bakeries and creameries will also be offering samples. A Home Cider Making Booth will offer cider making kits and educational demonstrations. There will also be a casual area for home cider makers to share their cider as well as lessons they have learned.
WNCGBC's CiderFest NC also includes fall festivities for the whole family: live music sprinkled throughout the festival, a cider making 101 class, and an interactive children's area focused on green living.
All proceeds will support the important work the WNC Green Building Council has been doing for the past 14 years in our community: promoting environmentally sustainable and health conscious building practices through community education and innovative programs.
Tickets are limited and are expected to sell out. Tickets on sale here. $30 (21+ Adults). Kids and young adults 20 and under are FREE.
Find out more at CiderFestNC.com.