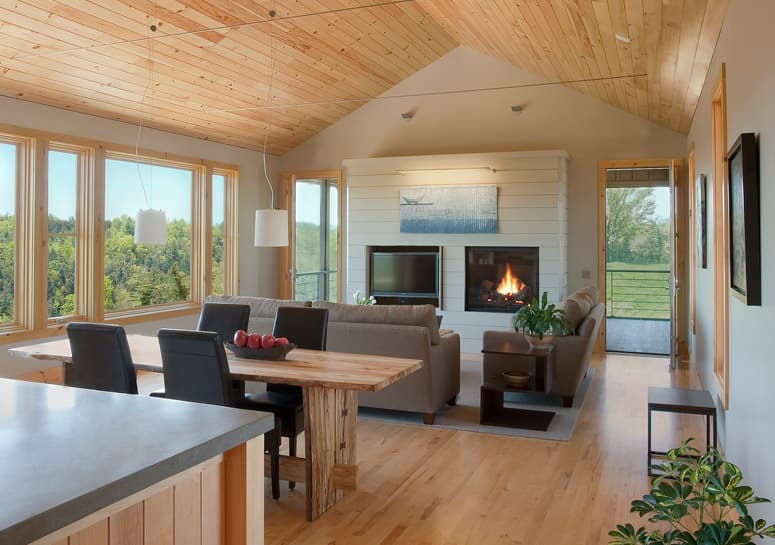 Creating balance between a fireplace and television
A challenge that often occurs while designing a house is how to balance both a television and fireplace in the same space. Televisions can be an eye sore when it comes to design, and having both can create competing focus in a room. A multi-functional gathering space that fosters both entertaining and relaxation, with or without the TV or fireplace on, is important to many homeowners, so finding a harmonious arrangement requires thoughtful design.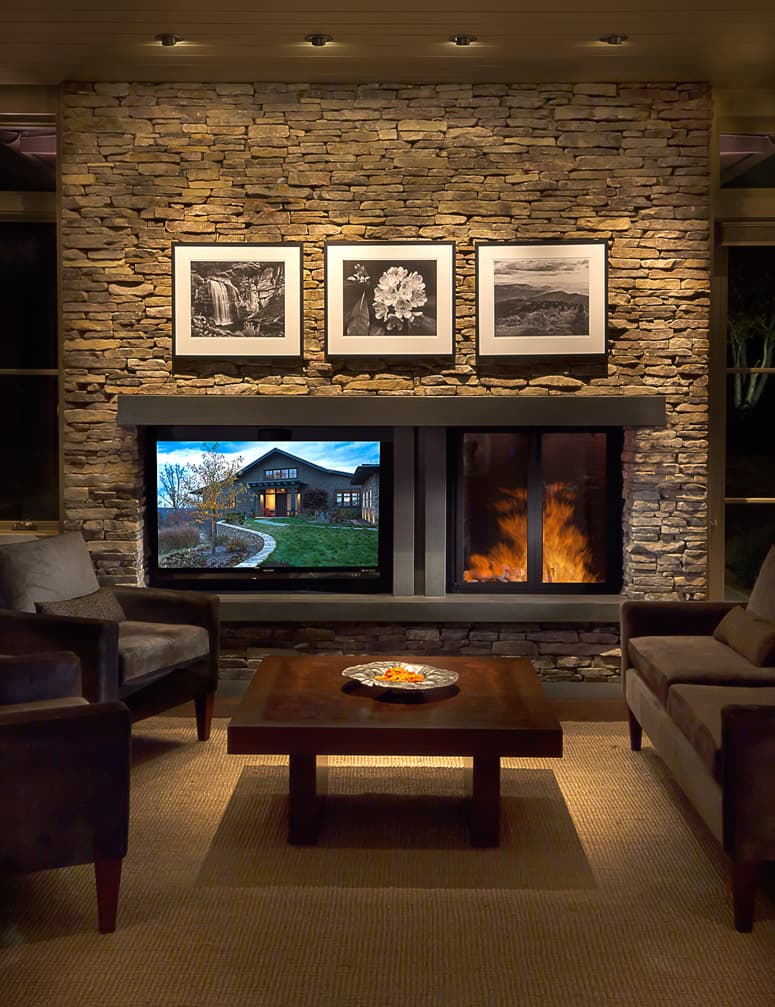 Above: Town Mountain Residence
Sometimes the easiest solution is to place a television above the fireplace. The concern with this placement is that the television becomes the focus of the room and can dominate a wall and the room. One smart solution to address this design challenge is to place the two side-by-side on a feature wall. Keeping them at the same level and scale creates continuity and unifies the overall composition. In this home, the two are placed in a niche in the rock wall, surrounded by coordinating design elements of concrete and steel. The use of a dark color helps the two blend into the background when they are not in use.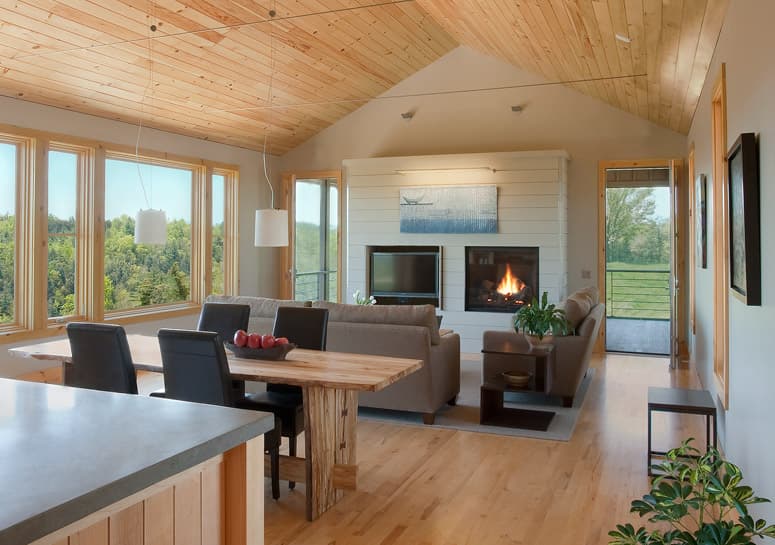 Above: Madison Residence
An alternative method for this placement is to conceal the television. When the television is not in use in this living room (above), it can easily be hidden away by pocket-back panel doors that slide over the screen. The panels perfectly align with the wall and practically disappears. With the television tucked away, the fireplace becomes the center focus of the room.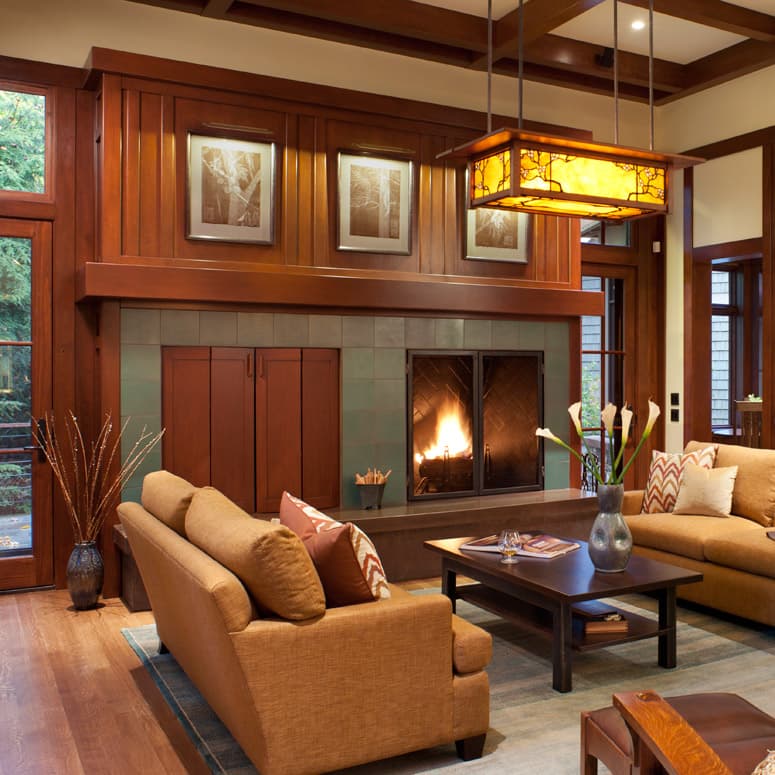 Above: Nantahala Residence
This living room also has a concealed television. This successful arrangement uses mirrored design details with the folding doors to create balance. The matching wood and coordinating green tile further the cohesion. This living room offers a cozy conversation area around the fireplace, as well as seats for a perfect view of the screen.

Above: Pinnacle Cottages at Primland Resort
At this resort, the gathering area needed a furniture plan that allowed guests to see the breath-taking views, as well as sit by the fire for a relaxing night of television. Because of the limited wall space, the television had to be mounted over the fireplace. To avoid the television overwhelming the room, we composed the wall so the TV and fireplace have equal proportions and matching details and materials.
Whether they are going to be stacked or side-by-side, putting a television and fireplace on the same wall requires thoughtful planning. Careful design and an integrated composition of materials can allow these focal points to work together to create an inviting and warm space during any season.