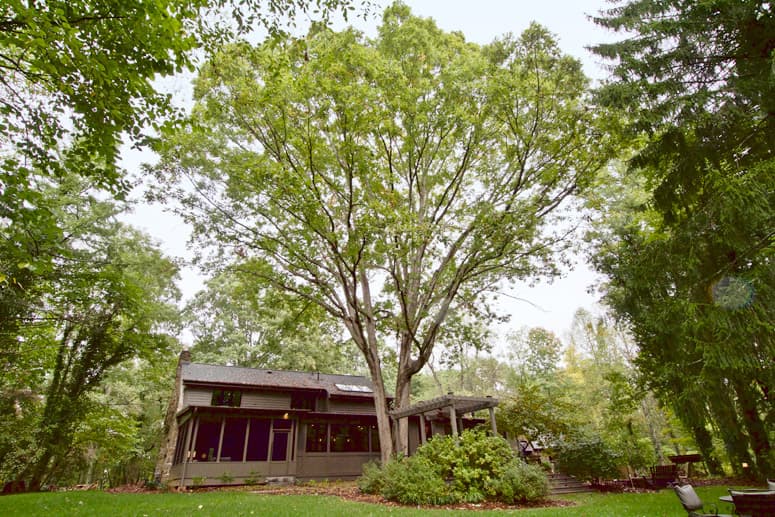 Green Building Directory Features Samsel Project


The 2015 WNC Green Building Directory hit newsstands recently and features an article about tree preservation during construction written by Samsel's own Margaret Chandler.
The inspiration for this article was one of our recently completed renovations to an existing home from the 1920s. The biggest challenge with this project was preserving a massive white oak tree on the property. The owners wanted a kitchen expansion but the oak tree sat only 5 feet from the kitchen window. The tree's presence is the site's main feature, with a canopy 100 feet in diameter and a trunk 6 feet at its widest, and holds great sentimental value to the owners. Sacrificing the tree was out of the question, but locating the kitchen expansion elsewhere was not financially feasible. As a compromise, a large portion of the house adjacent to the kitchen was demolished, and most of the kitchen function was expanded in this direction.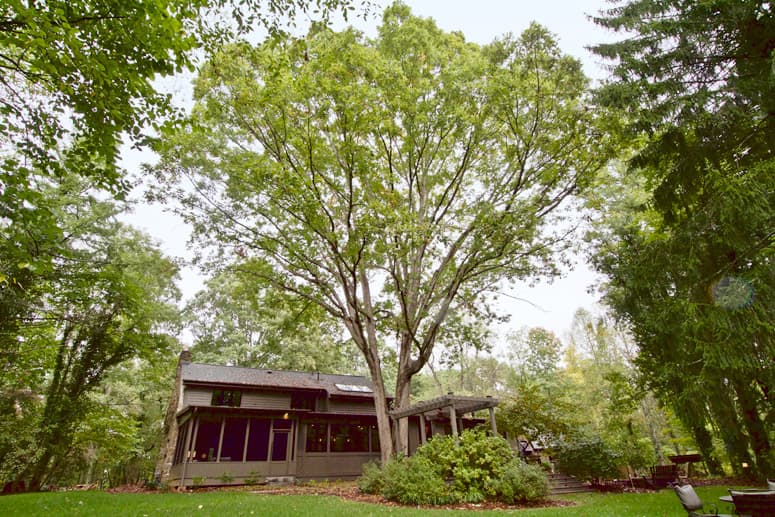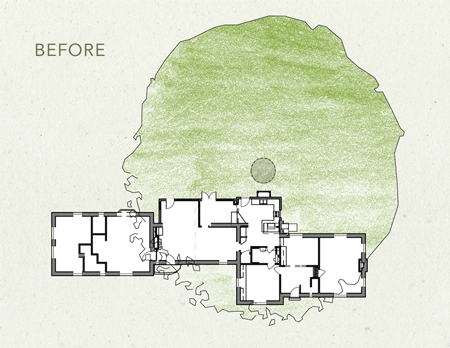 Tree roots that are exposed during excavation need careful attention and should be wrapped in a protective sleeve prior to pouring concrete. In this project, a PVC encasement was used and any airspace around the root was filled with dirt and seams were sealed with duct tape to prevent penetration.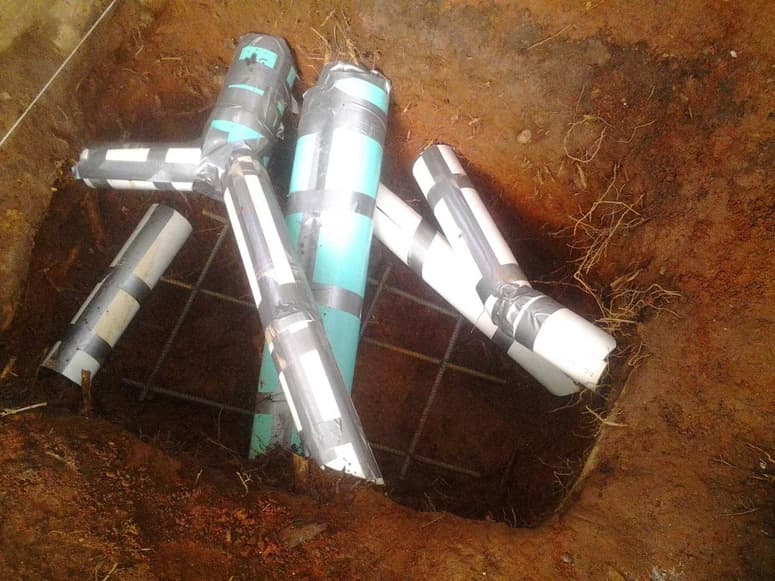 Building around trees is truly a collaborative process. The arborist, contractor, architect and structural engineer all worked together on site to ensure that the tree, and the design integrity of the project, were preserved.
The Green Building Directory is in it's 11th year and has become a leading resource for green building in our area. Published by the WNC Green Building Council, this directory includes a variety of topics for both professionals and home-owners. Pick up your free copy to read this article wherever the Mountain Xpress is distributed or online here.