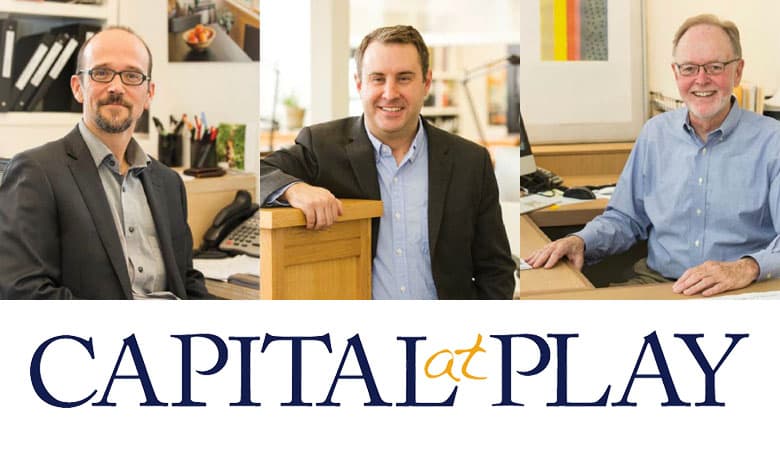 Samsel Principals Featured in Capital at Play Magazine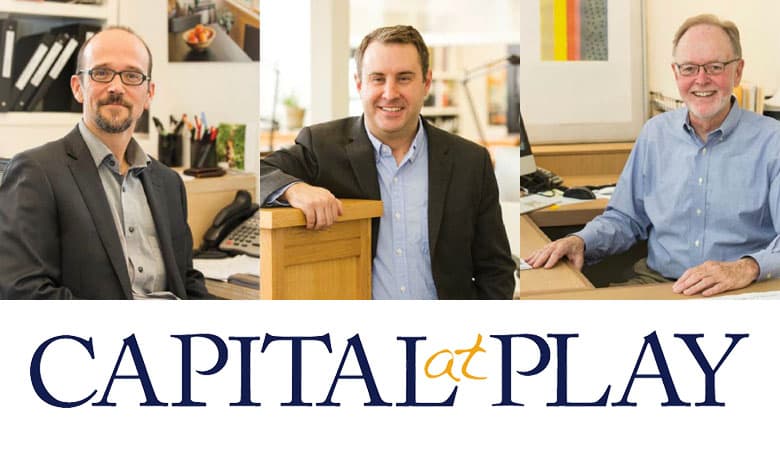 This month's edition of Capital at Play magazine includes a feature article that profiles Samsel Architects and the importance of planning for ownership transition. The three owners of the company, Nathan Bryant, Duncan McPherson and Jim Samsel, were interviewed about the firm's history and its future as the founding principal, Jim Samsel, prepares to retire over the next few years. Jim founded the firm thirty years ago after buying and renovating a dilapidated building on Biltmore Avenue during the very beginning of downtown's revitalization days. Since then, Samsel Architects has built an impressive portfolio of projects throughout the Southern Appalachian region, including the revitalization of many downtown spaces, like Pack Square Park.
"What we were committed to early on," says Samsel, "was great design; and to providing a whole variety of services-a complete architectural package. Also, we wanted to engage civically; to use our talents to help create well-designed public space; to work with nonprofits on a pro bono basis whenever it was feasible. We wanted to establish a legacy of giving."
Thanks to Capital at Play for their good work on this article. To read the full article, click here or find it on newsstands now.