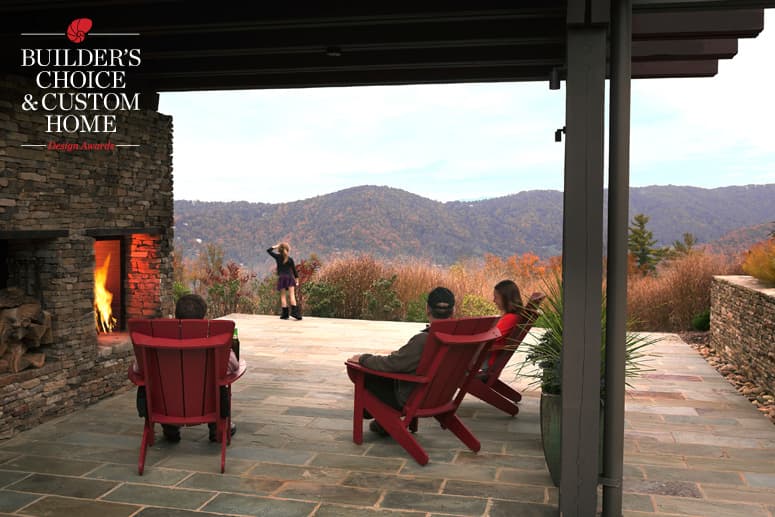 Town Mountain Home Wins Design Award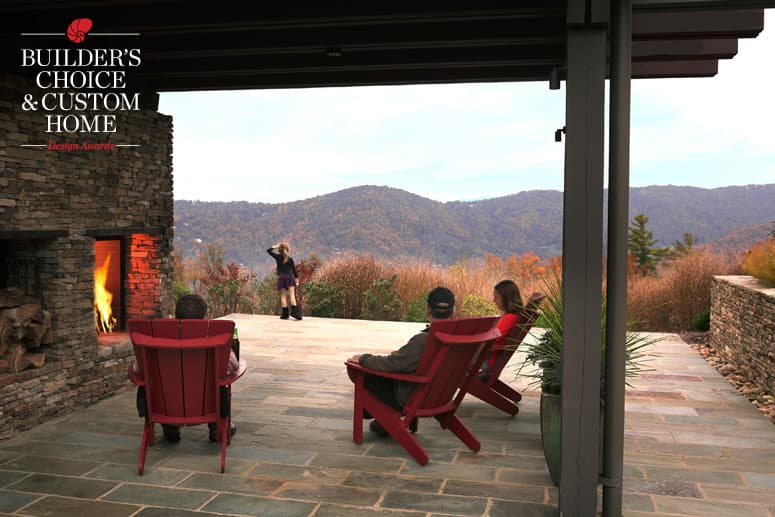 Our Town Mountain Residence was recently awarded a 2014 Builder's Choice & Custom Home Design Award. These national awards are given out every year to recognize quality and innovation in residential design. This project in particular was chosen for its deliberate connection to the outdoors. Since our office is based in a mountain region, the indoor-outdoor connection is an important principle of our firm's design philosophy.
Outdoor living spaces were carefully planned around the main level living spaces. We wanted to create a physical connection to the outdoors, while still maintaining an unobstructed view to the mountains and landscape from both interior and exterior rooms. This house features both covered and open porches and terraces that allow for a variety of outdoor gathering options. As the seasons change over the course of a year, there is always a comfortable place to spend time outside.
Orientation and placement on the site provides spectacular mountain views while still being a good neighbor and not marring the views from the nearby hillsides. We developed simple massing and roof forms that reflect the sloping land. Natural colors and tones were also used for the exterior palette to blend the house into the adjacent and newly replanted forest. Congratulations to the entire project team!
To find out more about this award visit customhomeonline.com