Choosing a Palette for Mountain Modern Farmhouse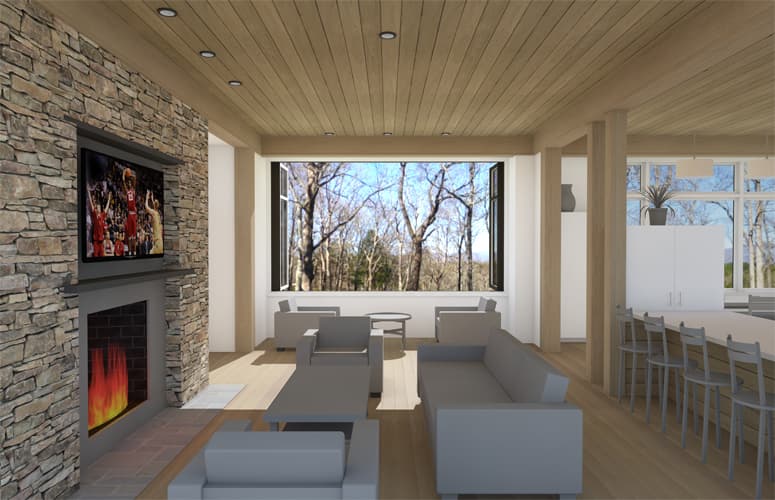 Plans for a new mountain modern farmhouse in Polk County are taking shape and our focus has now shifted to refining the interior palette. The design concept for this house is to create a simple, warm and bright atmosphere through the use of colors and materials. On the main level, there are four central living spaces that are all open to each other, so we developed a neutral palette of stone, natural wood and single-toned painted surfaces. This approach unifies the spaces and visually calms the rooms, which otherwise could feel busy and distracting.
Choosing the right palette for a project can seem overwhelming because of the abundant options of products, materials and colors available. To help us get a better picture of the complete effect of what colors and materials will work best in our spaces, we use BIM (Building Information Modeling) computer rendering software. BIM software allows us to explore different colors and materials in the architectural model. It can be difficult for our clients to visualize what a space will feel like by just looking at colors on paint chips or small samples. The software is a powerful tool that allows us to help our clients visualize our ideas and get an overall feel of the space. We can also create realistic lighting scenarios for daylight and artificial light.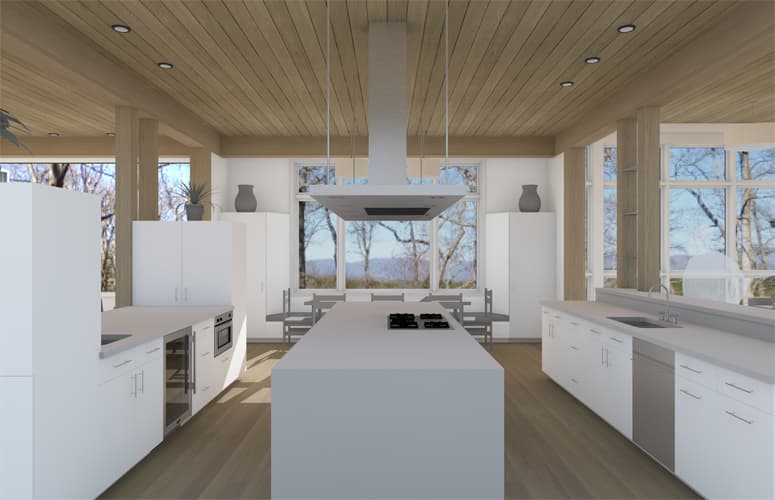 We also use the software to explore our design concepts for the exterior of a home. Exploring different material palettes and lighting schemes is a key step to creating a beautiful final product. It is an effective way to understand how the exterior materials and colors will work together. One of our core design philosophies is to blend our buildings with the surrounding landscape. Renderings from our BIM software allows us to better visualize the home's exterior palette in the context of the surrounding land.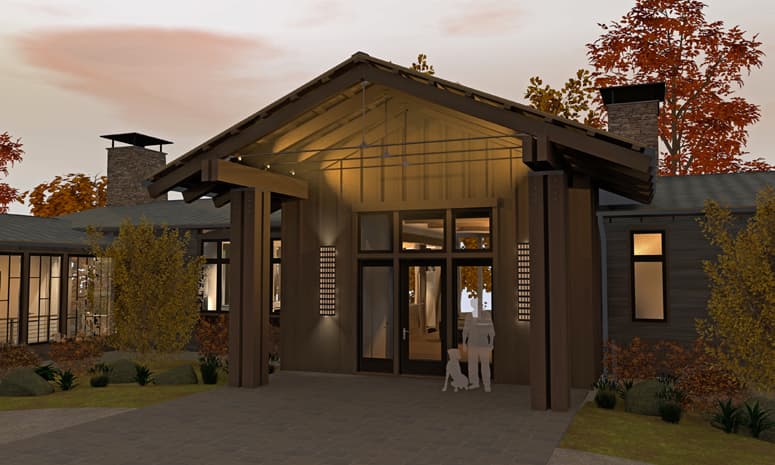 The mountain modern farmhouses and agricultural buildings in our area continue to inspire us. This modern interpretation of a farmhouse uses traditional forms and materials to establish a relationship to the vernacular architecture of the region. Simple detailing and natural materials relate this house to the practical and functional nature of many historic farm and barn structures of the area while the interior spaces are designed for modern-day living.