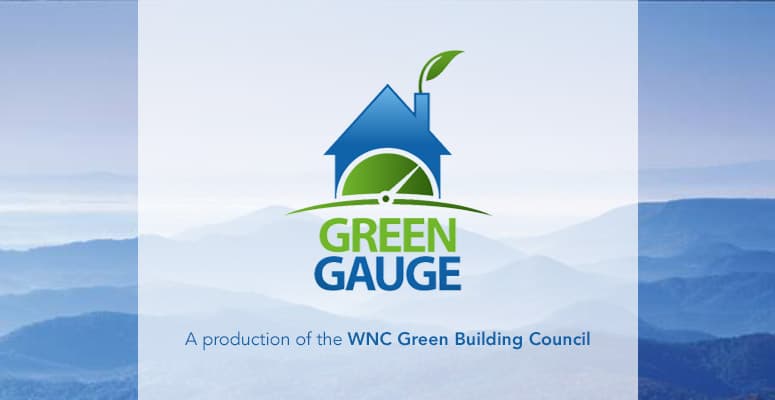 WNC Green Building Council Introduce Green Gauge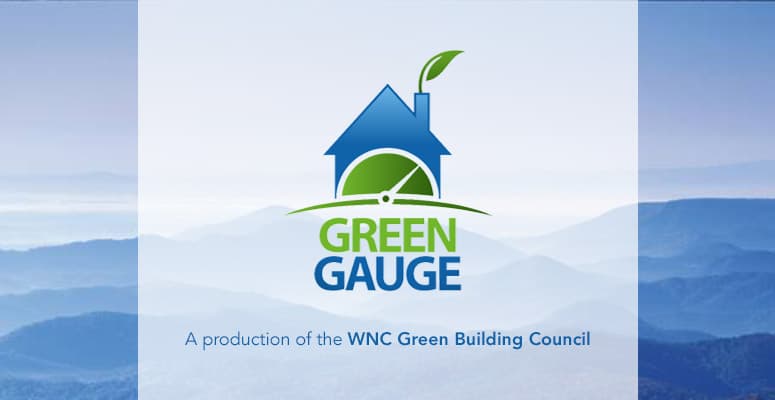 The Western North Carolina Green Building Council (WNCGBC) recently introduced a new program called Green Gauge. This simple program assesses how green an existing home actually is. It is the perfect comparison tool for buyers or sellers of green homes or for homeowners needing recommendations on how to make their home healthier and more efficient.
Green Gauge participants receive recommendations for energy upgrades as well as an estimate of how these improvements can reduce utility bills and improve their Home Energy Score (HES). The HES is an energy-rating system from the U.S. Department of Energy that measures your home's energy performance. This score will show how your home compares to others in the area or nationwide. The Green Gauge Assessment will also provide information about how to reduce water use, improve indoor air quality, landscaping and green materials.
All information will be tracked in a secure database for homeowners to access and update over time so that no matter who owns the home, the information is always available. The ultimate goal of the program is to encourage improvements to homes, so for a small fee, a home's Green Gauge can be updated to reflect any upgrades over time. Information about individual homes will remain private. The Green Gauge program will also catalog data about the performance of homes in our area so that energy and water-use performance of homes can be compared based on square footage, ZIP code, and number of bedrooms.
Understanding your home better enables you to make informed decisions that will save you money on utility bills, improve your indoor air quality, minimize environmental impacts and improve the value of your home.
Visit the WNCGBC Green Gauge site, or contact them directly to get started: [email protected] or 828-254-1995.