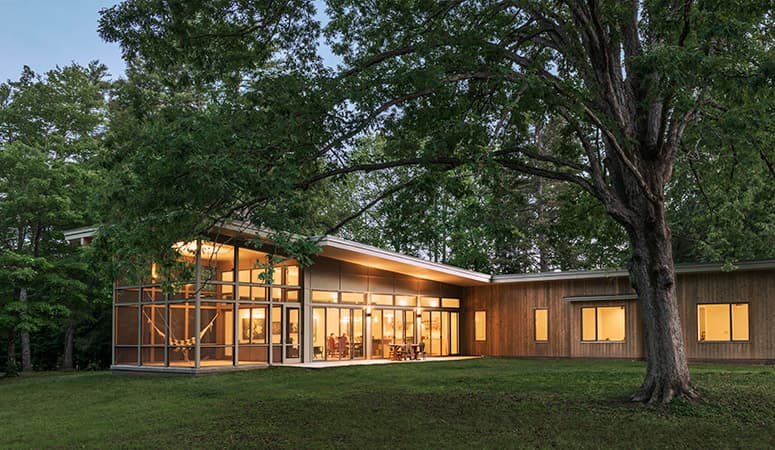 Hammock House: A Modern Home on a Working Farm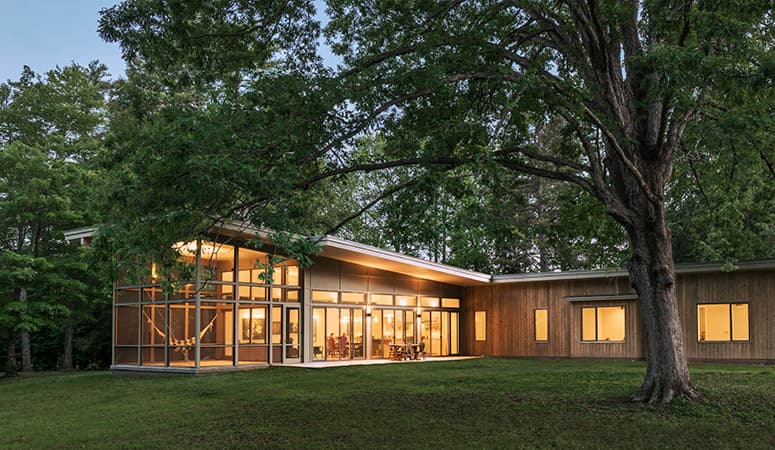 Our recently completed project, the Hammock House, is a new interpretation of utilitarian farm structures. This home sits in the foothills of North Carolina and brings a distinctly modern element to a rural working farm. Our clients decided to retire a little early because they longed for a simple farm life, so they purchased a 40-acre farm with pastures, mountain views and land dotted with towering old growth oak trees.
As with all of our projects, the existing landscape and our clients' vision directed our design concept. Our clients came to us to design a simple, modern house that could open up to the land. The result is an L-shaped house that orients public and private spaces around the largest of the oak trees and creates a protected and intimate outdoor terrace. Operable doors and a mosaic of windows connect the living spaces to the surrounding landscape and bring daylight in on 3 sides.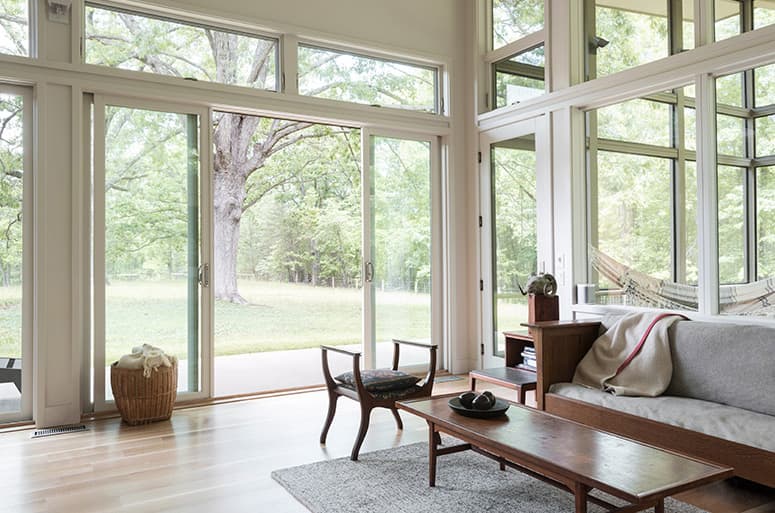 The main entry for the house is at the low point of the roof and the ceiling height and roof slowly rise as you move through the public spaces of the house. A glass window wall and screen porch create a dramatic termination of the roof line as the living spaces open up to a view of the adjacent forest and pasture. The abundant windows and neutral tones make the interior spacious and bright.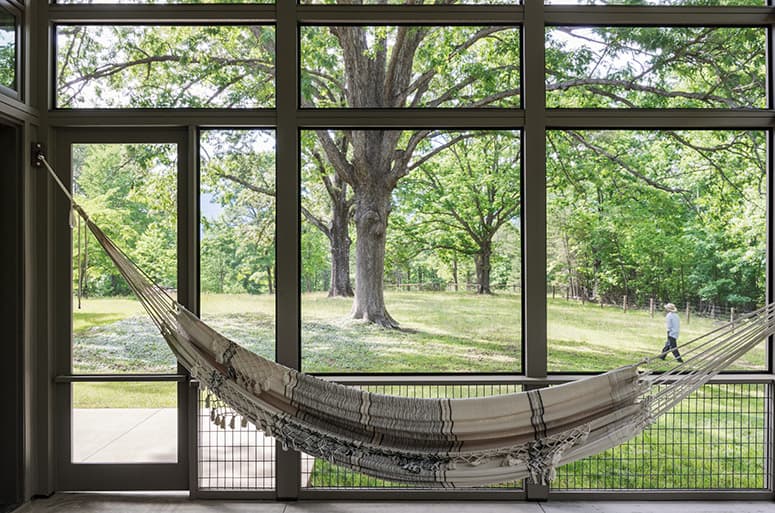 The programming and space planning required unique design solutions based around our client's close-knit extended family. The wife's parents are also full-time residents in the home, so designing the right balance of shared and private spaces for four adults was key to a high functioning design. The husband's extended family comes to visit from South America for extended stays bi-annually, so the house was designed to structurally and spatially accommodate hanging hammocks so the family can stay together on the land when visiting.
This project was fun to watch materialize. From the very start, there was a clear concept and we are pleased to see that concept come to fruition and happy to make our clients' wishes a reality. We'd like to thank Fred and Seth Koon of F.R Koon Custom Homes for their hard work and excellent craftsmanship on this project. To see more photos of The Hammock House, click here.