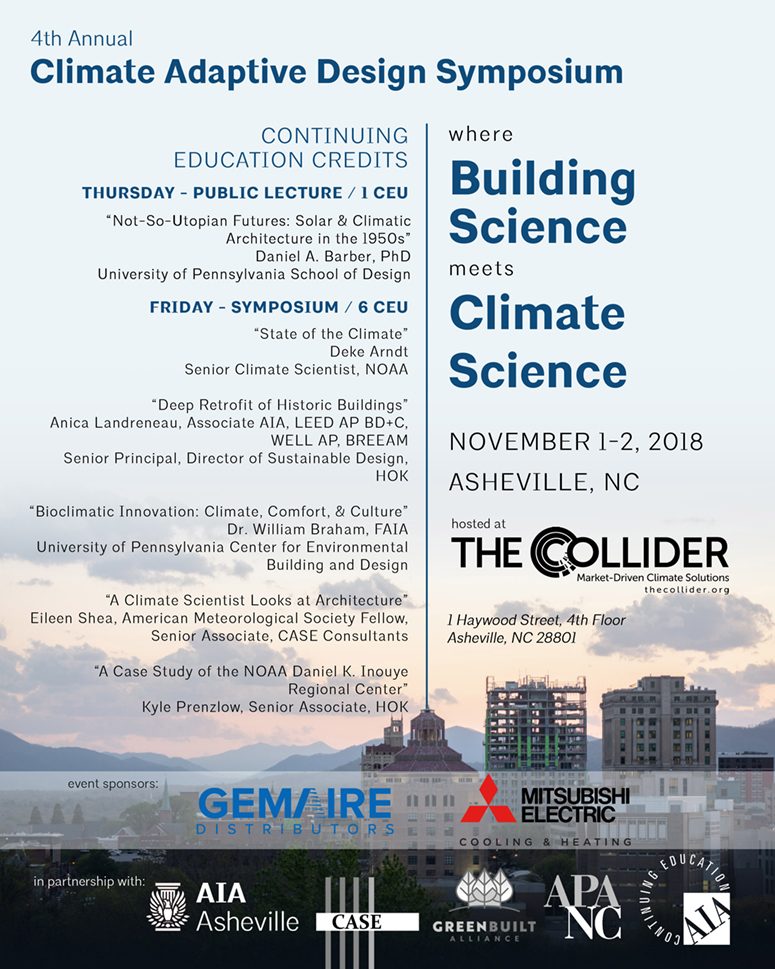 4th Annual Climate Symposium this Week
The 4th Annual Climate Adaptive Design Symposium is happening this week at The Collider. This year's conference theme is "Deep Retrofit" – renovation of existing buildings to promote sustainable design.
The two-day event begins on Thursday evening with a lecture that is free and open to the community. Friday's conference is geared toward design and construction professionals. Six credit hours of professional development will be offered for Friday's conference and one credit hour for Thursday's lecture. Continuing education credits will be provided upon request.
The conference is a collaboration between the AIA Asheville and CASE Consultants International.
See below for a full schedule or find out more information and to register click here.
---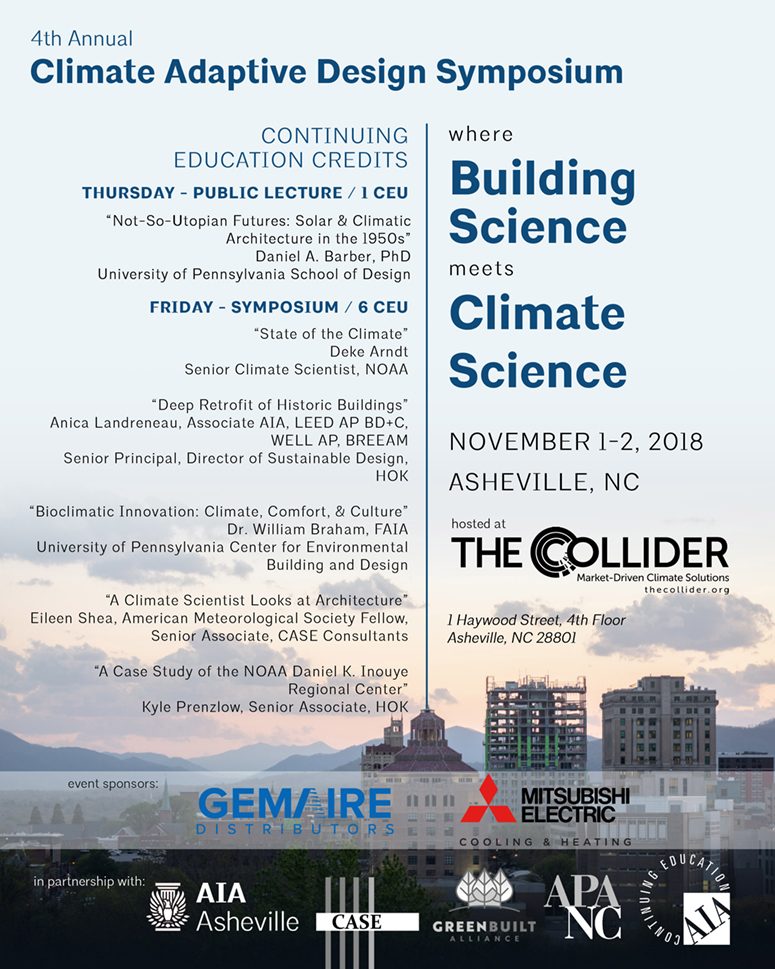 Thursday, November 1
5:00 pm till 7:30 pm
On Thursday evening, there will be a a pre-conference public lecture by architectural historian Daniel A. Barber who will discuss his recent book, A House in the Sun: Modern Architecture and Solar Energy in the Cold War, an account of solar energy experiments during the Cold War. Dr. Barber will describe how architecture has engaged with environmental issues, combining architectural history with geopolitical considerations. His talk will also help illuminate current issues involving energy, architecture, and climate.
The event takes place at The Collider and is free and open to the public and includes a reception with refreshments, including local beer and food.
Friday, November 2
8:15 am till 4:45 pm
The Friday conference is also held at The Collider with registration from 8:15 am to 8:45 am. The conference will conclude at 4:45 pm. A catered lunch is included in the registration fee.