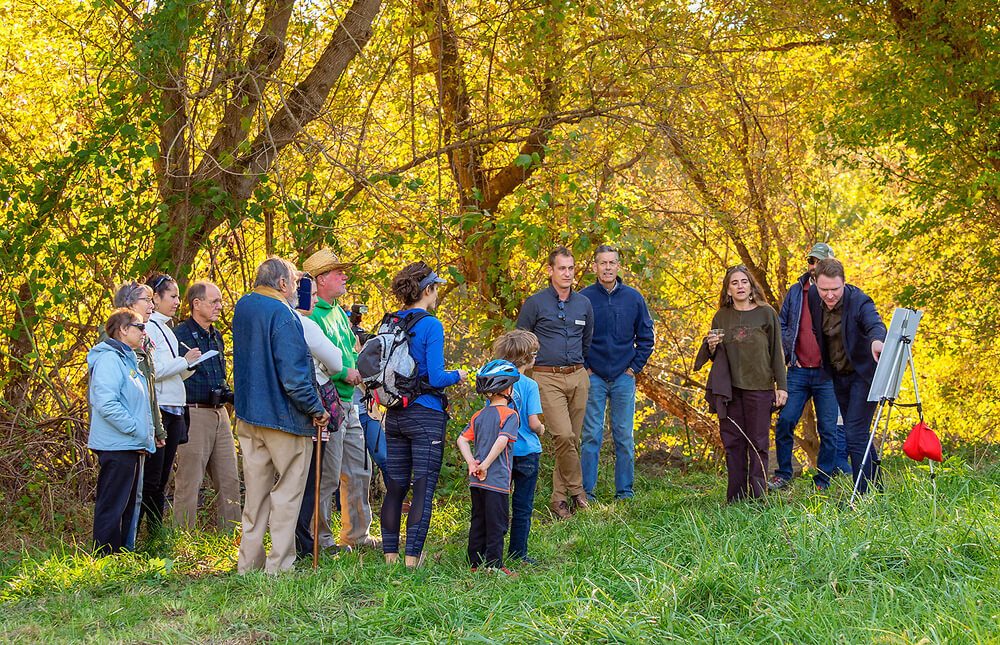 Draft Master Plan for Karen Cragnolin Park Revealed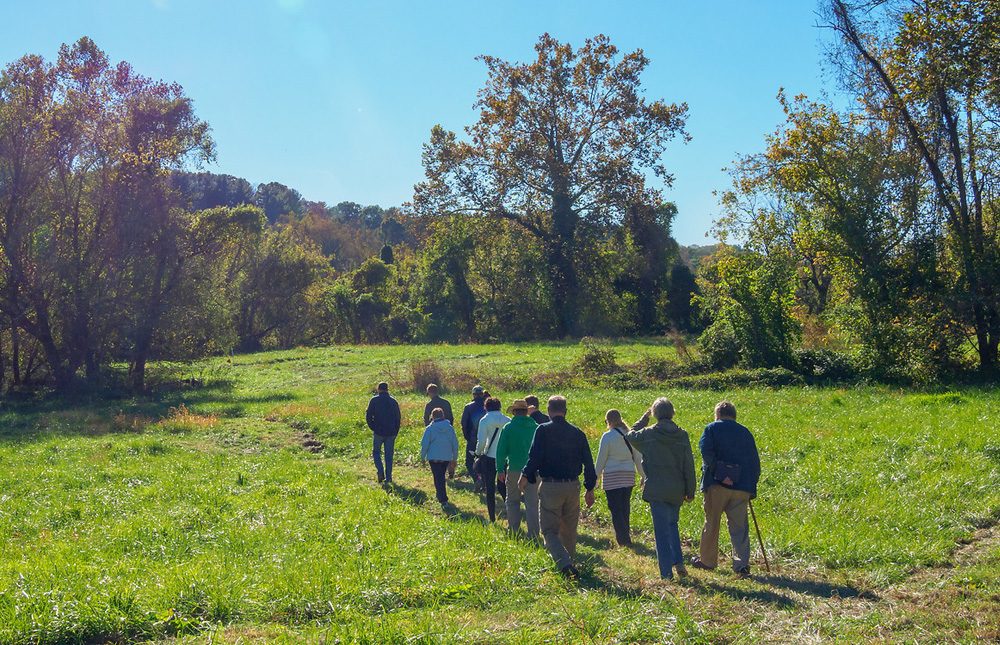 Samsel Architects spent our summer working on plans for RiverLink's Karen Cragnolin Park, and last week, we were happy to be able to present the Draft Master Plan to the public during guided tours of the property. We have been working alongside a great design team led by Nelson Byrd Woltz Landscape Architects along with local firms, Equinox Environmental and Anchor QEA.
The "field day" was an opportunity for us to engage with the public and to celebrate this long-awaited project. The property has been hidden behind a fence since 2006, so opening up the gates to our community was an exciting step in this project. Guided tours were lead by members of the design team and gave visitors a sense of the land and the vision for the park. Everyone was encouraged to give feedback – even those who couldn't make it via an online survey.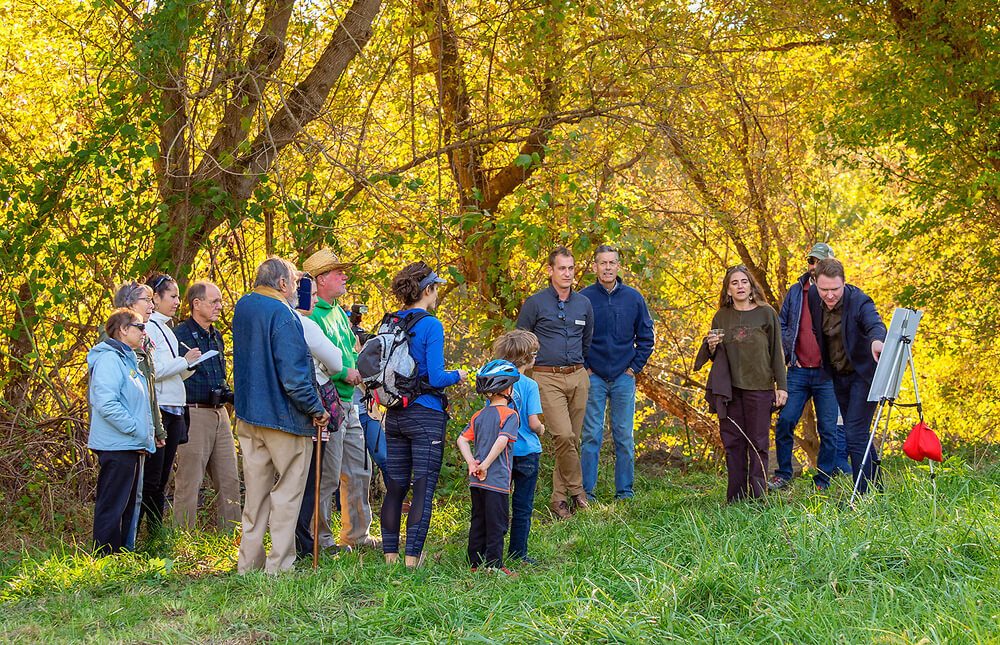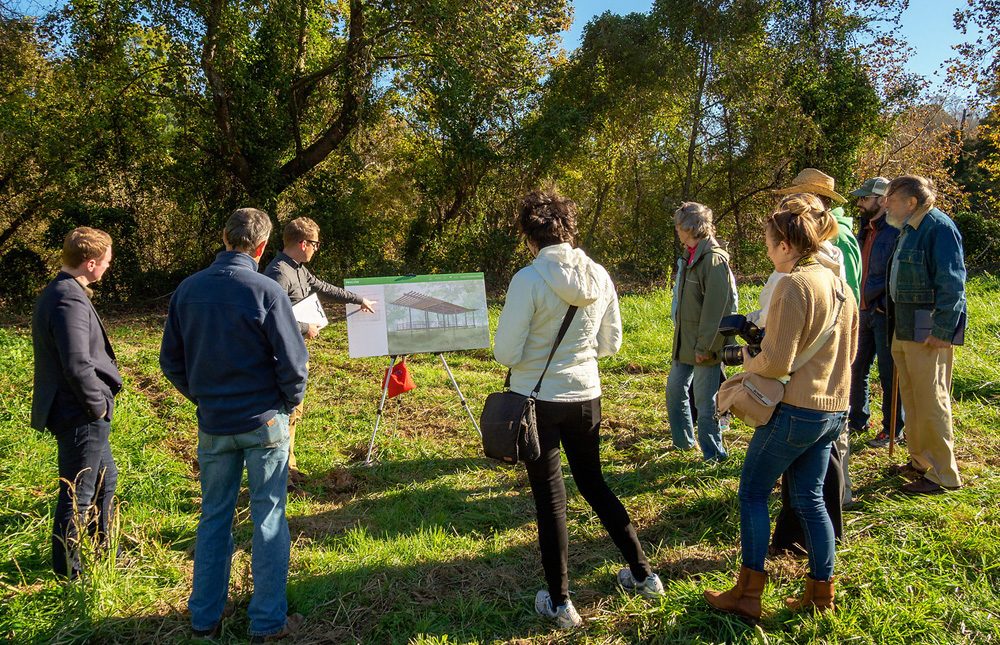 Images Courtesy Slow Glass Pictures.
The Plan
The park is named after Karen Cragnolin, founder of RiverLink and long-time advocate for the French Broad River. The goal for the master plan is to create a unique park for Asheville that incorporates the ideas of recreation and education into one experience. The park will include pedestrian and bike paths, a pollinator garden, a large lawn with landform seating and a sitting area right at the water's edge called "The Get Down."
For our part of the project, we have designed two structures to be integrated into the park. The first, The Pavilion, a covered walkway that will extend out of the landscape, overlooking the water that also serves as an outdoor classroom. The other, dubbed The Trellis, is a curved and trellised structure that surrounds a lawn and has concrete tables and benches.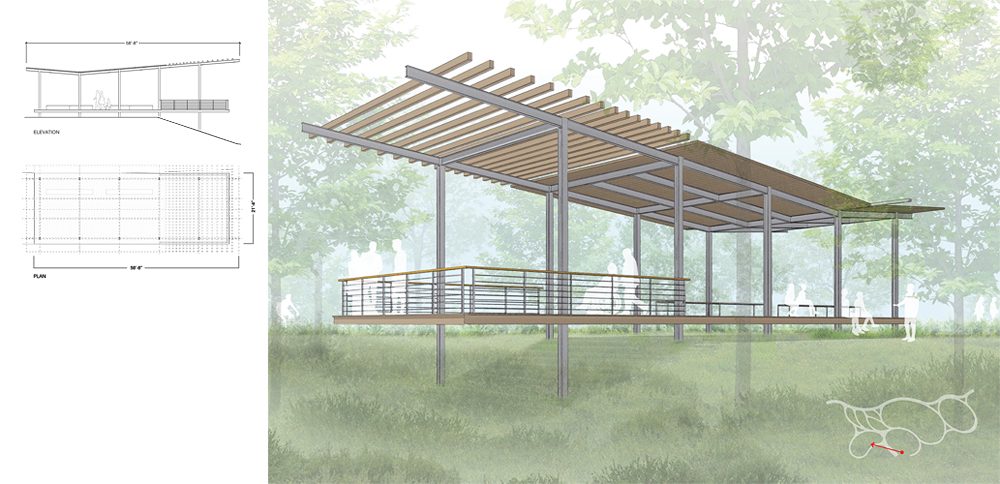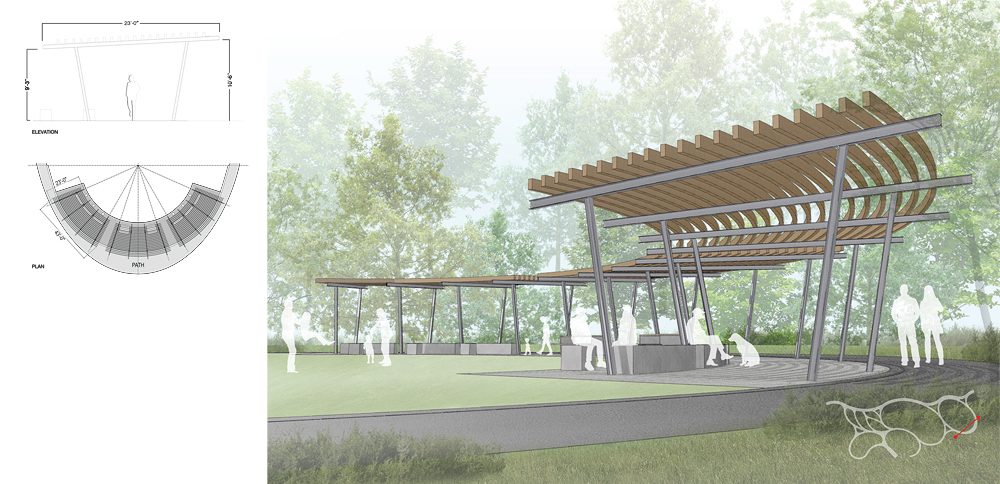 Decades in the Making
The site of the future park is located behind a chain-link fence on Amboy Road and butts up to the French Broad River. This 5.3-acre lot has been dubbed the "missing link" in a chain of riverfront parks. When open, the park will finally connect French Broad River Park to Carrier Park, something many Asheville residents have been waiting for.
The lot used to be the site of a junkyard in operation for many years, covering the land in scrap metal, concrete and soaking the ground with volatile compounds. When RiverLink was able to purchase the property in 2010, they began a years-long soil remediation process. 100,000 tons of concrete was removed and phytoremediation was utilized to clean contaminants from the earth.
A final draft of the plan goes before the RiverLink Board of Directors in December for a vote. Below are renderings from Nelson Byrd Woltz that show what the park will look like when finished.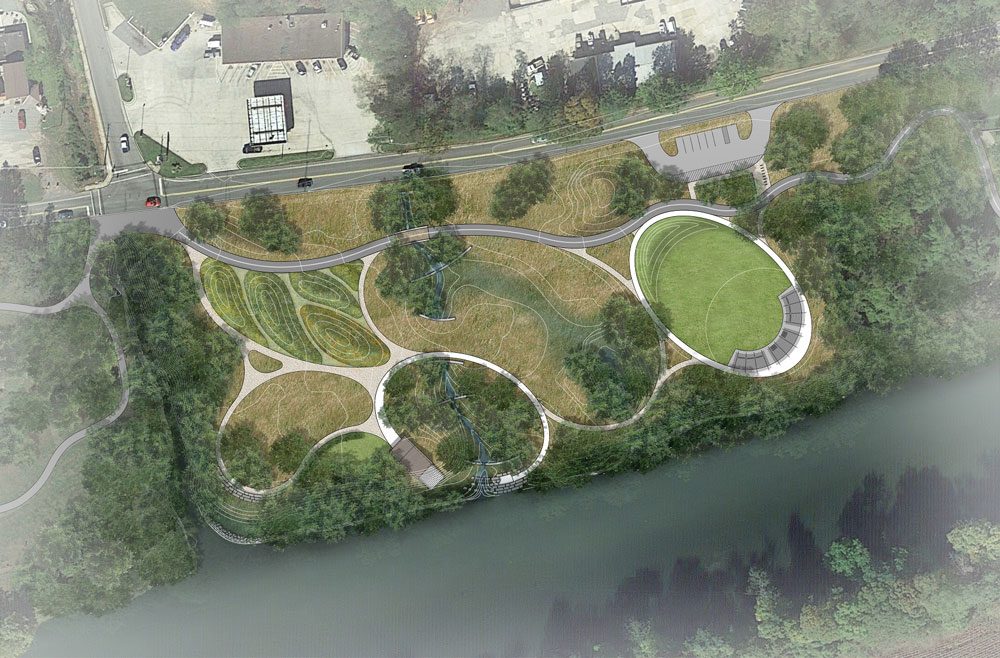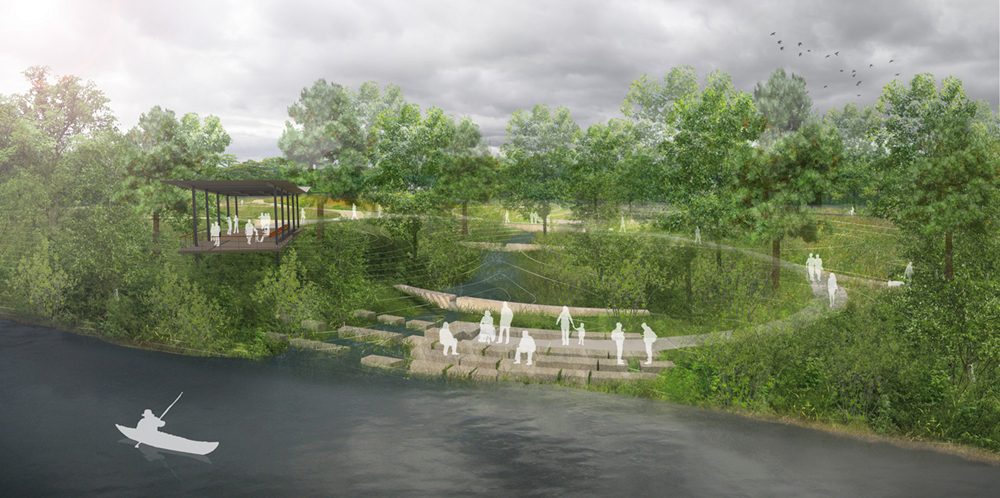 Renderings Nelson Byrd Woltz Landscape Architects.