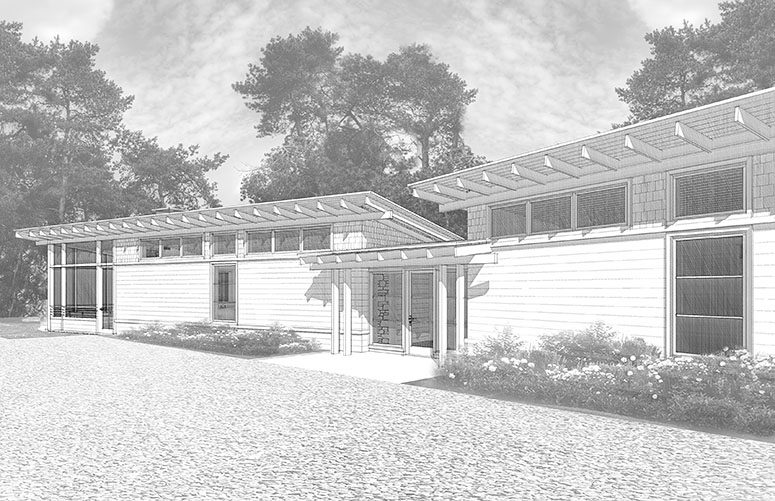 A Town Mountain Modern Home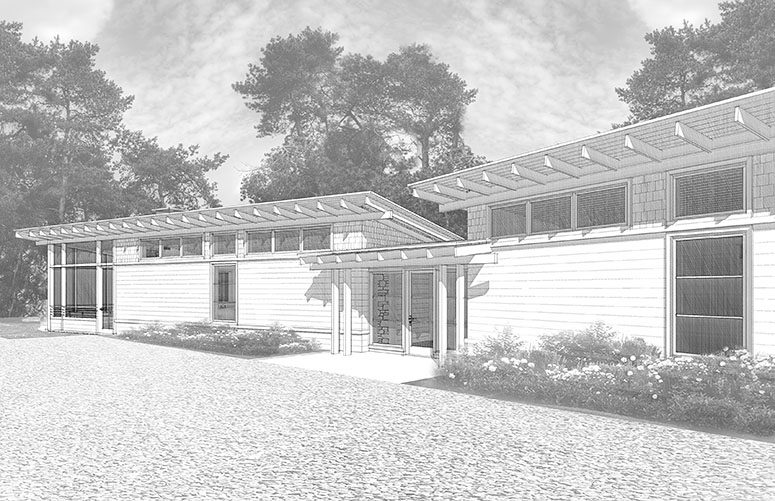 One of the newest projects we have been working on is a modern home high above Asheville at Town Mountain Preserve. We have been working with our clients to design the home they have been dreaming of – one that affords plenty of functional spaces and a strong connection to the outdoors in less than 3,000 square feet. Our goal is to create a simple and understated structure that gracefully coexists with its surroundings while delivering generous daylight inside and spectacular views.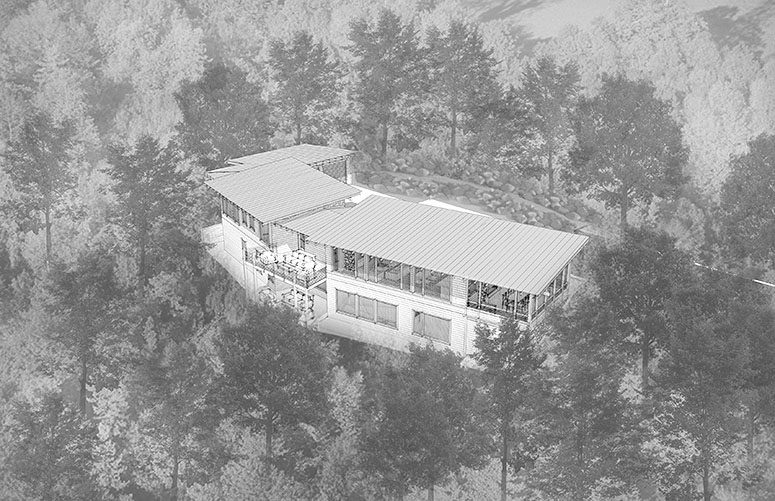 The home nestles comfortably into the land. The site gently falls off from the west-facing hillside and is retained by tiered, natural boulders. The floor plan curves with the existing topographic contours to minimize the foundation while also maximizing the views. A continuous ribbon of windows line the perimeter of the home, allowing the inside to have that close connection to the outdoors the homeowners desire. The low profile of single sloped roofs parallels the fall of grade. This roof angle synchronizes with the path of daylight, allowing filtered morning light through high clerestory windows on the east face and later shielding the interior from full exposure during sunset hours.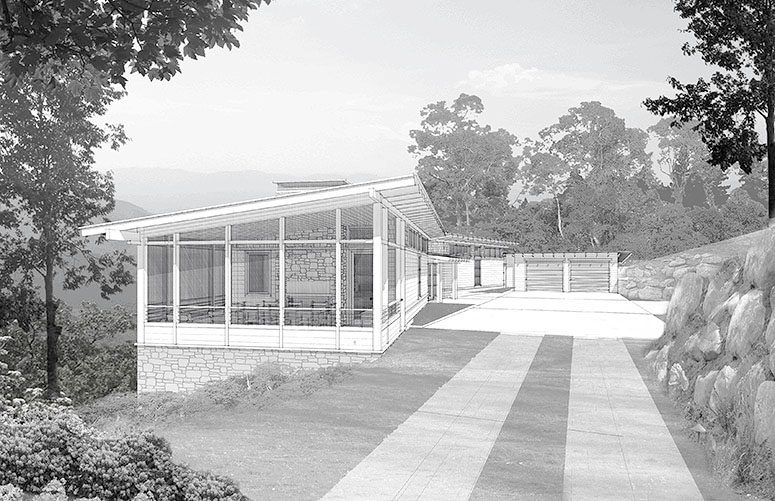 We want the interior of the home to feel luminous and open with comfortable proportions. Foregoing a large foyer, the home welcomes visitors through an effective pivot point that connects both wings of the home and offers a glimpse of the spectacular scenery beyond through controlled, diagonal views.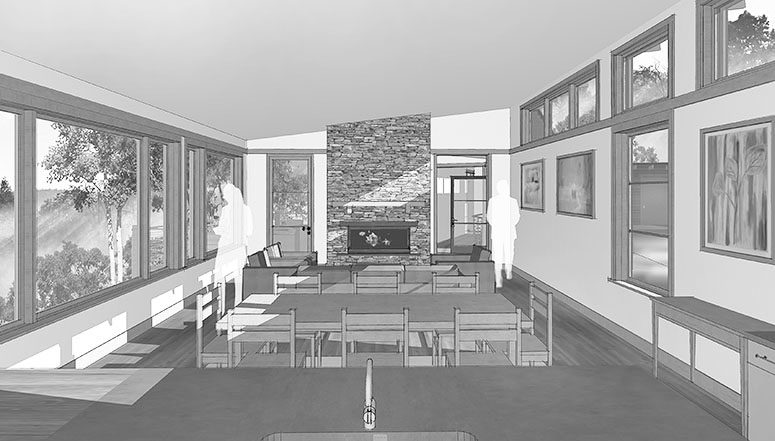 The south wing of the home holds the public space, which includes the great room and a screened porch. Using an open floor plan for the living, dining and kitchen spaces allows the room to feel spacious without adding square footage. The other, smaller wing of the home holds the private spaces – bedrooms, bathroom, laundry room. The lower level features extra bedrooms, storage and an office.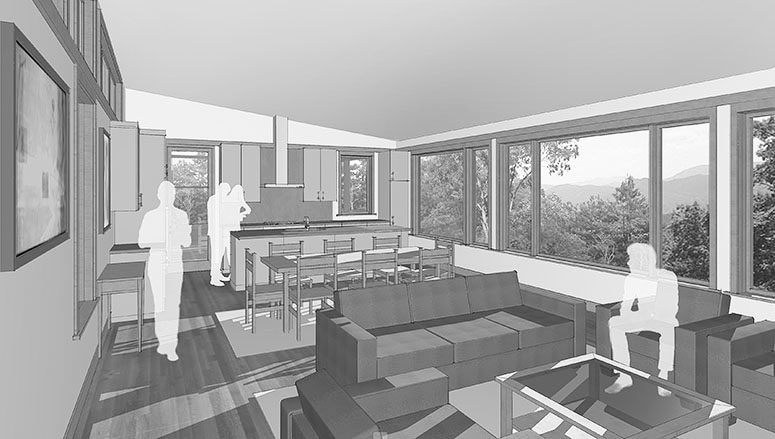 Our client's wish to keep the home's program below 3,000 square feet challenged us to maximize the efficiency of circulation and reduce the scale of rooms. This results in modest spaces that reflect a more human scale. We are excited to see this project come to life!