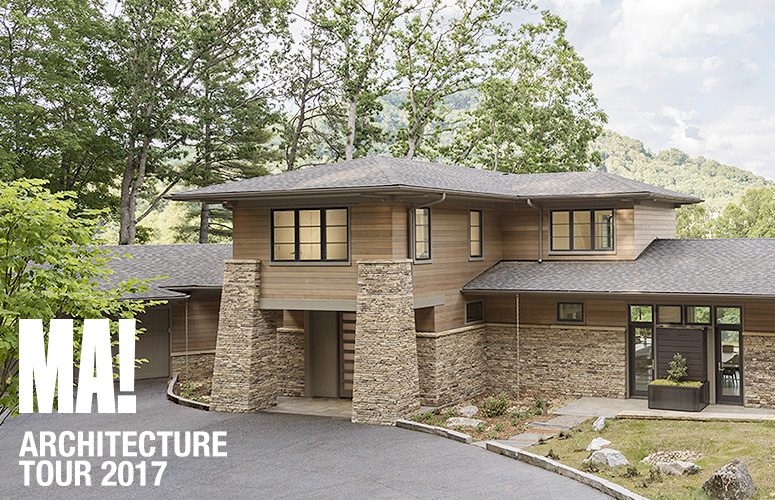 Samsel Home Featured on Modern Architecture Tour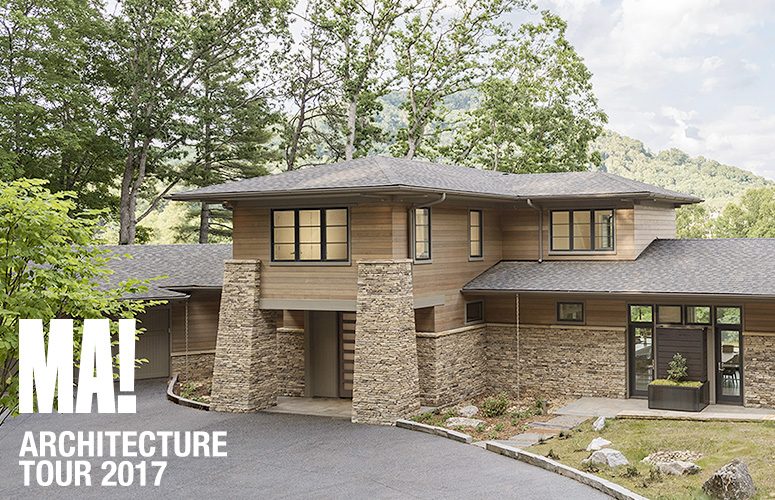 Join Samsel Architects on Saturday, June 3rd for an architectural tour of our project at The Cliffs at Walnut Cove. The event is part of the annual MA! Architecture Tour during the Atlanta Design Festival.
Our home featured on the tour showcases modern architecture and thoughtful design. We drew inspiration from traditional prairie motifs and updated them for the 21st century. Throughout the residence, there is a strong theme of horizontal lines integrated with a natural, woodsy palette and a gallery-like aesthetic on the inside. The Walnut Cove Residence combines the clean lines and simplicity of modern design with the warmth and functionality of a cozy home.
Where: The Cliffs at Walnut Cove
When: Saturday, June 3, 10 am – 4 pm
Tickets: Purchase here for $20.
For more information about Design is Human week and the home tours, visit ma-designishuman.com. We hope to see you there!
The Walnut Cove Residence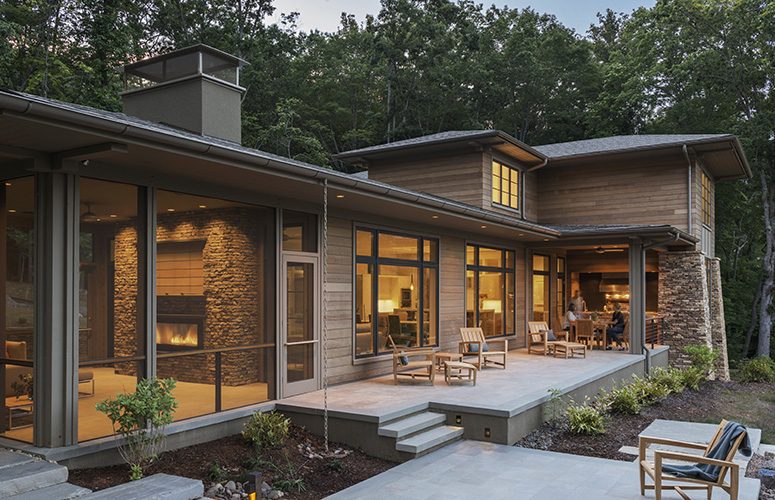 Although in a lively neighborhood surrounding a golf course, the home has a discreet presence since it's set back from the road, closer to walking trails and a pond. Using cedar shiplap siding and Tennessee fieldstone, the warm exterior palette blends harmoniously with its surroundings. The massing of the house is very horizontal with low-pitched roofs to further integrate it into the land.
The home is arranged in an L shape, with the garage and private spaces to the left and the public spaces to the right. The interior palette uses a monochromatic scheme accented by muted gray wood tones and minimalist trim and casing details. This light interior aesthetic gives a simple backdrop for the owner's art collection.
At the heart of this home is the great room. The expansive use of windows around the room provides generous views, a strong connection to the outdoors. White materials are used throughout the kitchen space to create a sense of separation and contrast. The asymmetrical waterfall countertop serves as the focal point for the kitchen. The custom concrete dining table sits inline with a uniquely located fireplace. At the other end of the room is a welcoming sitting area that could be used for reading or watching a movie.
To see and read more about this project, click here.