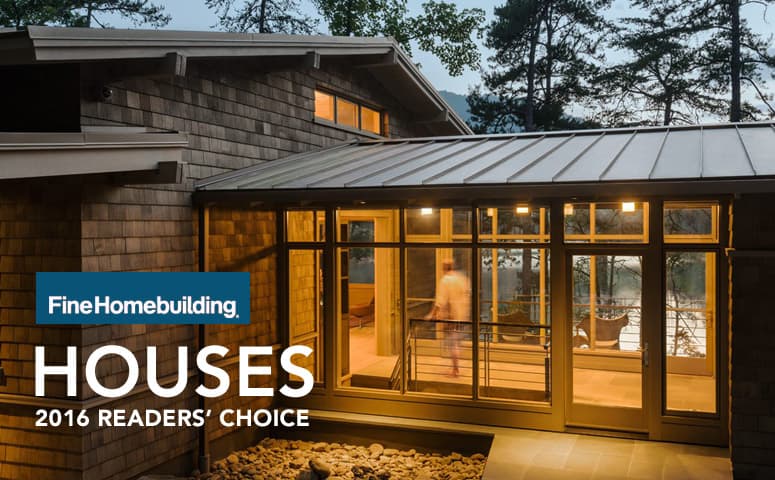 Fontana Lake House Wins Fine Homebuilding Readers' Choice Award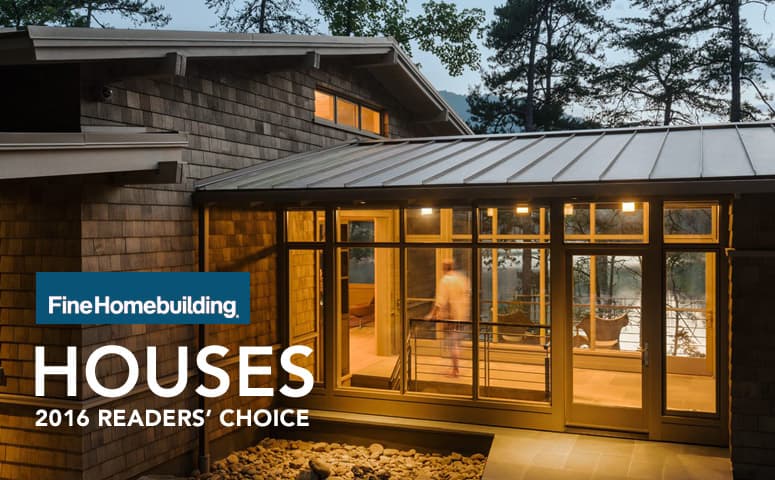 We are delighted to announce that our Fontana Lake House won Fine Homebuilding Readers' Choice Award! Thank you to everyone who voted for our project and helped us to get to number one!
This LEED Gold certified home serves as a serene family retreat and is situated almost at the water's edge on Fontana Lake. The home's design was inspired by its surroundings and uses a neutral color palette and natural materials. Inside, simple forms and clean lines are used throughout to create a peaceful atmosphere for this family to enjoy. Abundant windows and a glass-enclosed breezeway connecting the two sides of the home provide generous views of the lake. Some green features of this home include us or low or no V.O.C finishes, LED lighting and energy efficient appliances.
We are very proud of this house and would also like to thank Traci Kearns of Alchemy Design Studio, Bill Baxter of The William Baxter Company, and Hutch Kerns of Kerns Land Planning + Design for their contributions!
Read more about this project in the 2016 Houses edition of Fine Homebuilding magazine or online at finehomebuilding.com.