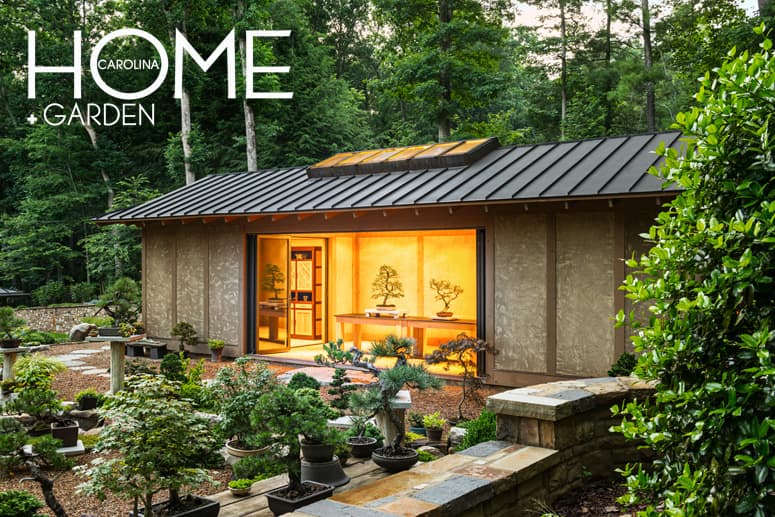 Carolina + Garden Features Bonsai Project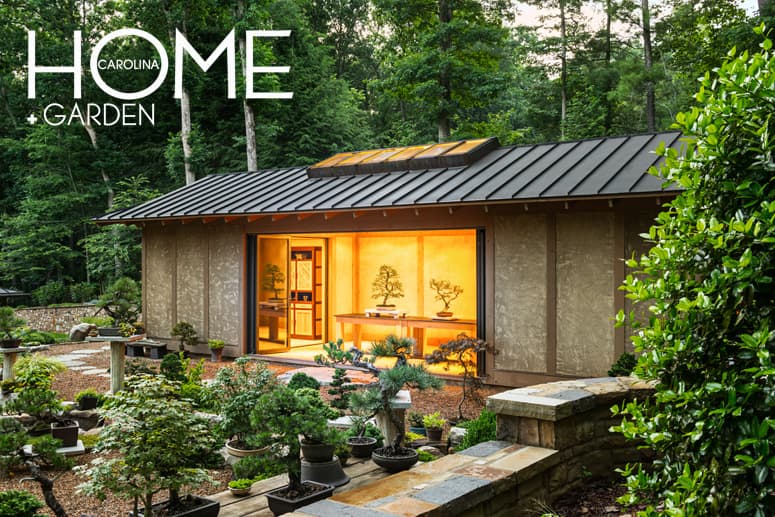 We are excited to see our Bonsai Pavilion featured in the spring edition of Carolina Home + Garden magazine. The project is included in a series that showcases well-designed outdoor spaces. This pavilion was built adjacent to the main house and an extensive garden and water feature surround it. Inside, the pavilion provides a peaceful workspace and plenty of storage. Great care goes into each bonsai plant, and the design of the structure reflects that. Warm earth tones provide the perfect backdrop to the lush green garden.
To read more, pick up a copy of Carolina Home + Garden today or find it online here.