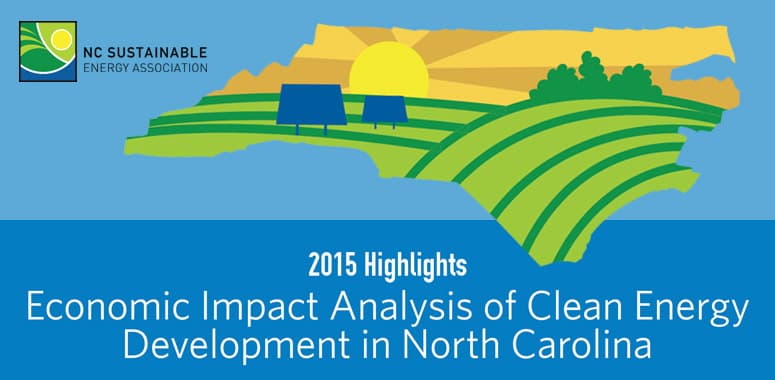 Clean Energy Investments Spurring Local Economies in NC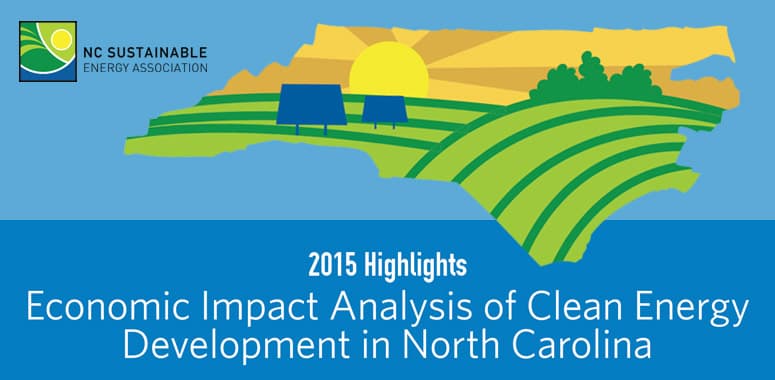 Good news comes to us this Earth Day from the NC Sustainable Energy Association (NCSEA): clean energy is working for North Carolina!
According to a new RTI International report, clean energy, which includes renewable energy and energy efficiency, is a good investment for the state of North Carolina since $1.64 in revenues were returned to state and local governments for every $1 of state incentive claimed. The latest report shows that between 2007 and 2015, $12 billion were generated from $6.3 billion in clean energy investments, and these investments were nearly 20 times larger than the state incentives for them.
Rural communities across North Carolina are benefiting the most from this development, which has been encouraged by innovative energy policies. Robeson, Duplin, Catawba, Edgecombe, and Beaufort counties in particular experienced the greatest amount of investment–each with more than $200 million between 2007 and 2015.
North Carolina was recently ranked third in the nation for installed solar capacity, and the RTI report found that 87% of all solar photovoltaic (PV) projects valued at more than $1 million occurred in the state's rural, Tier 1 and Tier 2 counties. "This is truly an economic development success story for the most rural parts of our state," said NCSEA's director of government affairs, Maggie Clark. "Clean energy at the local level feeds the present and long-term health of North Carolina's economy."
Despite policy uncertainties in the North Carolina legislature, demand for North Carolina's clean energy products and services continues to grow: The report found that investment in renewable energy more than doubled from 2014 to 2015.
Statewide renewable energy projects are attracting and supporting local jobs and investments. Homegrown clean energy projects mean more jobs and revenues stay in North Carolina — and less money flows to out-of-state companies.