Webb Cove Revisited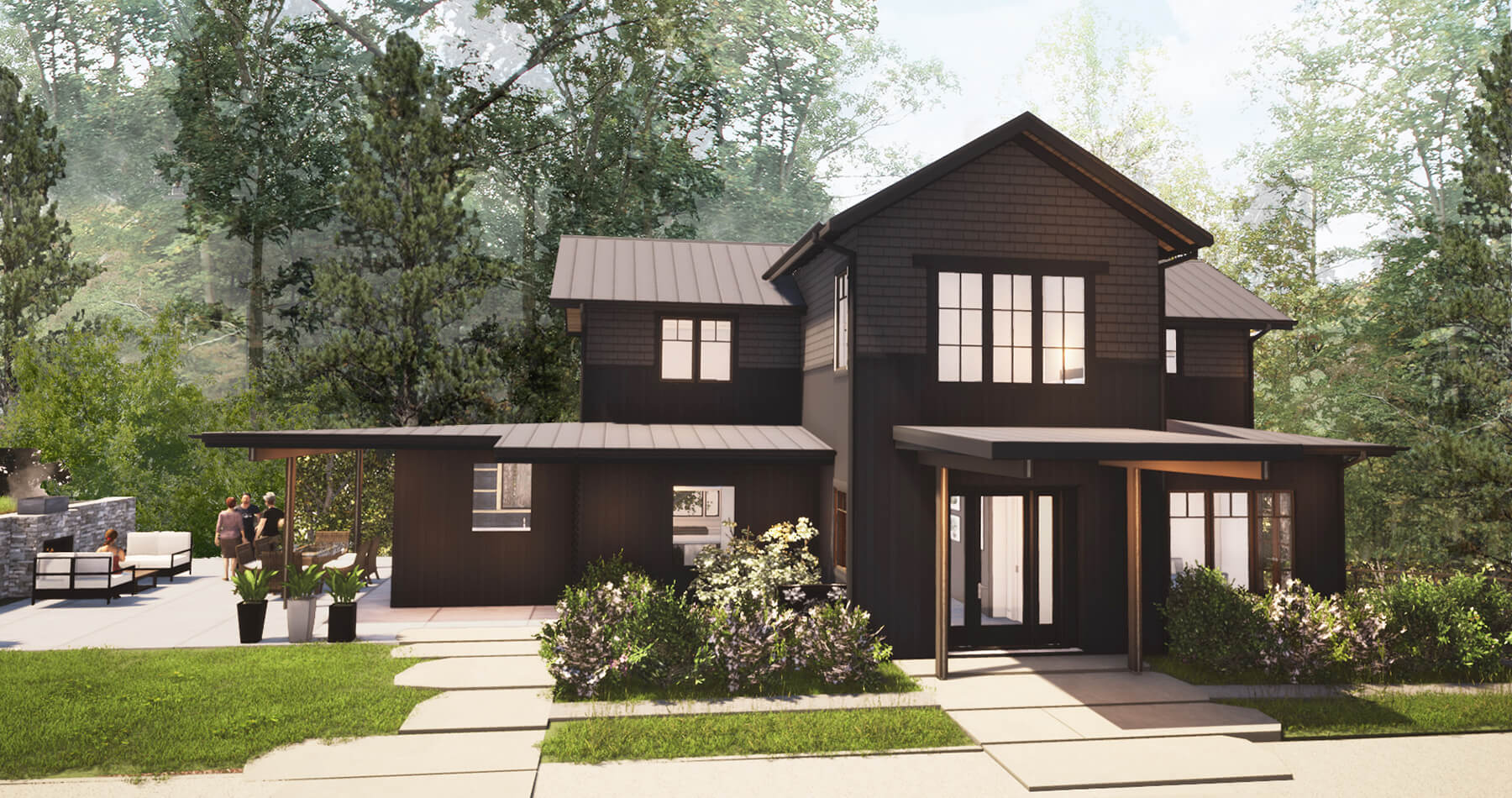 It's always a treat to get to revisit an old project, especially when we get to redesign it for new owners! We originally designed the Webb Cove Residence in 2002 for an industrious retired couple. The Craftsman-style house served as a cozy sanctuary for the couple, nestled in about 10 heavily wooded acres in North Asheville. The original design employed several sustainable strategies, including robust roof and wall insulation and a destratification fan to recirculate warm air. All of these characteristics made the house and location desirable to the current owners, a local chef and restaurateur with two young children.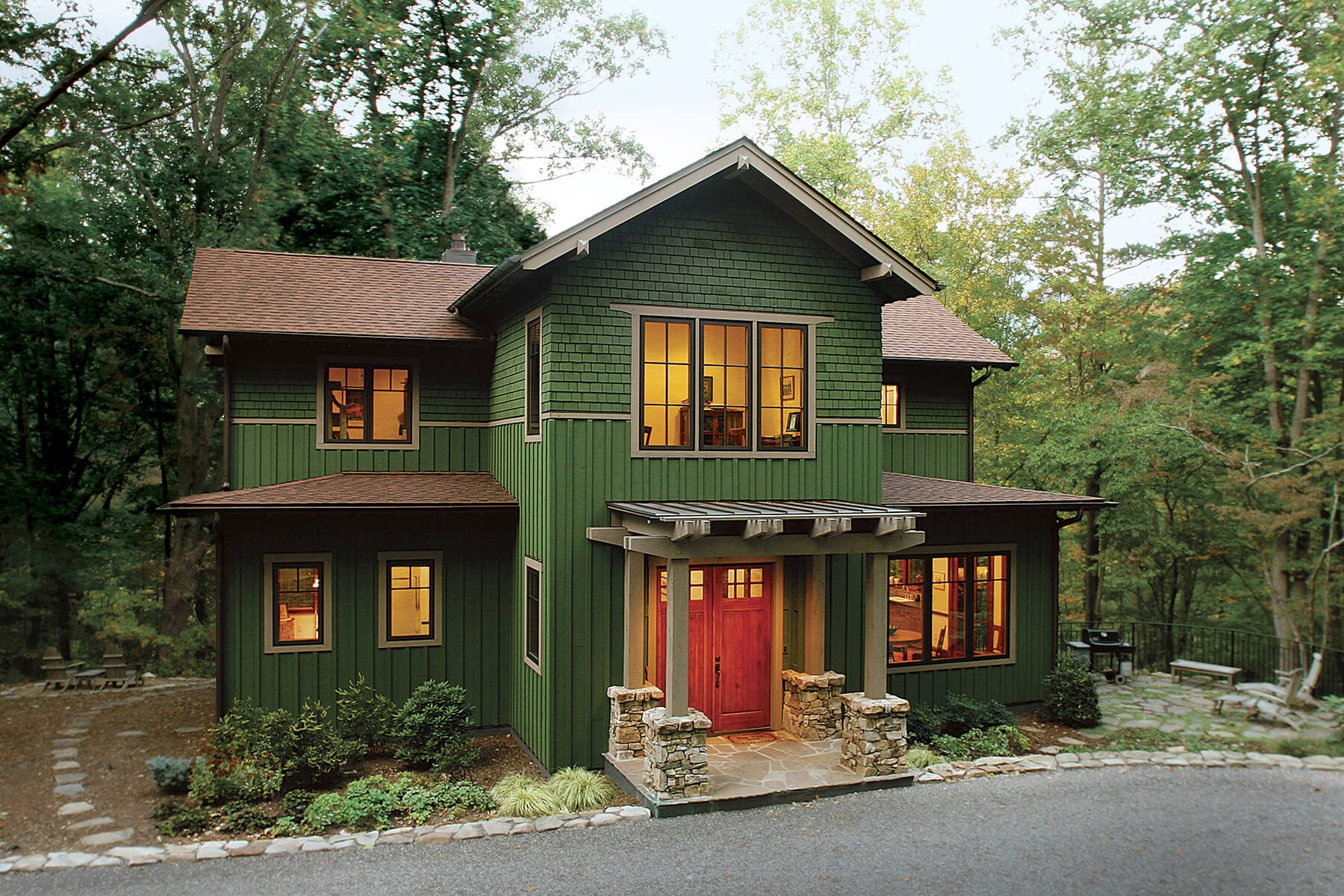 Original design of the Webb Cove Residence in 2002.
The new owners came to us to help update and renovate the space to suit their lifestyle. The house needed to function around a young, busy family of four, while also being flexible enough for more formal entertaining. The existing character of the home appealed to the family, but they desired a modernized craftsman aesthetic – retaining the cozy charm, while keeping the living spaces light and bright.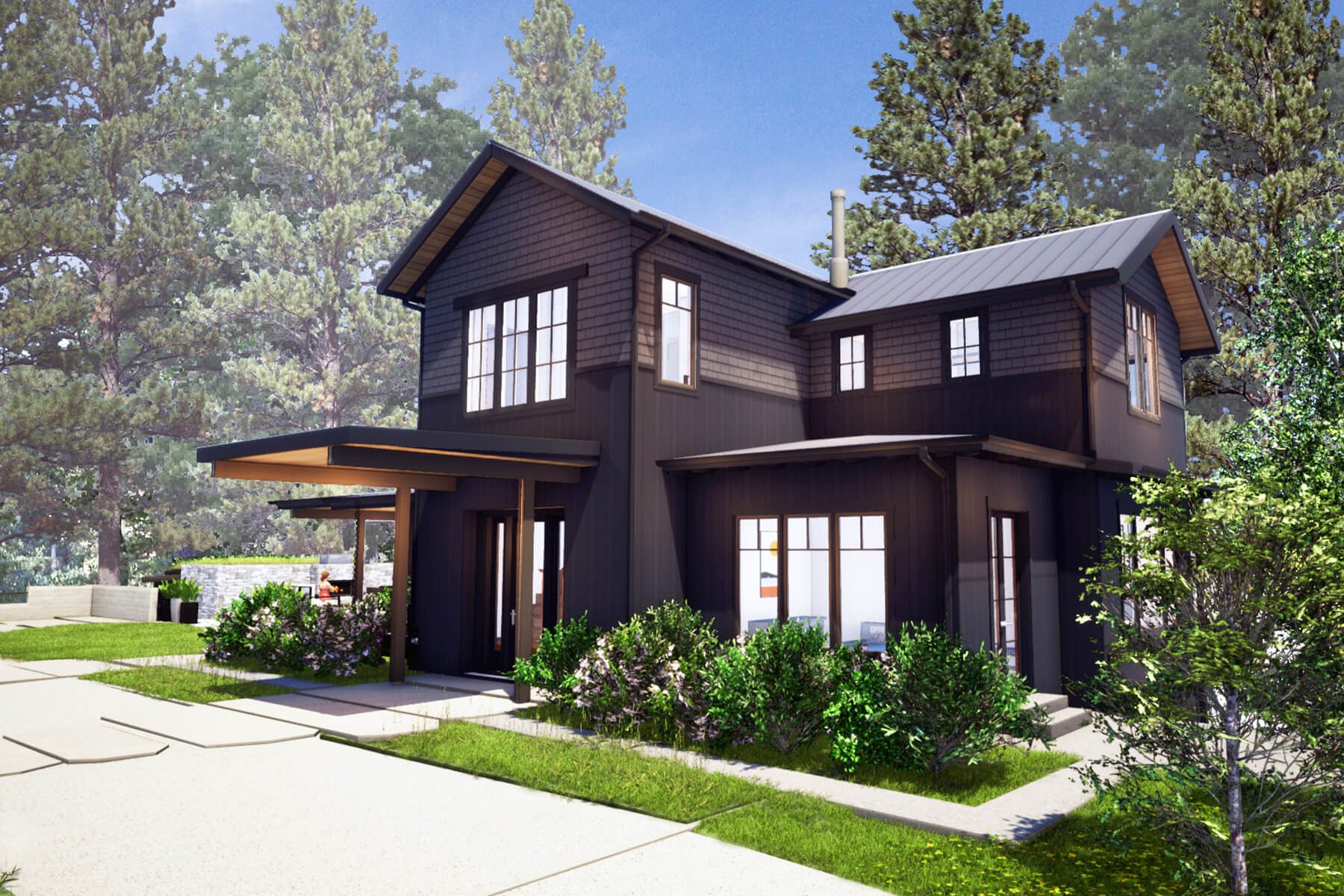 Rendering of the driveway approach of the Webb Cove Renovation Design.
Our approach was to focus on the main level of the house and the landscape. We relocated the kitchen to allow for a chef's dream setup with top-of-the-line appliances and a large island. By removing several walls and enclosing a screened porch, we created a more flexible, open floor plan for entertaining. The new dining, sitting and living rooms wrap themselves around a central double sided fireplace. The presence of the hearths ties together the main axis from living to Kitchen and then to the new outdoor living space.
To create an interior harmonious with the style of the original home, we chose to use natural white oak on the floors and ceilings to brighten the new spaces and take advantage of the filtered natural light. Much of the Craftsman character of the house remains intact with a few modern amendments. The front entry porch mirrors the new kitchen extension with a thin roofline and broad, inviting overhangs. We opted for a more neural exterior color palette of warm grey tones to complement the landscape design.
The soul of this home remains intact – a private retreat from a busy world – while breathing a second life into the main living areas to give a young family a chance to thrive.