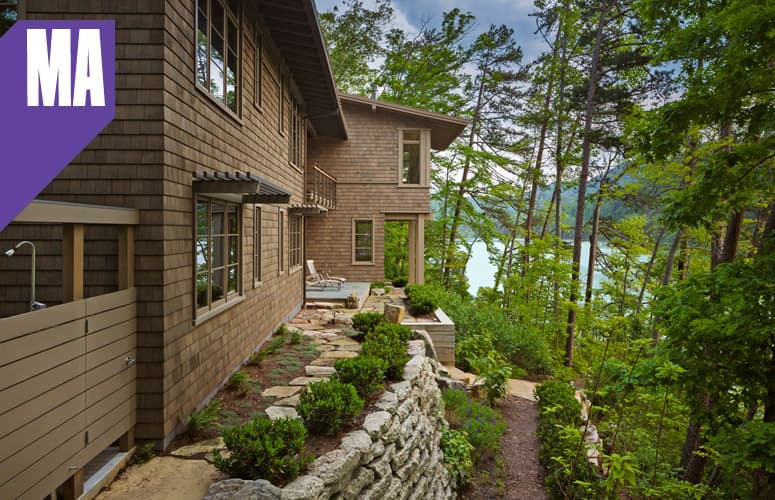 Two Samsel Homes Featured on Modern Architecture Tour
As part of Modern Atlanta's Design is Human week, Samsel Architects will be participating in the Modern Asheville satellite home tours. Two of our homes will be open for viewing, the Fontana Bridge Lake House and the Kenilworth Renovation. The homes featured on the tours showcase modern architecture and thoughtful design. Each environment was designed to match the unique lifestyle of the owners' as well as the specific land surrounding the homes.
The Fontana Lake House was carefully placed on the land to allow for dramatic views of the lake, while still maintaining a landscape buffer that respects the neighbors views and protects the existing flora and soil. A simple unified exterior color palette further camouflages the home.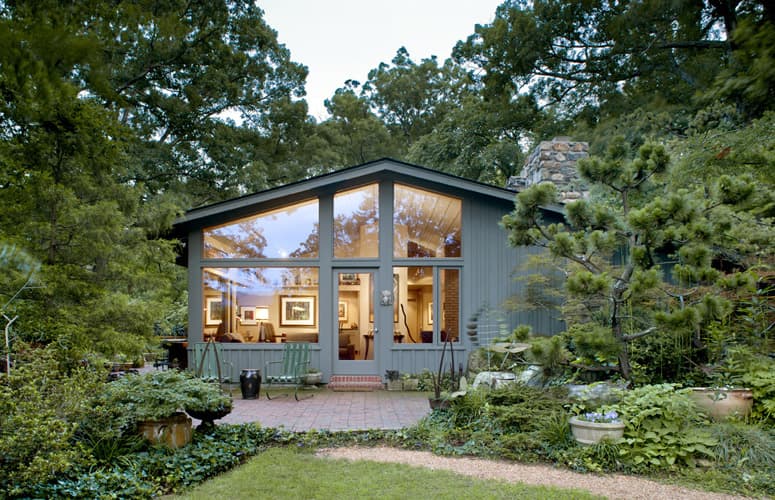 The Kenilworth Renovation is an excellent example of mid-century modern architecture in Asheville. The original house was designed by noted Asheville architect Tony Lord. We developed a design concept with the owners that focused on honoring the original design while providing necessary functional improvements for modern day living.
Tickets can be purchased for $10 here. The Fontana Lake residence will be open for viewing on Saturday, May 30, 10am – 4pm and the Kenilworth residence will be open on Sunday, May 31, 10am – 4pm. For more information about Design is Human week and the home tours, visit ma-designishuman.com. We hope to see you there!