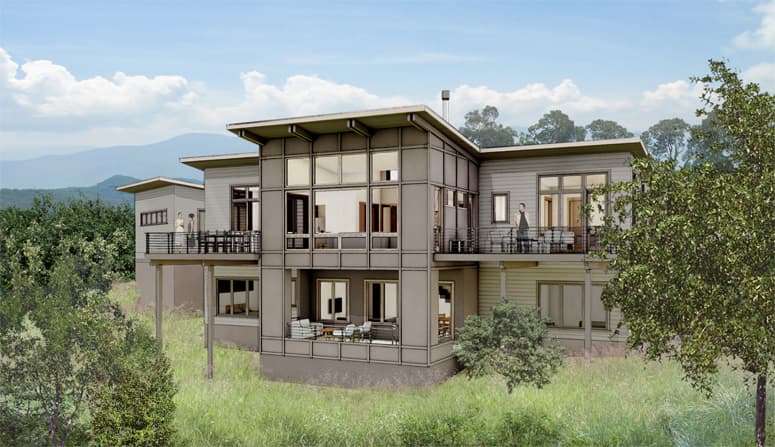 Samsel Architects Develops Mountain Modern Concept House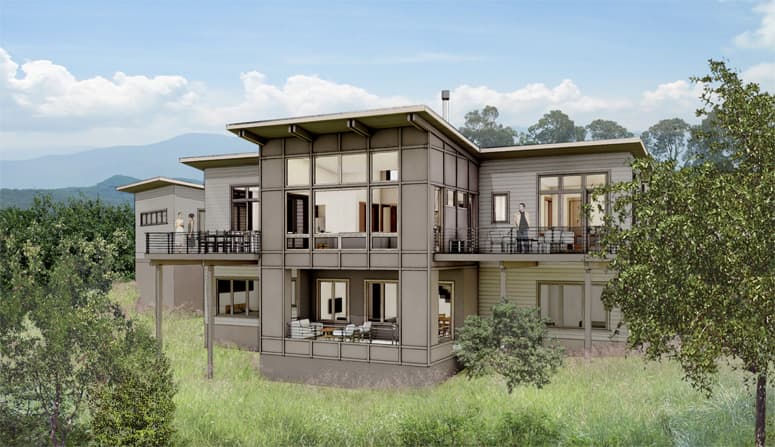 Samsel Architects is developing a concept house for Ventana, a local neighborhood focused on sustainable living. This contemporary design will set the precedent for modern, sustainable homes within Ventana.
The intent of our design is to engage with the natural landscape that surrounds the house, while minimizing impact on the existing forested ridge. A narrow footprint works with the mountain topography and limits construction costs of excavation and retaining walls on the steep site. The low-pitch roof gives an intentional understated presence to the house from the road while opening the house up to dramatic downhill views. Clerestory windows on the uphill side brings additional day-light into the living spaces and an open stair brings light into the lower level living area. Natural materials and a neutral color palette complement the forest and blend the house into the surrounding landscape.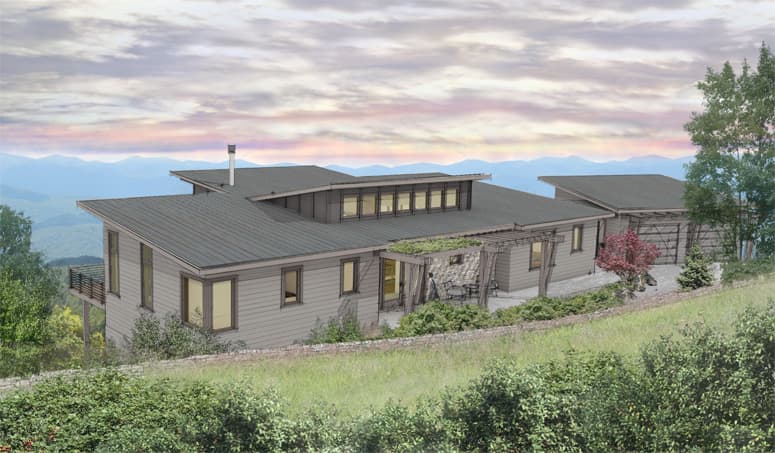 This modern home is designed with energy efficiency and green building in mind, as well as functional modern living. Thoughtful and comfortable space planning includes spacious kitchen and living areas that open onto multiple decks and provide year-round opportunities for outdoor living. The spa-inspired master suite is located on the main level, and a lower level master bedroom ensures guests or family members have their own private retreat. We are excited to see this Mountain Modern Concept House become an inspiration for other homes in the Ventana community.