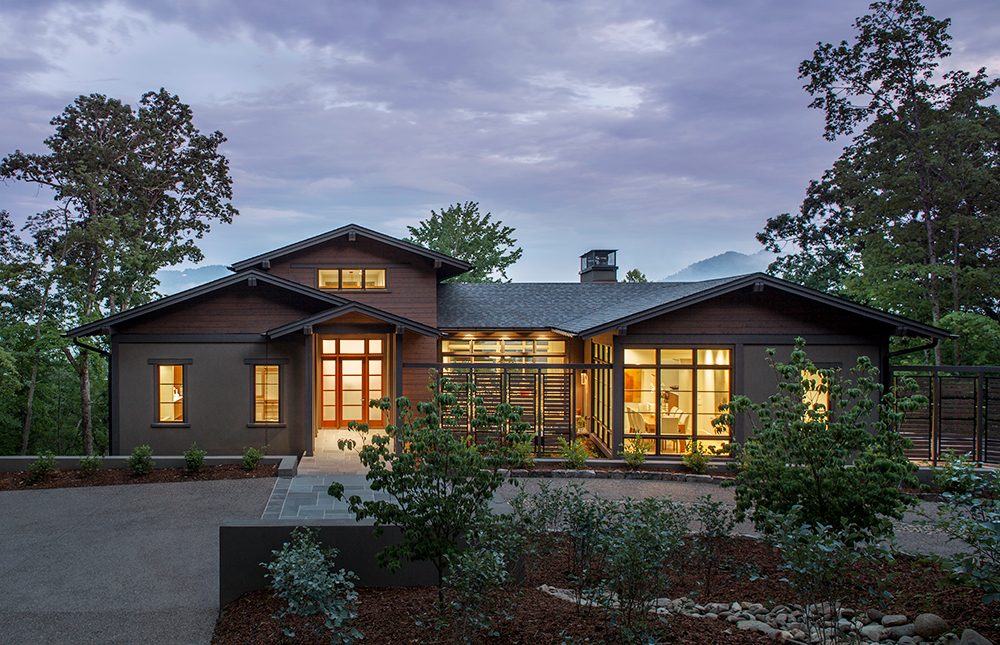 A Touch of Pacific Northwest in the Mountains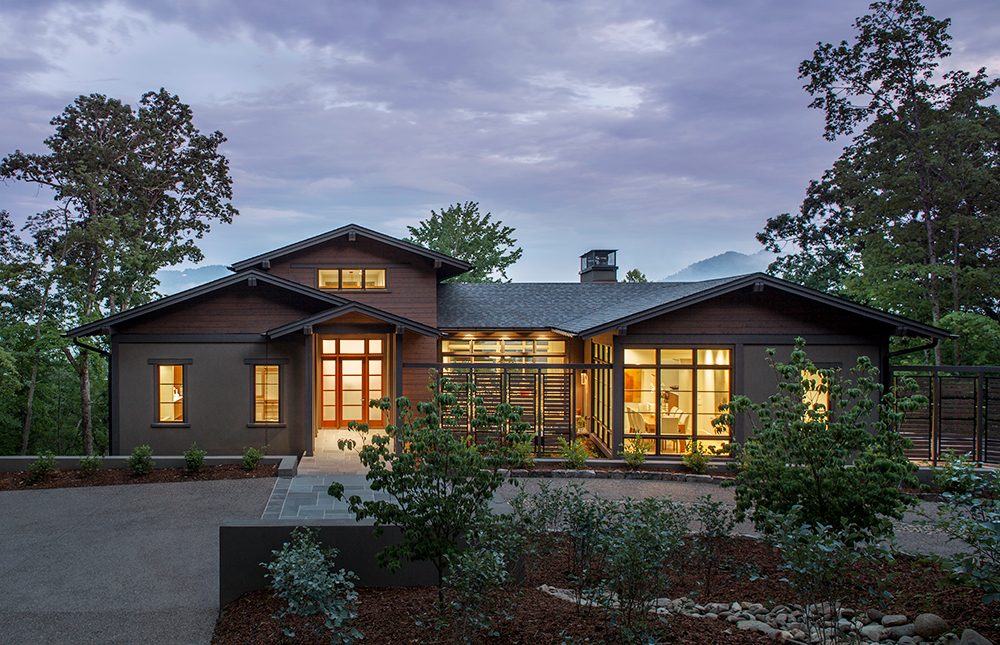 This residence in The Cliffs at Walnut Cove uses simple forms and natural materials to create a comfortable hideaway in the mountains. Inspired by homes of the Pacific Northwest, we designed a very horizontal house with a low-profile roof so it would blend in with its surroundings.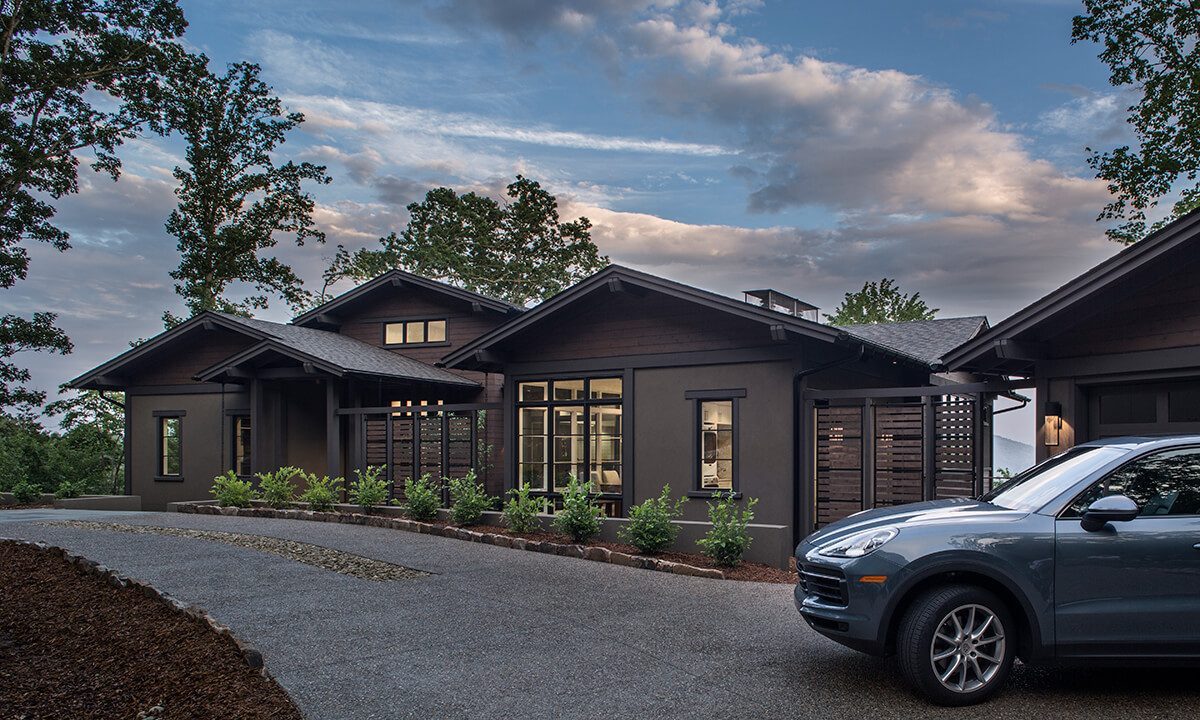 The site presented us with some challenges. The lot was very small with a very steep slope and a difficult driveway. We had to situate the house in a way that allowed for maximum space usage and mountain views. It was important for our clients to maintain as much of the view as possible, but it was also very important that the house not obstruct the view of the mountain for neighbors. We used the contours of the land to build a home that blended into its natural woodscape.
There are a lot of outdoor living spaces on all sides of this house. There is an open deck at the rear of the home that can actually be converted into a screened porch using a motorized screen. This screen is rolled up in the rafters of the porch until needed. During the day, there are unobstructed views of the mountains, but when night falls, you can close off the porch to unwanted insects.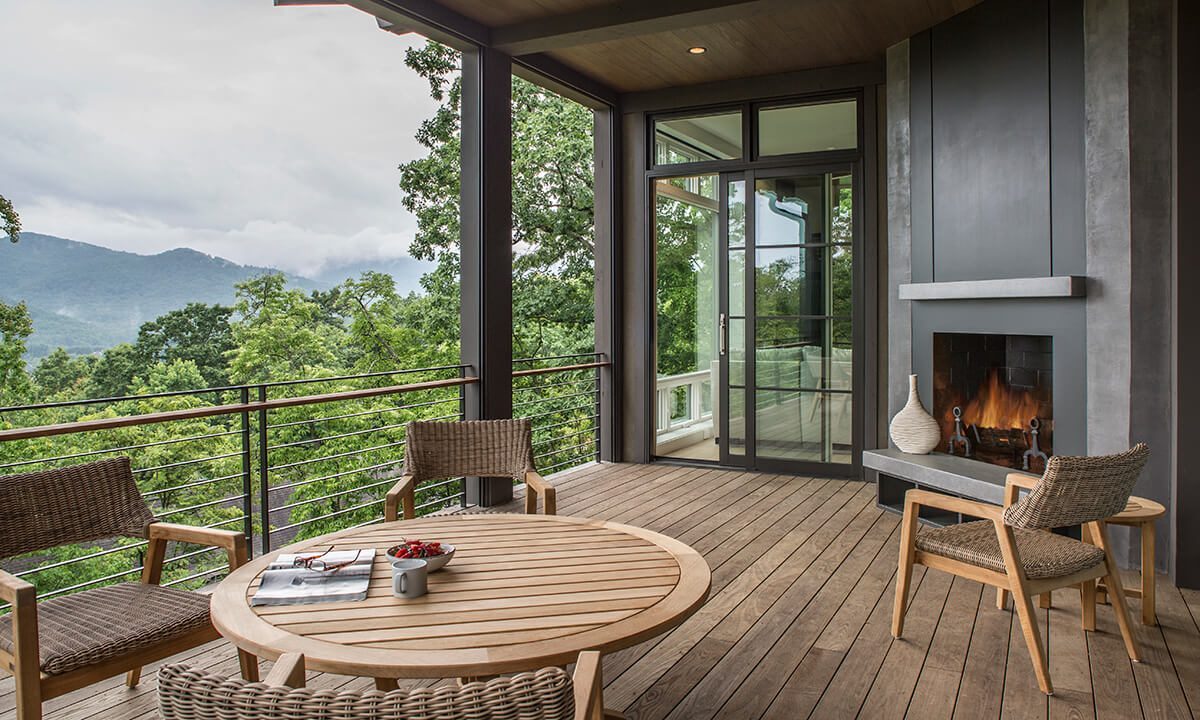 At the front of the house, there is a zen garden with a peaceful babbling water feature. The privacy screen shield the front living room view from the adjacent home. This zen garden is at its best in the rain with the dining room windows open for a lovely auditory experience.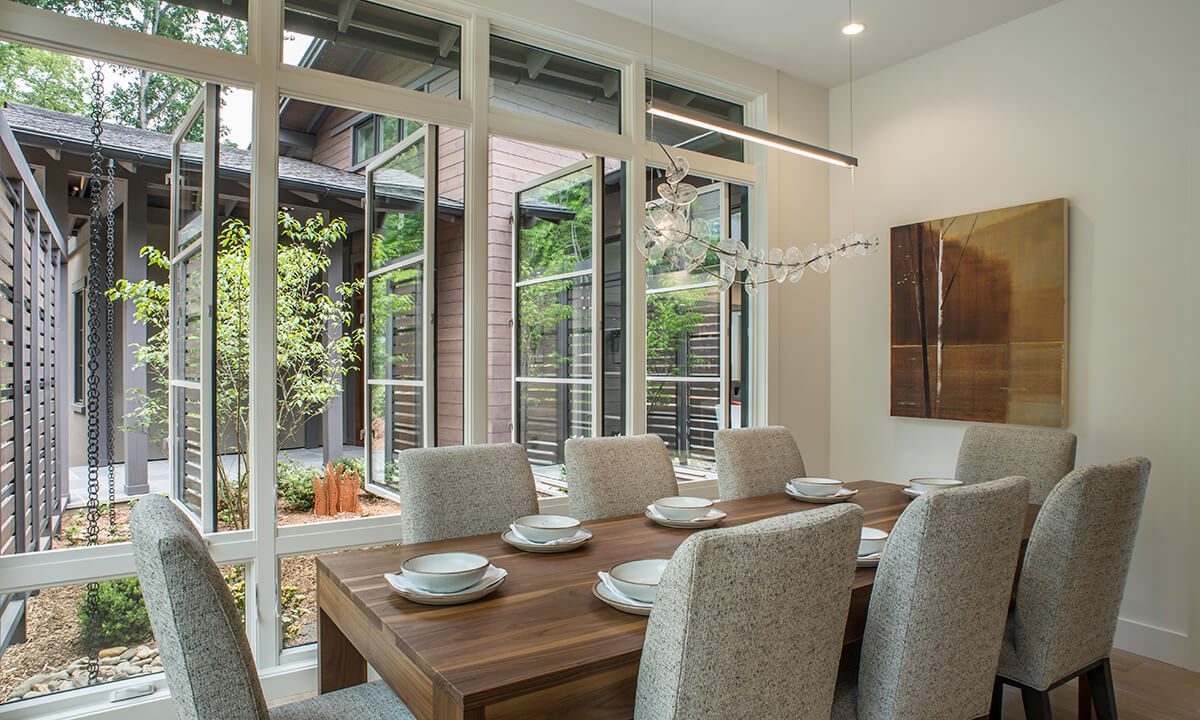 We needed to create a lot of flexible spaces on the inside; those that would be comfortable for living, as well as entertaining. One of the main features of this house is the great room. It features a full bar with tap handles and a double-sided fireplace that connects the kitchen and the living room. The entire house features beautiful walnut shiplap detail that can be seen on the fireplace.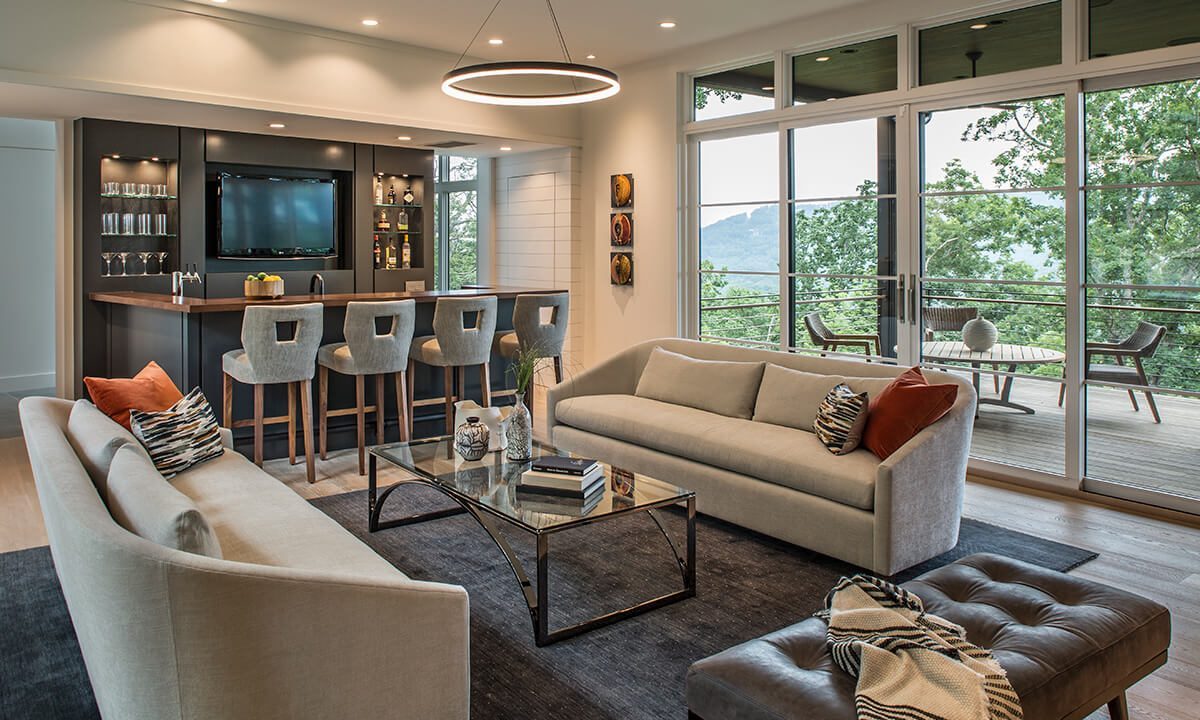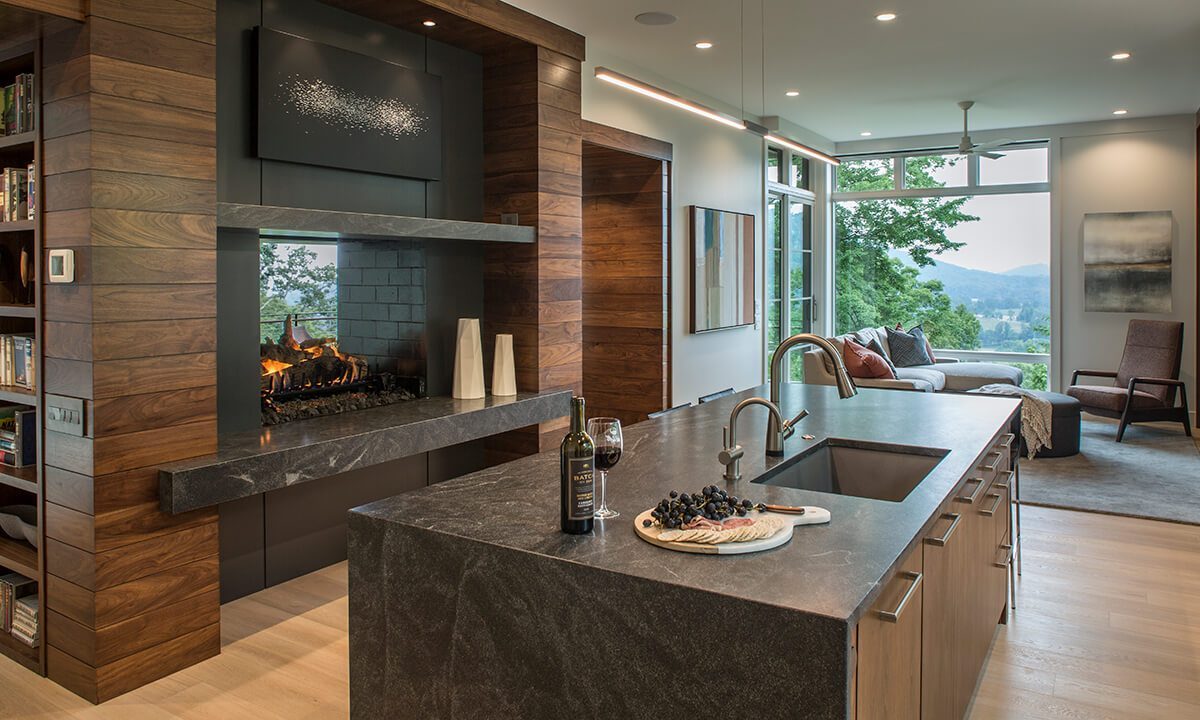 This house was a collaboration with Allard + Roberts Interior Design and Glennwood Custom Builders.
To see more photos of this home, click here.
Special thanks to Blue Spiral 1, East Fork Pottery and Porsche Asheville for helping us bring these photos to life.