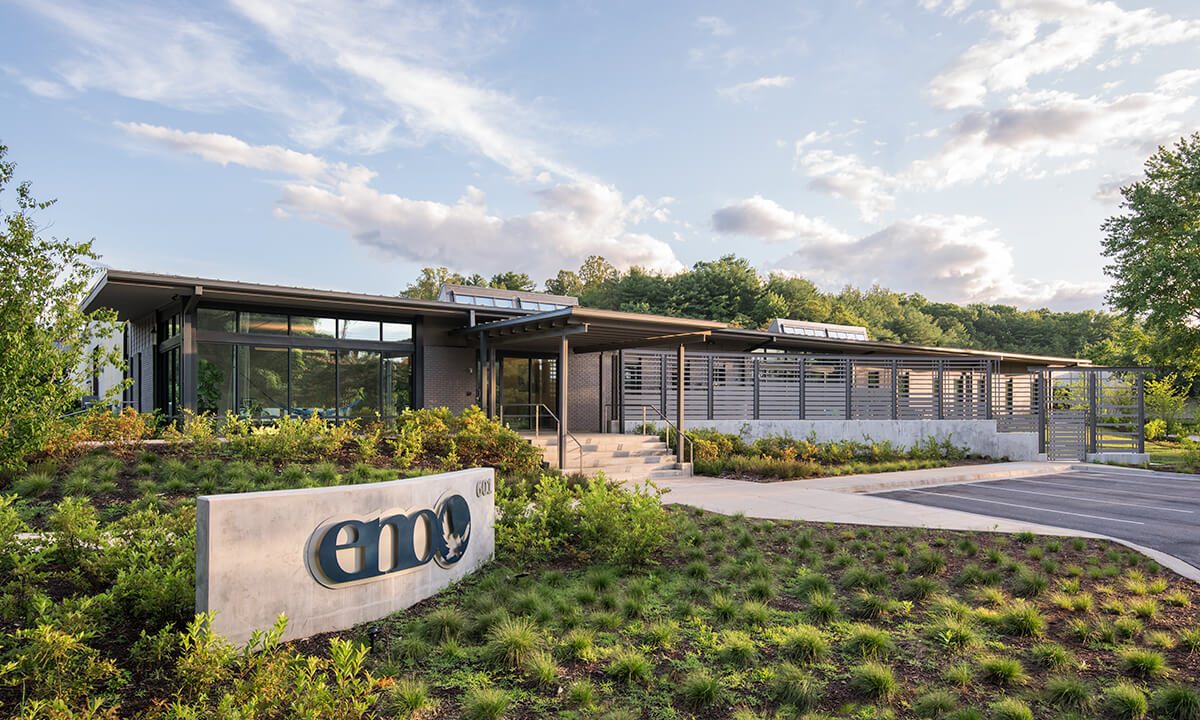 Eagles Nest Outfitters (ENO), an Asheville-based outdoor company, challenged our studio to take a dingy office building from the 80s and transform the space into a day-lit, modern office. The space needed to enhance creativity, collaboration and productivity while also conveying a strong connection to the outdoors. Stripping the building down to its bones allowed us to give ENO the office they were envisioning - a functional and beautiful space that embodies professionalism, fun and a sense of calm. The exterior before renovations ENO had outgrown their downtown Asheville location and approached our studio to design a modern office renovation for their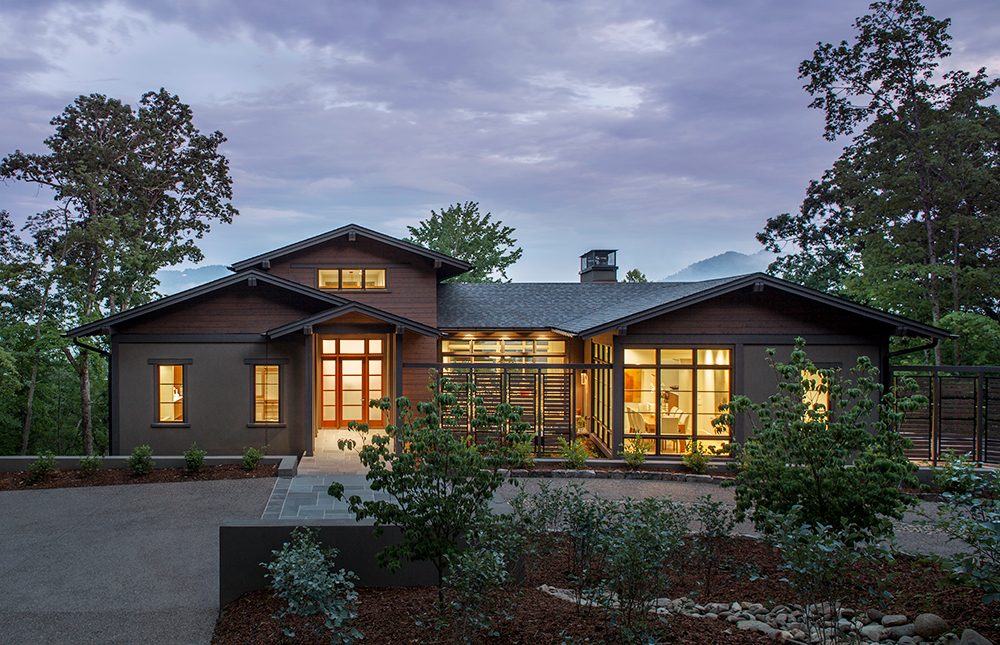 This residence in The Cliffs at Walnut Cove uses simple forms and natural materials to create a comfortable hideaway in the mountains. Inspired by homes of the Pacific Northwest, we designed a very horizontal house with a low-profile roof so it would blend in with its surroundings. The site presented us with some challenges. The lot was very small with a very steep slope and a difficult driveway. We had to situate the house in a way that allowed for maximum space usage and mountain views. It was important for our clients to maintain as much of the view as possible,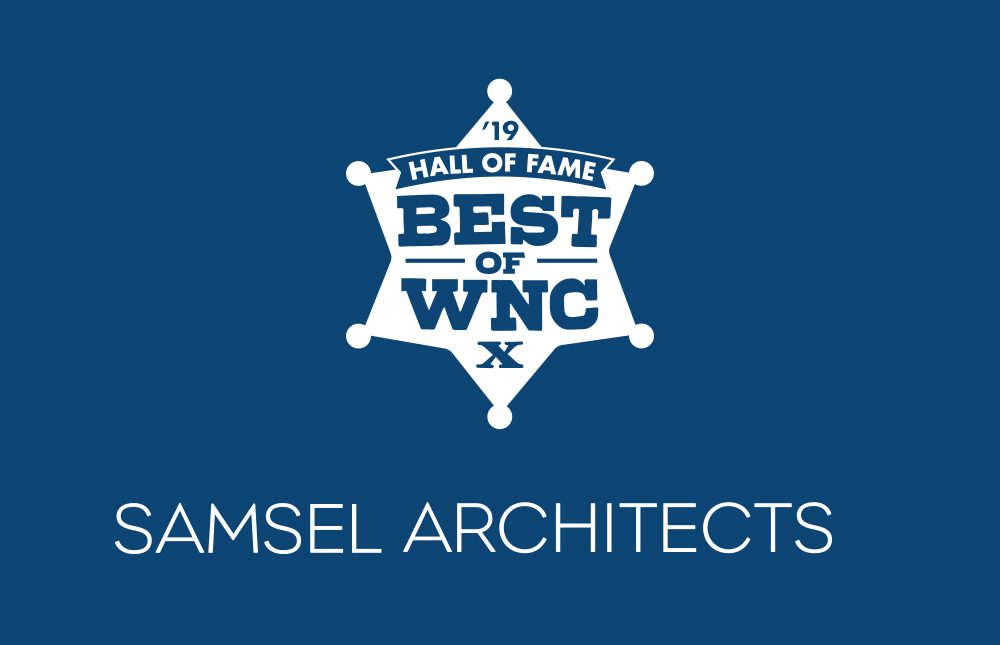 For the seventh year in a row, Samsel Architects has been voted Western North Carolina's #1 architect in the MountainX Best Of Poll! We appreciate the support from our community we've had for the past 34 years and hope to continue serving WNC for another 34 years (and more). Thank you, Asheville and Mountain Xpress!