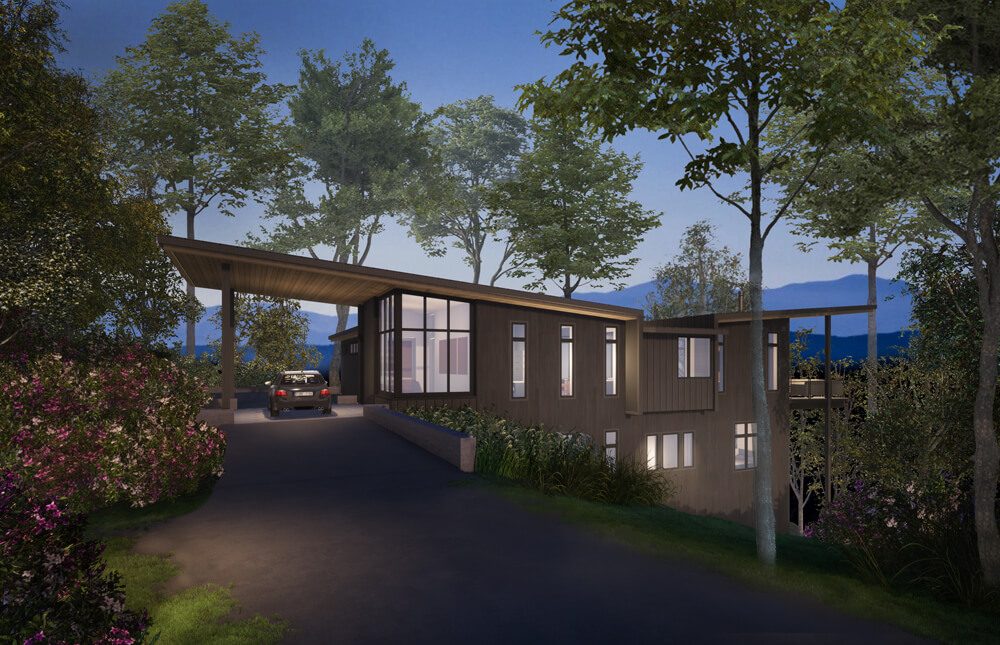 Montreat Modern Residence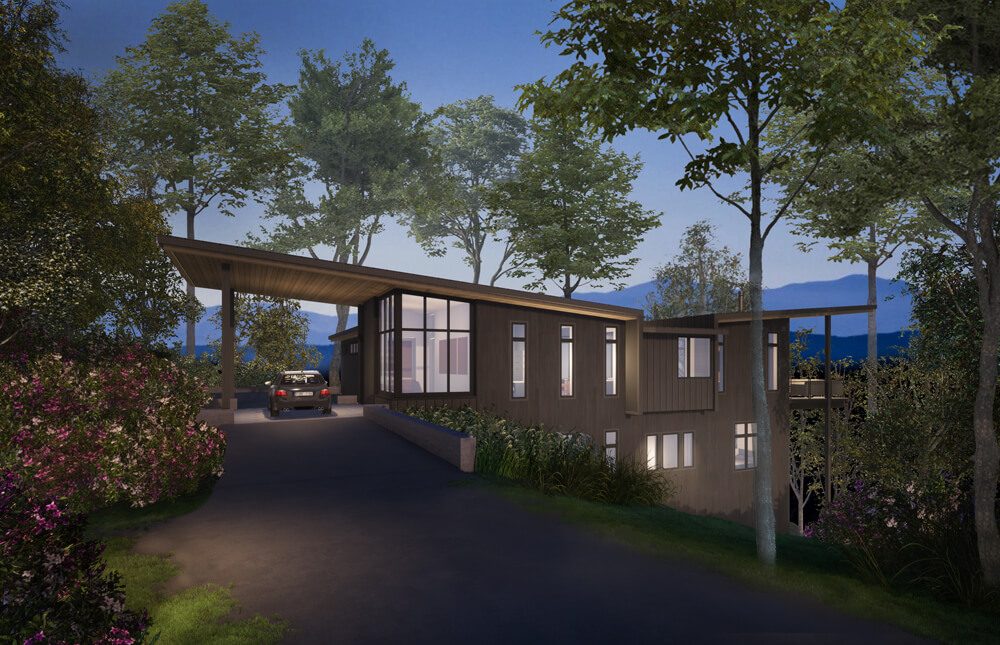 The Montreat Modern Residence is designed to be in harmony with its setting and to fulfill the family's hopes for a multi-generational getaway. Our clients and their extended family have enjoyed the Montreat area for many years and wanted a permanent place that can be enjoyed for generations to come.
This house, now in construction, is sited on a steep north-sloping mountainside. Limited access from the street and difficult topography presented a design challenge that was solved with an elegant L-shaped plan. The primary linear form of the home provides a welcoming covered entry on the south side and a covered terrace on the north with breathtaking views.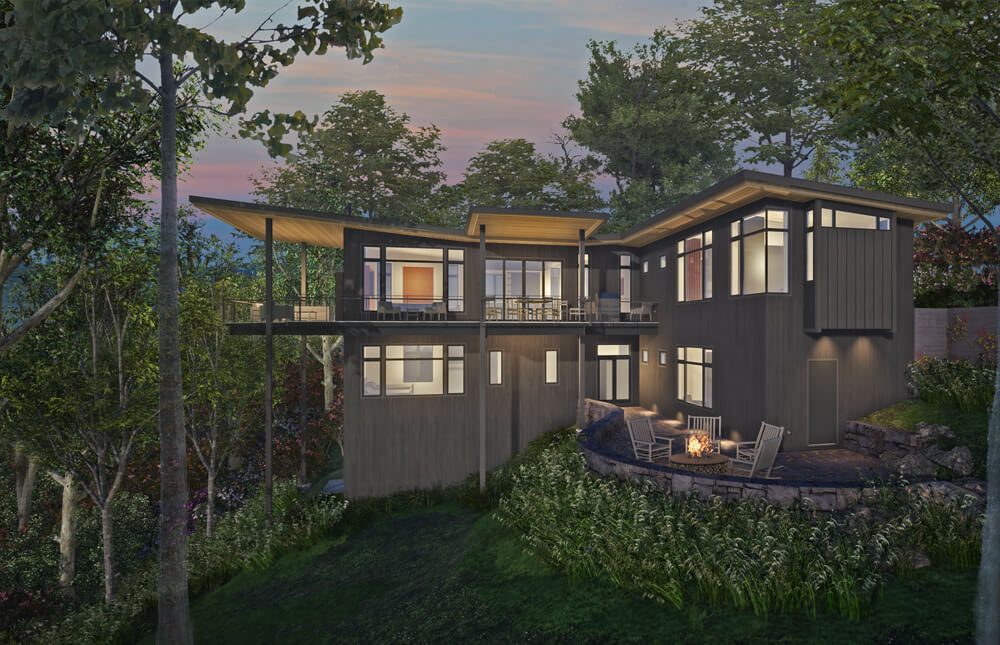 On-site stormwater retention and management is a typical firm sustainability practice. The massing and roof layout was purposefully designed to slope 80% of the rainwater into a single basin. This outdoor rainwater basin will be planted with native plants and will reduce run-off considerably. The home will also be energy efficient as verified by the EnergyStar 3.0 certification process, another typical firm sustainability practice.
The owners wanted the interior of the house to feel like a modern cabin. The main living spaces will have painted or stained wood walls and ceilings and generous windows will bathe the interior with daylight. The main level has a covered porch that wraps around two sides of the house and the lower level features a fire pit. Easy access to nearby public trails further connect the home with the land.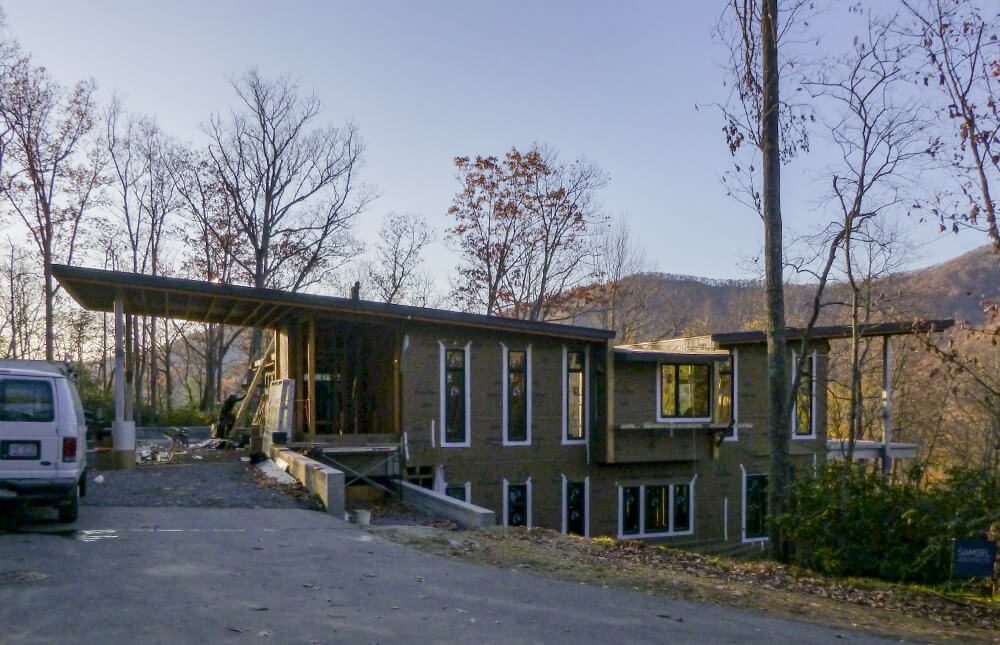 Above: View of the house mid-construction; built by R-Squared Construction.