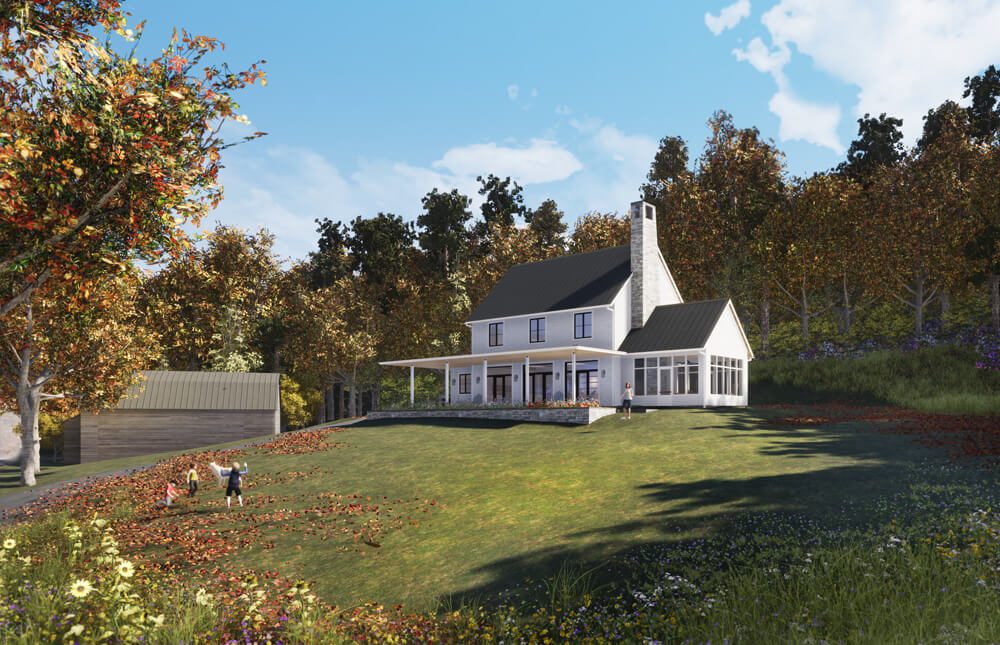 Modern Classic in Yancey County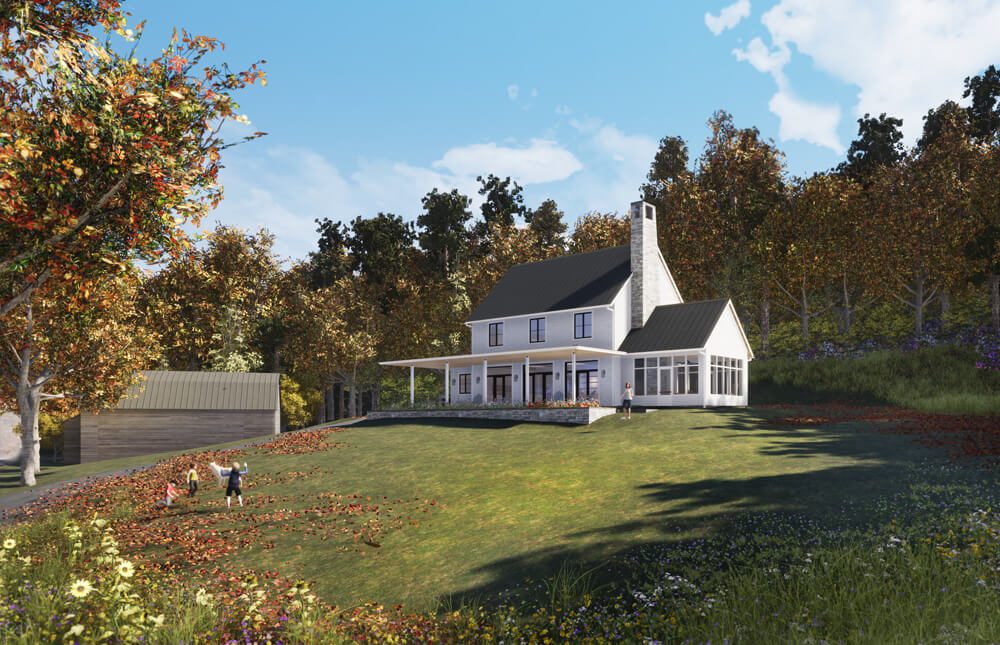 Our client, a young family of five, asked us to design a contemporary farmhouse on mountain land that has been in their family since a Revolutionary War land grant. The farmstead features numerous structures built by the husband's great grandfather and served as our inspiration: simple forms and a character rich with a sense of place.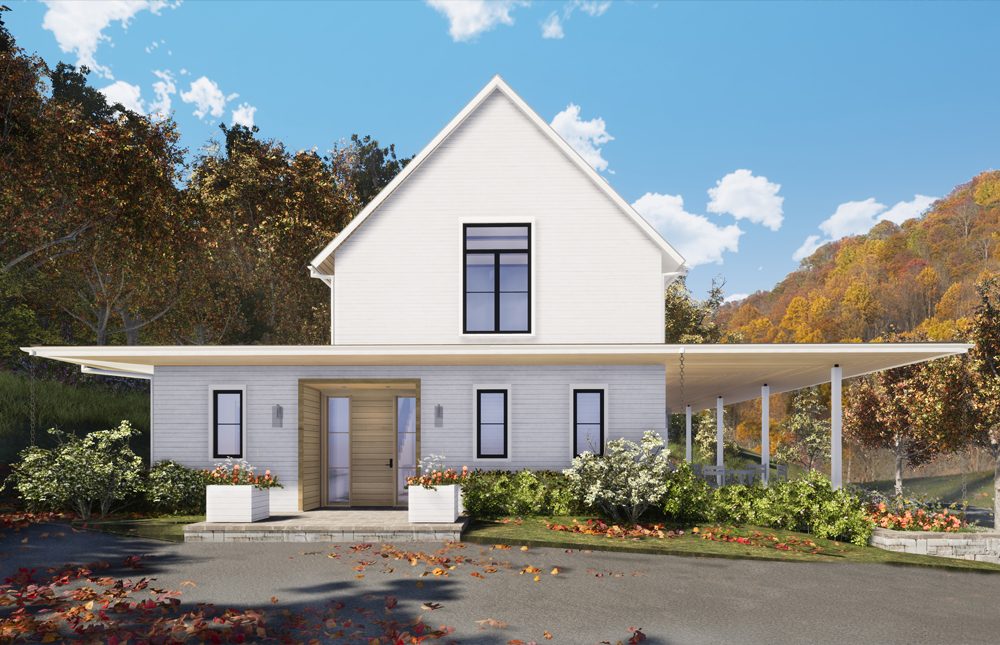 Our design honors the history of the valley with a new home that could be perceived as a thoughtful renovation to the original house. Tradition governs the home's form: the classic farmhouse gable with wrap-around porch. A modern approach directs the details: clean lines, open floor plan, and a discerning use of large windows to capture valley views. The pragmatic design revitalizes the iconic farmhouse and seeks to continue the family's legacy on their land.