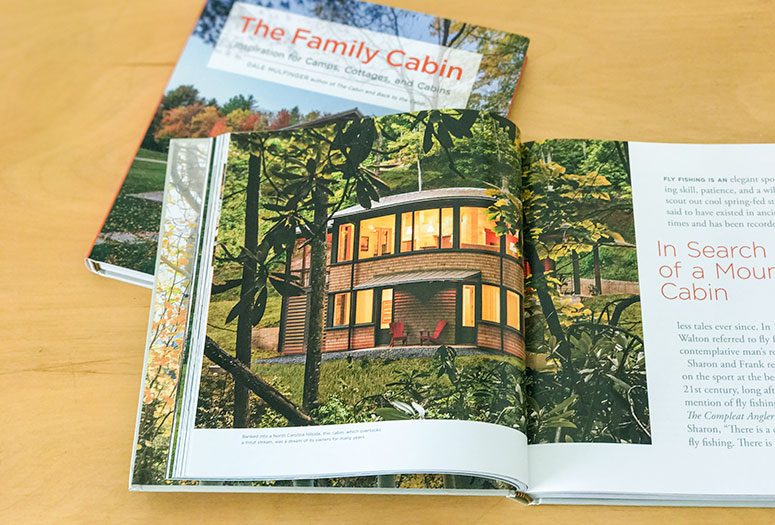 Old Fort Cabin Featured in Book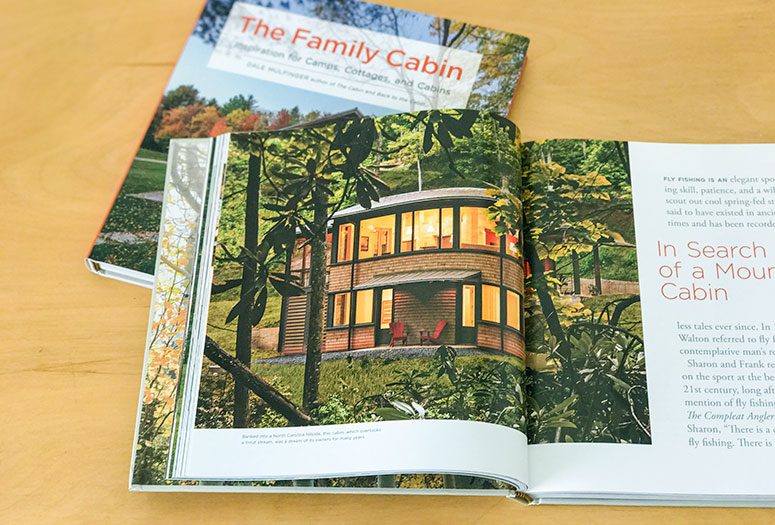 Our Old Fort Cabin is featured in a brand new book called The Family Cabin by Dale Mulfinger. The book is a 300-page collection of cabins throughout North America and stories from the families that live in them. We and our clients are happy to be chosen to be part of the book. It is available from Taunton Press or can be ordered on Amazon.
Old Fort Cabin
The homeowners of this cabin are passionate about fly-fishing, so when they found property with a designated trout stream, it was a natural fit. We developed a design that allows them to experience both views and sounds of the creek and a relaxed style for the cabin – a counterpoint to their full-time residence.
The land around the cabin created significant challenges. Remote and steep land limited access for larger vehicles and staging areas for the contractor. We developed an efficient footprint and space planning to fit the land and minimize foundation and roof costs. The project uses an efficient thermal envelope and mechanical systems to achieve Designed to Earn Energy-Star 3.0. See more of this project here.
About the Author
Dale Mulfinger a Founding Partner of SALA Architects. The breadth of his work at SALA includes modest remodels and additions, lakeside cabins, along with urban and rural homes from St. Paul to Buenos Aires. He has authored over 100 articles in regional and national magazines and his sustaining research on cabins has earned him the title, "Cabinologist."