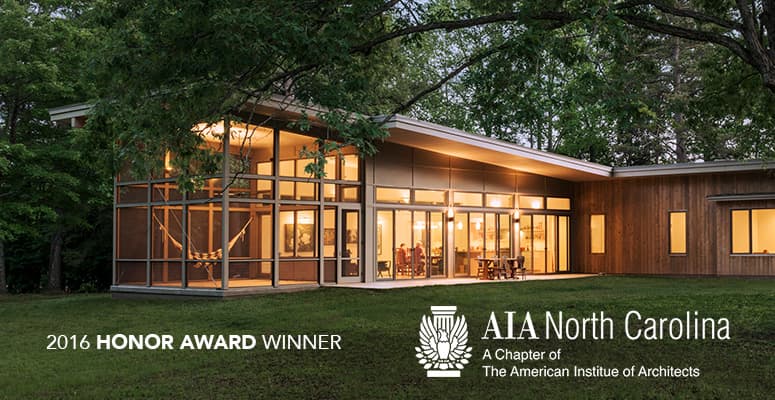 Hammock House Wins 2016 Honor Award from AIA NC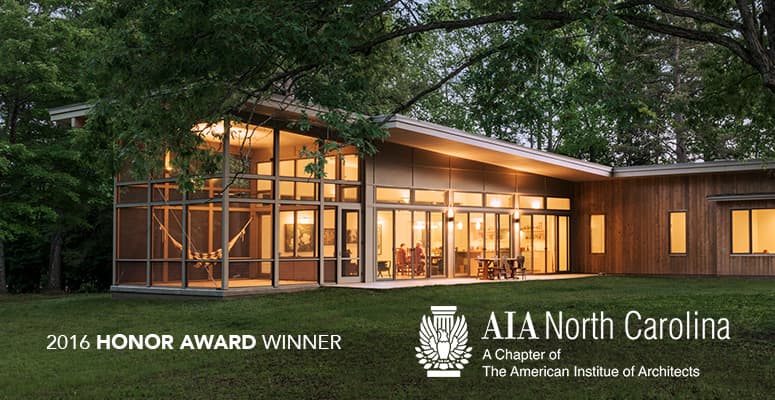 We are happy that one of our recent projects, The Hammock House, won a 2016 Honor Award from AIA North Carolina. This state award is given out every year to recognize quality in residential design.
The Hammock House sits on a 40-acre farm in Columbus, NC with several spectacular old growth oak trees, an existing barn, pastures and distant views to Tryon Peak. The home is a new interpretation of utilitarian farm structures and brings a distinctly modern element to a rural working farm. To take advantage of the dramatic oak trees, we carefully located the house on the land and oriented the living spaces around the tree locations.
The house got its name because it is built to structurally support a series of hammocks that can be hung when the homeowners family comes for extended stays biannually. The hammocks can easily be taken down or moved to a different location and allows the home to hold many people comfortably under one roof.
Visit aiancawards.org to view the winning submission or here to see more photos of the project.