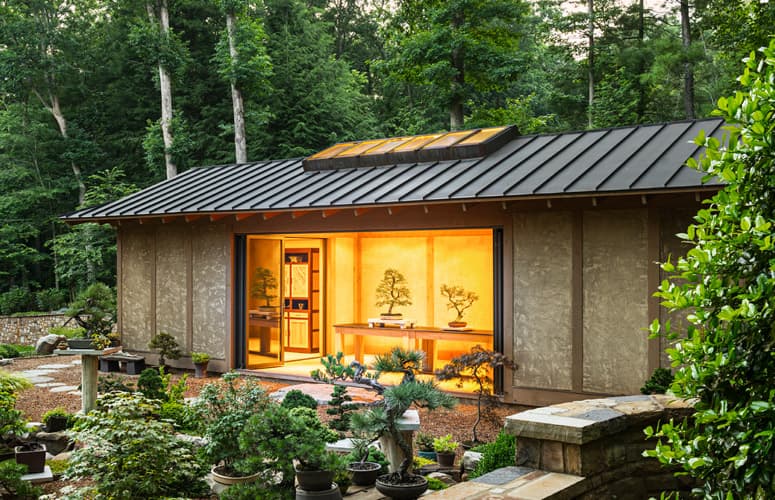 Bonsai Pavilion featured on Houzz Japan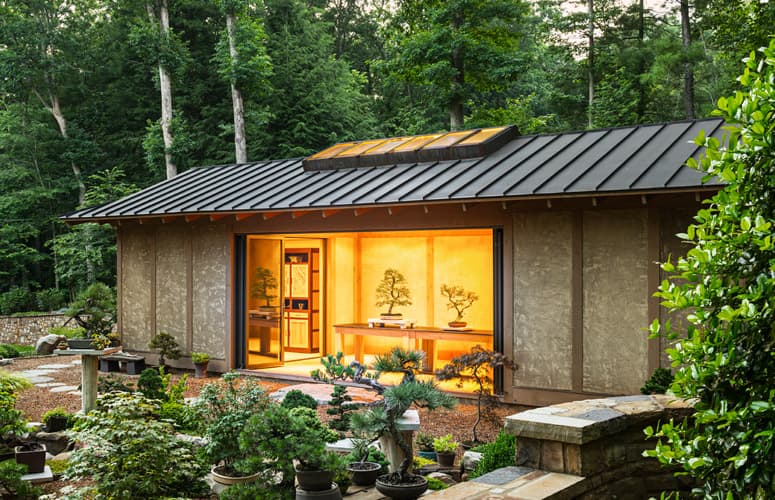 Our Bonsai Pavilion project was recently included in a feature article on the Houzz Japan homepage. The piece is about ringing in the New Year by revisiting old Japanese living traditions that could be incorporated into daily life. One of these items is bonsai, an ancient art form of growing miniature trees in containers. Bonsai is a peaceful, yet challenging exercise.
Our client has a large collection of bonsai trees and wanted an exhibition space for the extensive collection and a workshop to tend to the growing plants. Together we came up with a plan for a beautiful garden with plenty of space and a water feature. The design also included a Japanese-influenced pavilion in the middle of the garden. The pavilion is comprised of three separate rooms. The first room is features a tokonoma, a small recessed space to display art. The second, and largest room, provides an open area for display. The room can be accessed by large glass folding doors and has plenty of natural light filtering through the skylights above. The third room is a workspace with tool storage.
To see the article on Houzz Japan, click here.