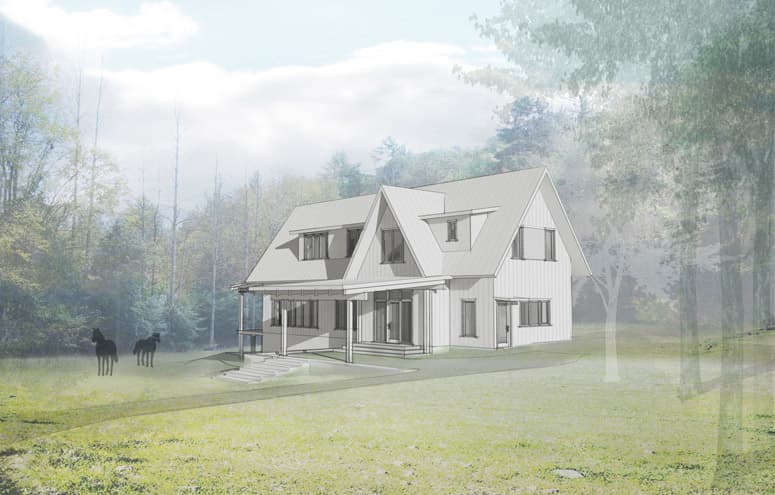 A Modern Farmhouse for Blowing Rock Horse Farm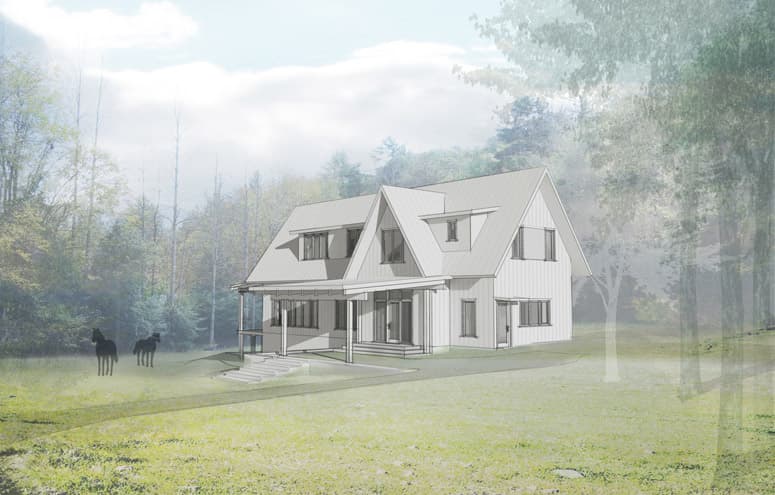 Our clients had recently purchased 10 acres of rolling horse pasture and forested land south of Blowing Rock with the vision of building a homestead for their young and growing family. The first design task was to develop a master plan that considers the characteristics of the land and the various functions our client needed. A house, horse barn, garage and most importantly, lots of grazing pasture was needed. We placed the house on a knoll at the edge of the pasture which allowed for close proximity to the horse barn, preserved most of the property for grazing and minimize the amount of space needed for vehicles.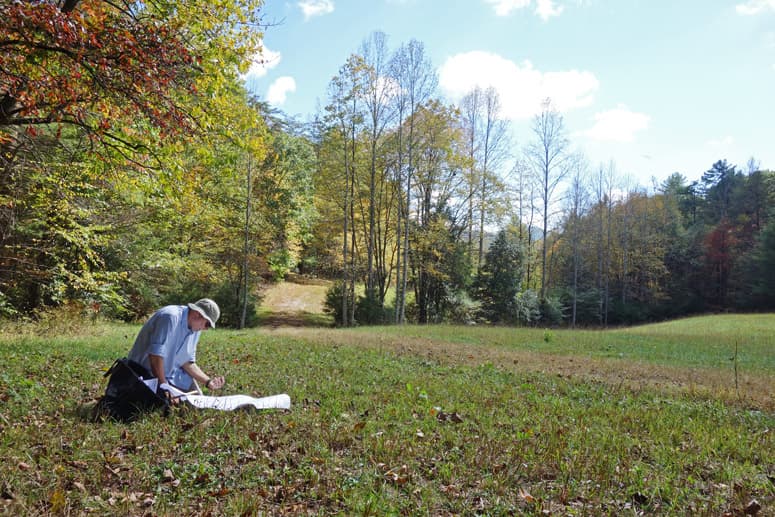 The modern farmhouse design takes elements of the traditional farmhouse form and blends them with modern function and lifestyle. Steep gable roofs evoke classic farmhouse charm while allowing for efficient use of upper level spaces. A compact footprint helps reduce cost as well as the visual and environmental impact on the landscape.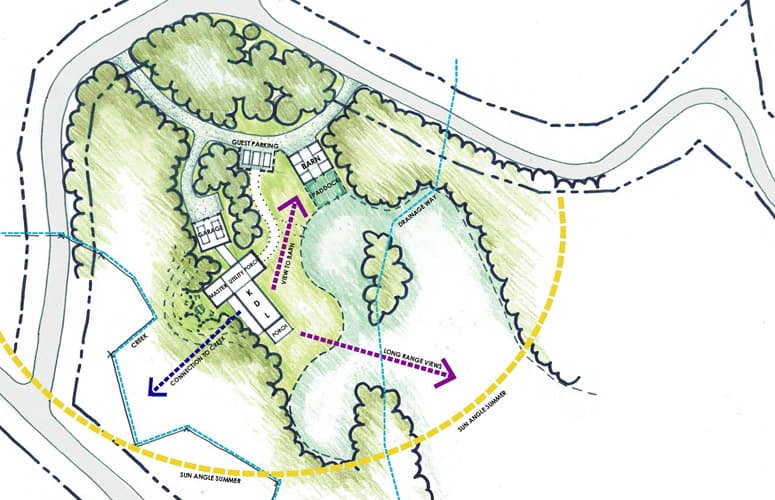 The design includes a welcoming porte-cochere element for parking that can also double as a covered outdoor gathering space. The main living spaces are adjacent to outdoor spaces allowing for easy flow from inside to outside, while more intimate spaces are organized at the rear of the home near the forest edge and a small stream. The house and windows are oriented to focus views out to the nearby pasture and distant mountains while also creating a light, open feeling in the living spaces.
We are excited to continue our work with our clients and see how this modern farmhouse concept becomes a reality.