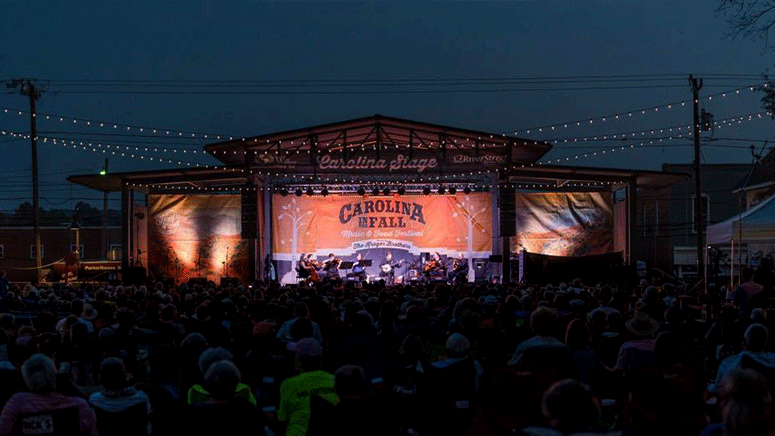 Wilkesboro shines at Carolina in the Fall Festival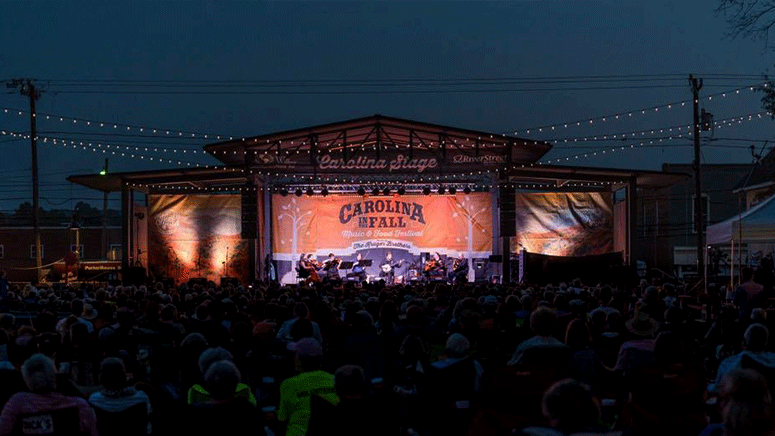 The third annual Carolina in the Fall festival took place last weekend in Wilkesboro. The two day fest drew huge crowds for a weekend of music and fun in the newly redesigned historic downtown. Carolina in the Fall is a must for all bluegrass lovers. In the week since, the festival won a Momentum Award for Festival/Event/Venue from the International Bluegrass Music Association.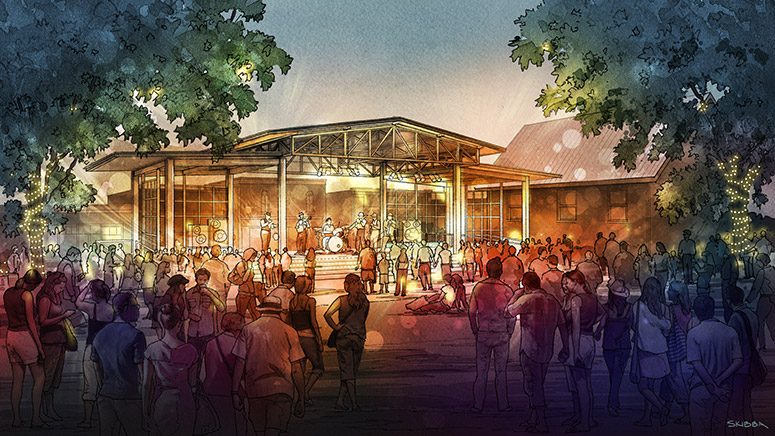 Above: Photo courtesy Town of Wilkesboro Facebook page. Rendering by Joe Skibba.
Samsel Architects teamed with Wilkesboro last year to help them forge a new downtown experience, including a new, permanent outdoor stage, a revamped open air market and lawn. Using visual cues from the manufacturing and agricultural heritage of the area, the stage features a metal roof with wood decking, perforated metal pabels and a steel and concrete structure.
We are delighted to see this project come to fruition and be such a success. Congratulations to Wilkesboro, and to all who made the Carolina in the Fall festival a reality for their well-deserved award! Learn more about Carolina in the Fall here.