Thirty Years at 60 Biltmore Avenue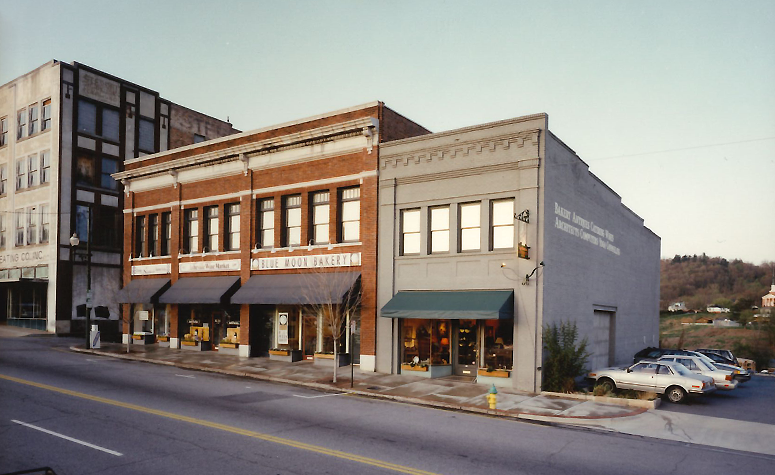 2017 marks 30 years that Samsel Architects has been in our upper level studio at 60 Biltmore Avenue in downtown Asheville. Although the company was founded in 1985, it wasn't until 1987 that the business officially moved in the studio overlooking Biltmore.
When our firm's founding principal, Jim Samsel, and his real estate partner, Barry Olen, decided to rehabilitate 60 Biltmore, the long-abandoned building was severely dilapidated. Windows were broken or boarded up, decades of paint covered the original brick facade, and the interior was piled high with collapsed areas of both roof and floor structures.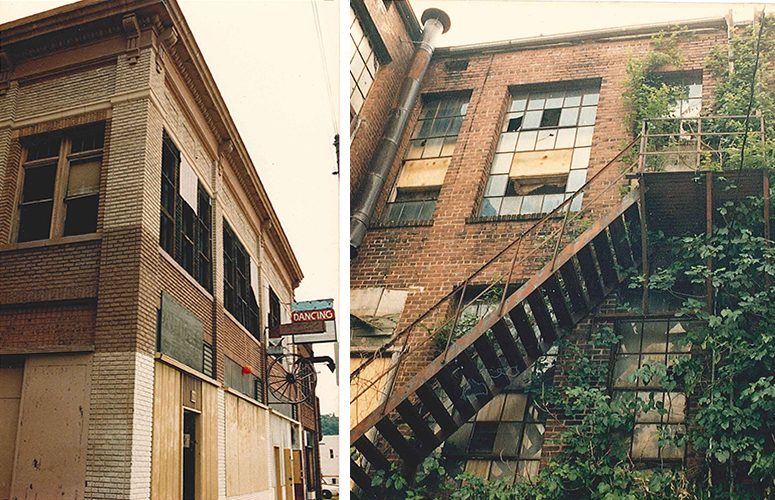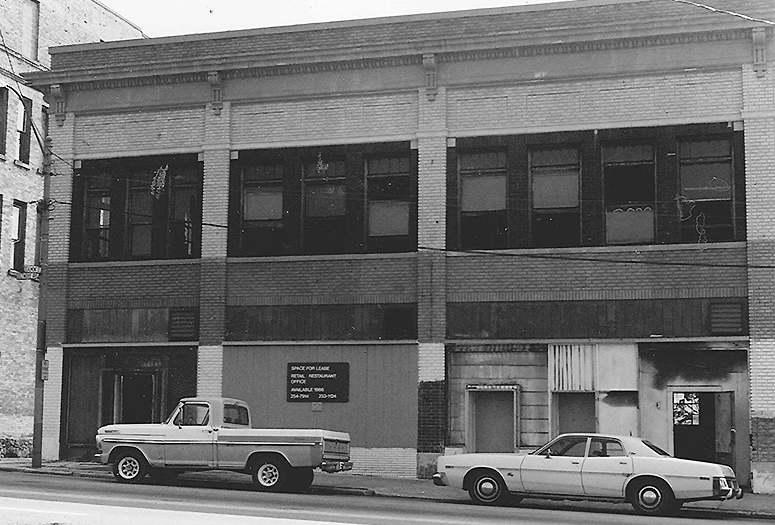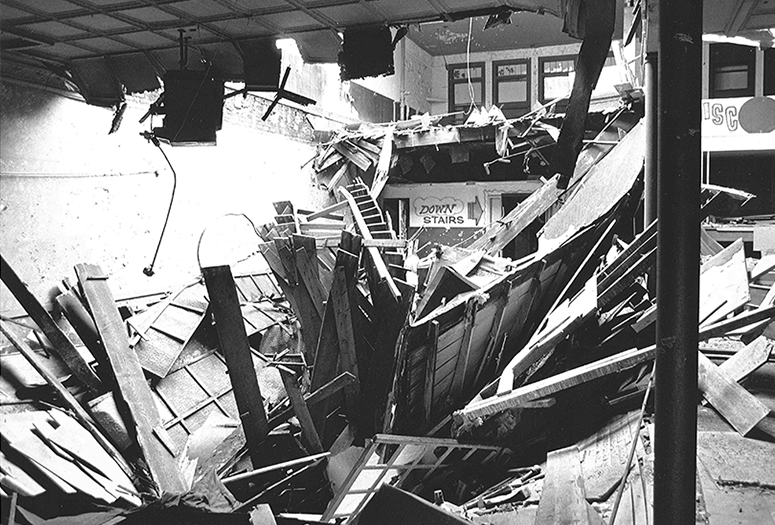 But there was potential! And, in 1985 the development team began a multi-year process of re-purposing the building for new uses.
Despite the seemingly downtrodden interiors, the bones were still good. Since the building is located in a National Register historic district, it was rehabilitated to the US Secretary of Interior's Standards and it earned a Griffin Award from the Preservation Society of Asheville and Buncombe County in 1989.
As Jim Samsel said,
"

Luckily for us, Asheville had been too poor to tear down the great stock of early 20th century buildings in downtown. Those properties, and very effective incentives from federal and state government, helped jump-start the rebirth of Asheville.

"
Biltmore Avenue was a less convivial place in the late 1980s and early 1990s, and the firm's early neighbors were risk takers and urban pioneers. As the building achieved full occupancy in 1992, the tenants included:
It was during this time that the Asheville Downtown Association (ADA) began. The ADA was committed to the enhancement of downtown businesses and residents. It is thanks to this group of volunteers, investors, entrepreneurs and a lot of hard work that life of Biltmore Avenue and downtown has been transformed.
Above is a collage of images found in our archives at the office. Some photos are missing, but they were all taken in the 1980s. Both sides of Biltmore Avenue are pictured and are labeled with the current buildings that occupy the space.
Other early Samsel Architects' works on Biltmore Avenue included the award-winning rehabilitations of the Fine Arts Theatre and the Blue Spiral 1 art gallery as well as 65-67 Biltmore, now home to the Asheville Wine Market and 67 Biltmore (the evolution of Laurey's Catering).
We hope to be in our studio for another 30 years and look forward to more civic and work collaborations in the heart of our mountain city!