LEED Introduces Dynamic Plaque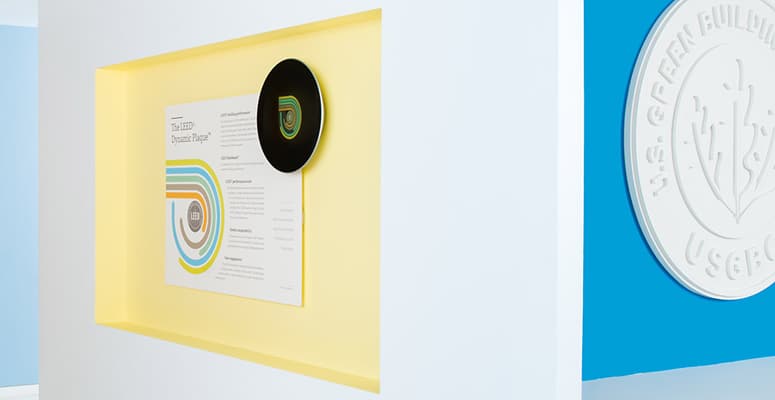 LEED, the green building rating system, has existed for fifteen years, but growth of this program has been waning in recent years. In order to combat this, The US Green Building Council (USGBC) has introduced the LEED Dynamic Plaque. The purpose of the new dynamic plaque is to, not only generate interest in LEED certification, but also to make it easier for already certified buildings to maintain their status.
This plaque is a dynamic marker that monitors the green performance of certified projects. The built in scoring platform makes it easier for annual recertification. The plaque displays the LEED Performance Score in real-time. The score reflects the performance of the building across five categories: energy, water, waste, transportation and human experience.
The display includes a timeline that allows for performance comparison between the current period and the previous months or years, as well as average scores from other LEED certified buildings, both local and global. By measuring ongoing building performance, the LEED Dynamic Plaque creates opportunities for building facilities staff and even tenants/occupants to take an active role in improving the efficiency and performance of the building.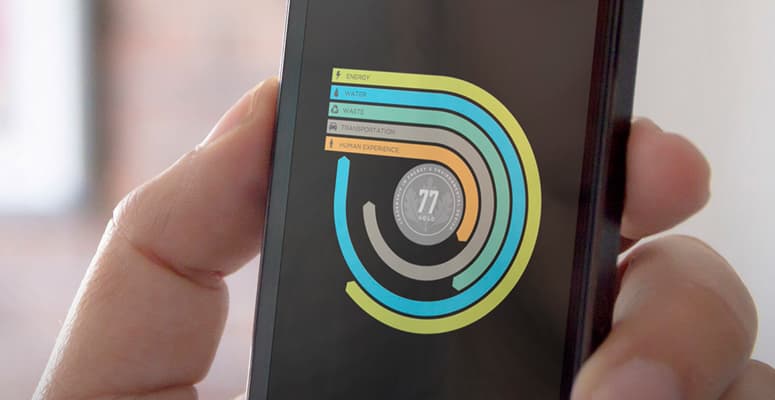 "What has clearly driven the growth of LEED is tenants asking for it in different parts of the world," said Scot Horst, the lead inventor of the LEED Dynamic Plaque. "We need to help people understand that a green building is a living thing that goes on and on."
Learn more about the plaque at arcskoru.com