Installing Gable Trusses in Tennessee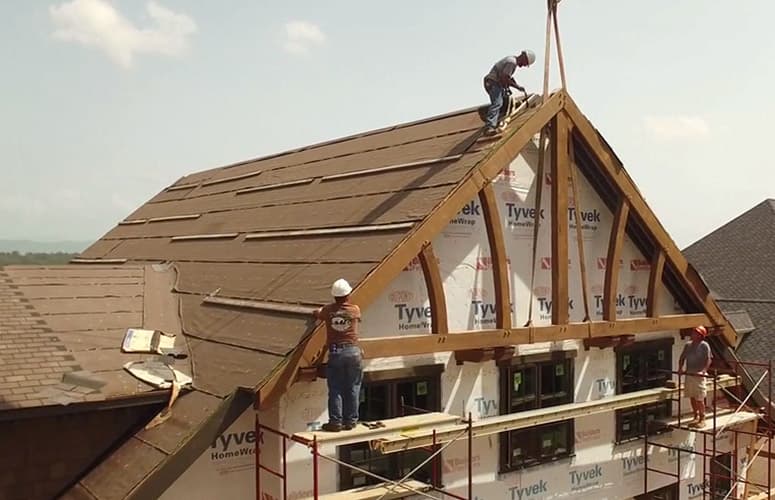 Large gable trusses are a prominent design feature of our Jonesborough, Tennessee residence. Made from white oak timbers, these dramatic trusses adorn both the front and back facades of the home. Handmade and installed by Carolina Timberworks, each truss weighs in at 2,400 pounds and required a crane to lift into place. On installation day, Carolina Timberworks filmed video of the process, which can be seen in the video below. Timbers will be installed at the front and rear porches to reinforce the design element across the entire house facade. Timbers will also be prominently featured in the home's interior, especially in the vaulted great room, as well as on the three story stair. We are thrilled to see this project coming together!
They're Heavier Than They Look from Carolina Timberworks on Vimeo.