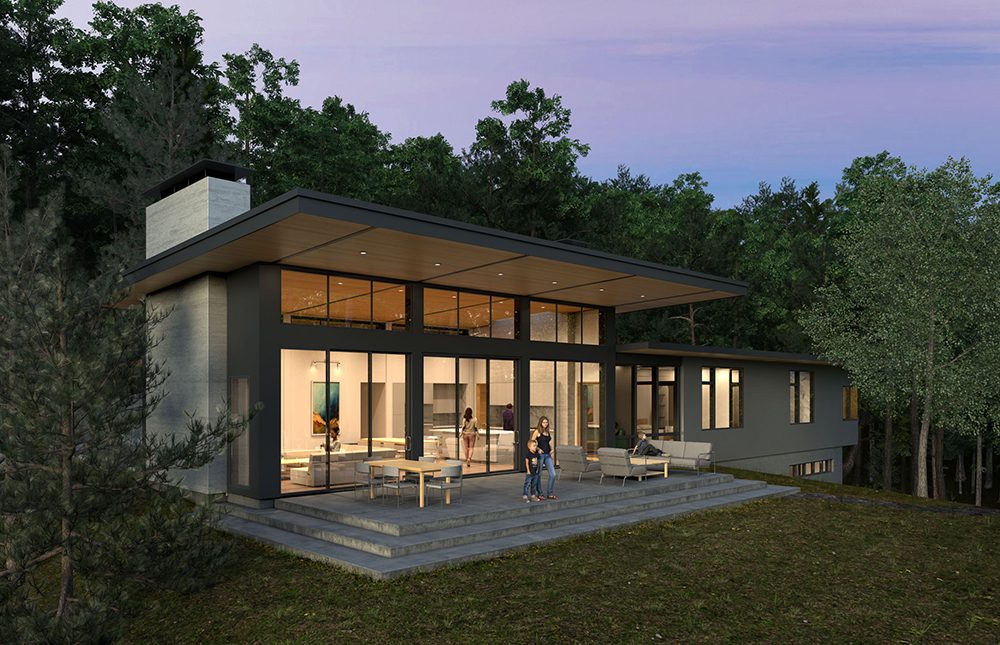 Berghaus: Bringing German Roots to the Mountains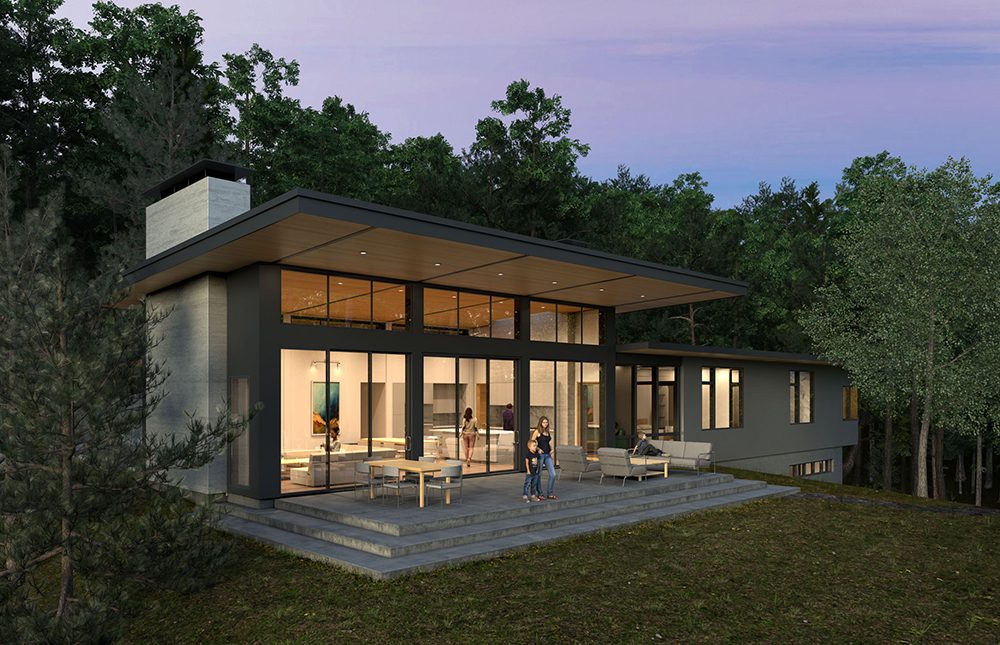 The Berghaus brings German roots to the mountains of North Carolina. The home is located along a winding mountain road with a gently sloping woodland meadow at the top of a knoll. This meadow is a rare feature for the mountains and became the primary element that the design responded to. Our German-born client sought a minimal and durable mountain home that was a clear expression of its structure and function and without ornamentation. Their active family of five was looking to design a long-term home for their children to grow up in. The design solution engages the land and keeps them all connected to each other and the outdoors.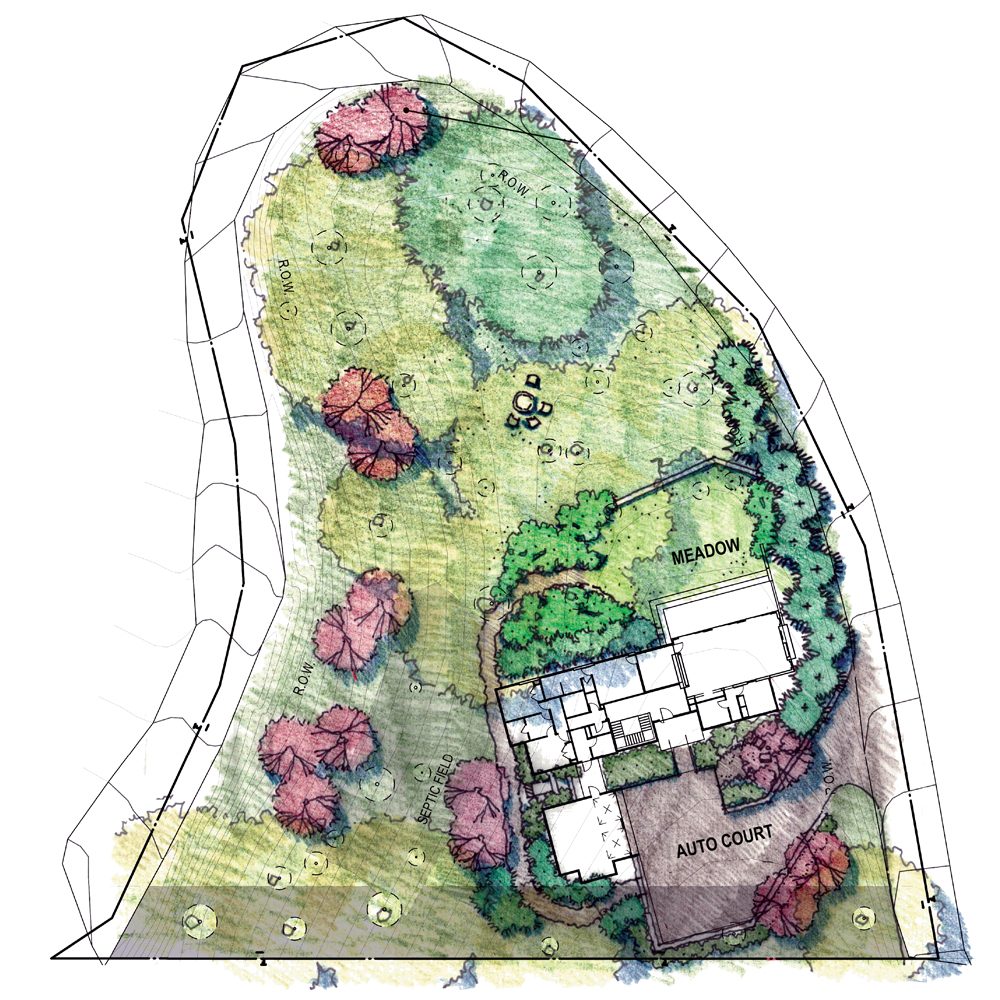 Our client, a German artist, had an ambitious program for the limits of the land, including three main level bedrooms and multiple outdoor spaces. The solution required a fully coordinated landscape design and multi-function spaces. The form of the home is organized around the main living space which connects to a large terrace with a cantilevered roof that then flows out to the meadow. The secondary spaces wrap around the main living form under a unifying roof line. An art studio and tertiary spaces tuck under the bedroom wing where the topography drops steeply – allowing daylight and access to the outside.
Two simple shed roofs unify the varied spaces: a vaulted living space with clerestory windows, and the low slung private and secondary spaces. Two fireplace elements anchor and bookend the living space and higher roof form. The form is punctured by two glass walls: one at the entry and stair bringing in north light to illuminate the art walls, welcome guests and bring daylight down into the lower level where a small tree grows. The other is the main living spaces opening up to the meadow and views beyond. Skylights graze each fireplace element and bring additional daylight
into the main living space.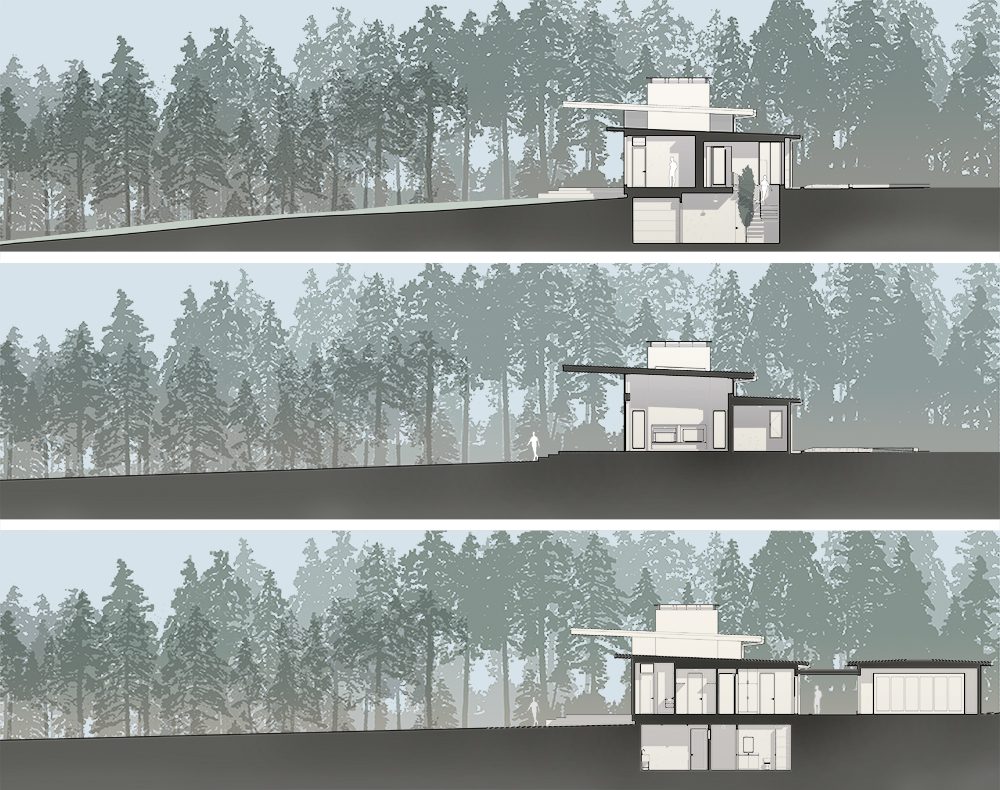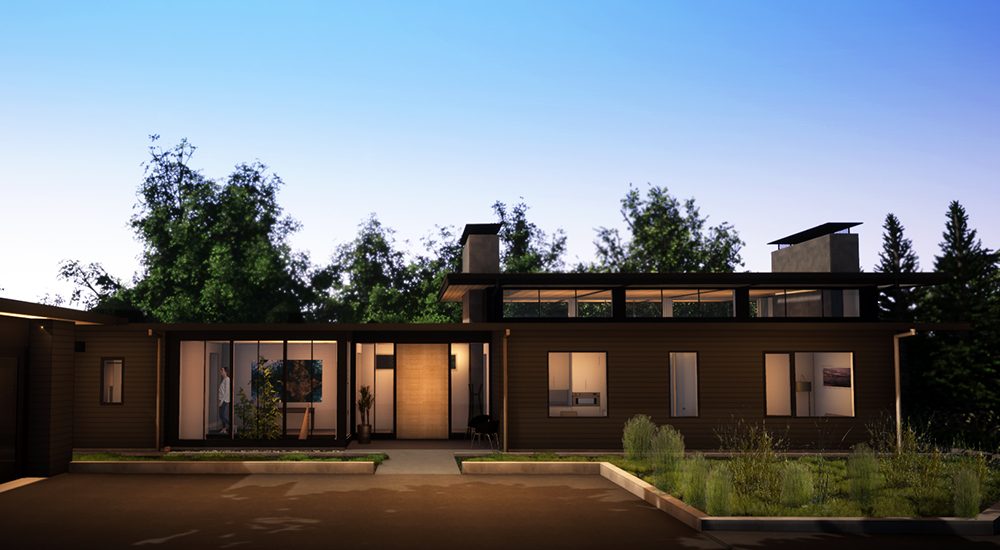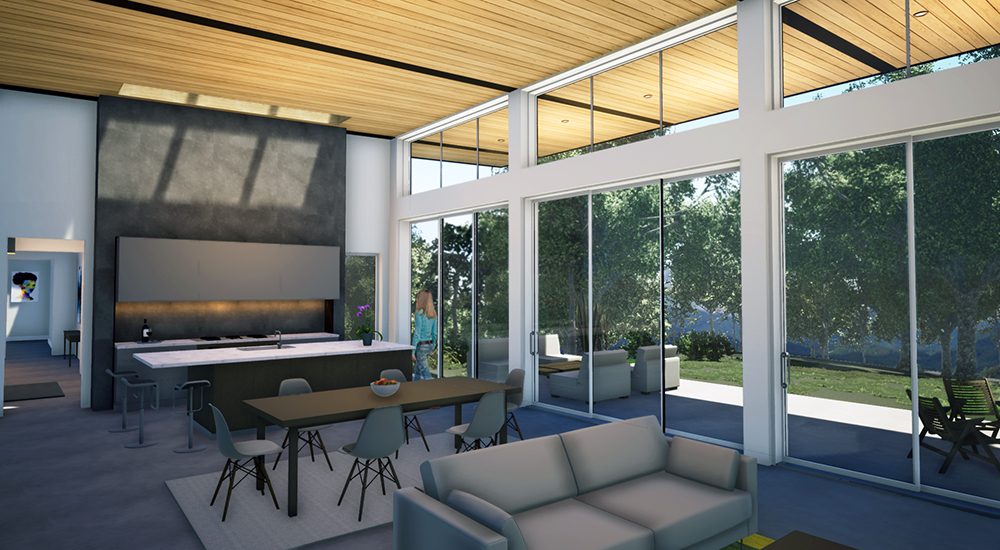 Our client had a deep appreciation of design philosophy and sought to have a high-quality, low-upkeep house without any wood siding to have to maintain. Our challenge was to incorporate that aesthetic into a design that felt like it belonged on the knoll of a mountain and related to its natural surroundings and regional vernacular. We used clear finished ash on the ceilings, soffits and other accent elements to add warmth to the concrete and composite material palette. Textured horizontal cement cladding helps bring down the scale of the siding and provide visual interest while it's integral color provides a durable finish that can weather the mountain climate and age well over time. The result is a distilled expression of materials and form that embraces it's mountain context.