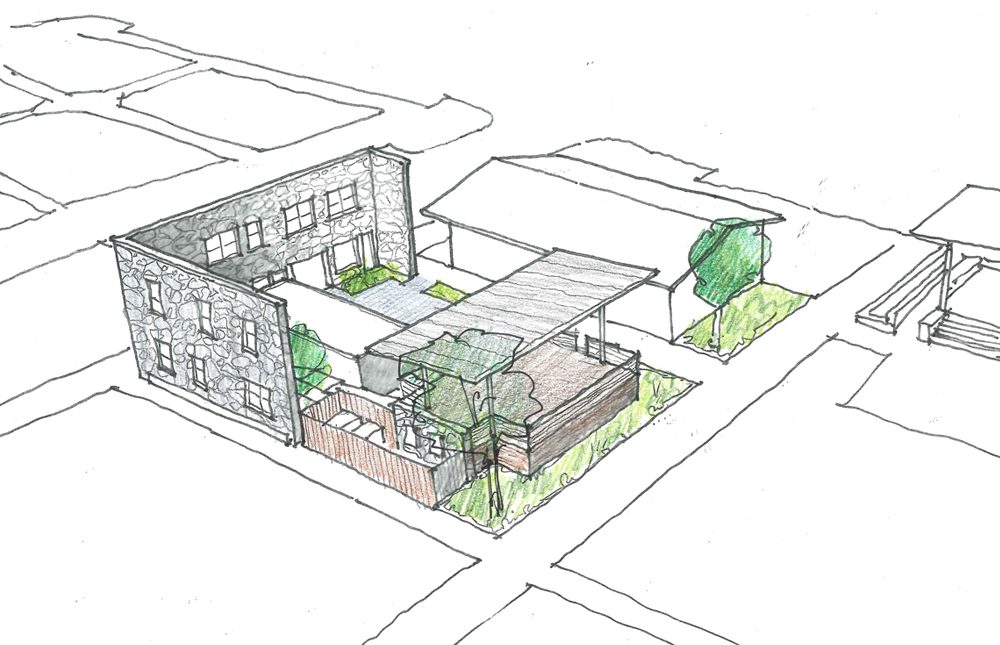 Wilkesboro Downtown Rejuvenation Project Update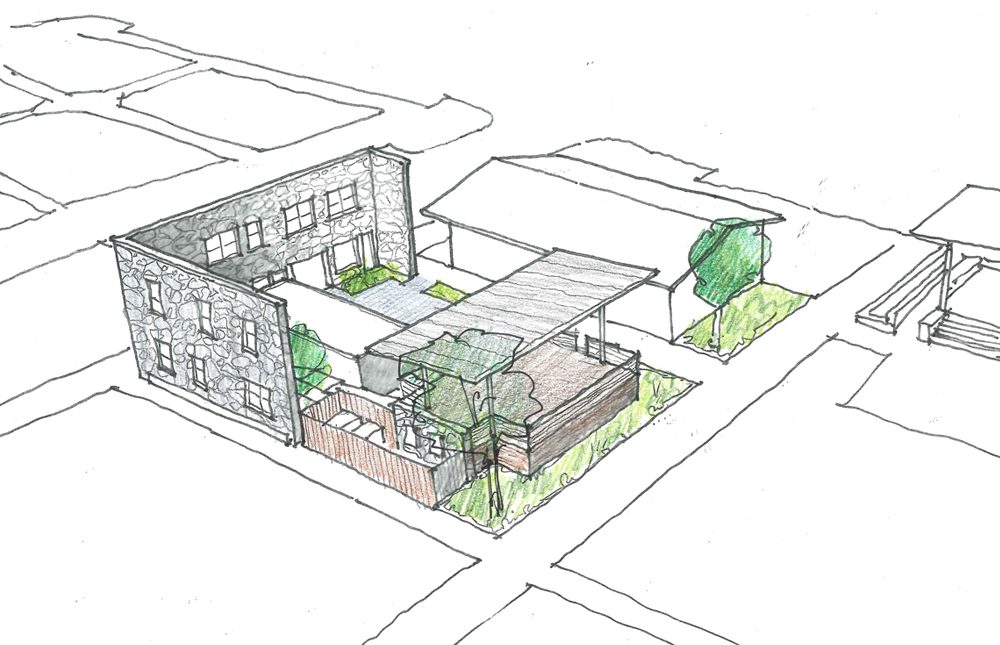 For the past couple years, Samsel Architects has been assisting the Town of Wilkesboro with the significant renovation of their historic downtown district. During Phase 1, we worked with the town to design a multi-functional community stage. The stage sits on the grassy community space known as the Commons where the city can host a range of events, from concerts to open air markets.

The next phase of the project turned our focus to a rock building that sits at the edge of the park. The building has been a mainstay of the downtown Wilkesboro cityscape since it was built in 1935. The city sees this building as the gateway between the recently renovated Wilkes County Museum and the Commons.

In the past eight decades, this building has undergone numerous renovations, but little was known about the history of the structure. Keeping and honoring the fabric of the streetscape was important to both us and Wilkesboro, so our initial tactic was to try to save the structure for a major upfit.

As investigative demolition was underway, though, we started discovering major issues with the building: massive termite and water damage, fire damage, lack of foundations, failing stone veneer, and core structural deficiencies. After looking at multiple options to save the building, we finally advised the Town that the building should be demolished.
This was a challenging decision for Wilkesboro, especially after investing so much care to try to save it. It was important to Wilkesboro, so we had to rise to the challenge and come up with a solution. We strategized with them on how to move the project forward, focusing on keeping the Town's vision and program intact while creating an even stronger project.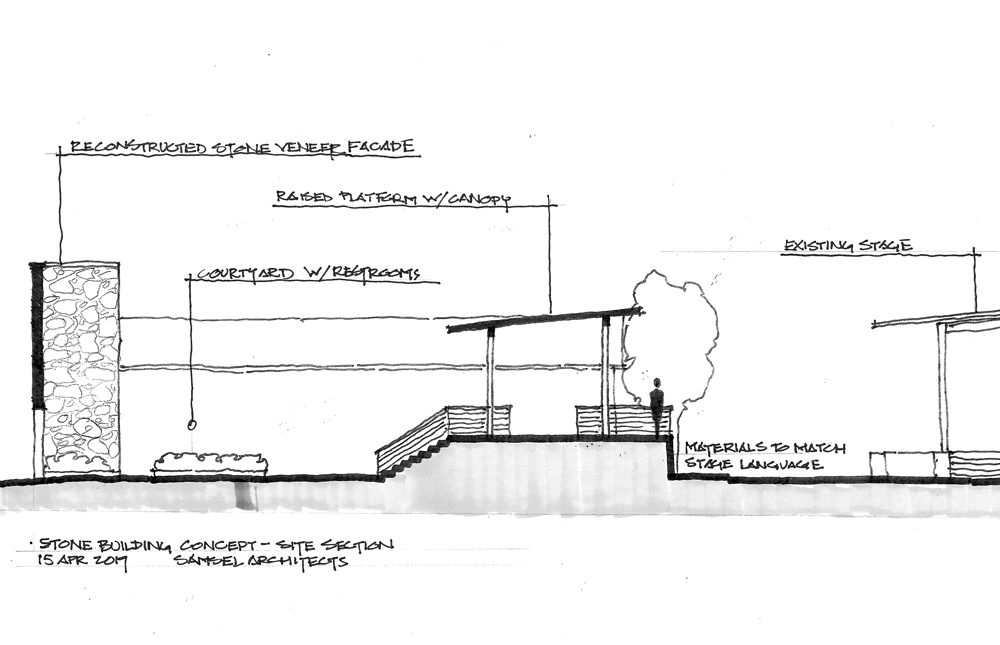 Since the exterior of the existing building was clad in stone veneer, we began thinking about how to reuse that material in a dynamic way that would activate the space and maintain the Town's desire to honor the fabric of the town. We came up with a new concept that reuses the existing stone to rebuild a façade "screen" that contains multiple exterior rooms with restroom "pods." This scheme maintains the street edge, creates dynamic spaces and acts as a stronger gateway to the Commons.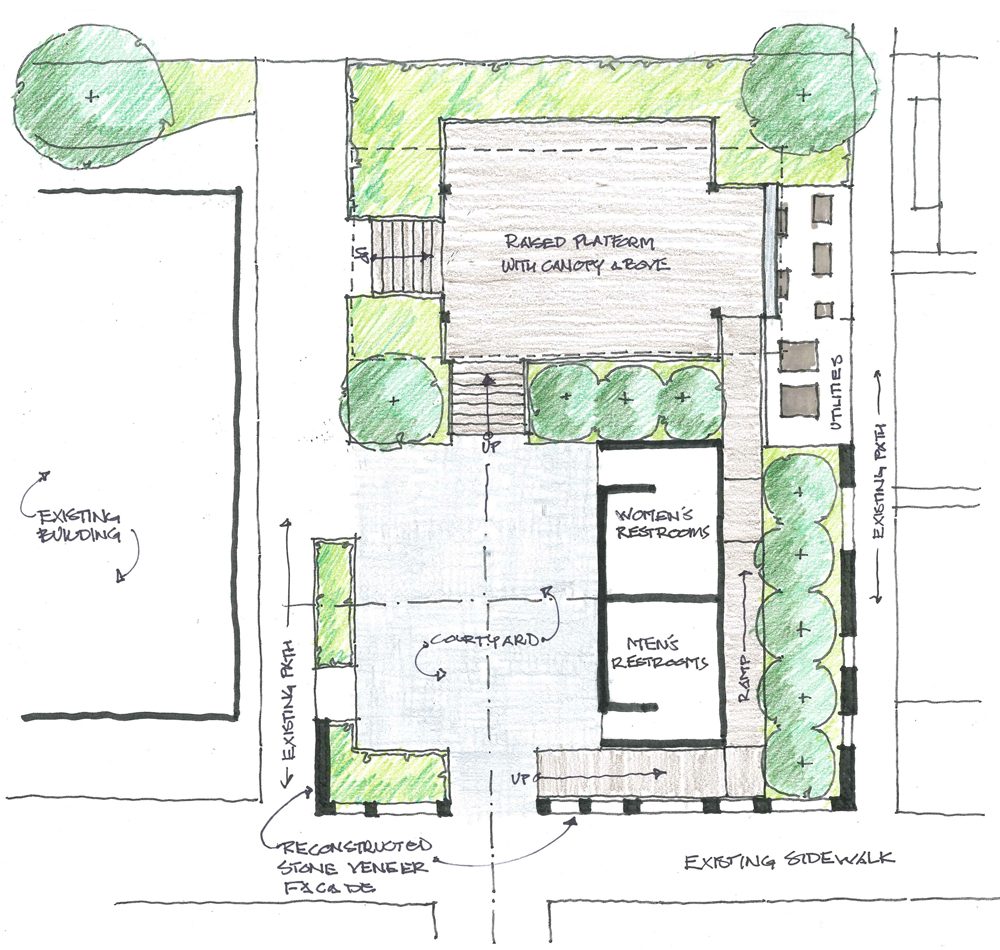 In the end, we have a safer project that is respectful of the Town's history, but has the potential to be more interesting and exciting than a standard renovation.